By Chris Epting, KOA Contributing Travel Writer
This October marks the 125th anniversary of Yosemite National Park. When President Benjamin Harrison signed the legislation creating the nation's third national park, he helped preserve over 1,500 square miles of some of the most beautiful country on the planet.
So, what better time for a road trip to explore what photographer Ansel Adams described as, "always a sunrise, a glitter of green and golden wonder in a vast edifice of stone and space?"
The last time my daughter and I visited Yosemite, we stayed at the Yosemite West/Mariposa KOA. This time, we chose the other option, the KOA campground in a charming and historic little place called Yosemite South/Coarsegold KOA. The town itself is certainly fun to wander with its quirky little shops and terrific farmer's market. But after a day of perusing and soaking up some local flavor, we made our way toward Yosemite. The main gate to the park was just about 25 miles or so away, and then it was approximately 35 miles down to the valley.
But distance is a relative thing. The gently winding road through the mountains is lovely, and provides a feast for the eyes over the course of each mile. And then, once you reach the valley, it's entirely up to you how you spend your precious time in this cradle of natural beauty where monolithic granite formations such as El Capitan and Half Dome truly make you feel like a speck in the universe.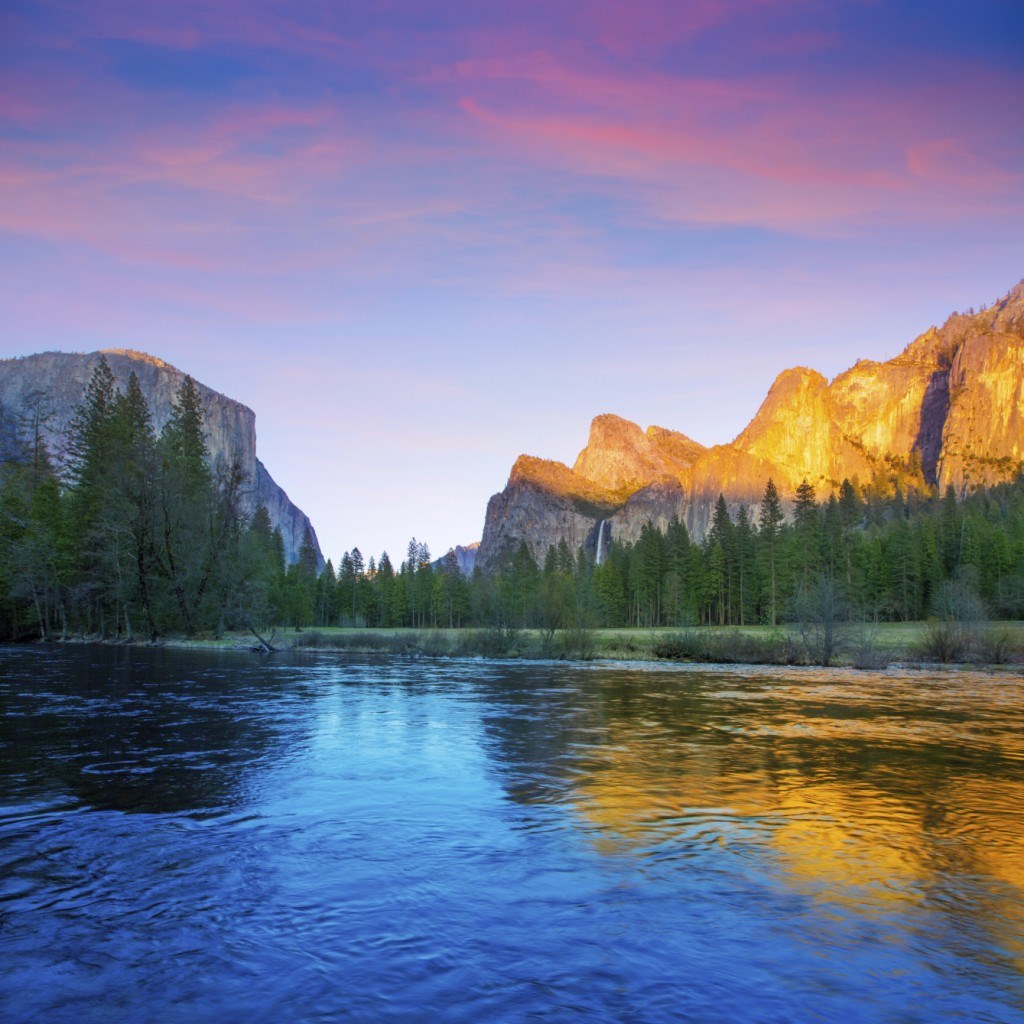 We've done a number of the hikes before, and so this time we chose to spend our first day by renting bikes in Curry Village and enjoying and exploring the 12-mile loop trail that wends its way throughout the valley. It was a pleasure to leisurely navigate the for-the-most-part flat trail past lower Yosemite Falls, the famed Swinging Bridge, and many other notable and natural landmarks. The route included Mirror Lake, where we ate the lunch we had packed.
We wound up circling the floor of the valley twice – about 25 miles total – returned our bikes and then headed back to our KOA cabin to cook out.
The next day, I was focused more on landmarks related to the famous three-day camping trip that President Theodore Roosevelt took with John Muir in 1903. I'm currently writing a book that involves their adventure and so I thought it would be fun if we retraced some of the duo's footsteps. The trail includes the Mariposa Grove of sequoia trees, and all the way up to Glacier Point were some famous photographs of the pair were taken.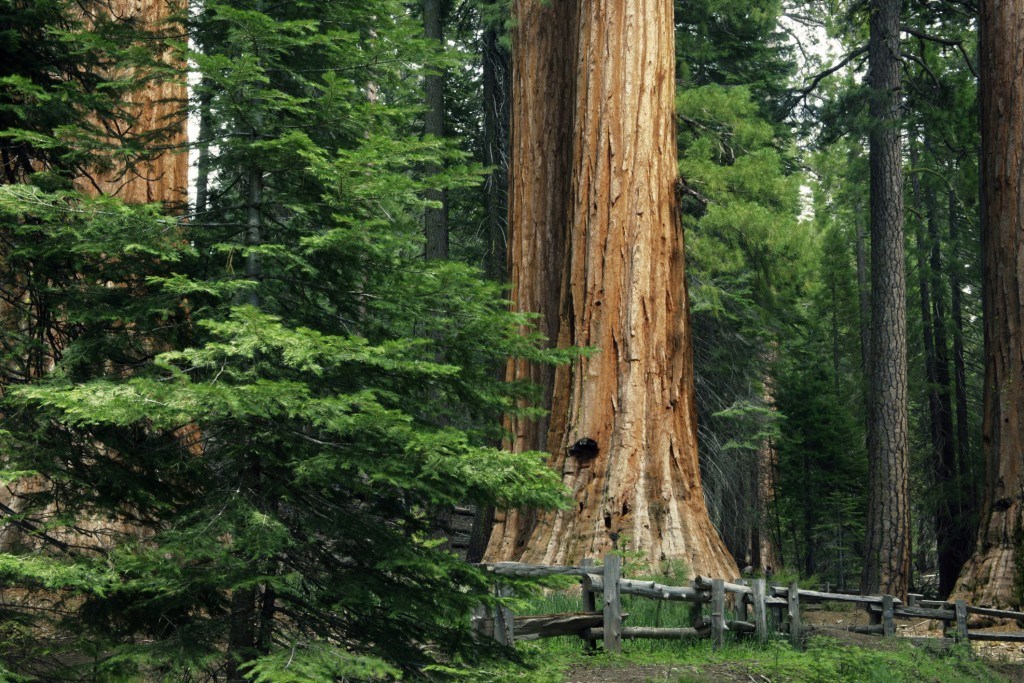 The towering, cinnamon-colored trees in the grove are wonders in themselves, and the two-mile uphill climb was more than worth it. (Starting this July the trail is closed for two years for renovations but it's still possible to see some of the trees.) This is where Roosevelt and Muir camped their first night, and where the famed naturalist began to convince our president of the importance of preservation.
The 16-mile drive up to Glacier Point is another beautiful trek (and a spectacular five-or-so-mile hike from the valley if you're up for that) that led us to one of the most impossibly gorgeous views anywhere on earth. Roosevelt and Muir liked it too, as an iconic photograph attests.
Then, we headed back to our cabin for another cookout under the stars followed by more toasted marshmallows than I care to admit.
Of all the national parks, I think Yosemite is my favorite. But I felt an even deeper connection this visit given my work on my next book. That said, in this anniversary year it's a wonderful time to read trace the footsteps of legends like Roosevelt and Muir, while also forging around new trails of your own in one of nature's true wonderlands.
Chris Epting is an award-winning journalist, travel writer and author of 25 books including "Roadside Baseball" and "James Dean Died Here – the Locations of America's Pop Culture Landmarks." And he loves all of KOA.