Whether it's your 5th date or 50th date, a camping trip can always bring two people closer together. There are two caveats, however. First, you need to find the right partner to camp with. Second, you need to find the right place. The chances of reigniting your romance in a mosquito-infested swamp or in a crowded campground hugging a busy stretch of interstate are a lot lower than they'd be at natural hot springs or in the coastal city where "The Notebook" was filmed. While KOA can't really help with finding the right partner, it can help with finding the right place. Here are 9 romantic camping destinations perfect for a couple's getaway. (Some are so romantic you can even bring the kids and it won't ruin the mood.)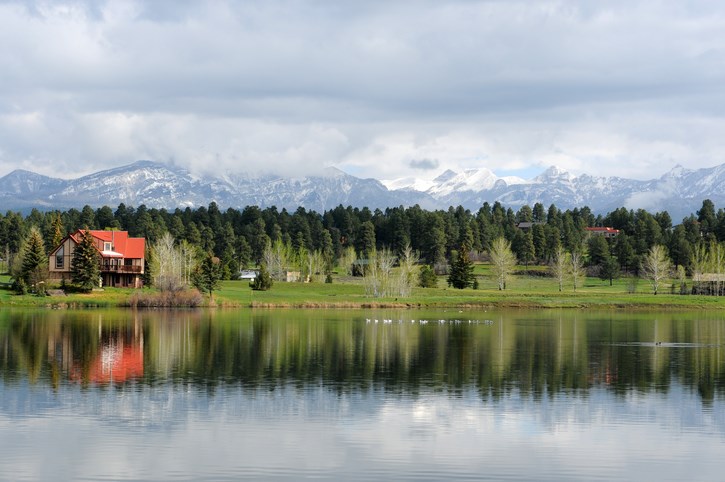 1. Pagosa Springs, Colorado
The U.S. is home to hundreds, if not thousands, of amazing natural hot springs you can visit while camping. But what makes Pagosa Springs special – besides the fact that it's fed by the deepest hot spring in the world – is the picture-perfect setting. The Springs Resort & Spa (but you don't have to be an overnight guest to soak) has two dozen hot tubs carved into a hill overlooking the San Juan River. There are also more pools to soak in at nearby Overlook Hot Springs Spa (where you can rent a private tub for two) and Healing Waters Resort and Spa (treat yourself to the couple's massage).
Nearest KOA: Durango KOA Holiday, open April – October, is about 50 miles due west of Pagosa Springs.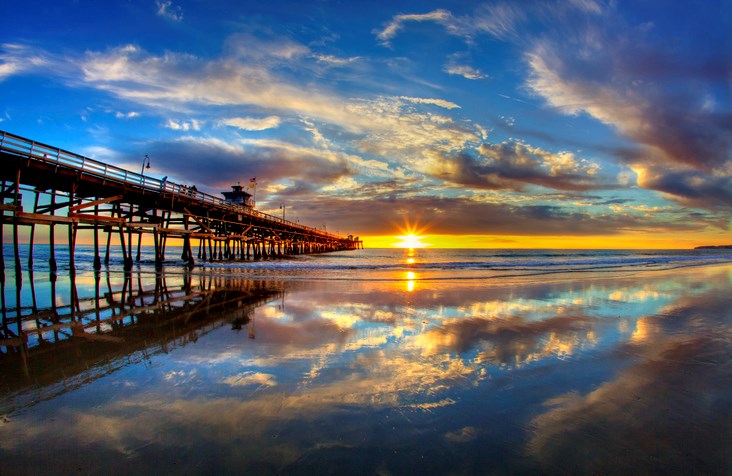 2. Dana Point, California
Even if you've never read the literary classic "Two Years Before the Mast" it's worth noting that the author, Richard Henry Dana Jr., describes Dana Point's Doheny State Beach as the most romantic spot in the entire state of California. Between the golden sand, protected coves and statuesque bluffs, the beach is a beautiful backdrop. It's a popular place with surfers, but perhaps the best activity for couples to do together here is whale watching. Every year thousands of whales – including the blue whale – migrate through the waters off the coast of Dana Point.
Nearest KOA: Temecula / Vail Point KOA, open all year, is about 65 miles east of Dana Point.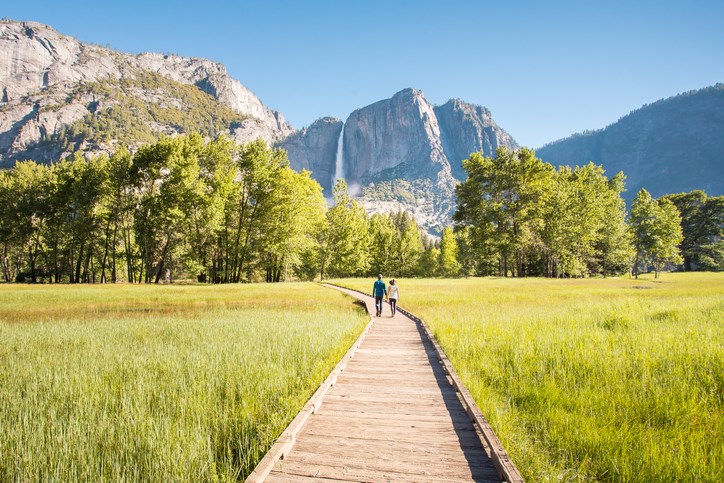 3. Yosemite, California
Forget the fact that "Yosemite" translates to those who kill. Just focus on the extraordinary scenery. With its majestic peaks – including Cathedral Peak –, countless waterfalls (including Bridalveil Fall whose mist is said to resemble a bride's veil) and the meandering Merced River, it's no wonder Yosemite National Park is a popular place to say I do. If you do plan on wedding, or having a commitment ceremony at Yosemite, don't forget to apply for a permit from the NPS first and note how many people each of Yosemite's best ceremony locations can accommodate.
Nearest KOA: Coleville / Walker KOA, open March – November, is about 70 miles north of Yosemite – right at the halfway point between Yosemite and Tahoe.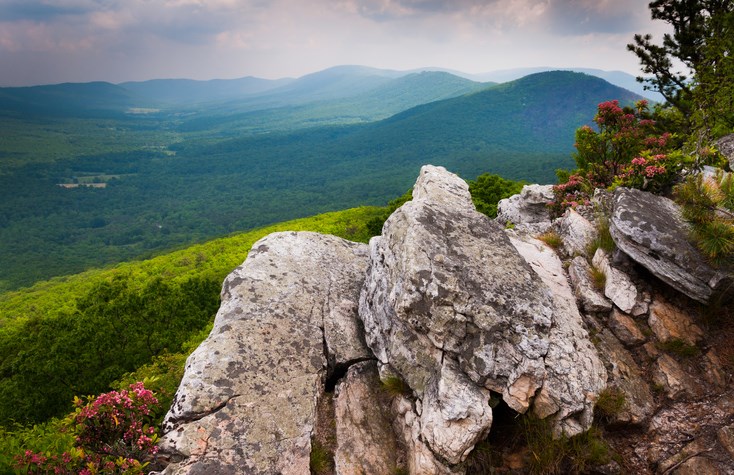 4. Wytheville, Virginia
In the state whose motto is "Virginia is for lovers," Wytheville – located 4 hours west of Richmond and just 40 miles north of Virginia's border with North Carolina – stands out as above average (romantically) for several reasons. For starters, this charming mountain town, founded in 1790, boasts original Colonial and Victorian-era architecture. Think European and take a stroll through the historic streets downtown. Or think Appalachian and drive into the nearby Blue Ridge Mountains for endless hiking, horseback riding and fly-fishing opportunities.
Nearest KOA: Wytheville KOA Holiday, open all year, is just 5 miles west of downtown Wytheville.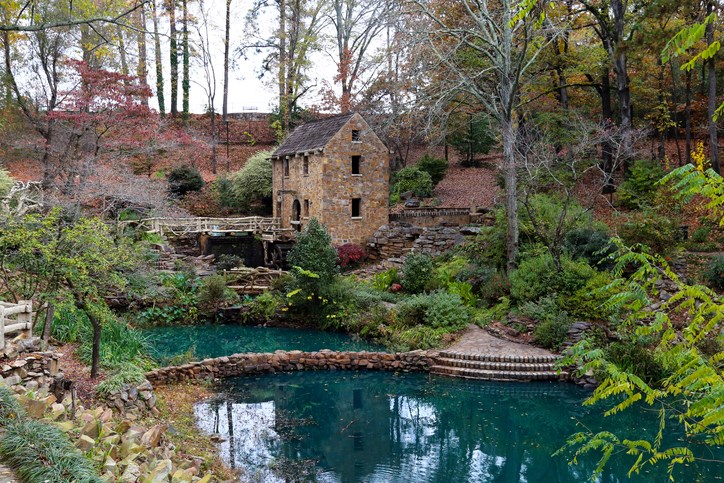 5. Little Rock, Arkansas
Little Rock may not be the first place that comes to mind when you think of a romantic escape. Still, it was here – at North Little Rock's idyllic Old Mill – where Vince Fleming, the director of one of the greatest love stories of all time, decided to open "Gone with the Wind." In addition to visiting the Old Mill, the perfect place for an unforgettable picnic or sunset Instagram shoot, couples passing through Little Rock can find plenty of date night ideas. You can even find wineries nearby! In fact, the local couple who owns Little Rock's Rusty Tractor Vineyards says it was the "romance of the vine" that inspired them to found their winery.
Nearest KOA: Located close to the Arkansas River and open all year, Little Rock North / Jct. I-40 KOA is just 7 miles west of the Old Mill.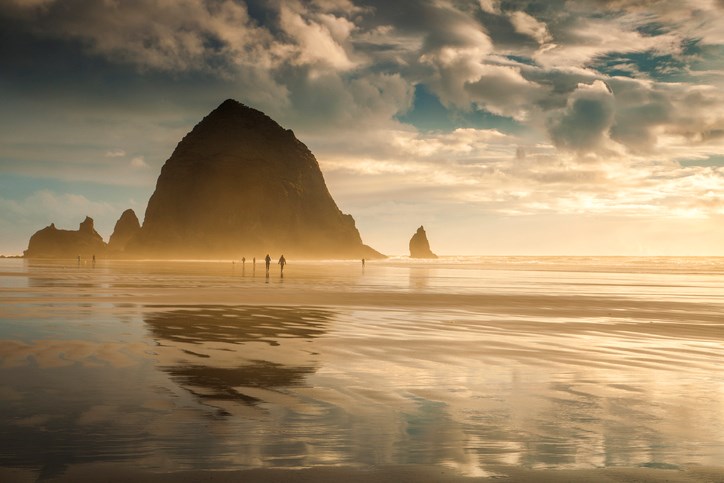 6. Cannon Beach, Oregon
Oregon's most photographed stretch of coastline is perfect for the couple who likes long walks on the beach. Stretching for 4 miles, Cannon Beach has plenty of breathtaking spots (hello Haystack Rock) to enjoy sans crowds. In fact, in 2013 it was named one of the world's most 100 beautiful places by National Geographic. According to an Oregon Coast road trip itinerary compiled by Emily Mandagie and her husband, full-time photographers based in the Pacific Northwest, one of the best views of Cannon Beach's famous seastacks is from the Indian Beach parking lot in Ecola State Park.
Nearest KOA: Astoria / Warrenton / Seaside KOA Resort, open all year, is just 23 miles north of Cannon Beach.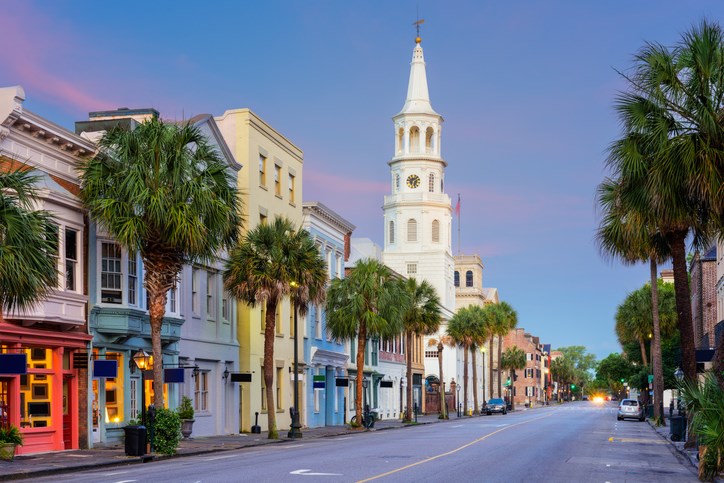 7. Charleston, South Carolina
It's impossible to think of modern-day romance novels without thinking Nicholas Sparks' "The Notebook." Most of the scenes from the blockbuster movie inspired by the best-selling tearjerker were filmed in and around this charming Southern city. In fact, Charleston is so synonymous with romance Culture Trip lists it as the first place on its list of the most romantic destinations in the U.S. Among the recommended things to do are taking a ride in a horse-drawn carriage, listening to live jazz and taking a stroll through the French Quarter. (It's also worth noting that Charleston is a favorite destination of high school sweethearts Nadia and Mike – the founders behind Couple Travel The World.)
Nearest KOAs: Mount Pleasant / Charleston KOA, open all year, is just 12 miles northeast of downtown Charleston. Charleston KOA Holiday, also open all year, is about 20 miles northwest of downtown Charleston.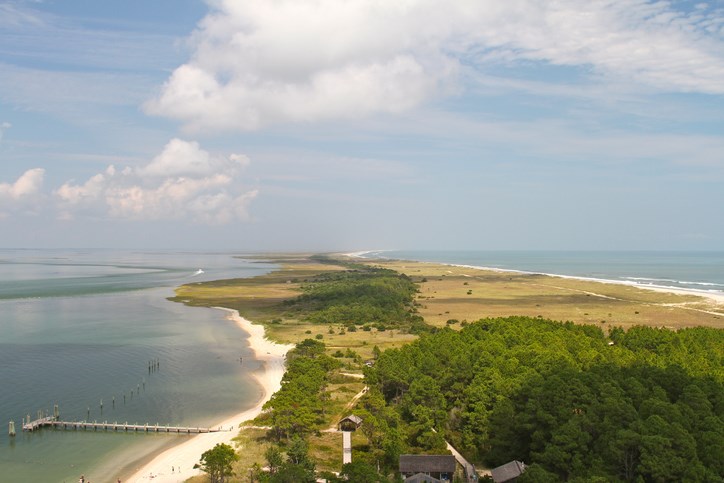 8. The Crystal Coast, North Carolina
While there are already several waterfront destinations on this list, this is the only one home to wild horses. For hundreds of years the descendants of shipwrecked Spanish horses have roamed free along the shores of Cape Lookout's Shackleford Banks. (Watching them run at sunset is perhaps the most romantic thing you can see on any beach.) While getting to this island isn't easy – you need to take a private boat or ride the ferry – it's definitely worth it especially if you're into shelling. But you can also come just to admire the more than 50 miles of pristine beach. In 2016, USA TODAY readers voted Cape Lookout National Seashore the best national park beach in the U.S.
Nearest KOA: New Bern KOA Holiday, open all year, is about 70 miles northwest of Cape Lookout and the Crystal Coast. It was also awarded KOA's 2019 Campground of the Year!
9. Cedar City, Utah
For the couple who likes attending events together, there's no better destination than Cedar City – a.k.a. "Festival City USA." There's always something going on especially in the summer and fall when it hosts the Tony Award-winning Utah Shakespeare Festival. But you don't have to be a Romeo and Juliet fan to find Cedar City worthwhile. All you have to do is drive out to Cedar Breaks National Monument to admire the impressive red rock natural amphitheatre in the daylight and then get lost in a vast sea of Utah sky dripping with stars at night.
---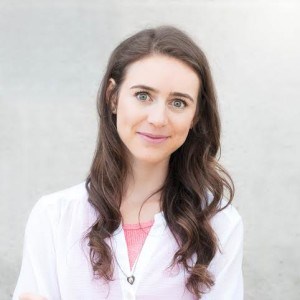 Katie Jackson is a writer and media specialist based in Montana's Big Sky Country. Living and working everywhere from New York to Nicaragua, Katie is no stranger to adventure. When she's not traveling the world (or writing about it!) she's busy chasing after a Leonberger named Zeus. Follow Katie's travels on Instagram @katietalkstravel.

---