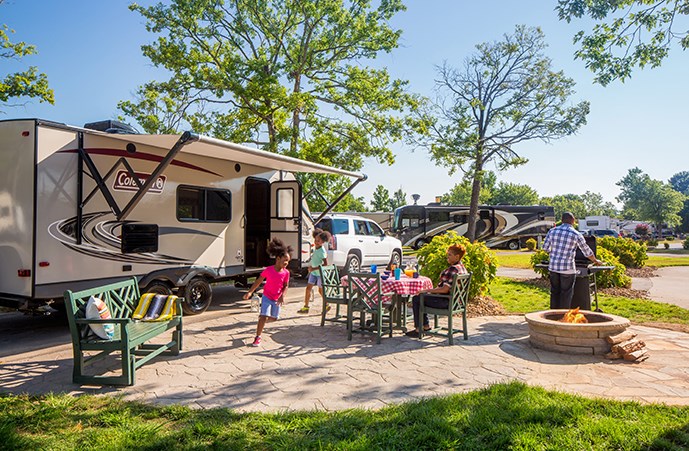 After the winter thaw, spring is a time for rejuvenation, flowers, April Fool's Day antics and Mother's Day brunch. It's also a time for haul out the camping gear and get outside again. Though weather can still be fickle in many parts of the U.S., spring break camping trips can provide some of the prettiest scenery of the year, all with less crowds than summer and fall. As you map out your spring vacation, try one of these spring break camping destination ideas.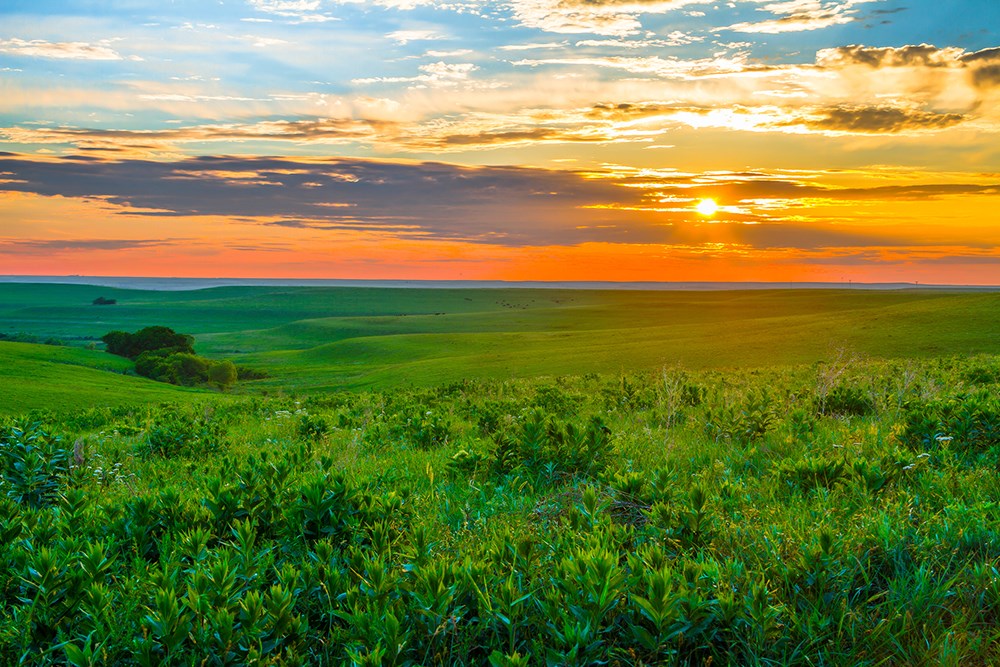 Kansas's Flint Hills
When it comes to spring bloom, May flowers get all the attention, but it really doesn't get any more awe-inspiring than fields of green pasture as far as the eye can see. In Kansas' mesmerizing Flint Hills, campers can explore the largest in-tact concentration of tallgrass prairie in North America, and there's no better time than the spring. Before summer heat sets in, spring break here brings forth vast swaths of lustrous rolling hills. This being Kansas, hiking is pretty unchallenging, but the striking scenery (including bison herds at Tallgrass Prairie National Preserve) and the storied history of the region, unlike anything else on the continent, more than makes up for the lack of elevation.
Nearby KOAs:
Topeka / Capital City KOA Journey

Texas Hill Country
Springtime is prime time in Texas Hill Country, the region of rolling hills, barbecue and rivers south of Austin providing an easy getaway for city-dwellers. The weather is typically sunny and warm, and the air in towns like Lockhart and Driftwood is fragrant with the aroma of pulled pork. San Marcos, the largest city in Hill Country, provides a mecca of restaurants, bars and hiking trails, along with recreational activities galore on its its namesake San Marcos River.
Nearby KOAs:
Bastrop / SE Austin / Colorado River KOA Holiday

Hot Springs, Arkansas
The bucolic town of Hot Springs, Arkansas, really comes alive in the spring, as visitors flock to the region for its green mountains, boutiques, eateries and of course, thermal waters. This season brings typically warm, sunny weather ideal for hiking up Hot Springs Mountain or along historic Bathhouse Row. The two form the heart of Hot Springs National Park, where travelers can bathe in vintage bathhouses and drink beer brewed with thermal water at Superior Bathhouse.
Nearby KOAs:

Asheville, North Carolina
Nestled in the Blue Ridge Mountains and a stone's throw from the Great Smoky Mountains, the most visited national park in the U.S., Asheville is a hiker's paradise. Filled with more breweries per capita than almost any city in the country, it's also a haven for beer-lovers, making this small mountain city a good catchall for folks looking to mix outdoor travel with urban amenities. A quick 20-30 minutes outside the city will lead you to the Appalachian Trail, where you can hike part of the famed route for a couple hours before heading back into town to shop and dine. If the weather is mild enough, which is often is, the French Broad River affords a boatload of recreational opportunities as well.
Nearby KOAs:

Olympic National Park
One of the most visited national parks in the country, Olympic is popular for good reason. Between its rainforests, mountains and ragged, tree-lined beaches, there's lots to explore on this Washington peninsula. Visitation spikes in the summer, so before the thick of the crowds descend, pay this park a visit. An easy drive from Seattle and Tacoma, Olympic's mountain trails may still be closed due to snow, but spring is the best time to hike through the Hoh Rainforest. Filled with soaring trees and lush vegetation, it's an ecosystem that looks more like Avatar than Earth. Be sure and catch sunrise or sunset at one of Olympic's beaches, too. While you won't find any safe swimming opportunities here, beaches are dotted with massive sea logs and small islands, making them as beautiful as they are unique.
Nearby KOAs:
Olympic Peninsula/Port Angeles KOA Journey

Louisiana Bayous
Louisiana's famed bayous are practically synonymous with humidity and mosquitos, but visiting before sweltering summer temperatures set in reveals a world of beauty, tranquility and a thankful lack of bugs. These swamp-like river systems surround the state's biggest cities like New Orleans, Baton Rouge and Lafayette, making them easy to visit for an afternoon, a day trip or an extended jaunt. Cypress and hardwood forests encompass almost 3 million acres in the state, filled with wildlife like deer, herons and most famously, alligators. While various bayous offer ample opportunities for boat tours and trails, Jean Lafitte National Historical Park and Preserve is a good go-to with its abundance of wooden boardwalks. For an activity, check out Breaux Bridge's annual crawfish festival in May.
Nearby KOAs:
---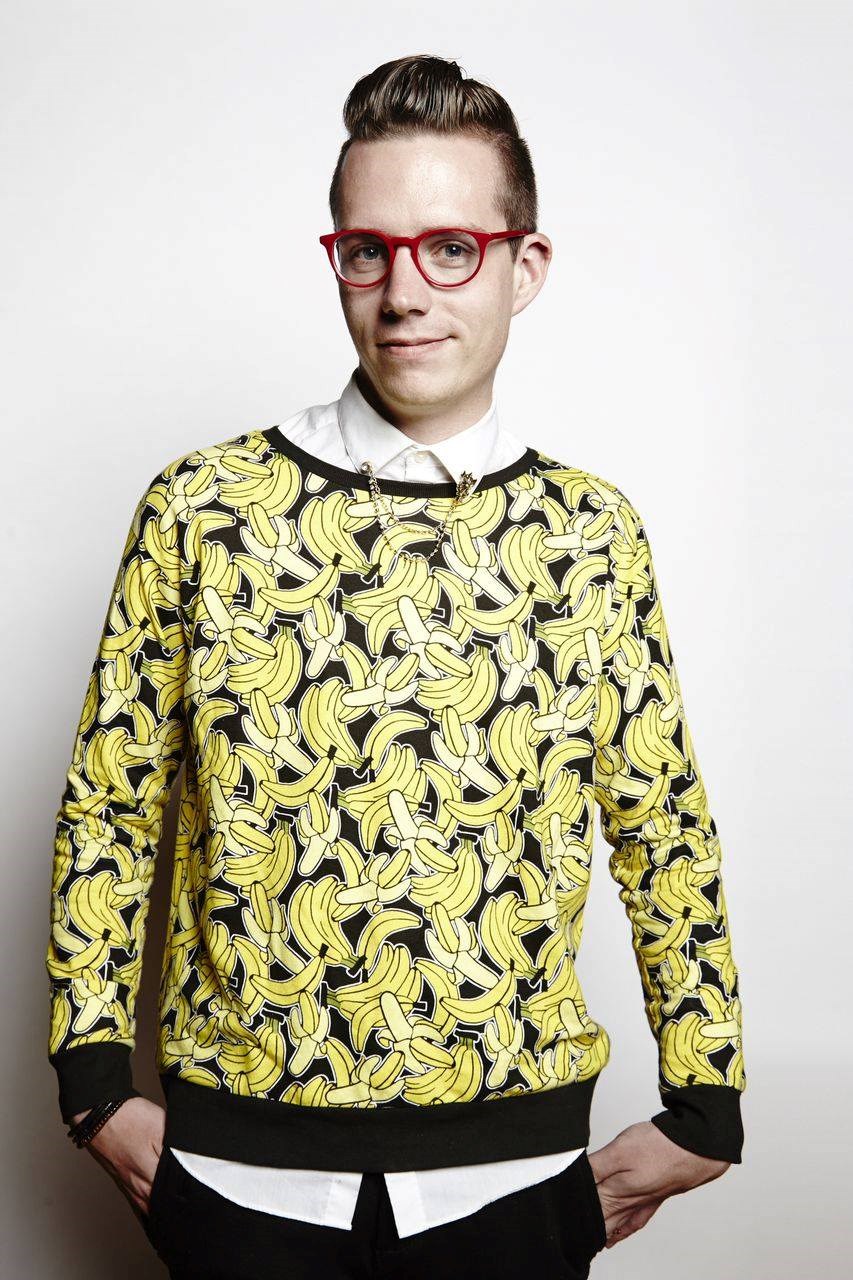 Born and raised in New Hampshire, Matt Kirouac grew up with a love for camping and the outdoors. Though he's lived in Chicago since 2006, he's always on the lookout for new adventures. He writes about travel and food for outlets like TripExpert, Money Inc, Upventur, DiningOut, Food Fanatics magazine, Plate Magazine and Zagat, and he currently serves as Chicago editor for What Should We Do?! He's the author of The Hunt Guides: Chicago (2016) and Unique Eats & Eateries of Chicago (2017).
---