Summer is road trip season. It's also prime time for beaches, so why not combine the two with a scenic drive along a coast? The U.S. is filled with such awe-inspiring byways, which weave along oceans, gulfs, and bays (even a Great Lake!), from coast to coast. As you map out your travel plans for the season, here are six coastal drives to consider, all of which are sure to enhance any road trip with memory-making vistas.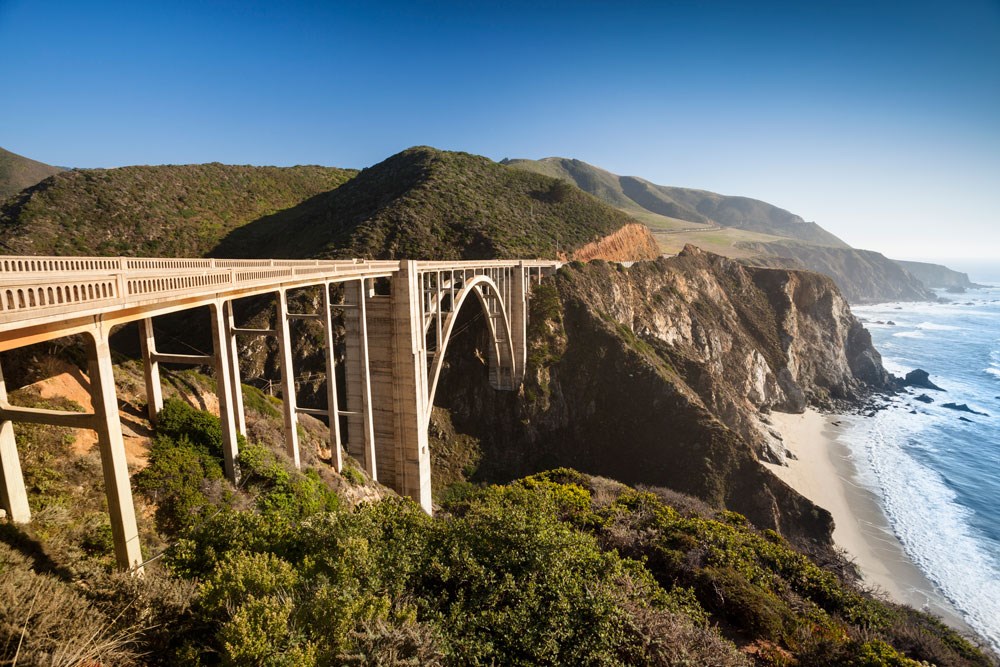 Highway 1, California
The granddaddy of scenic drives, you can't talk about coastal road trips in America without bowing down to California's famed Highway 1. The massive thoroughfare, which winds up the Pacific Coast the entire length of the state, is breathtakingly beautiful at all points, but my favorite section is up north. Heading out from San Francisco, take Highway 1 through Point Reyes National Seashore and keep going northward. The further you go, the taller and lusher the trees become as you enter redwood territory, and eventually adorable oceanside hamlets like Mendocino and Fort Bragg. In this part of California, the highway curves atop headlands and through redwood forests so thick that they practically block out the sun. The whole experience is other-worldly and downright cinematic, and totally deserves to be on any road trippers' bucket list.
Nearby KOAs:
San Francisco North / Petaluma KOA
Manchester Beach / Mendocino Coast KOA Journey
Willits KOA Holiday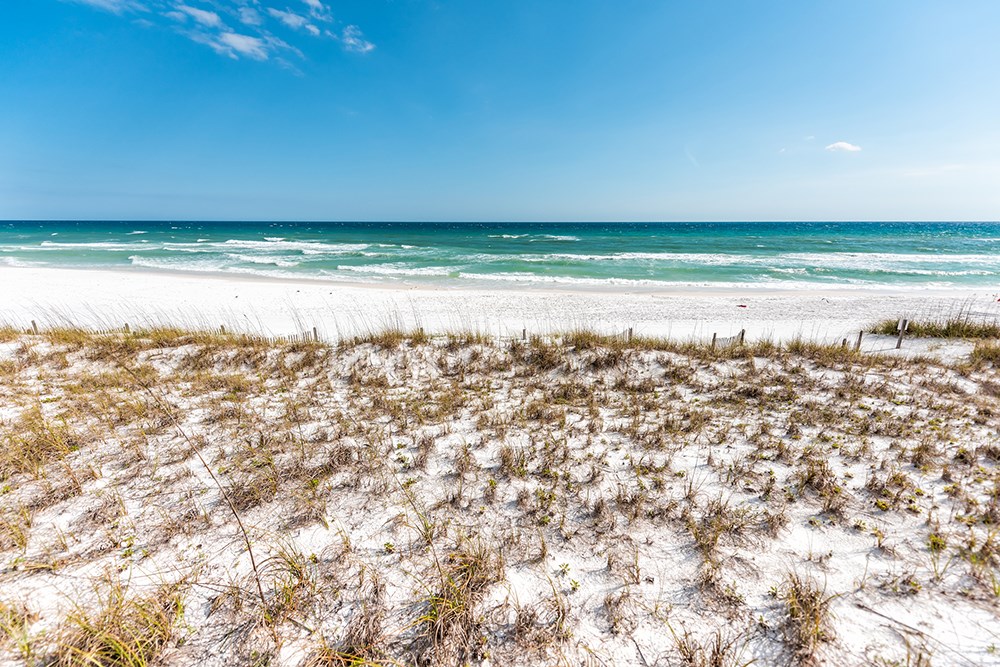 Scenic Highway 30A, Florida
The beaches of the Florida panhandle are home to some of the state's most beautiful coastline, where the sand is powdery and sugar-white, soaring pine trees fill out sprawling state parks, and bucolic beach towns look like they've been plucked right out of a Hemingway novel. Through it all is Scenic Highway 30A, a beachy byway that hugs the Gulf of Mexico for dozens of miles through charming towns like Miramar Beach, Destin, Panama City, and Watercolor. There's plenty of places to stop along the way, weather to splash around in the waves, enjoy a nice seafood-centric meal, or even take in a concert at one of the many venues dotting the route. If you're looking to stretch your legs on a trail, definitely park it at Point Washington State Forest, a 15,000-acre preserve with numerous pathways and total serenity.
Nearby KOAs:
Milton / Gulf Pines KOA Holiday
Gulf Shores / Pensacola West KOA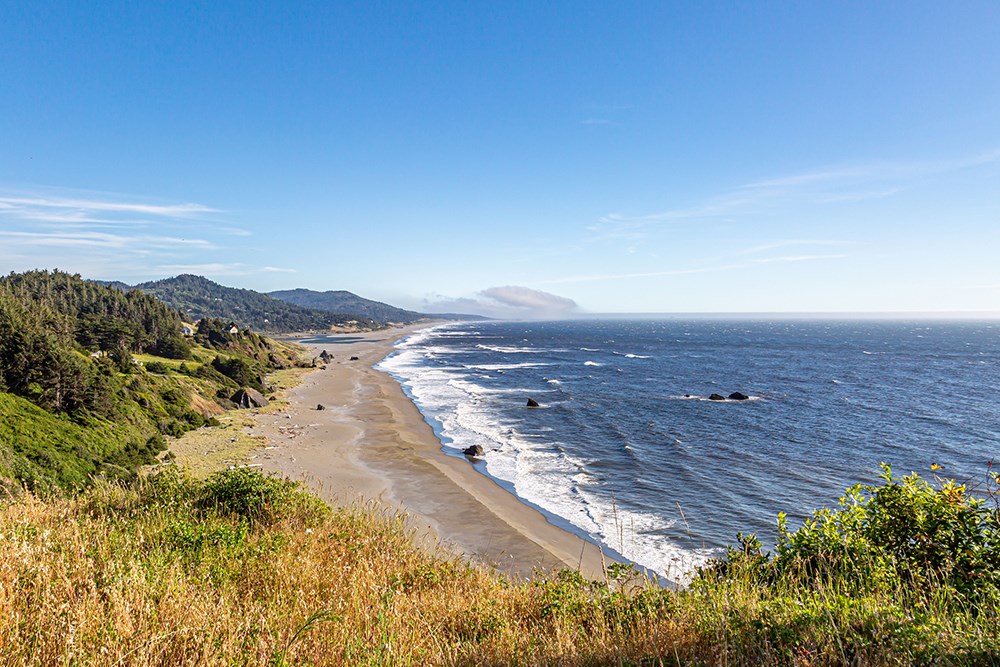 Highway 101, Oregon
Spanning the entire length of Oregon's stunning coast, Highway 101 is a destination in and of itself. Not only does the route go through popular coastal towns like Cannon Beach, Dunes City, Otter Rock, and Heceta Beach, but it spends substantial time immersed in the quiet calm of nature, such as Siuslaw National Forest. Oregon's shoreline is really incredible too, with a craggy, misty landscape that looks like something off a movie set. Great for picnics, coastal hikes, and camping, the shores along Highway 101 are an endless bounty.
Nearby KOAs:
Bandon / Port Orford KOA Journey
Lincoln City KOA Journey
Astoria / Warrenton / Seaside KOA Resort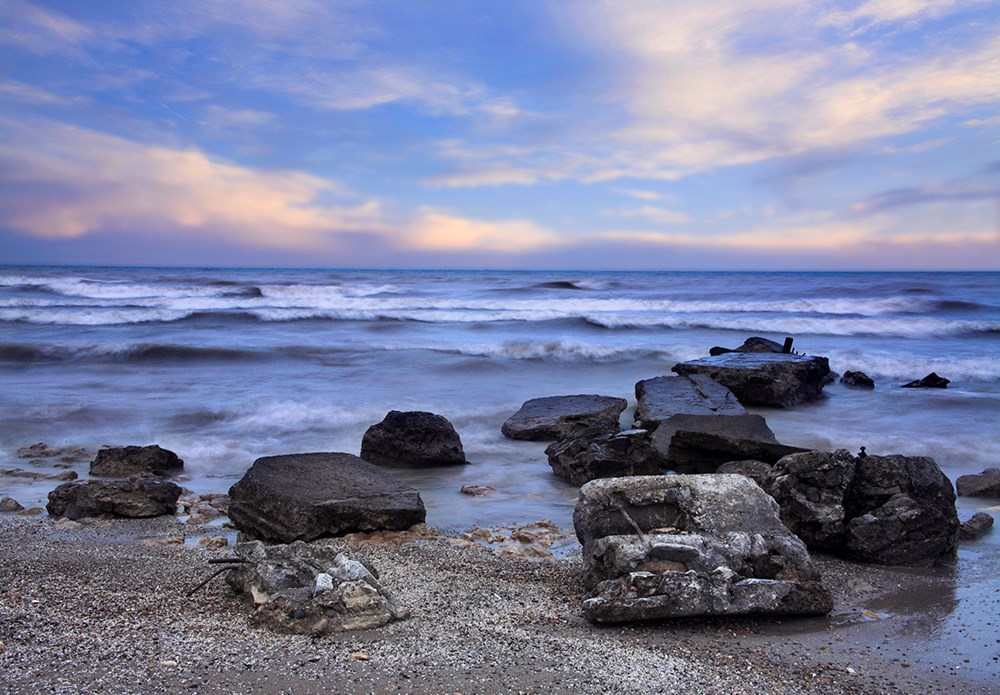 Highway 32, Wisconsin
Not all of the best coastal drives are on an ocean. Some can be found along ocean-sized lakes, like Highway 32 in Wisconsin. Adjacent to Lake Michigan, a Great Lake larger than some states, Wisconsin really shines in the summer months, and this is one byway that'll get you a front-row seat. From the Illinois border to the south, the highway meanders northward through charming towns like Kenosha and Racine before going directly through the heart of Milwaukee. It's a route that really shows you how seamlessly connected a city like Milwaukee is with its amazing lakeshore, what with its lengthy lineup of beaches and water-based sports available. Make a pit stop at the Milwaukee Art Museum, a stunningly contemporary structure located right on the lake, then pause for a meal somewhere in the city's Historic Third Ward, where popular restaurants like Fauntleroy and Tre Rivali are earning Milwaukee a reputation as a serious dining destination.
Nearby KOAs:
Milton KOA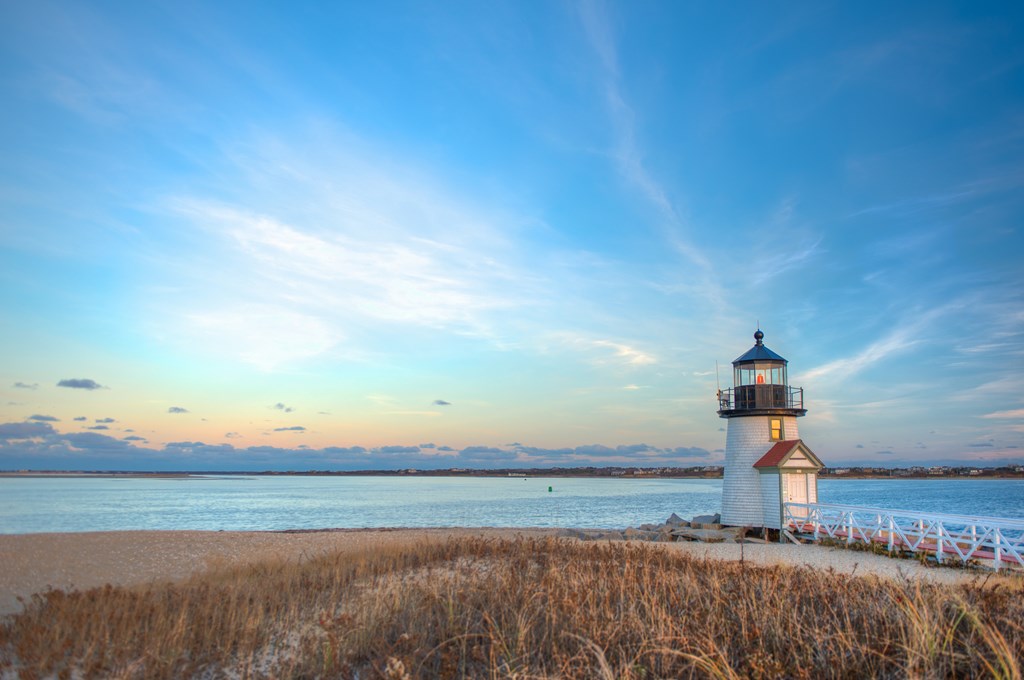 Route 6A, Massachusetts
When it comes to coastal excursions in the northeast, Cape Cod is king. Specifically, Old King's Highway is king. That's the nickname for Route 6A, which runs for 60-plus miles from Bourne to the very tip of Cape Cod in Provincetown. Weaving through cozy beach towns like Yarmouth, Barnstable, and Brewster, all of which appear frozen in time in some quaint, bygone era, there's not a bad view to be found at any point along the drive. When you're not gawking at the shimmering beaches, you can be stopping for ice cream or a lobster roll, or going for a pleasant dune hike through Cape Cod National Seashore. Once the drive culminates in Provincetown, you'll find yourself in the quintessential seaside town, filled with art galleries, boutique shops, and restaurants and bars that would easily be able to hold their own in much larger cities.
Nearby KOAs:
Boston / Cape Cod KOA Holiday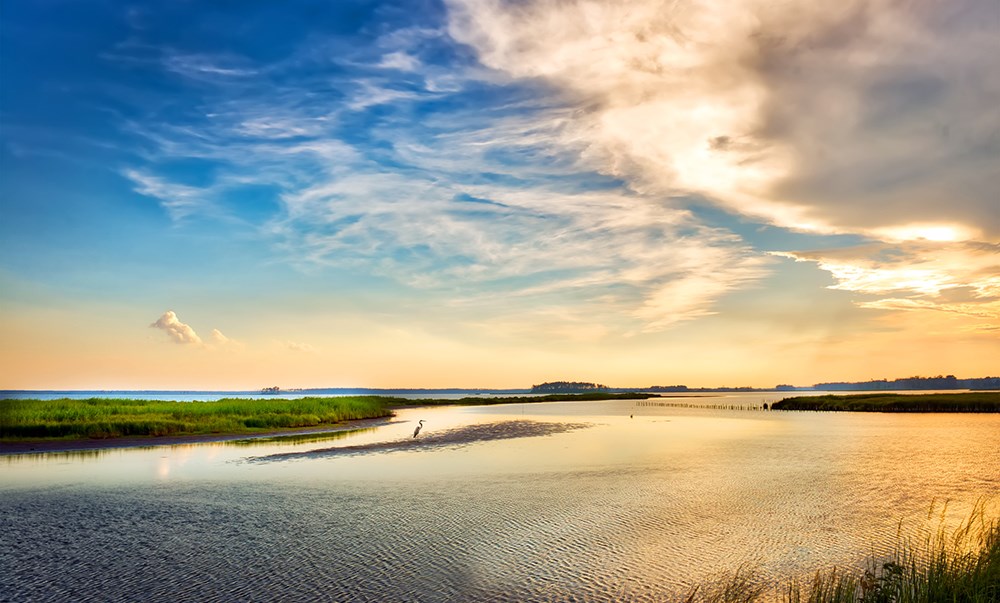 Blue Crab Scenic Byway, Maryland
The name alone should be enough to lure you to Maryland this summer, for promise not only of surefire coastal views, but also of seafood galore. Traveling between the Atlantic Ocean and the Chesapeake Bay, the Blue Crab Scenic Byway offers a best-of-both-worlds approach to coastal road trips, as it cuts through and along different terrains. Marshes, rivers, forests, and beaches populate the byway, with numerous photo-worthy stops en route. Feast on crab cakes in Crisfield, then journey to Ocean City to stroll along the bustling boardwalk, snack on frozen custard, and hit the Ferris wheel for the ultimate photo op.
---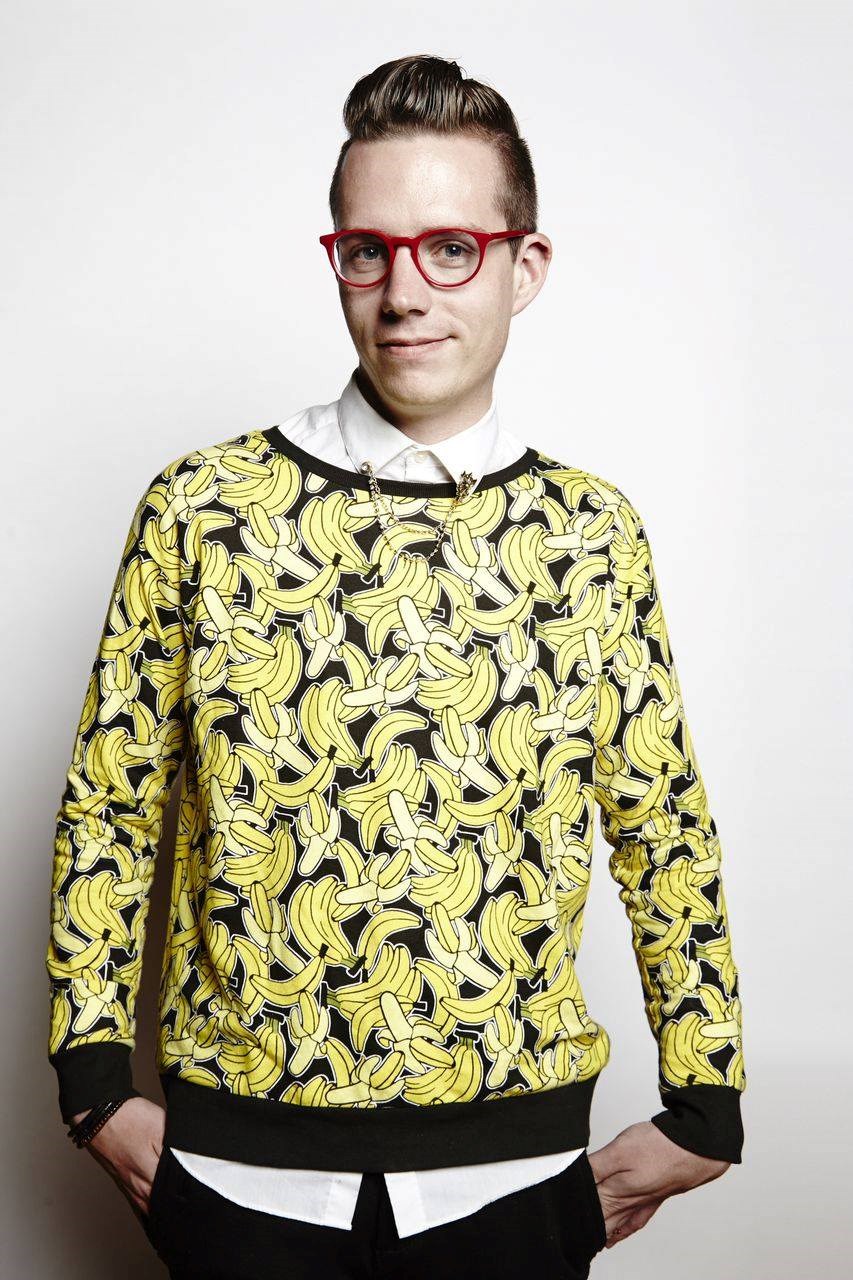 Born and raised in New Hampshire, Matt Kirouac grew up with a love for camping and the outdoors. Though he's lived in Chicago since 2006, he's always on the lookout for new adventures. He writes about travel and food for outlets like TripExpert, Money Inc, Upventur, DiningOut, Food Fanatics magazine, Plate Magazine and Zagat, and he currently serves as Chicago editor for What Should We Do?! He's the author of The Hunt Guides: Chicago (2016) and Unique Eats & Eateries of Chicago (2017).
---