4th of July Menu & Camping Recipes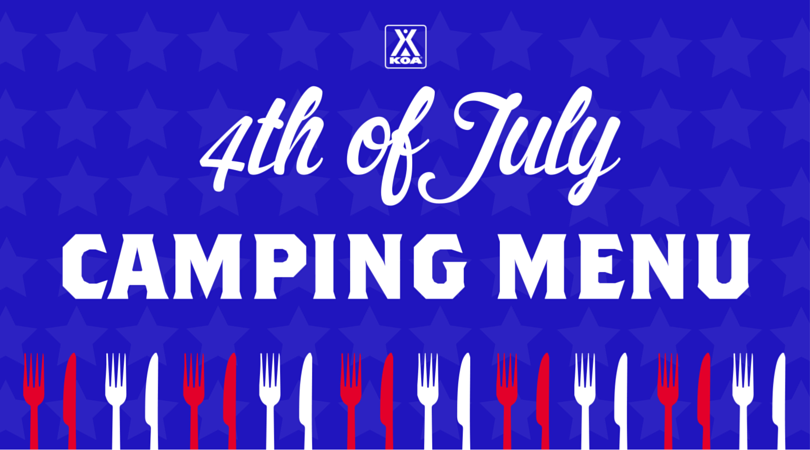 Meal planning for your 4th of July camping trip is a breeze with our easy camping menu.
Planning a campground getaway for 4th of July? We've got meal ideas covered with our convenient camping menu. Our menu is perfect for a two night trip to your favorite KOA. Planning a longer stay? Our database of camping recipes has you covered. Following our easy recipes and you'll spend a lot more time having fun and a lot less time thinking about what's for dinner (and breakfast and lunch).
Camping Day One
Dinner
---
Camping Day Two
Breakfast
Lunch
Dinner
---
Camping Day Three
Breakfast
Snacks for the Road