Ingredients:
3 cups blackberries
3 cups raspberries
¼ cup sugar
1 loaf prepared butter pound cake
1 can of whipped cream
Instructions:
In a bowl or gallon zip close bag, rinse the berries. Drain, but do not dry. Sprinkle with the sugar and stir or toss to coat. Set aside for at least fifteen minutes or longer if more syrup is desired.
Slice the pound cake into slices and then cut each slice into a triangle. Arrange the slices on a plate. Top the triangles with berries and garnish with whipped cream.
Makes six to eight servings. Enjoy!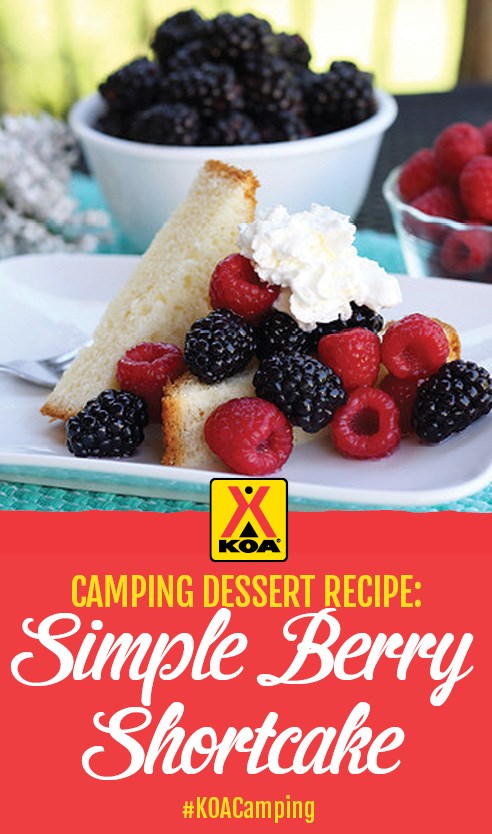 Save