Most people reserve their big national park vacations for a spring or summer break. But in our opinion, a trip to one of the 63  national parks across the U.S. is best taken during the fall. Many national parks experience their best weather window during the autumn months while offering better wildlife sightings, fewer crowds, and shoulder-season pricing. Here are our top reasons for taking a trip to a national park during the fall, and a few of the best places to visit.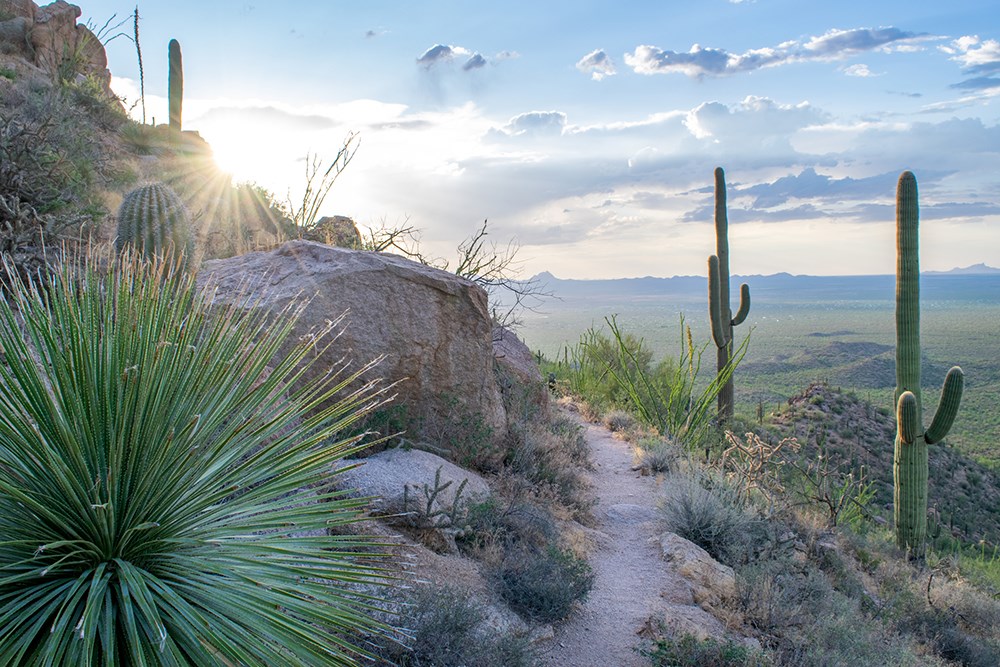 1. Avoid the Heat in the Desert Parks
If you're planning a trip to a national park, chances are you want to spend some time outside. While plenty of parks are prime for summer outdoor exploration, parks in the southern part of the U.S. are simply too hot during the summer months to enjoy the scenery without feeling like you're melting into the landscape. As soon as mid-autumn hits, taking a trip to a desert park becomes a lot more appealing, and the range of outdoor activities opens up.
Best option: Saguaro National Park
Why visit: Located in the middle of the Sonoran Desert, this park is blazing hot in the summer, but it becomes lovely and temperate during fall. Temperatures hit comfortable highs in the mid-70s during November, making the later fall months perfect for hiking and camping. Horseback riding and cycling are also popular ways to explore this beautiful desert landscape.
Closest KOA: Tucson / Lazydays KOA Resort

2. Fall Foliage
Is foliage the first thing that comes to mind when you think of a fall getaway? Look for a national park in the Northeast or Mid-Atlantic with dense forest cover and a high percentage of deciduous trees. The cooler air will be prime for hiking and taking in the range of hues from brilliant gold to deep reds.
Best option: Acadia National Park
Why visit: Autumn in Acadia has a pleasant daytime temperature range, from highs in the 60s in September to low 50s by the end of October. The best time to hit this park for leaf-peeping is mid-October when the colors explode along the trails.
Closest KOA: Bar Harbor / Oceanside KOA Holiday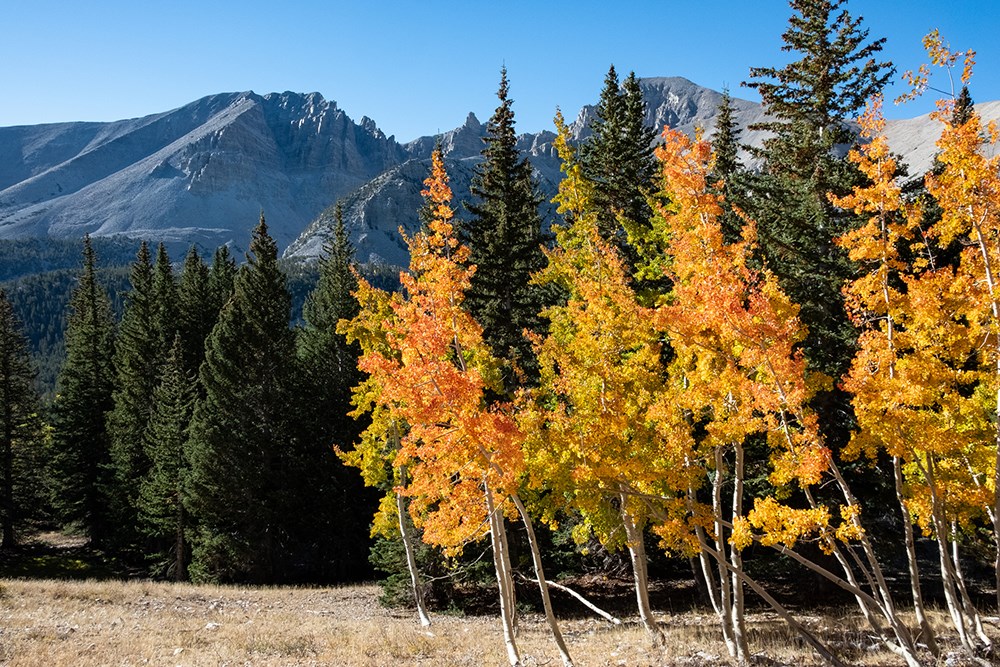 3. Low Rates for Shoulder Season
Since fall is a less popular time for travel, amenities such as dining, lodging, and tours are often reduced in price as an incentive to boost visitation. Traveling during the fall can allow budget-conscious vacationers to treat themselves to trip extras such as guided tours or an extra-luxurious cabin that might be less affordable during the busier times of the year. As a bonus, even traveling to your destination—including both gas prices and flights—during the shoulder season is often less expensive than in peak vacation months, so you're saving money on both ends of the trip.
Best option: Great Basin National Park
Why visit: Located about 290 miles north of Las Vegas near the Utah border, Great Basin was established as a national park in 1986. It's known for its groves of bristlecone pines, which are among the oldest living things on earth—with some dating back 5,000 years. Look up and you'll see 13,000-foot Wheeler Peak or go below ground to explore the spectacular Lehman Caves. In the fall, you can generally find cheap flights to Las Vegas, and you'll find lots of hiking options in the park for leaf-peeping. It's a great opportunity to visit one of the lesser-known parks in the Lower 48.
Closest KOA: Ely KOA Journey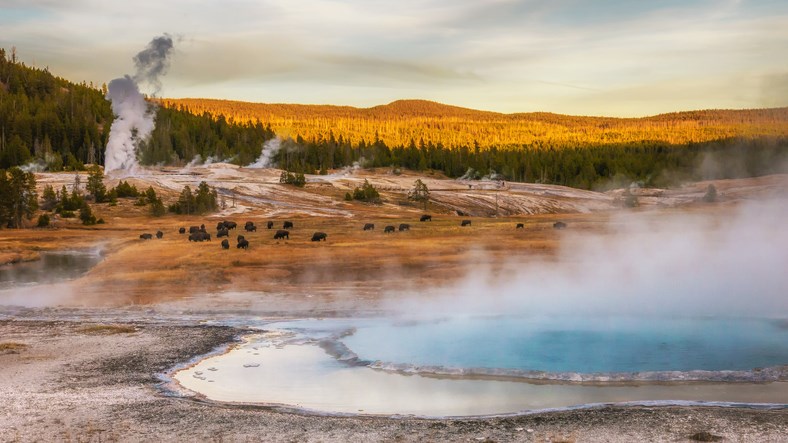 4. Beat the Crowds
National parks are busiest during the summer months. While this makes sense given breaks from school, it can mean congested roads, less availability for campsite reservations, and pushing through crowds at some of the most popular sites in the park. Fall is a great time to visit the most populated parks in the country like Yellowstone, Yosemite, and the Great Smoky Mountains.
Best option: Yellowstone National Park
Why visit: Experiencing the park without the frustration of traffic on the Grand Loop Road is something all national park lovers should get to do. Aside from that, the glorious yellow aspen groves and increased wildlife sightings are top-notch throughout autumn.
Closest KOA: Eight KOAs surround the massive park. Some of the closest to an entrance include the Yellowstone Park / West Gate KOA and Yellowstone Park / Mountainside KOA Journey at the west side of the park. The Red Lodge KOA Journey is just off the Beartooth Scenic Highway, which takes visitors to the northeast entrance to the park. Be aware this highway can experience early snow and is subject to road closure beginning in late summer.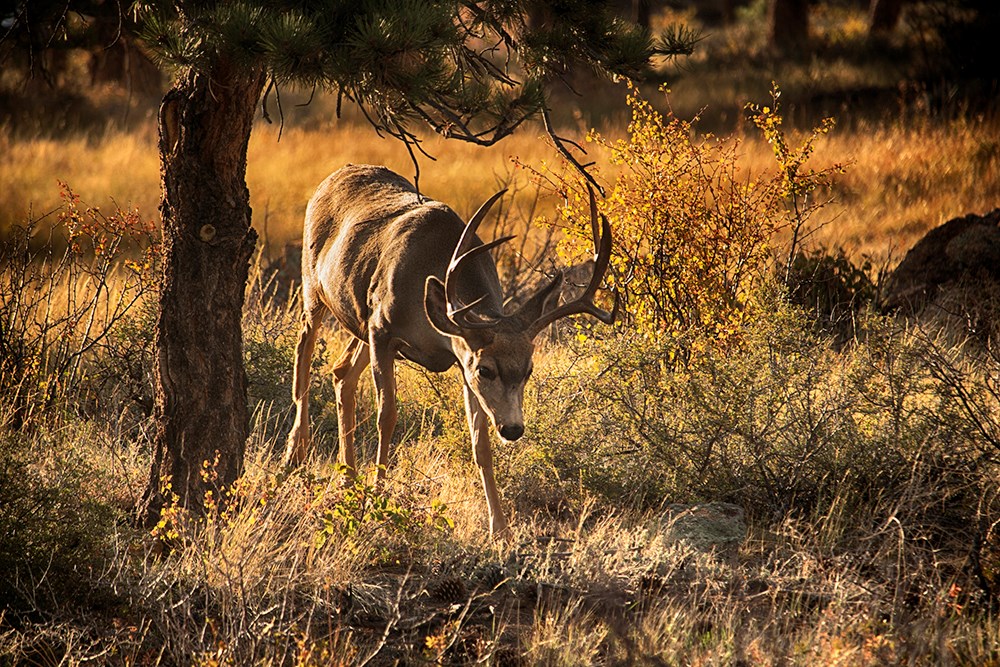 5. More Opportunities for Wildlife Sightings
As the days shorten, the weather cools, and the snow starts to dust mountaintops, animals at higher altitudes spread to the valleys and lower elevations for foraging before the snow blankets their entire habitat. Visitors to the parks out west have the chance to see majestic elk, black bears packing on fat reserves before hibernation, and even bighorn sheep engaged in dramatic head-butting competitions.
Best option: Rocky Mountain National Park
Why visit: The megafauna of Rocky Mountain National Park is highly active in mid-fall. Plus, as the snow line descends in later autumn, many animals are easier to spot against a white backdrop. You can still enjoy all the incredible hiking trails, but this time of the year the golden aspens make them even more beautiful.
Closest KOA: Estes Park KOA Holiday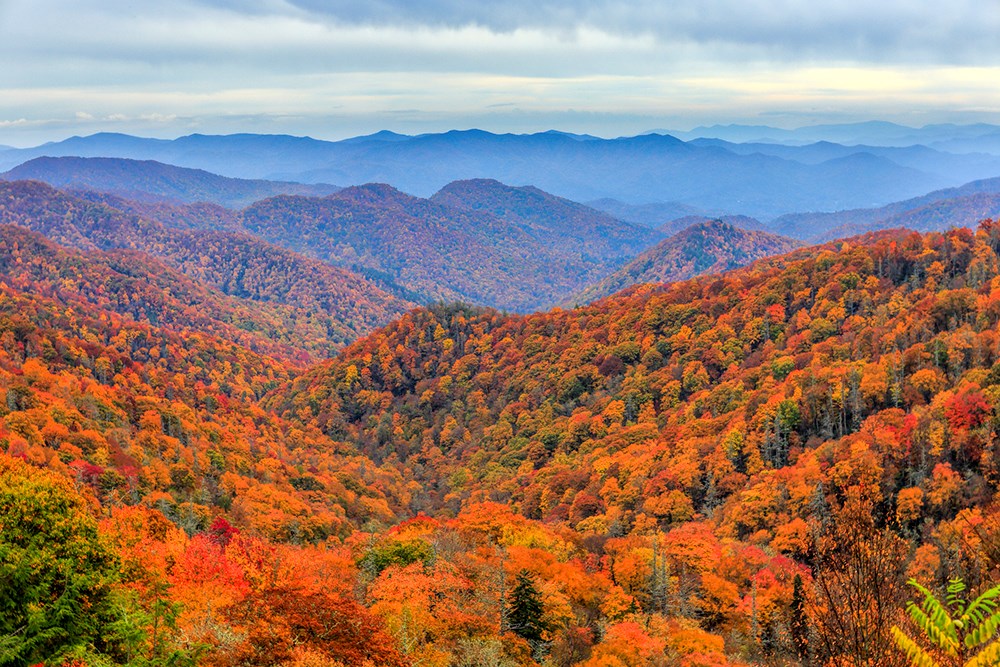 6. Easier Reservations for Campsites
Have you waited to decide where to go? If you hit up a national park in the fall, you're more likely to find your preferred dates and campsites available. While it's often necessary to reserve a campsite a year in advance for a summer trip, shoulder-season trips offer somewhat more flexibility in timing, allowing you to make last-minute plans. Keep in mind, however, that more and more campers are venturing out the fall and still try to plan as early as you're able just in case!
Best option: Great Smoky Mountains National Park
Why visit: America's most-visited national park is most crowded during the summer and spring break. While it remains popular during the fall-color season, you'll have much more room to explore. Plus the views during the fall are among the best in the eastern U.S.
Closest KOA: Seven KOAs surround the park, including the Cherokee / Great Smokies KOA Holiday and Gatlinburg East / Great Smokies KOA Holiday.
Written by Matcha for Kampgrounds of America.
---