According to Merriam-Webster, the term "peer-to-peer" first appeared in 1979. Back then it referred to computers. Forty years later we're sharing a lot more than our servers. We're sharing our homes, our wheels and our homes on wheels. Whether you're thinking about renting out your adorable teardrop trailer, or are considering renting a Class A motorhome from another individual, here's what you need to know about RV peer-to-peer rentals.
What is peer-to-peer RV sharing?
Peer-to-peer RV sharing is where RV owners rent out their RVs to other individuals. Most often, they use a platform similar to AirBnB where campers can search and filter by location, price, size and amenities. In the RV space, there are pretty much no limits to what can be shared peer-to-peer. Think travel trailers, toy haulers, motorhomes, pickup campers, Sprinter vans, vintage vans and even off-road SUVs with tents on top. If they can build it, you can rent it (or list it).
Who are the major players?
When you think RV rentals, you probably think of Cruise America. Cruise America has been renting out RVs since 1972 and has more than 150 locations in the U.S. and Canada. However, it's not considered peer-to-peer. That's because its entire rental fleet of 4,000 heavily-branded RVs – limited to Class C motorhomes and pickup campers – is owned by Cruise America. Individual RV owners don't benefit in any way.
Currently, the Pepsi and Coke of the peer-to-peer RV space are RVShare and Outdoorsy. RVShare was founded in 2012 and recently celebrated one million days of rentals. It advertises more than 60,000 RVs, all privately owned, available for rent in all 50 states and the District of Columbia. Founded 2015, Outdoorsy is similar to RVShare but it's available in Canada and even Australia. What's even more impressive is 93 percent of Outdoorsy's ratings are perfect 5-star ratings.
Who can participate?
As with AirBnB, owners can either accept or decline a request (they can also select instant booking). Outdoorsy requires all renters to pass a DMV background check. For example, if you have serious outstanding traffic violations or DUIs, you won't be allowed to rent. RVShare, whose website is a little harder to navigate in terms of getting answers to FAQs, says its requirements vary depending on laws in the state where the RV is being rented. But basically, it's safe to assume that if you're a law-abiding citizen above the age of 25 you're probably OK.
The reasons for participating vary. Maybe you're an RV owner who is tired of watching your RV depreciate in the front yard or even worse – tired of paying to store it somewhere. Or maybe you're a famous climber who wants to share your love for the outdoors – according to Gear Junkie, professional climber and director, Jimmy Chin's camper van is listed on Turo!
When it comes to renting an RV, it always makes sense to try before you buy. Or perhaps you want to camp in Florida without having to take an entire week off just to drive there.
What about insurance?
Both RVShare and Outdoorsy include insurance and 24/7 roadside assistance. Owners using RVShare are offered free liability coverage (up to $1 million) and collision coverage (up to $200,000). They can accept it and activate it, or they can opt to go with their own insurance plan. Renters who rent an RV with RVShare's insurance activated automatically receive collision and comprehensive coverage (with a $1,500 deductible). Renters can also expect to pay between $10-$40/day depending on the value of the RV they're renting.
Outdoorsy's insurance policy is similar in terms of coverage and cost although it does vary depending on whether you're in the U.S., Canada or Australia. See this guide for more details.
Read the fine print (and the reviews)
In addition to reading the fine print surrounding insurance, renters and owners should be well aware of the cancellation policy and RV rules. The first determines how much you get refunded or paid, if anything, should there be a cancellation. (What's neat about Outdoorsy is that it says U.S. military service members are eligible for a full refund if them or a family member are entering active duty.)
When it comes to rules, it's important to spell out everything as clearly as possible. For example, if you don't want dogs on your RV furniture, establish that in advance. Fortunately, both RVShare and Outdoorsy make the fine print easier by offering users free downloadable forms and checklists. For example, Outdoorsy has forms covering everything from privacy policies to accident reports and of course pre-departure and return checklists.
As you would with AirBnB, read the reviews of happy and not-so happy campers and owners. While it's not ultimate transparency, it offers some peace of mind and can save you serious time and money.
So how much does it cost and how much do you make?
Unlike Cruise America which only rents Class C motorhomes (up to 30-feet-long) and pickup campers, peer-to-peer rentals can include pretty much anything. Subsequently, you're not limited to spending around $100/night. You can find a custom teardrop rental in California for as little as $30/night or go all out on a 44-foot-long luxury trailer in Wisconsin for $540/night. Of course, the longer you rent for, the better the deal.
According to Outdoorsy, owners can make up to $30,000/year renting out their RV. They receive about 80 percent of the total reservation cost with Outdoorsy receiving the rest. Meanwhile, RVShare says owners can make up to $365/day, but this can vary greatly. RVShare also keeps around 15-20% of total reservation cost. But remember, listing your RV on either site is completely free.
---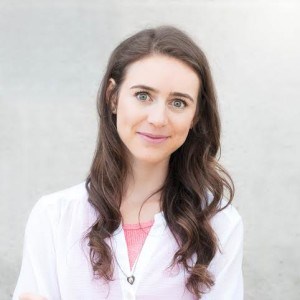 Katie Jackson is a writer and media specialist based in Montana's Big Sky Country. Living and working everywhere from New York to Nicaragua, Katie is no stranger to adventure. When she's not traveling the world (or writing about it!) she's busy chasing after a Leonberger named Zeus. Follow Katie's travels on Instagram @katietalkstravel.

---