Take a road trip to South Dakota and discover more than Mount Rushmore
When most people come to South Dakota's Black Hills, they come with one thing in mind: Mount Rushmore. The iconic hillside sculpture is right up there with the Grand Canyon and the Statue of Liberty as one of those must-see all-American attractions, and for good reason. This presidential monument represents an unparalleled feat of engineering and ingenuity, and it's simply just beautiful to behold. But there's much more to this Black Hills region to see and do, and visitors would be wise to explore these attractions near Mount Rushmore while trekking through South Dakota.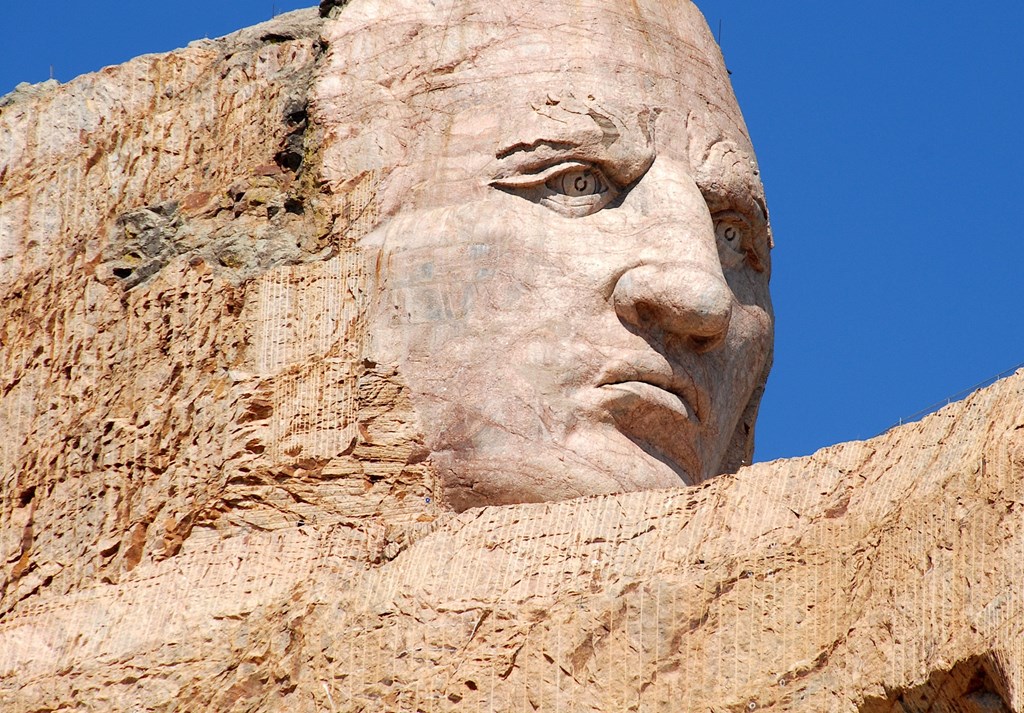 Crazy Horse
If you thought Mount Rushmore was big, just wait until you visit the Crazy Horse Memorial, about 30 minutes west. While it's still under construction, as it has been since 1948 due to it being a non-profit on privately held land, travelers can still marvel at the behemoth. The largest mountain carving in the world, this thing is so big that the entire Mount Rushmore carving could fit in Crazy Horse's head.
Inspired by the completion and success of Mount Rushmore, a Lakota chief named Henry Standing Bear sought to create a similar monument for his Native American people. He called upon Korczak Ziolkowski—a revered sculptor who initially came to the region to help carve Mount Rushmore—to carve the monument to the Lakota leader, Crazy Horse. Thus, visitors can marvel at history in the making, gawking at the mammoth memorial from afar, perusing the Native American museum and taking in a film. The memorial also offers "Trip of a Lifetime" tours, which live up to the lofty moniker by taking guests up to the top of the arm portion to get an first-hand look at the mighty sculpture. Though Ziolkowski passed away, some his his children and grandchildren still continue to work on Crazy Horse.
Rush Mountain Adventure Park
A quick 20 minutes from Mount Rushmore lies a haven for family-friendly fun and adrenaline-fueled adventure. Perched on the side of a hill, the park boasts an array of activities, offering something for every age and thrill level. Cave tours are a popular option, especially for those looking to explore subterranean rooms without going too deep or far; tours are relatively quick and minimize the intimidation factor. Unless of course you're looking to up the ante, in which case the park offers more in-depth spelunking tours. There's also a zipline that soars over the parking lot from the side of the mountain and a roller coaster that consists of one- or two-person carts, allowing riders to control their own speed by using levers as brakes.
Needles Highway
If you're looking for the ultimate scenic drive near Mount Rushmore, be sure and take a detour through Needles Highway. Equal parts beautiful and unnerving, about 45 minutes south of Rushmore, this designated National Scenic Byway is a wonder to behold. For 14 miles, the "highway," (a bit of a misnomer, considering you'll want to inch along at a turtle's pace) weaves through soaring granite spires, alongside cliffs and through narrow, needle-sized tunnels. Along the way, be sure and pull over for panoramic vistas and keep your eyes peeled for likely mountain goat sightings.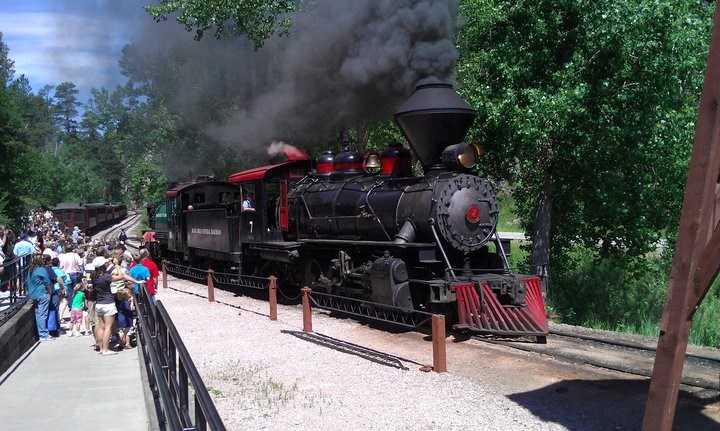 1880 Train
Hopping aboard this vintage steam train is like hopping back in time. Not only is the vessel charming in all its nostalgia, but it provides a fantastic voyage from Keystone (the town where Mount Rushmore is located) to the bucolic village of Hill City. Along the way, the train chugs through lush forests and hills, before dropping passengers off along Hill City's adorable main street. Peruse the antique shops, cafes and restaurants before making your return trip.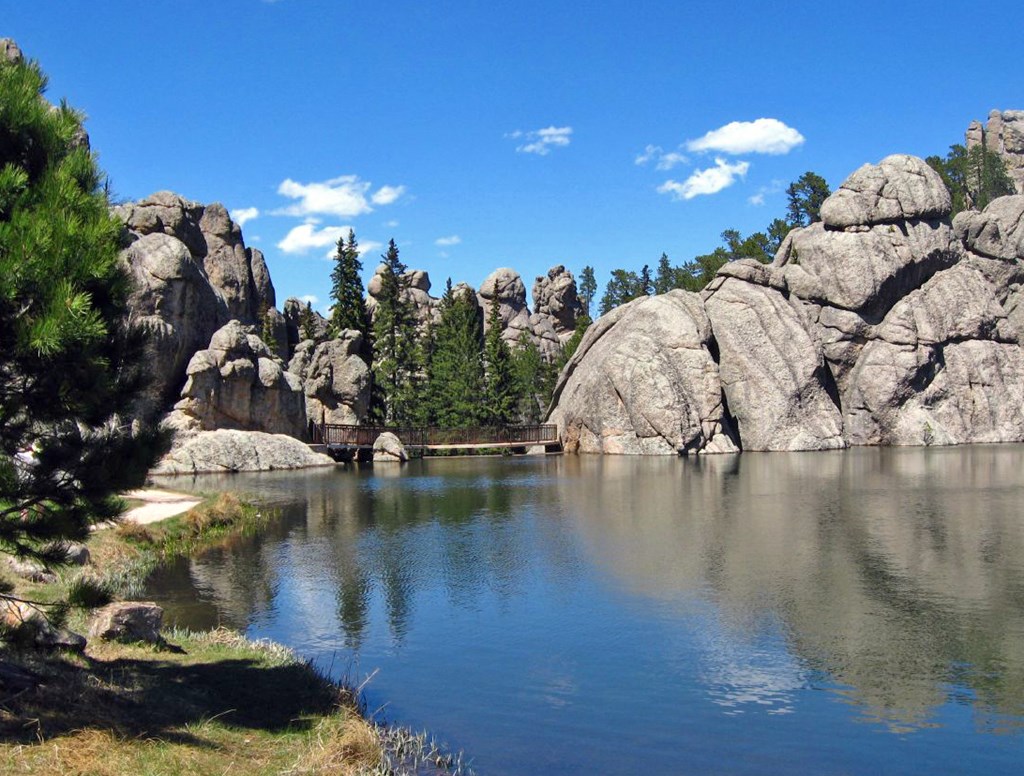 Sylvan Lake
Of all the awe-inspiring sights in Custer State Park, a stone's throw from Mount Rushmore, this picture-perfect lake takes the cake. Easily the most iconic of the park's several lakes, thanks to the pristine trees surrounding the equally pristine water, dotted with sheer rock formations. Hiking along the numerous trails near the lake is a popular option, but be sure and save time to swim and paddle. There's a designated swimming beach, and visitors can rent paddle boats and canoes. If you're feeling hungry, swing by the gorgeous Sylvan Lake Lodge, which has several dining options to choose from.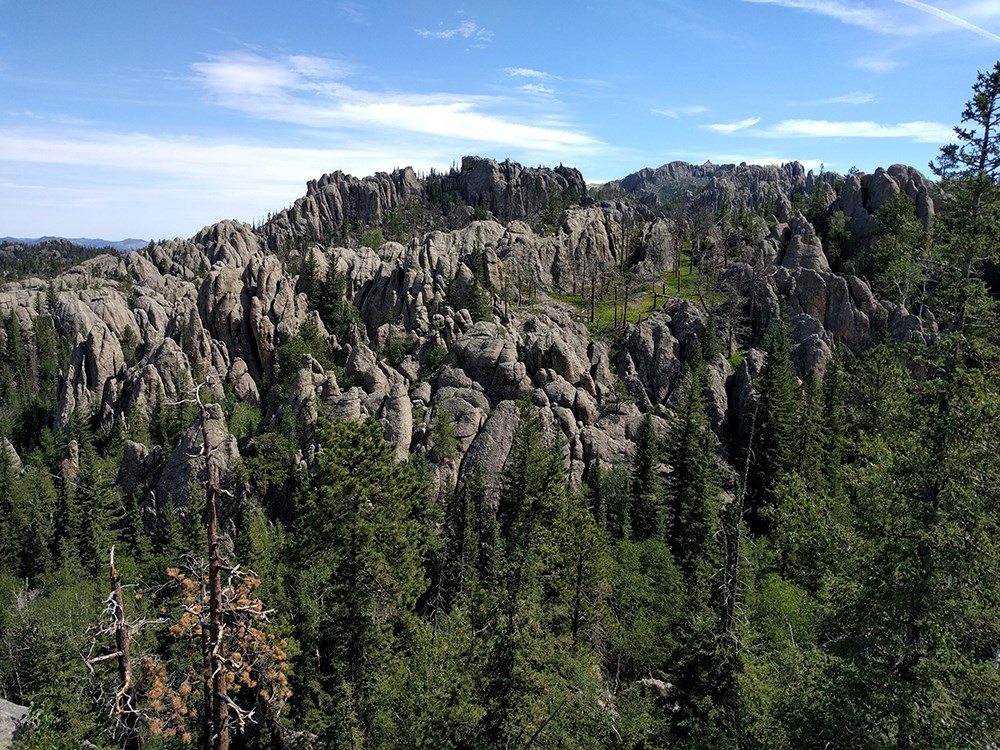 Black Elk Peak
The highest point in South Dakota (7,242 feet, to be exact)) is mere miles from Mount Rushmore, serving as a tempting beacon for hikers. Previously known as Harney Peak, the summit provides a vista like no other, making it well worth the trek. Especially when hikers head into the stone fire tower at the peak, the panorama of the Black Hills region is surreal. Though the hike is about four miles from the Sylvan Lake area, it's not as grueling as it may seem.
South Dakota KOAs:
Badlands / White River KOA Holiday
Belvidere East / Exit 170 KOA Journey
Custer / Mount Rushmore / Black Hills KOA Holiday
Deadwood / Black Hills KOA
Hot Springs / Black Hills KOA
Kennebec KOA Journey
Mitchell KOA Journey
Mount Rushmore KOA Resort at Palmer Gulch
Rapid City / Black Hills KOA Holiday
Sioux City North KOA Holiday
Sioux Falls KOA Holiday
Spearfish / Black Hills KOA Holiday
Yankton / Missouri River KOA Journey
---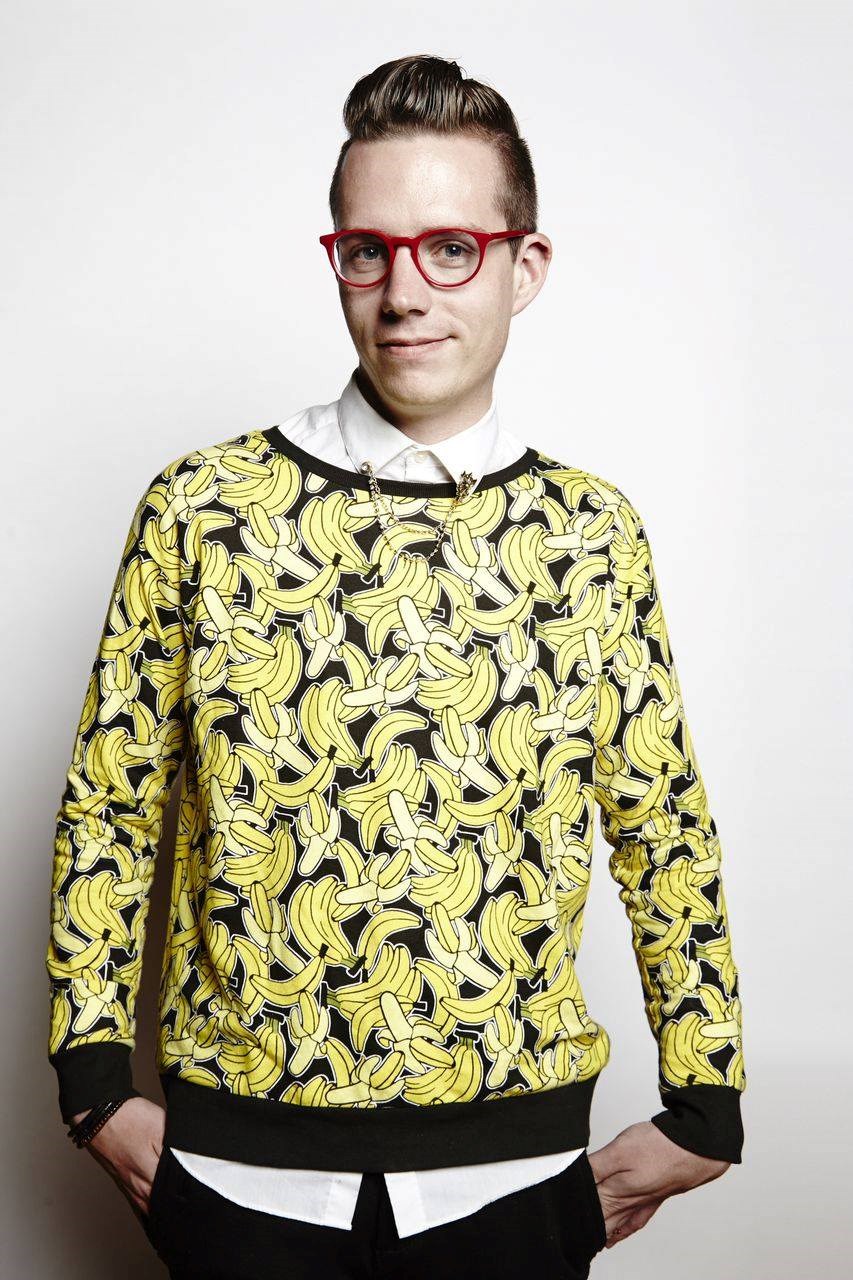 Born and raised in New Hampshire, Matt Kirouac grew up with a love for camping and the outdoors. Though he's lived in Chicago since 2006, he's always on the lookout for new adventures. He writes about travel and food for outlets like TripExpert, Money Inc, Upventur, DiningOut, Food Fanatics magazine, Plate Magazine and Zagat, and he currently serves as Chicago editor for What Should We Do?! He's the author of The Hunt Guides: Chicago (2016) and Unique Eats & Eateries of Chicago (2017).
---