The perfect road trip is like a unicorn. Because of Murphy's Law, it simply doesn't exist. There are simply too many variables and things that can go wrong. Still, it's these same variables that make vehicular travel the epic adventure immortalized in films like "National Lampoon's Vacation," "Thelma and Louise" and "Dumb and Dumber." That said, your road trip goals probably have more to do with arriving safely (and sanely) at your final destination than they do with inspiring movie producers to create the next comedic classic. Whether you're setting off to explore America's newest national park, or you're checking items off your scenic byway bucket list, here are eight tips for successful road trips.
Want to Have the Perfect Road Trip? Use these Tips for a Successful Road Trip

1. Inspect your vehicle
It doesn't matter what your route is; you'll only make it as far as your car does. Whether you're behind the wheel of an SUV or an RV, give it a good inspection before setting out. Check the tire pressure, the brakes and the oil. You'll also want to top off fluids and see if any filters need changing. Finally, make sure you have a well-stocked emergency kit in your vehicle. Test your flashlight's batteries, check the expiration dates on any medications or MREs, make sure you have water, etc.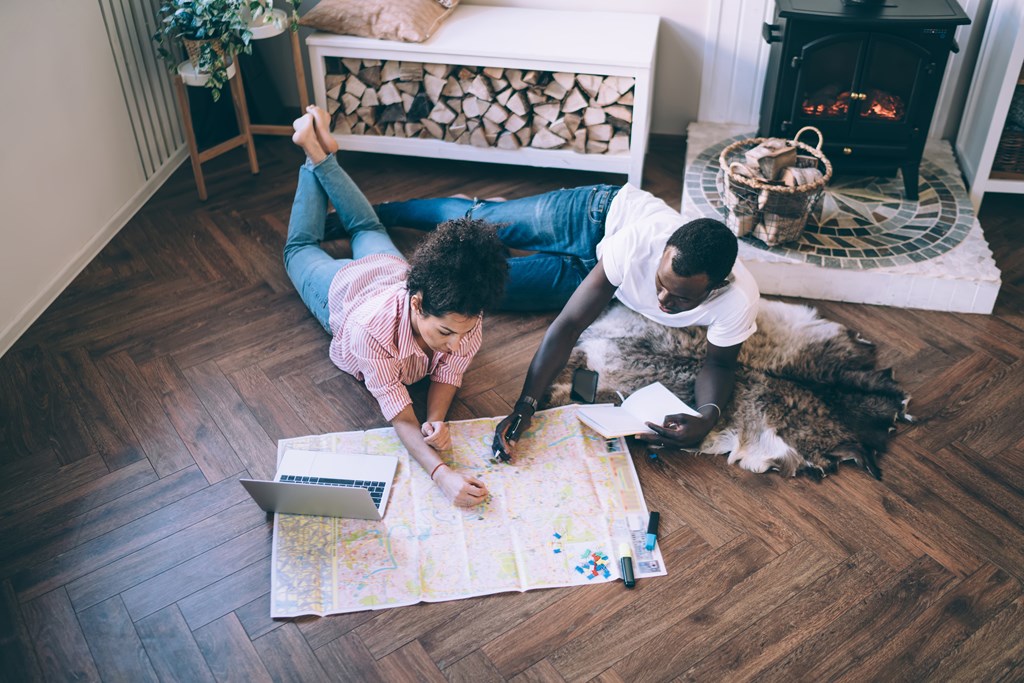 2. Plan your route, including stops
If you have all the time and money in the world, there's nothing wrong with winging it. But if you have to get from point A to point B by a certain time (no one likes arriving at a campsite after dark) and on a certain budget, it pays to plan ahead. Determine which route you're going to take, download the directions, in case you don't have cell phone service, and schedule your stops. Knowing your fuel and bathroom breaks in advance is like bringing a shopping list to the grocery store; it saves you time and money.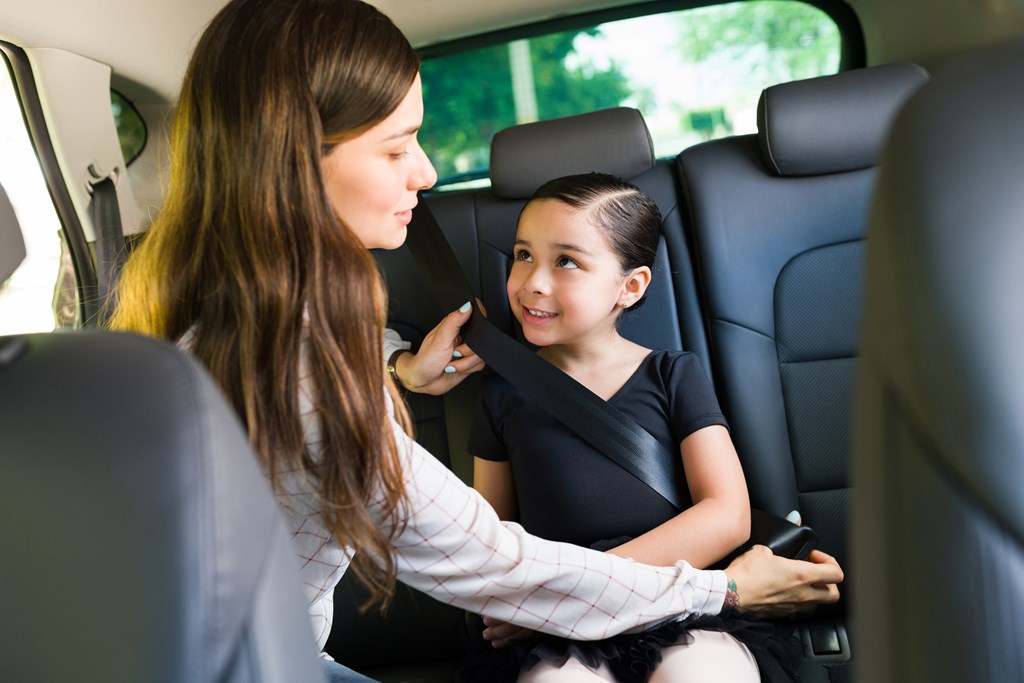 3. Make sure the seatbelt sign is always on
In planes, it's OK to get up and move about the cabin at cruising altitude. But in vehicles, you're going to want to be buckled in regardless of how fast you're going. Make sure everyone in the vehicle knows wearing seatbelts isn't optional. If kids complain about them not being comfortable, consider investing in padded seatbelt covers that prevent chafing. This best-selling seatbelt cover from Amazon even doubles as a travel pillow.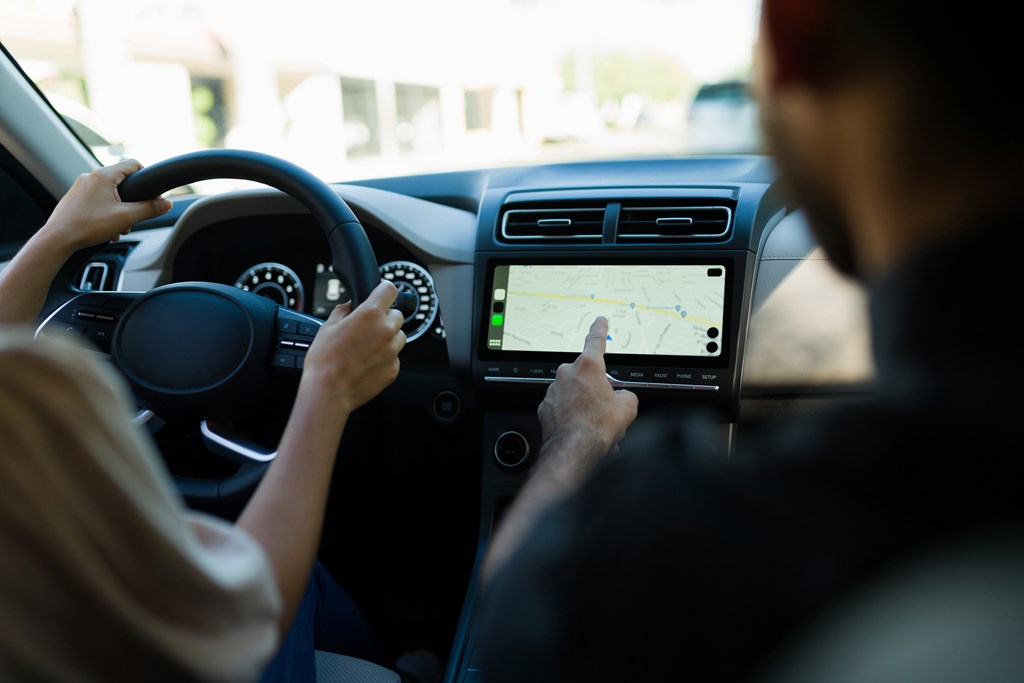 4. Establish roles and responsibilities in advance
The driver's job is not to play DJ or backseat referee. They're there to get you to your destination, safely. If you have a car full of people, divvy up duties like navigating, picking your playlist, researching places to eat, washing the windshield, etc. Unless everyone is OK with being responsible for the same tasks the entire trip, take turns. If you're going to share driving duties, make sure every driver, especially teens, are on the same page about not texting while driving or driving while tired.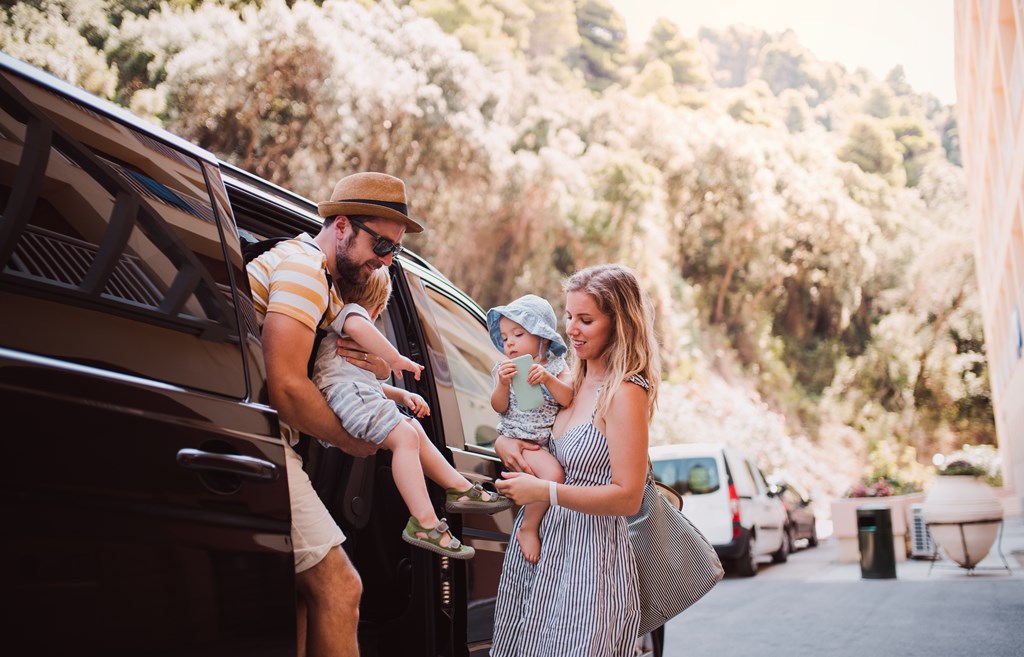 5. Make every stop a bathroom break
Even if the kids insist they don't have to go, make sure they at least try to go to the bathroom whenever you stop. Otherwise, there's a good chance they'll be asking you to pull over 15 minutes later because they suddenly have to pee. Get in the habit of using the toilet first – before picking out snacks or stretching the legs – so it becomes a priority. And don't forget to encourage your pets to relieve themselves, too!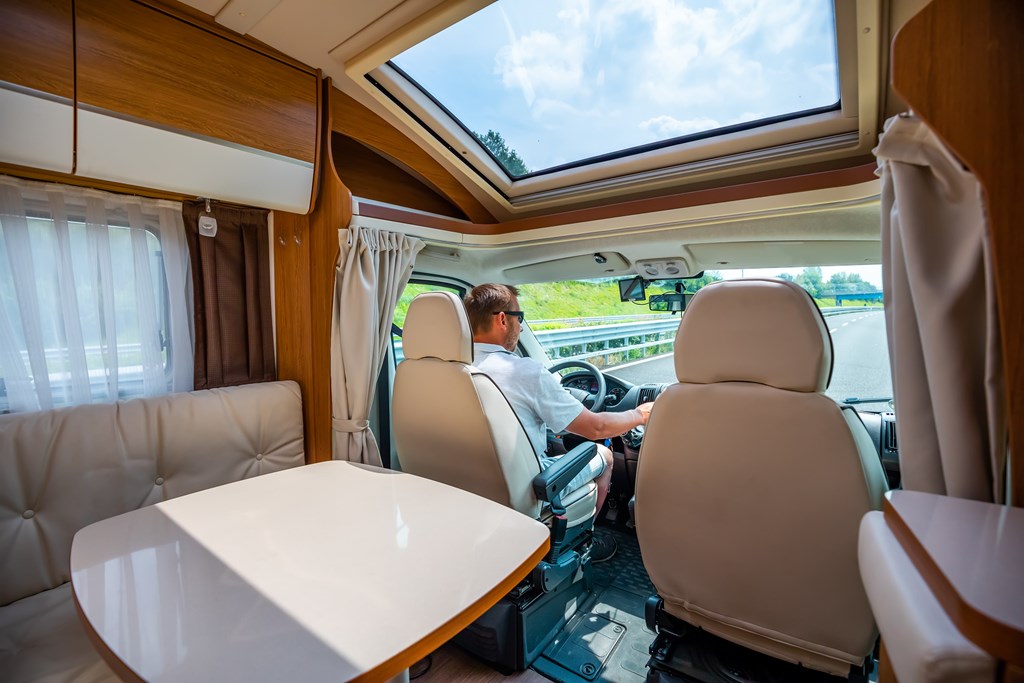 6. Consider the 3/3/3 rule
To prevent driver fatigue and get the most out of a destination, many full-time RVers swear by the 3/3/3 rule. Basically, it means you don't drive more than 300 miles per day, you always arrive at your destination by 3 p.m. and you stay for at least three days. It doesn't work for everyone, especially the part about staying for at least three days, but it's worth trying if you find yourself getting easily burnt out or exhausted.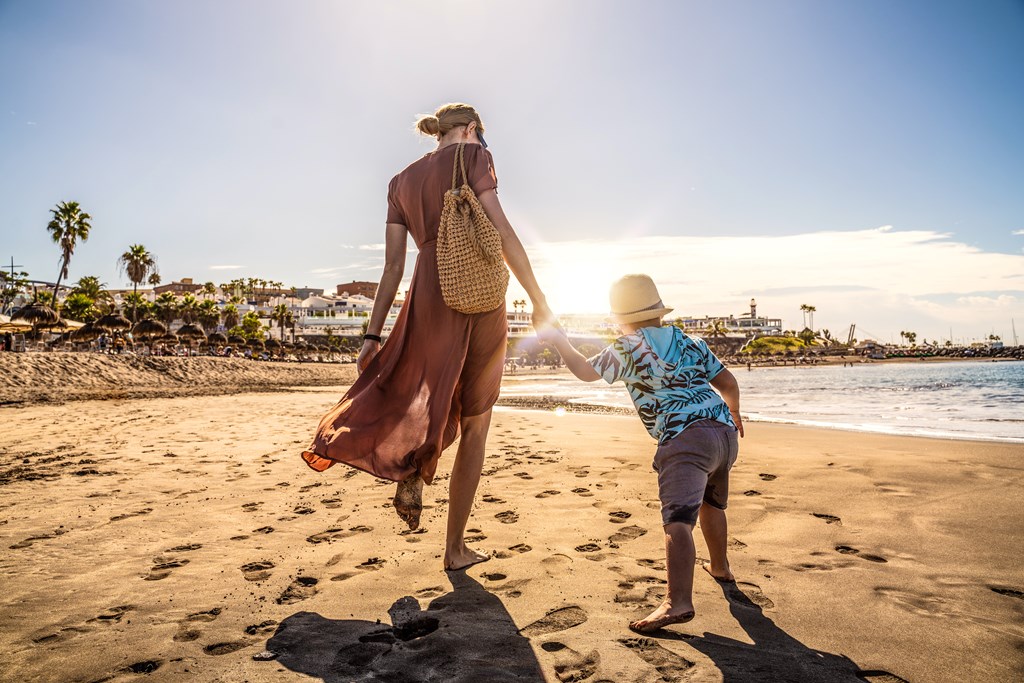 7. Be flexible
Even if you know every gas station you're planning to stop at, and for how long, expect the unexpected. Factor in additional time for things like construction, traffic, roadside attractions (especially if you're driving through South Dakota) and emergency stops. You may also find that it's better to be flexible with rules for the kids, too. If they're normally not allowed to eat junk food, but you're limited to gas station fare, try not to stress too much if they overindulge. Or if they're normally only allowed 60 minutes/day on their iPad, keep in mind that most days they're not trapped in a car, so it may make sense to give them a little more time on technology.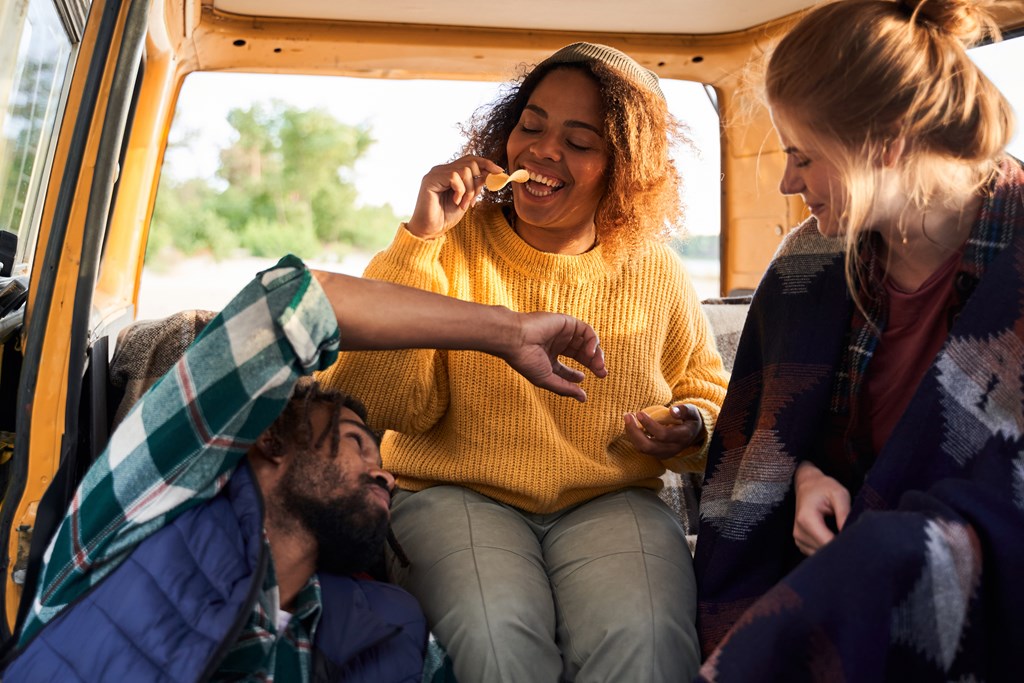 8. Pack snacks, and set parameters for picking restaurants
Being trapped in a car with a hangry person is just as bad as being trapped in a tent with a mosquito. To avoid low blood sugar-induced episodes, pack plenty of snacks and a cooler stocked with beverages. Not only is gas station food more expensive than grocery store food, but it's also usually less nutritious. For meals you don't pack yourself, consider setting parameters for picking restaurants. Maybe you'll all agree not to eat at an establishment you have in your hometown, or you'll agree not to drive more than 15 minutes out of your way.
---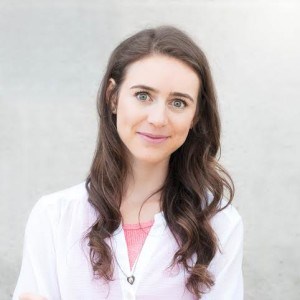 Katie Jackson is a writer and media specialist based in Montana's Big Sky Country. Living and working everywhere from New York to Nicaragua, Katie is no stranger to adventure. When she's not traveling the world (or writing about it!) she's busy chasing after a Leonberger named Zeus. Follow Katie's travels on Instagram @katietalkstravel.

---
Kampgrounds of America, Inc is a participant in the Amazon Services LLC Associates Program, and affiliate advertising program. Some links may be affiliate links and Kampgrounds of America, Inc may get paid if you buy something or take an action after clicking one of these links.
Prices are accurate at time of publishing. Note that they are subject to change at the discretion of Amazon or their marketplace sellers.