One of the first things you learn in math class is that the shortest route between two points is always a straight line. One of the first things you learn in real life is that the most direct route isn't always the most interesting. That's where byways come in. And America has plenty. In fact, the U.S. Secretary of Transportation designated 150 roads which it says are "gateways to adventures where no two experiences are the same" as America's Byways®. If you don't have time to drive all of them, here are 9 that are definitely worth the detour.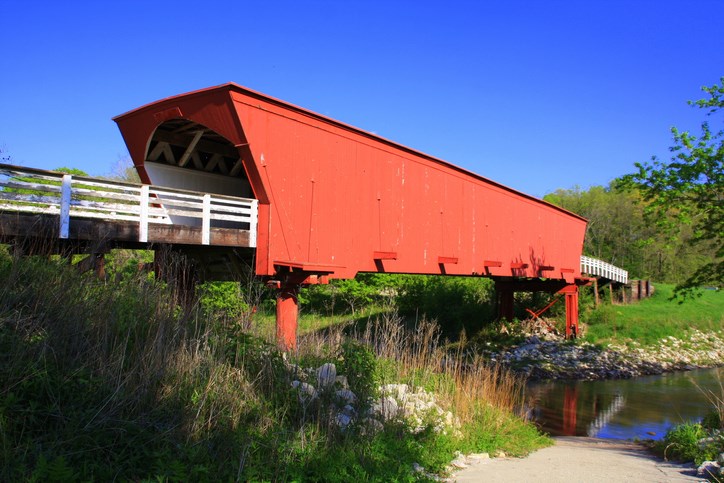 1. Covered Bridges Scenic Byway, Iowa
This 82-mile stretch of paved and gravel road is the setting for the novel turned Clint Eastwood movie (and musical), The Bridges of Madison County. It begins in Winterset where you can pick up a map at the Welcome Center. When your Instagram gets its fill of covered bridges, pull into one of the wineries, breweries or even a cidery along the way. Other points of interest along the Covered Bridges Scenic Byway include a bison ranch, a pumpkin patch, John Wayne's birthplace and the Iowa Quilt Museum.
Nearby KOA:
Des Moines West KOA Holiday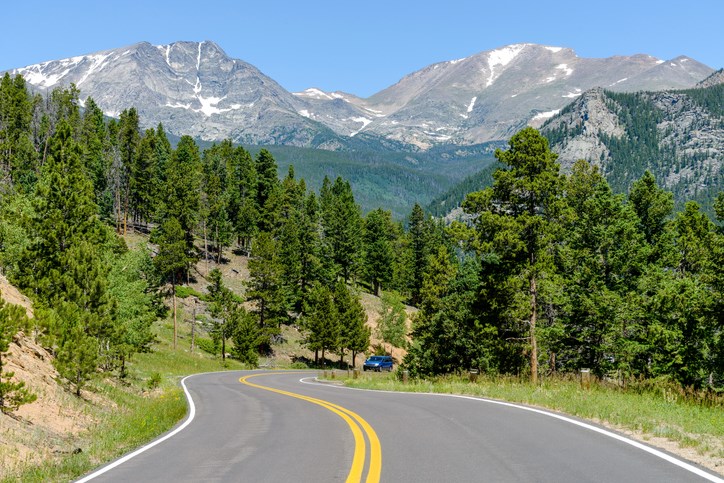 2. Peak to Peak Scenic Byway, Colorado
The Centennial State has lots of scenic drives, but its first scenic byway (established in 1918), the 55-mile Peak to Peak Scenic Byway running from Estes Park to Blackhawk is hard to top. It's adjacent to Rocky Mountain National Park, so there is plenty to do in the outdoor recreation and wildlife watching departments. There are also many historic gold mines along the way and even a few ghost towns to explore.
Nearby KOA:
Estes Park KOA Holiday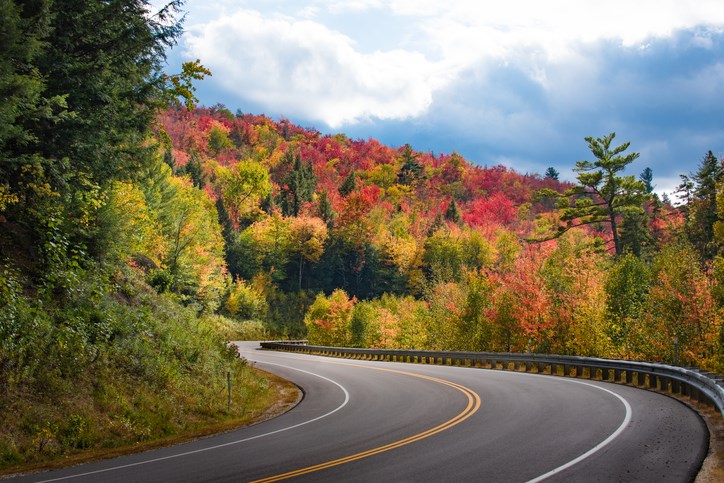 3. The Kancamagus Highway, New Hampshire
Locals call this 34.5-mile stretch of highway "The Kanc" but that doesn't mean they take it for granted. It's the first place they (and millions of tourists) go to see the vibrant fall colors or to access hiking trails in New Hampshire's White Mountains. Highlights of the Kancamagus Highway, which begins in Lincoln and ends in Conway, include the hairpin turns leading up to Kancamagus Pass, quaint mountain towns and nearby attractions like Conway Scenic Railroad and Alpine Adventures which offers everything from ziplining to off-road safari tours.
Nearby KOA:
Lincoln / Woodstock KOA Holiday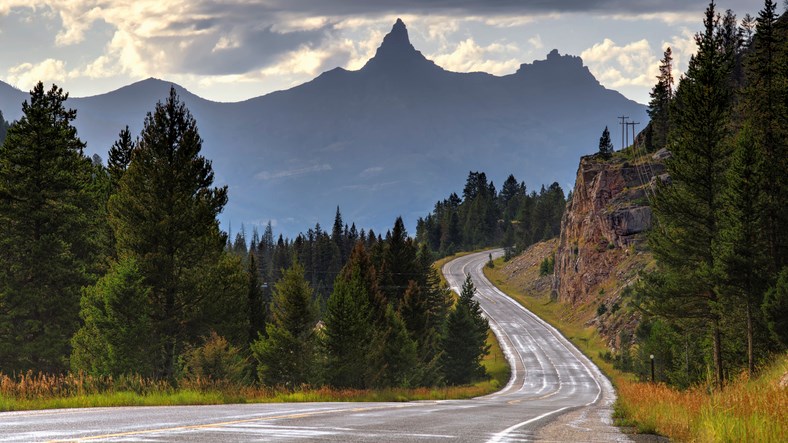 4. Chief Joseph Scenic Byway, Wyoming
Also known as Wyoming 296, Chief Joseph Scenic Byway consists of 47 paved miles between Cody and the Beartooth Highway. It's the perfect add-on to a Yellowstone National Park visit and offers much of the same wildlife viewing opportunities. Highlights along the byway include Wyoming's highest bridge – the single-span Sunlight Creek Bridge – and the interpretive signs along the way detailing the journey of the Nez Perce as they fled the U.S. Cavalry in 1877.
Nearby KOA:
Cody KOA Holiday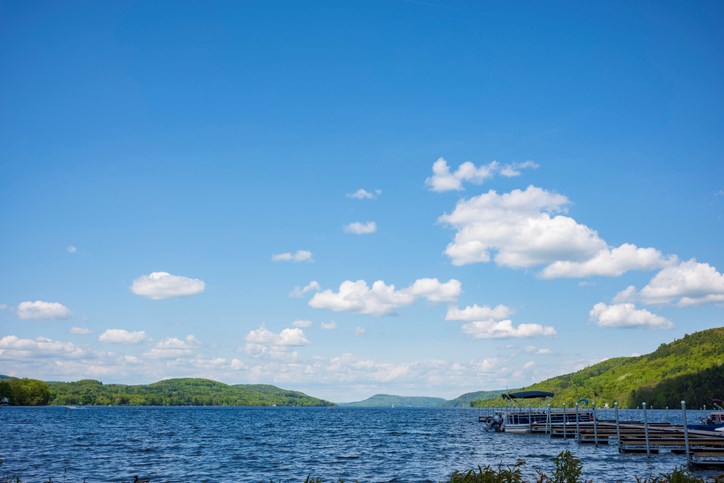 5. Route 20 Scenic Byway, New York
This 108-mile byway cutting through Central New York is part of America's longest highway which runs 3,300 miles from Massachusetts to Oregon. It's a slower and more scenic alternative to the New York State Thruway (a toll road). Take a further detour and visit wineries in the nearby Finger Lakes Region or go spelunking at Howe Caverns. The Route 20 Scenic Byway begins in Lafayette about 10 miles south of Syracuse and ends in Duanesburg about 30 miles west of Albany.
Nearby KOAs:
Cooperstown KOA Journey
Herkimer Diamond KOA Resort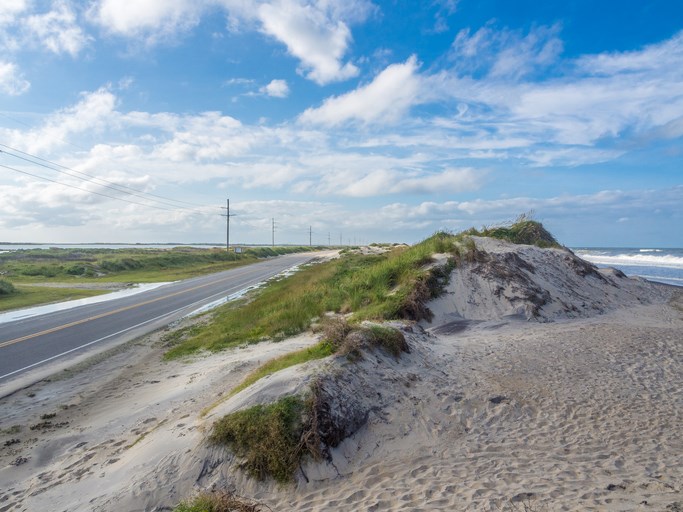 6. Outer Banks Scenic Byway, North Carolina
This 138-mile byway includes 25 miles traveled by ferry. There are two ferries crossings and more than 20 charming coastal villages along the route which begins at Whalebone Junction near Nags Head and ends near Beaufort. The entire trip along the Outer Banks Scenic Byway takes around 6 hours, but if you stop to check out the museums and lighthouses (there are four) or visit Pea Island National Wildlife Refuge, allow for at least 8 hours.
Nearby KOA:
Cape Hatteras / Outer Banks KOA Resort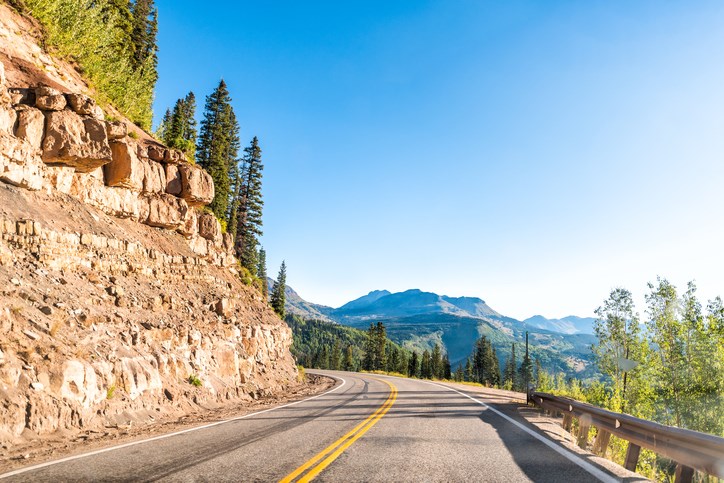 7. U.S. Route 550, New Mexico and Colorado
This 300-mile scenic byway runs from Bernalillo, New Mexico to Montrose, Colorado. The most famous, or infamous, section is the 25-mile section known as The Million Dollar Highway, part of the San Juan Skyway Scenic Byway. Climbing up (and descending down) three different mountain passes, it's one of the country's most dangerous roads. However, it's also one of the most scenic and boasts plenty of million-dollar, if not billion-dollar views.
Nearby KOA:
Albuquerque North / Bernalillo KOA Journey
Durango North / Riverside KOA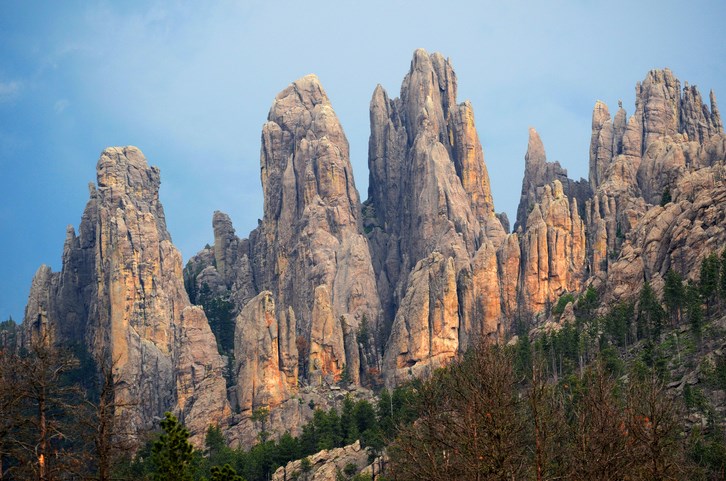 8. Peter Norbeck National Scenic Byway, South Dakota
Named for the ninth governor of South Dakota, this 70-mile byway is actually a figure-eight loop in the Black Hills. With hairpin turns, rock tunnels, diverse wildlife, wooden bridges and incredible views, Peter Norbeck National Scenic Byway checks all of the scenic byway boxes. According to Travel South Dakota, Keystone (near Mount Rushmore) is a good starting point and stopping at Sylvan Lake – Custer State Park's crown jewel – is a must.
Nearby KOA:
Custer / Mount Rushmore / Black Hills KOA Holiday
Mount Rushmore KOA Resort at Palmer Gulch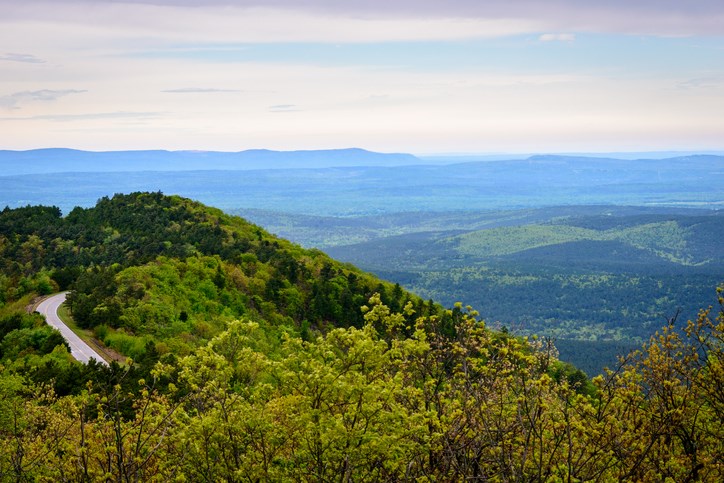 9. Talimena National Scenic Byway, Arkansas and Oklahoma
This 50-mile byway begins in Mena, Arkansas and ends in Talihina, Oklahoma. The region was previously home to the prehistoric Caddoan people and later, the Choctaw Nation. The Talimena National Scenic Byway climbs up Arkansas's second-highest peak, Rich Mountain (elevation 2,681 feet) and cuts through Queen Wilhelmina State Park where visitors can join ranger-led tours to learn about the flora and fauna of the surrounding Ouachita National Forest.
Nearby KOA:
Hot Springs National Park KOA
---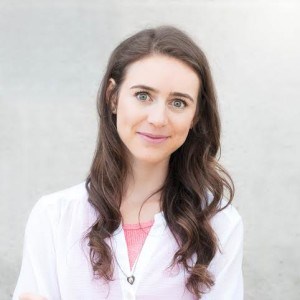 Katie Jackson is a writer and media specialist based in Montana's Big Sky Country. Living and working everywhere from New York to Nicaragua, Katie is no stranger to adventure. When she's not traveling the world (or writing about it!) she's busy chasing after a Leonberger named Zeus. Follow Katie's travels on Instagram @katietalkstravel.

---