A stunning part of West Virginia that was previously only known to some now has a bright spotlight shining on it, finally giving it the attention it deserves. Thanks to the most recent COVID-19 relief bill, a new national park was born. Tucked away in southeastern West Virginia stands what is now called New River Gorge National Park.
The 63rd national park and preserve came into existence at a time when people's attention was focused on the stimulus checks and small business bailouts. Senators Joe Manchin (D-WV) and Shelly Moore Capito (R-WV) snuck a provision into the most recent COVID relief package that would give New River Gorge its new status, and it worked. Now the U.S. has a new national park that offers some great new and exciting adventures for travelers to enjoy.
Since 1978, when it was designated as a national river, this area of the country has been recognized as one of the top rock-climbing and paddling destinations in the country. Now that it has elevated its status to a national park, the 73,000 acres of land will get even more credibility, and more visitors flooding through its gates. And West Virginia could not be more excited about the bump this will give them in tourism, especially with the major drop in tourism over the last year. According to Capito, the new park "is projected to raise visitorship to the area by approximately 20% and will boost economic growth in an area that's ready for growth."
Things to Do in New River Gorge National Park
There is no denying that New River Gorge National Park has a great deal to offer, and unique things are included in that. For one, it is home to one of the oldest rivers in the world. Also, it is one of just six preserve/national park combinations, making it appealing to a wide variety of people. Whether you're into rock climbing, rafting, hiking, or just enjoy being in the outdoors just for the sake of soaking up what nature has to offer, you're going to love this place.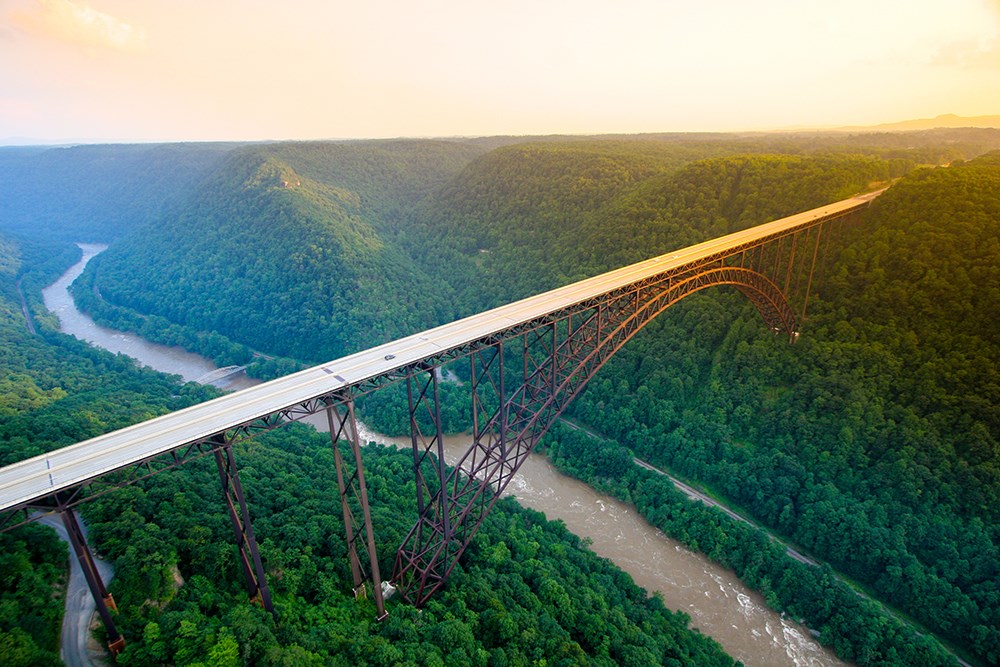 Here are the top things to do in New River Gorge National Park.
Whitewater rafting
The park's 53 miles of river provides the perfect playground for those who are into the adrenaline-pumping activities of whitewater rafting and kayaking. Just be prepared to hit some Class IV and Class V rapids that will send you flying.
Rock climbing
If clambering up rocks to get to the top is your cup of tea, you'll love New River Gorge National Park. This park has over 1,500 hard sandstone trails that provide climbs ranging from 30 feet to 120 feet. If you don't speak the rock climbing lingo, we'll let you know that those climbs are only for the experienced. There are ratings based on the Yosemite Decimal System given to climbs which range from class 1 (hiking) to class 5 (technical rock climbing). For climbing itself, 5.0-5.7 is considered easy and anything above 5.13 should only be attempted by the very small population of people that are essentially climbing rock stars.
When it comes to New River Gorge, the ratings of the climbs here are between 5.10-5.12, which means these climbs are not easy. If you are new to climbing, this is not the place for you to test out your skills. But if you're well-versed in the art of climbing, it is well worth a trip out here to experience climbs unlike anywhere else.
Hiking
A lot of history exists in this part of the country, and much of that history is based on the coal mining industry that was once booming here. Today, what's left are remnants of the good 'ol mining days and ghost towns. The hikes throughout the national park will take you on a journey through this area's past where you'll see coal towns, coal machinery, lots of warning signs for miners, and much more.
Aside from the mining past, while on a hike you can spot some waterfalls and America's longest arch bridge. The 3,000-foot bridge sits 900 feet above the river and it definitely worth a visit and some photos.
There is also a lot of wildlife in this area of the Appalachian mountains that provides some exciting viewing.
SUPing and swimming
Head to Summersville Lake where you can rent some stand-up paddleboards or enjoy swimming in the water.
Mountain biking
The section of the park called Arrowhead offers nearly 13 miles of mountain biking trails proudly built by Boy Scouts. More than 1,000 Boy Scouts came together to map the area and designate the ideal areas for biking around.
Fishing and hunting
If a day out on the river with your fishing pole in hand sounds like your dream day, then you'll love fishing at New Gorge National Park where you can catch smallmouth and rock bass as well as some other fish that swim through this area at different times of the year.
As for hunting, there will be over 65,000 acres designated as a national preserve to allow for backcountry hunting.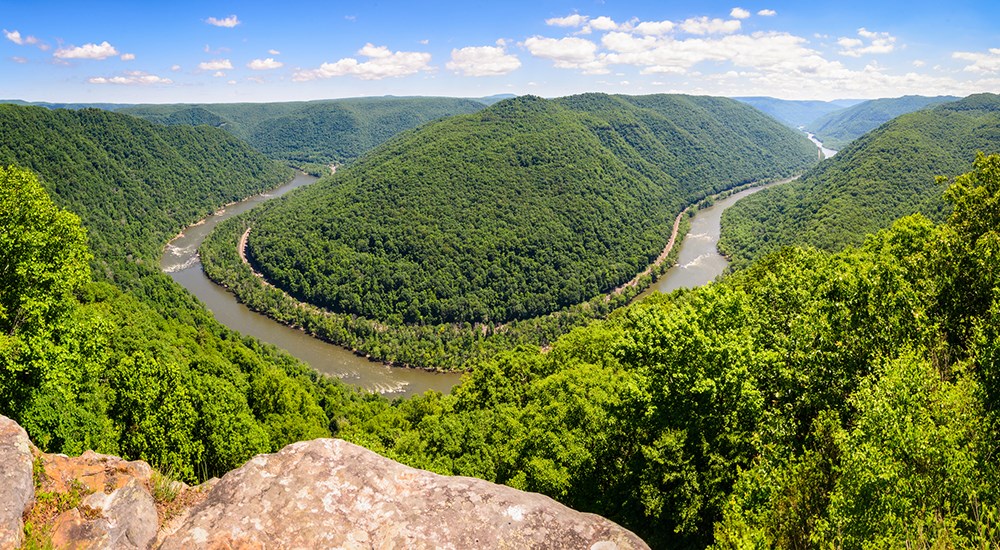 The national park will be 7,021 acres in the center of the gorge where a visitor center and trailheads already exist, and the other 65,000-plus acres will remain a national preserve for backcountry hunters to enjoy. The bill that passed allows the park to buy 100 acres from private landowners that will be used for parking for the more popular trails. In addition to that, the park has the opportunity to bid on 4,000 acres of additional nearby land.
Since much of the park was already establish prior to its new title of "national park," not much federal money will be needed to get it where it needs to be.
It's exciting to see an area of the country that once relied heavily on coal mining to stay afloat embrace the change of the mining activity and pivot into an industry that allows for outdoor activities. The decline in mining has brought about a new concept of tourism in West Virginia that had never been a huge draw for travelers. Thanks to the new status, West Virginia has its first real national park that provides a reason for travelers from all over the world to visit.
Whether you want to challenge yourself on some of the toughest rock climbs in the country, or simply learn about the history of the area with some hiking, there is something for everyone at New River Gorge National Park.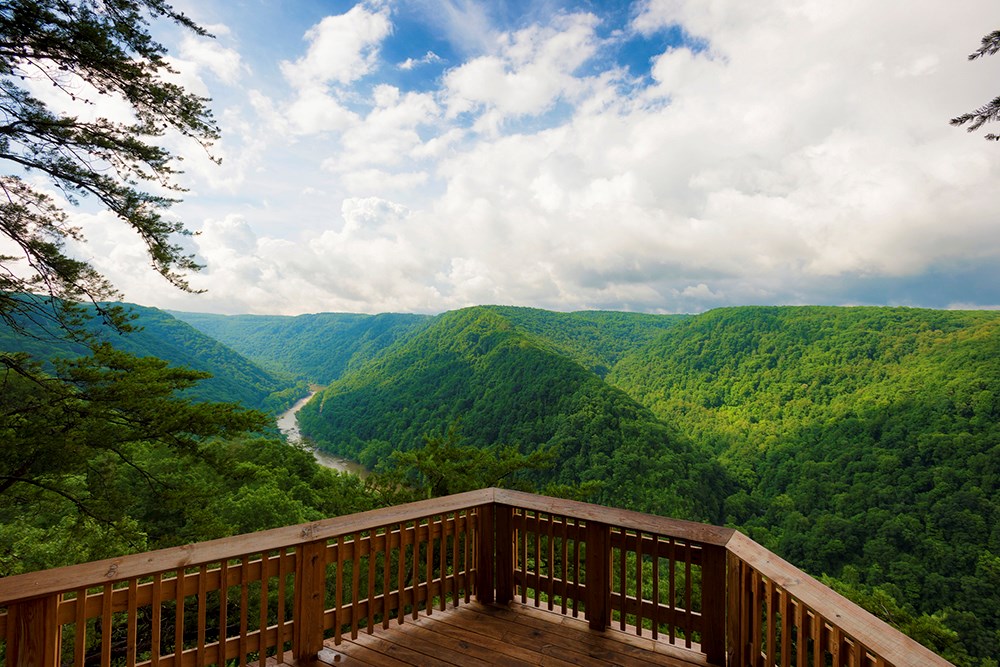 And when it comes to camping, you know KOA has your back. The best places to camp near the national park are:
Flatwoods KOA Journey
Wytheville KOA Holiday
Fancy Gap / Blue Ridge Parkway KOA Journey
Natural Bridge / Lexington KOA Holiday
Lynchburg / Blue Ridge Parkway KOA
There are a number of different ways you can enjoy your stay at KOA. Depending on the campground, you can stay in an RV, tent site, stay in a Camping Cabin, or enjoy some unique lodging experiences such as a tree, a train, a safari tent, and more.
And when you join KOA Rewards, you get 10% off daily registration rates year-round. In addition to that, you'll also get:
Rewards points that add up and can be used for future stays
A free night of camping during KOA Rewards Weekend
Exclusive offers and special discounts from KOA partners
The opportunity to become a VIP which opens the door to new rewards and benefits
For just $33 a year, you unlock benefits that will change your camping experience and make you enjoy your time in nature even more. To learn more, click here.
---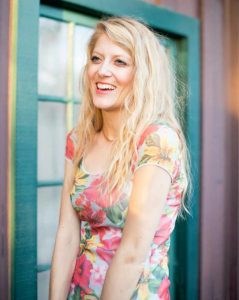 Leslie, a.k.a. Copy Girl, is a copywriter who gets butterflies from telling stories through words.
Her voice comes from a place filled with passion, dreams, and lots of sugar. "Cake over steak" is her go-to motto.
With over 10 years of experience in crafting words, and years of embarking on travels that have taken this Montana girl to some incredible places, Leslie love the adventures of both body and mind her writing takes her on.
Everywhere she goes, she takes this advice with her:
"Hold on to your divine blush, your innate rosy magic, or end up brown." – Tom Robbins, Jitterbug Perfume
To see what Leslie's up to in the writing world, visit her website here.
---