In a perfect world, you'd never have to arrive at a new campground before sunset. But life happens. Even in the summer – when it stays light until late – it's easy to find yourself pulling into your campsite after dark. We've all been there. We've also all had neighbors who've kept us up at night with their headlights or their loud voices trying to carry over the sound of the diesel truck they're trying to back in. Fortunately, there are steps we can take to ensure we get in safely and we don't wake up anyone in the process. Here are seven tips for setting up camp in the dark, courtesy of your fellow campers.
1. Do the bare minimum
Kelly Beasley, co-founder of CampAddict.com, is never an overachiever when she arrives at her campsite after dark. She recommends only doing what is absolutely necessary – i.e. setting up your tent and walking the dog – for the night. The rest – i.e. putting out your chairs, grill, awning, etc. – can be taken care of in the morning when you have light and it's more appropriate to be making noise. It's not called being lazy. It's called camping etiquette.
2. Install motion detection flood lights
Beasley is also a fan of portable motion detection flood lights. "Get some Velcro Command strips and stick them around the outside of your RV and on the back of the floodlights," she recommends. "When you need them, attach the lights to the RV so you can see what is around you when you're backing into a dark area." She finds this particularly helpful when she's parking by herself.
3. Pack with a plan
It seems counterintuitive, but Chris Emery, the editor of OutdoorSoCal.com, packs the things he'll need first, last. He wants to know that what he needs upon arrival will be on top of the pile so he doesn't have to waste time or light looking for it. He also recommends making sure your sources of light are easily accessible. "We live in San Diego and camp in the desert quite a bit," says Emery. "Having good lighting has saved us from being stuck by cactuses and other sharp desert plants many times."
4. Get a headlamp
Grant Sinclair may be able to brag about having camped in all 48 contiguous states. But the creator of the blog, Our Wander-Filled Life, still calls setting up in the dark "a struggle." To make things easier, he highly recommends investing in a good headlamp. "Being able to have both hands free while you're working makes it a lot easier," says Sinclair who camps with his wife, Bonnie. "Plus, it frees up your partner from having to hold a flashlight.
5. Know who is doing what
"When we arrive late at a campsite, we're likely tired, hungry and a bit grouchy," says travel blogger Eric Yu who has been camping full time with his partner for nearly three years. "There just isn't time to talk and discuss what we need to do to properly set up camp. By the time the engine is off, it's most efficient if everyone just starts doing their assigned jobs to make setting up camp as quick and pain-free as possible."
6. Keep the kids in the car
Sharee Collier, owner ofLiveCampWork.com, hates arriving to a new campsite after dark but she knows sometimes it's unavoidable. "When it does happen, we use extra precaution with the kids and have them stay buckled into their seats to prevent any unnecessary accidents or chaos while we're backing in." In the morning, when you're setting up the rest of camp, assign them age-appropriate camping chores.
7. Use red light instead of white
There's a reason the military uses red light at night. It doesn't ruin your night vision the way white light does. "My flashlights have red lights so I can see everything I need to but I also preserve my night vision," says Becky Moore, founder of Global Grasshopper. Another bonus of using red light? It doesn't attract bugs. In fact, they can't even see it.
---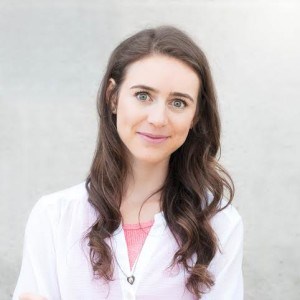 Katie Jackson is a writer and media specialist based in Montana's Big Sky Country. Living and working everywhere from New York to Nicaragua, Katie is no stranger to adventure. When she's not traveling the world (or writing about it!) she's busy chasing after a Leonberger named Zeus. Follow Katie's travels on Instagram @katietalkstravel.

---