Amanda Perkins is proud of her little side hustle called "Callie." Last year, Callie, a Forest River Salem Cruise Lite trailer, netted her $4,000. This summer, the founder of Life Has Its Perks, expects to make even more pocket money. After all, more Americans than ever are camping, and RVing is at an all time high according to KOA's latest North American Camping Report. Not only is this good news for RV manufacturers, but it's also great news for anyone looking to enter the RV rental market. Of course, Perkins will be the first to admit that renting out your RV isn't all rainbows and unicorns! Still, she joins thousands of other RV owners in thinking it's well worth it.  That said, if you're still on the fence about renting out your RV, here are some pro's and con's to consider. 
Want to Know More About Renting Our Your RV? Here are the Pros and Cons
Pros to Renting Out Your RV
1. Money, money, money!
According to the latest demographic report from the RV Industry Association, most RV owners only use their rigs 20 days per year. That means most RVs are collecting dust, and depreciating in value, for almost 95% of the year! It sounds depressing, but instead of looking at it as a loss, think of it as an opportunity to make money. According to RVShare, rates range from $100 per night for an older Class C motorhome to $450 per night for a newer Class A motorhome. If you rent out your RV during holidays, or the height of summer, you can expect to make even more money. 
While you'll definitely incur expenses while renting out your RV (think maintenance, listing fees, supplies), you should still net a solid profit. In fact, some RV rental sites report users making as much as $50,000 per year! (Note: you will have to report this as rental income on your taxes, so definitely keep that in mind.) 
2. You get to share your love of RVing
Very few things in life are as pure as the joy that comes with sharing the things you're passionate about with others. If one of those activities is RVing, you'll probably enjoy knowing that others are making memories in your beloved home on wheels. And if you're the kind of person who likes meeting new people, renting out your RV is a great way to get to know interesting people from all over, including abroad. Many international tourists come to the U.S. looking to do road trips and visit our amazing national parks. 
3. It frees up storage 
If you're tired of paying for storage for your RV, renting it out is a great way to save money, and make money, at the same time. Even if you don't pay for storage, it can be nice to know your RV isn't just sitting idle somewhere. Perkins says she simply loves getting theirs out of their driveway. It's one less thing to hit! 
Con's to Renting Out Your RV
1. Renters could damage your RV
While RV rental platform RVezy reports that less than 1% of bookings made on its site result in claims, every time you rent out your RV it's vulnerable. In a perfect world, renters would treat your RV as well as you do, but that's not always the case. Still, it's rare that an RV is completely totaled by a renter. According to RVezy, most claims are for minor damage done to awnings, side panels, windshields and interior floors. If you have a comprehensive insurance plan or you're using a website that includes coverage, you may not even have to pay for these repairs. 
2. It's an investment of your time
You're not physically using your RV, but renting it out often means making a commitment to being reachable for the duration of the rental period. Even if your rental comes with 24/7 roadside assistance, you'll probably still be the first person renters call when something goes wrong OR they forgot something as simple as how to turn on the pilot light. Then you also have the time it takes to clean, stage and inspect your RV. Sure, you can hire someone to do this for you, but it will eat into your profits and managing them will also take up some of your time. 
3. FOMO
Obviously if someone is enjoying your RV at the lake on Labor Day Weekend, it means you're not enjoying your RV at the lake on Labor Day Weekend. If you rent out your RV, it's also definitely harder to take impromptu trips. The good news, however, is that you're in charge of your RV's calendar. Before listing Callie as "available," Perkins likes to sit down with her family and block out all of the dates they think they'll want to spend with her. Of course, if things change and they decide to free up any blocked dates they can easily do so (Perkins uses Outdoorsy as her rental platform). Similarly, if they decide they want to use Callie at the last minute, and she's still available, they can simply unlist her for those dates. 
---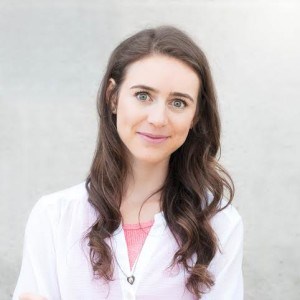 Katie Jackson is a writer and media specialist based in Montana's Big Sky Country. Living and working everywhere from New York to Nicaragua, Katie is no stranger to adventure. When she's not traveling the world (or writing about it!) she's busy chasing after a Leonberger named Zeus. Follow Katie's travels on Instagram @katietalkstravel.