How to Plan a Fall Glamping Trip
The cooler temperatures and beautiful autumn colors make it the perfect time to embark on a fall glamping trip with your friends and family. From waking up with the crisp, frosty morning air to relaxing by a roaring campfire before bed, fall glamping is the best way to spend time comfortably with loved ones in the great outdoors.
Make the most of glamping in the fall by planning what you will bring to make your trip the ultimate glamping experience.
What Is Glamping?
Glamping is the amalgamation of "glamorous" and "camping." It is an excellent way to experience the joys of nature while having a little extra comfort thrown in. Campers who go glamping often stay in cabins, yurts, glamping tents or other lodgings with beds and other amenities.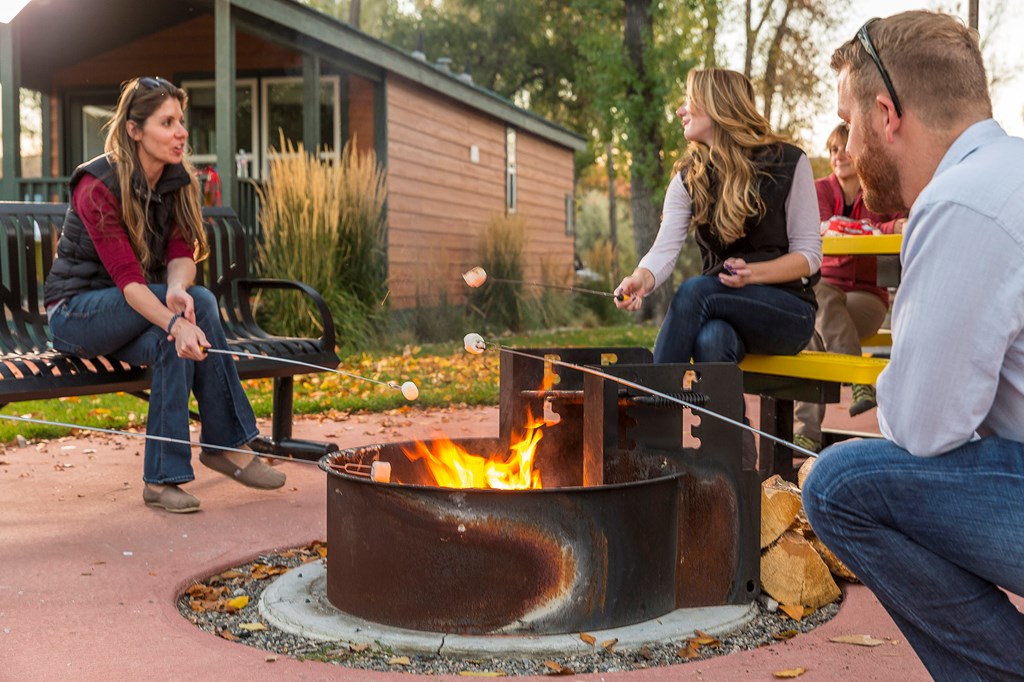 Where to Stay
If you want to experience glamping, consider staying at Kampgrounds of America. There are many KOA Campgrounds around the United States and Canada, so you can find a destination you will enjoy with the right amenities for fall glamping. Choose a campground with plenty of activities you can do in cooler weather, like hiking, biking or playing on playgrounds. If you select a campground near a national park, downtown area or historic site, you could spend time exploring those areas on days you want to leave the campground for a while.
Many KOA Campgrounds have Camping and Deluxe Cabins, and these lodging options are ideal for glamping. KOA Deluxe Cabins provide the most luxurious experience, with some locations featuring private baths, partial or full kitchens, bedrooms, electricity and cable TV. For a more economical glamping option, you might consider a Camping Cabin. At most campgrounds, these cabins feature bunk and full beds, electricity and a nearby shared bathhouse. Whichever cabin you choose, you can enjoy an outdoor seating area and fire ring to relax around.
How to Create the Ultimate Glamping Experience
Fall glamping is all about bringing the comforts of home to your campsite. When you want to make glamping the best, you can plan different ways to elevate your trip. Here are some approaches you can take for the ultimate glamping experience.
1. Add Touches of Home
You can bring bedding, pillows and blankets to make where you are staying cozier and feel more like home. You do not have to spend the night in a sleeping bag when glamping. Instead, bring your sheets and extra bedding from home to make your bed more comfortable.
Pillows and blankets also help add homey touches. You could place them on the furniture in your cabin's living room to make the space more comfortable. If your cabin has a porch swing, pillows and a throw blanket can make it the perfect spot for relaxing while drinking your tea or coffee.
2. Create an Ambiance
Whether you want to have a romantic evening or create a relaxing atmosphere, you can set up string lights or bring some candles to establish a magical ambiance. Setting up lights and candles is a perfect way to make glamping more special. You could even use faux candles if having open flames worries you.
3. Make a Comfortable Living Space
If you want to spend as much time outside as possible, you could create a comfortable living space right outside your lodging. Bring a hammock, lawn chairs, folding tables and even inflatable furniture to make a lounge space you can kick back in.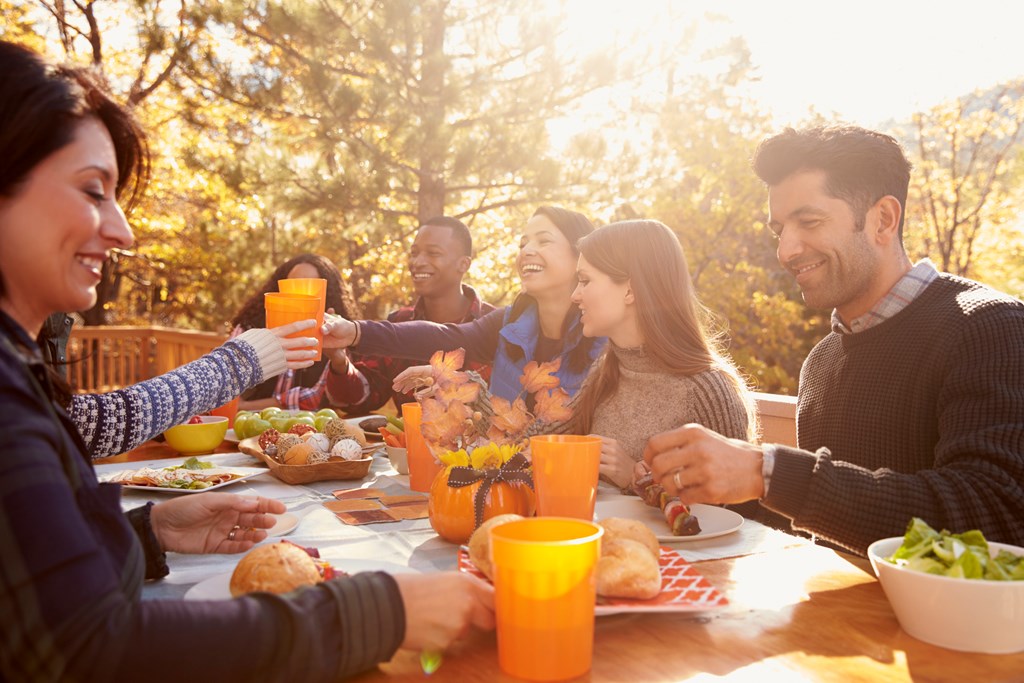 4. Cook Gourmet Meals
While hot dogs, burgers and chips are a staple of camping, you might want to elevate your meals when you go glamping. You can cook more gourmet meals like fish, artisanal salads and more to feel like you are eating food from a restaurant.
Since a lot of the typical camping gear is not required for glamping, you will have more room to pack a large cooler with the food you want to cook. If you enjoy having an alcoholic beverage or two, you could also bring some wine, beer or mixed drinks to sip on while eating your delicious, gourmet meals.
5. Bring Entertainment
Whether you prefer wine and a book or card games, bringing fun things to keep you entertained will help you have the ultimate glamping experience. Ensure you have enough to do on the campground when you feel like lounging in your cabin. Pack several games, electronics, glow sticks, puzzles and other activities to keep yourself occupied.
If you have the technology, you could even set up an outdoor movie theater at your cabin with a projector and white sheet.
Things to Pack
Make your fall glamping getaway the best by packing everything you need for a comfortable and relaxing trip. While you can bring different items to make your cabin feel like home, there are other things you can pack to ensure you have an unforgettable fall glamping trip. More things to consider packing while planning your trip include:
Toiletries
You are never too far from a bathhouse or bathroom with nice showers when glamping. Bring your toiletries and plush towels to enjoy hot showers during your trip. Some toiletries you could bring are:
Shower shoes
Soap
Shampoo and conditioner
Cosmetics
Hairdryer
Robe
Decorations
To make your cabin or glamping tent even cozier, you can bring decorations to make your lodging feel more like home. Fun fall-themed decorations can make the camping experience even more exciting for the family.
Bring different-sized pumpkins and colorful leaves from a craft store or around your campsite to add a pop of color to your porch and lodging. You could also decorate your tables with an inexpensive burlap table runner or fall-themed table cloth. The decoration options are endless when you want to elevate your glamping experience.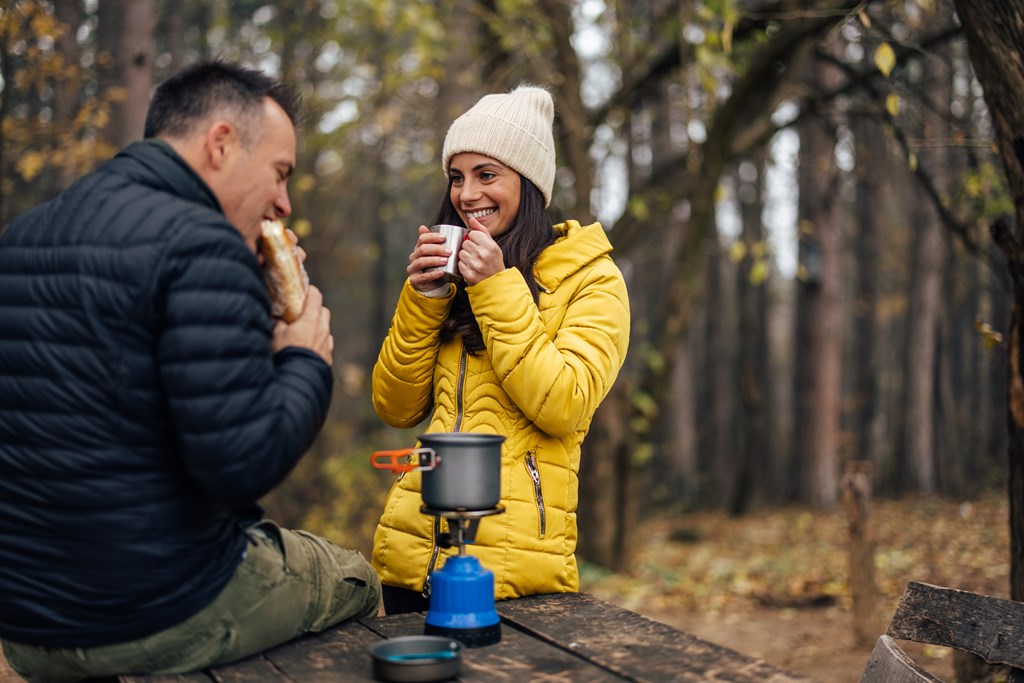 Clothing for All Types of Weather
Ensure you pack clothes suited for your campground's climate. Plaid flannels, sweaters, jeans and more are perfect for camping in regions with cooler temperatures during the fall. If you're camping in an area that stays warm during the fall, pack your shorts and T-shirts. In addition to packing for the temperature, ensure you pack clothes based on the elements. It could rain during your trip, so have appropriate shoes, jackets and more ready to stay dry. Whatever clothes you pack, ensure they are suitable for the weather.
Outdoor Gear
Glamping means you have fewer shelter essentials to pack, leaving more room for your outdoor gear. If you are camping at a campground near water or with many hiking trails, you can bring your outdoor supplies like paddleboards, kayaks, bikes, hiking boots and daypacks to stay entertained and busy. Ensure you pack enough sunscreen and bug spray to keep you and your family safe from harsh UV rays and bug bites.
You can also bring outdoor activities like a frisbee, ladder ball game or portable bowling game.
Enjoy Glamping in the Fall at KOA
Have fun fall glamping near your destination while staying at a KOA Campground. You can choose to go glamping from over 500 KOA Campgrounds in North America. Each campground has its own variety of amenities and activities you and your family can enjoy during autumn, from hiking different trails to partying with other campers during fall and Halloween celebrations.
Learn more about what KOA has to offer and find a KOA Campground near you.
---
About the Author: Kampgrounds of America
Kampgrounds of America is the largest system of open-to-the-public campgrounds in the world, with over 500 locations across the United States and Canada. Founded in Billings, MT in 1962, KOA's family of campground brands – KOA Journey, KOA Holiday and KOA Resort – today serve more than a million camping families each year. KOA is dedicated to "connecting people to the outdoors and each other" by providing people with a variety of camping experiences and the information they need to make the most of their camping trip. Read more of their camping and travel resources by visiting KOA.com/blog.
---