If you're heading to Florida for the season you won't want to miss these stops.
Whether you're planning your first snowbird journey to Florida or you're an old pro, you'll definitely want to add these ten, uniquely Florida sites to your winter season plans. Our list features natural wonders, quirky roadside attractions, historic sites and more – and it's only the beginning of what a trip to your favorite Florida KOA could have in store! So get planning as you head south for a season of fun under the sun.
---

St. Augustine
Founded in 1565 by Spanish Admiral Pedro Menéndez de Avilés, St. Augustine is the oldest continuously occupied European settlement in the United States. A must visit for history buffs, St. Augustine features over forty buildings restored to the historical appearance and two national monuments, 274-year-old Fort Mananzas and 344-year old Castillo de San Marcos. To really get the most out of a visit to St. Augustine, consider a stay at the conveniently located St. Augustine Beach KOA Holiday – a perfect home base for exploring this charming and historic city.
---

Venetian Pool
Located in Coral Gables, the Venetian Pool is the world's larges freshwater swimming pool and the only pool listed in the National Historic Register. Originally a limestone quarry, it was transformed into a Mediterranean-inspired pool in 1923. Thanks to a unique natural filtering system the Venetian Pool, which is drained daily in the high season months, maintains a clean, clear shade of blue. Near Miami, the Hollywood KOA is a convenient spot for camping nearby.
---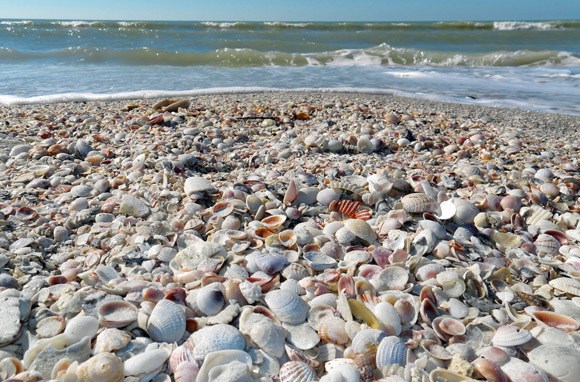 Sanibel Island
If you're a shell collector, or just love nature, a trip to the beaches of Sanibel Island should definitely be on your Florida list. Revered around the world by conchologists – or shell collectors, collecting is so popular that locals have names the act of bending down to grab a shell the "Sanibel Stoop." Consider visiting the Island, located near Fort Meyers and the Fort Myers / Pine Island KOA, in March for their annual show and festival.
---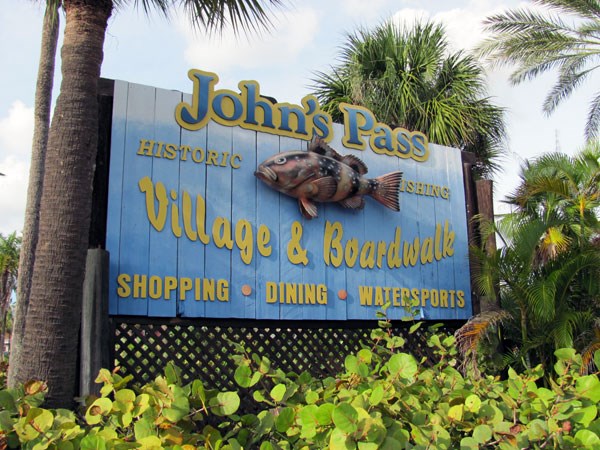 John's Pass Village and Boardwalk
Created by a hurricane in 1848 and first navigated by pirate John Levique, John's Pass is the top attraction in Pinellas County. Today this quaint turn-of-the-century fishing village is home to over a hundred merchants including unique retail shopping and a variety of restaurants. It's also a great spot for watersports, parasailing, dolphin watching and more. Conveniently located near St. Petersburg – and the St. Petersburg / Madeira Beach KOA Holiday – Clearwater and Tampa, John's Pass is perfect for a day of shopping and an evening on the town.
---

The Kennedy Space Center
If you're interested in the history of U.S. space travel, a visit to the Kennedy Space Center at Cape Canaveral should be included on any Florida itinerary. Located on Merritt Island just a short drive from the Titusville / Kennedy Space Center KOA, the center has served as the launch pad for every American spice flight since 1968. But the historical significance doesn't stop there, the Kennedy Space Center is also where many spacecraft, and some man's greatest feats of engineering, were built. Tours of the Launch Center and Launch Pad 39-A are available daily.
---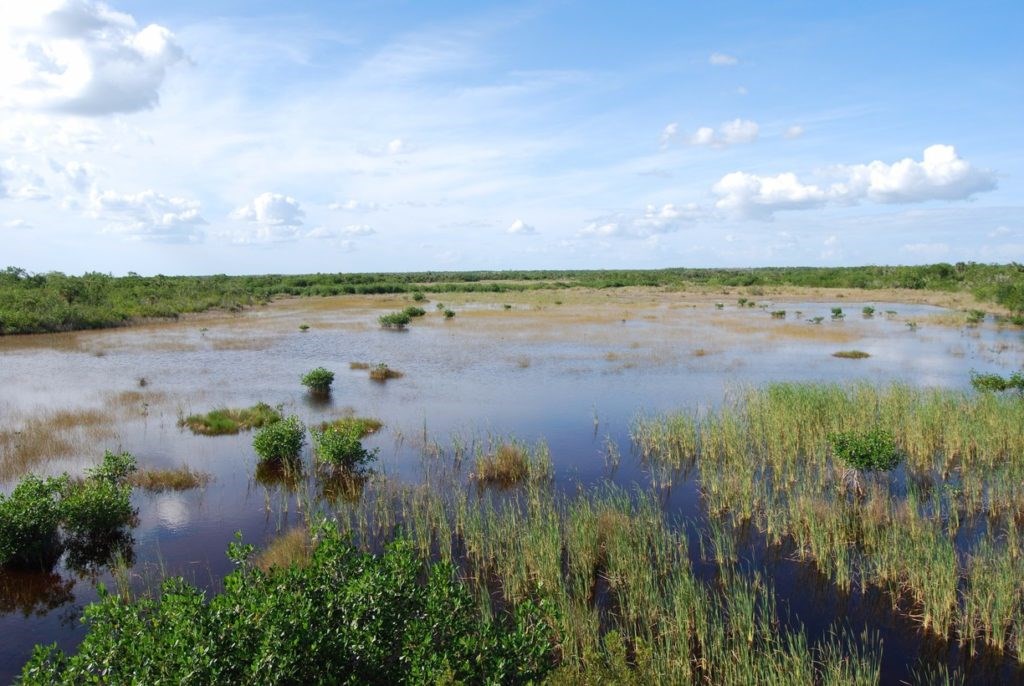 Ten Thousand Islands National Wildlife Refuge
While you're probably already planning a trip to the Everglades,  consider adding a visit to Ten Thousand Islands National Wildlife Refuge as well. Located on the western edge of the 1.5 million acre national park, this national refuge of mangroves and islands is home to an array of endangered wildlife including West Indian manatees and sea turtles. Enjoy views from the new observation tower, fish between the many islands or enjoy a leisurely bike ride.
---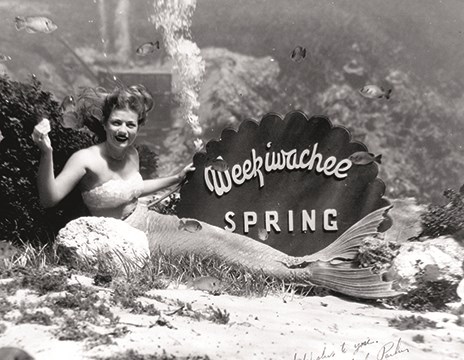 Weeki Wachee Mermaids
Since 1947, audiences have watched mermaids perform at Weeki Wachee Springs State Park. These mermaids are so loved that Florida has protected them as a state treasure. With multiple shows daily and special seasonal routines this unique experience should have a spot on every Florida bucket list.
---

Lazydays RV Tampa
Located just off of I-4, Lazydays RV Tampa encompasses 126 acres of oak tree-canopied property. But the idyllic landscape is just the beginning, this RV authority is all home to the larges selection of new and pre-owned RVs in the nation. The dealership also features a 20,000 square-foot accessories store, over 100 skilled technicians and an impressive schedule of RV lectures and training seminars. If you're looking for a new rig, need perfect accessory or just window shopping for what's new in the world of RVs than Lazydays is for you.
---

Key West & The Florida Keys
Follow Route 1 to Key West and you'll be at the final stop of the 2,369 mile highway that follows the Eastern Seaboard. Not only will you be at the southernmost point of the continental U.S., you'll also be geographically closer to Havana, Cuba than to Miami. Once home to Ernest Hemingway, Tennessee Williams and more than a few pirates, colorful Key West is a one-of-a-kind tropical destination worth the drive south. It's also home to the southernmost KOA, Sugarloaf Key / Key West KOA Holiday.
---

Airstream Ranch
Like the more well-known Cadillac Ranch in Texas, Florida's Airstream Ranch features eight nose-down Airstream trailers alongside I-4 near Dover. Created by artist Frank Bates, who also sells the RVs for a living, the installation has been a topic of hot debate among local officials, neighbors and tourists alike. Catch these silver bullets as you drive between Tampa and Orlando.
---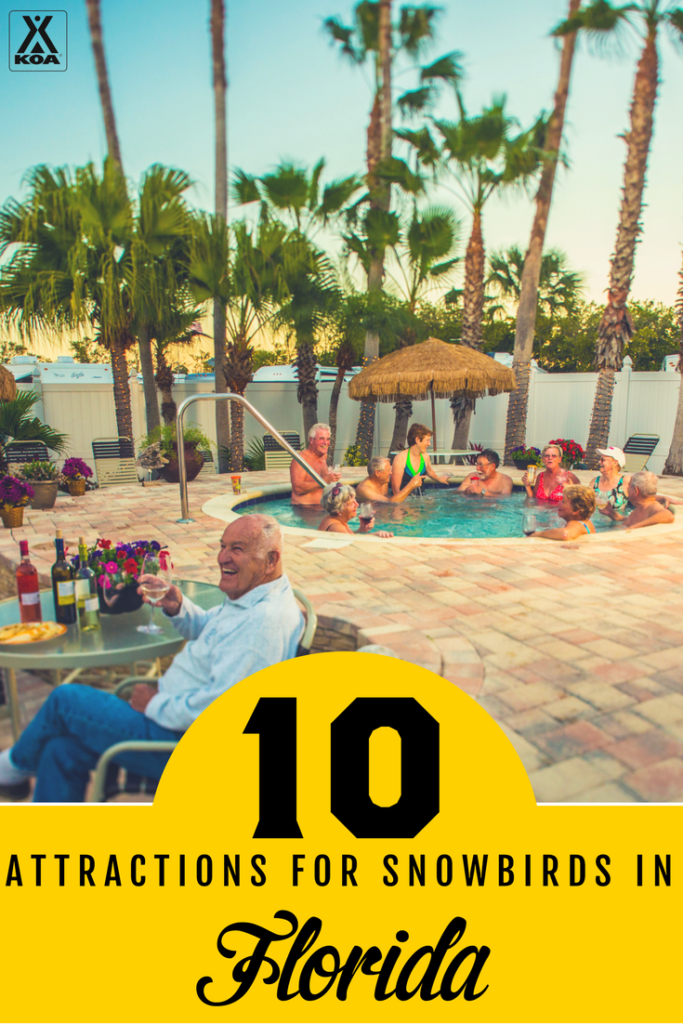 Save