Enjoy historic southern sites, white sand beaches, the wild Everglades and more on a dream road trip to America's southernmost point – tropical Key West.

Seeking the southernmost point in the continental United States? Your best bet is to drive south, of course. The attractions of the southern Atlantic Coast—from the seashore to space, from golf to gators—make the journey as compelling as the final destination.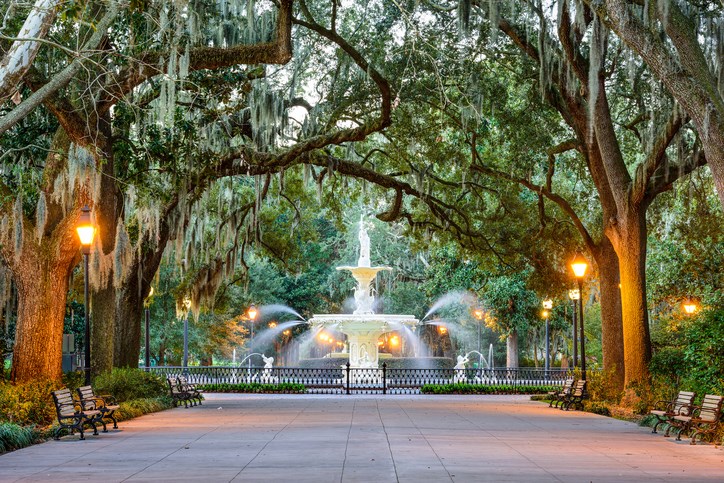 You can begin your Key West quest at Savannah South KOA. There may be no city more suited to a walking tour than Savannah with its historic squares and Spanish moss-covered oak trees. Then cruise down the coast to Jacksonville North / St. Marys KOA, one mile from the Florida border. It's just a short drive to the ferry to Cumberland Island, the largest of Georgia's Golden Isles and now a protected national seashore.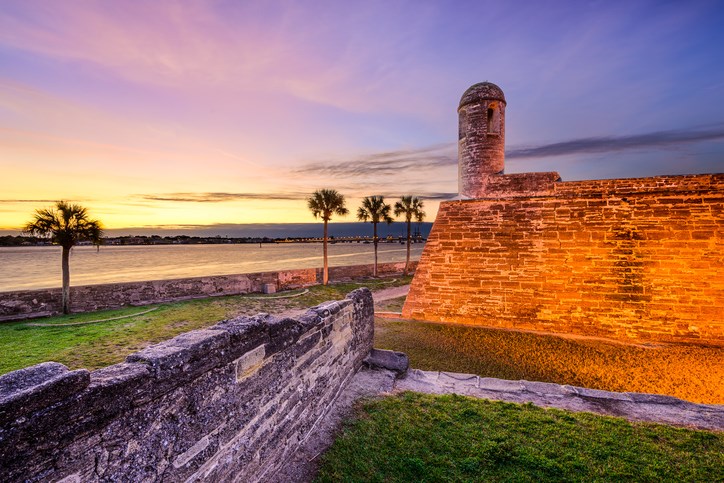 Cross into Florida's First Coast and head for another isle—Anastasia Island, home of St. Augustine Beach KOA Holiday. St. Augustine was founded by a Spanish admiral way back in 1565. A pair of national monuments, 274-year-old Fort Mananzas and 344-year old Castillo de San Marcos (the oldest masonry fort in the continental U.S.), still stand guard over the city.
Coast further south to Daytona Beach, home to newly refurbished Daytona International Speedway, which is just minutes from both Daytona Beach KOA and Daytona / Speedway KOA. Daytona claims to be the "World's Most Famous Beach," but Canaveral National Seashore, less than an hour south, offers the longest stretch of undeveloped land—25 miles of pristine beach and dunes—on Florida's East Coast. Farther south on that barrier island sits Kennedy Space Center, where you can roam a rocket garden, experience a launch simulator, and gasp as you walk beneath the actual Space Shuttle Atlantis, surrounded by two floors of exhibits. Titusville / Kennedy Space Center KOA is just 20 miles away.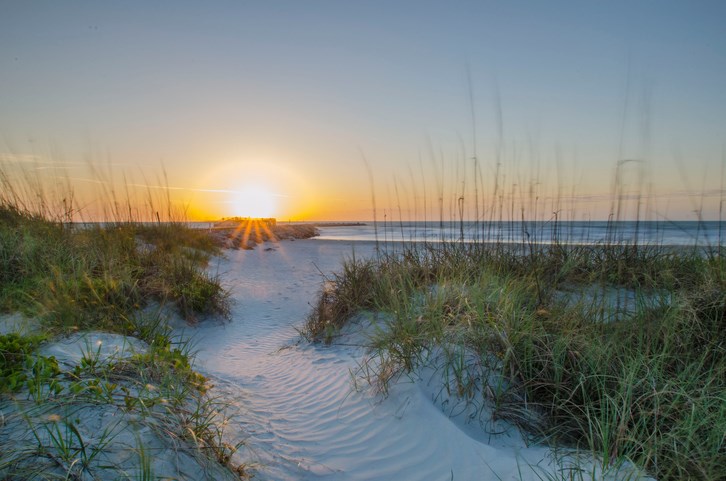 From the Space Coast, rumble southward into the Treasure Coast. Along the way, consider stopping at Fort Pierce / Port St. Lucie KOA and West Palm Beach / Lion Country Safari KOA (and its adjacent drive-through safari). How many campgrounds offer a soundtrack of roaring lions? Then comes the Gold Coast, where two tropical getaways in the Fort Lauderdale area—Davie / Fort Lauderdale KOA and Hollywood KOA—offer prime base-camping options. Why? Because you're near the Everglades.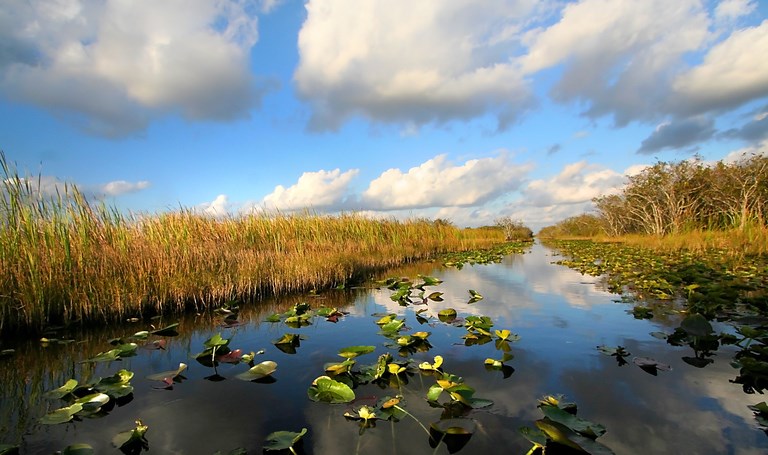 Everglades National Park, the largest subtropical wilderness in the U.S. at 1.5 million acres, is a World Heritage Site offering a world of options. One thrilling possibility: Speed on an airboat through a tunnel of mangrove trees and a maze of creeks and bays in the swampy outback. You'll see plenty of alligators up close, but the painful part will be when the driver announces, "Folks, you're looking at a living, breathing dinosaur… He's looking at a buffet."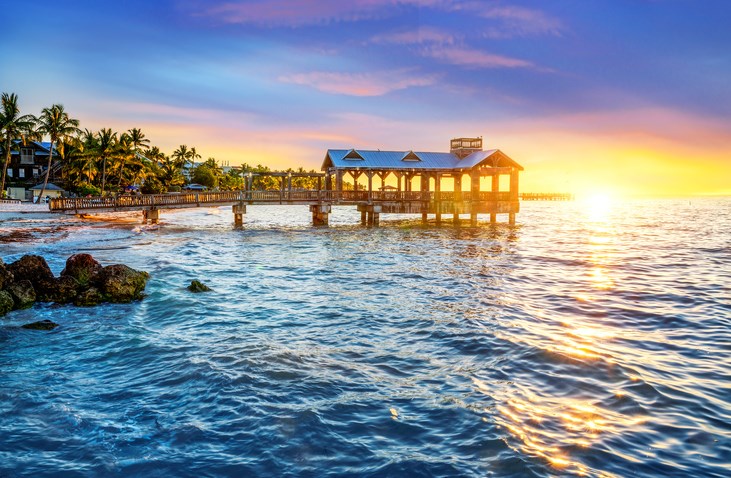 Then catch your breath, and head for the Keys, skimming along the dramatic 113-mile Overseas Highway until you park yourself at Sugarloaf Key / Key West KOA Holiday, just a half-hour from the end of the road. After snapping the obligatory photo at the southernmost point in Key West, a Berkeley-meets-Bermuda town unlike any other, go parasailing or jet skiing or glass-bottom boating. Explore the Ernest Hemingway Home and its dozens of roaming cats. Or just sit at an oyster bar and people-watch in a place where they like to say, "We all live here because we're not all there."
OWNER'S TIP: "Nearly as eye-opening as the sunset in Key West is the nightly Sunset Celebration, a gathering of arts and crafts exhibitors and street performers at Mallory Square Dock. Only in Key West can you keep one eye on the setting sun and the other on a guy juggling a torch, a knife and a hatchet while riding a unicycle." – Jeff Goins, manager, Sugarloaf Key KOA
ALONG THE WAY… Don't miss the World Golf Hall of Fame in St. Augustine, which honors everyone from prejudice-defying pioneers and NASA-defying astronauts (Alan Shepard's famous 6-iron on the moon). Amid gorgeous grounds, it's a beautiful building, topped by the 110-foot Hall of Fame Tower, where golf's most treasured trophies (from the Ryder Cup to the Claret Jug) are on display.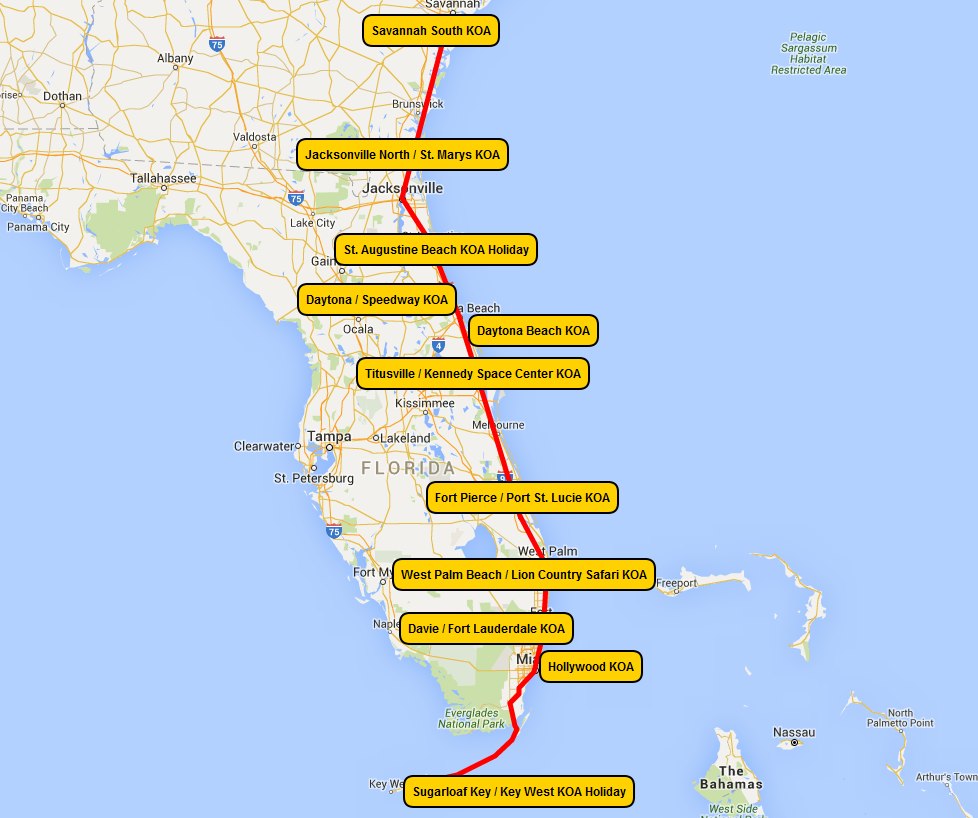 Click to Enlarge Map
EDITOR'S NOTE: 2016 was the 100th Anniversary of the National Parks Service, the agency that oversees more than 400 National Parks, Monuments and Seashores across the U.S. This story was part of a special series featuring great trips you can take to some of America's wonders.

Inspired? If you are headed toward any of our National Parks or Monuments, check out this list of KOA campgrounds near National Parks and Monuments.
Don't forget! If you're ready to plan that dream trip you can save big on stays at all your favorite KOA campgrounds with Value Card Rewards. You'll earn reward points, enjoy members' only offers – including our new Value Card Reward Savings which could save you big with over 500,000 coupon offers – and save 10% off any site at any KOA.
---
ABOUT THE AUTHOR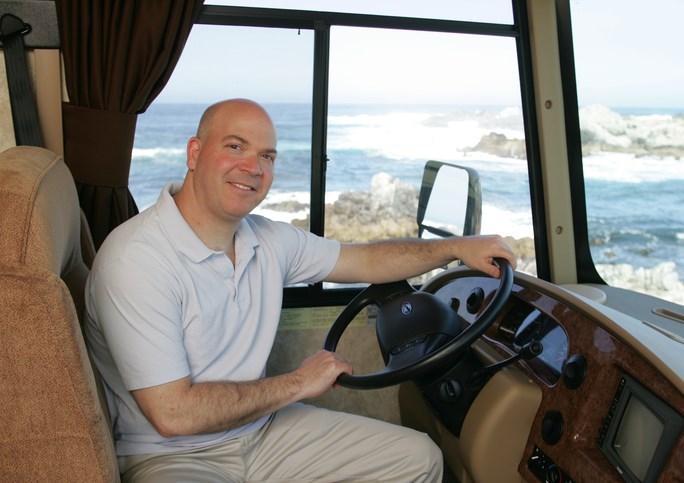 Author Brad Herzog (BradHerzog.com) has written more than 30 books, including three acclaimed memoirs in which he examines big-picture concepts while passing through some of the tiniest dots on the U.S. map. The American Book Review has described his travelogue trilogy as "the new classics of American travel writing." Herzog lives on California's Monterey Peninsula with his wife Amy and their two sons.
Save