10 Tips for First Time Snowbirds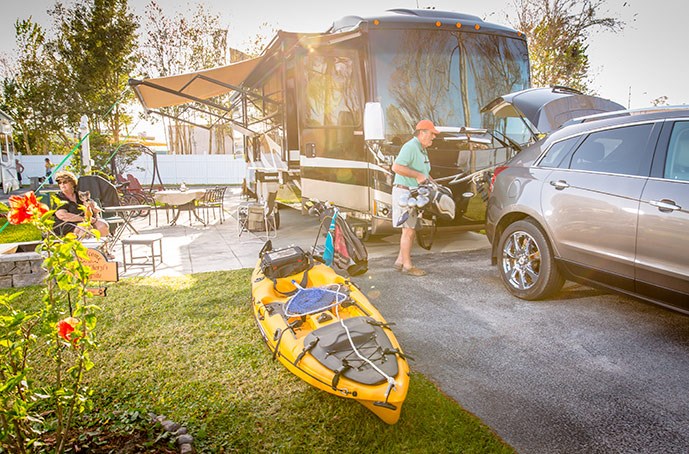 First time snowbirds won't want to forget these quick tips.
If you're planning on joining the ranks of RV snowbirds it's important to remember a few simple tips for hitting the road. Consider these ten tips as a great starting point for your heading-south planning. With a little thought and a bit of careful preparation you'll be basking in the sun for an extended KOA stay in no time!
Before You Leave Home
Recruit someone you trust to check in on things at home while you're away. A friend or relative can make sure everything is fine with a quick stop once a week. And remember, even if you have you mail forwarded or use a mail service it's important to have someone check for junk mail and flyers.
Call to temporarily suspend services you won't need such as telephone, cable/satellite and internet. If you have a home monitoring system make sure to let them know your plans; they will tell you if you need to keep any services, such as phone, running while you're away.
If you're going to be gone for an extended period, consider signing up for a mail service. These services help you manage your mail digitally forwarding what's important and discarding anything unwanted.
Winterize your home by having the furnace checked, gutters cleaned and roof inspected to insure you're not on the way to unpleasant surprises.
While you should unplug unnecessary electronics and appliances it's also a good idea to use timers on some indoor and outdoor lights to give the appearance someone is home. Also, consider hiring a snow removal company to keep the sidewalks and driveways cleared.
On the Road
It's a good idea to share you route for heading south with a friend or family member in case of emergency.
Be flexible. While your trip might be mainly about the destination be sure to enjoy your journey, and plan some fun stops along the way. You might even discover a new favorite KOA as part of your trip.
Important papers should be taken with you including passports and insurance papers. If you're planning on returning after April 15 also consider bringing tax documents.
Even with the convenience of technology it's never a bad idea to have physical copies of your route. A printed map can come in handy – have more than one.
Since your trip south is likely to be a long one consider a roadside assistance program. Value Kard Rewards members can save $30 off an annual membership and receive a $70 gift card as a new member with KOA RV RoadHelp.
Want to Learn More? Consider These Resources:
---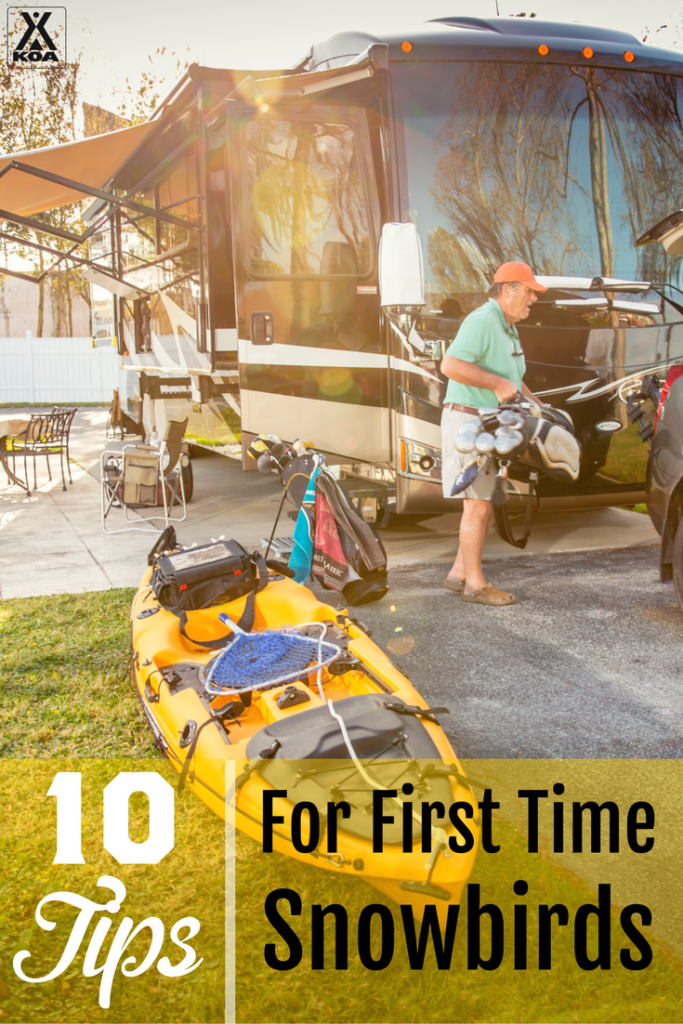 Save