Family Fun Weekend Camping Menu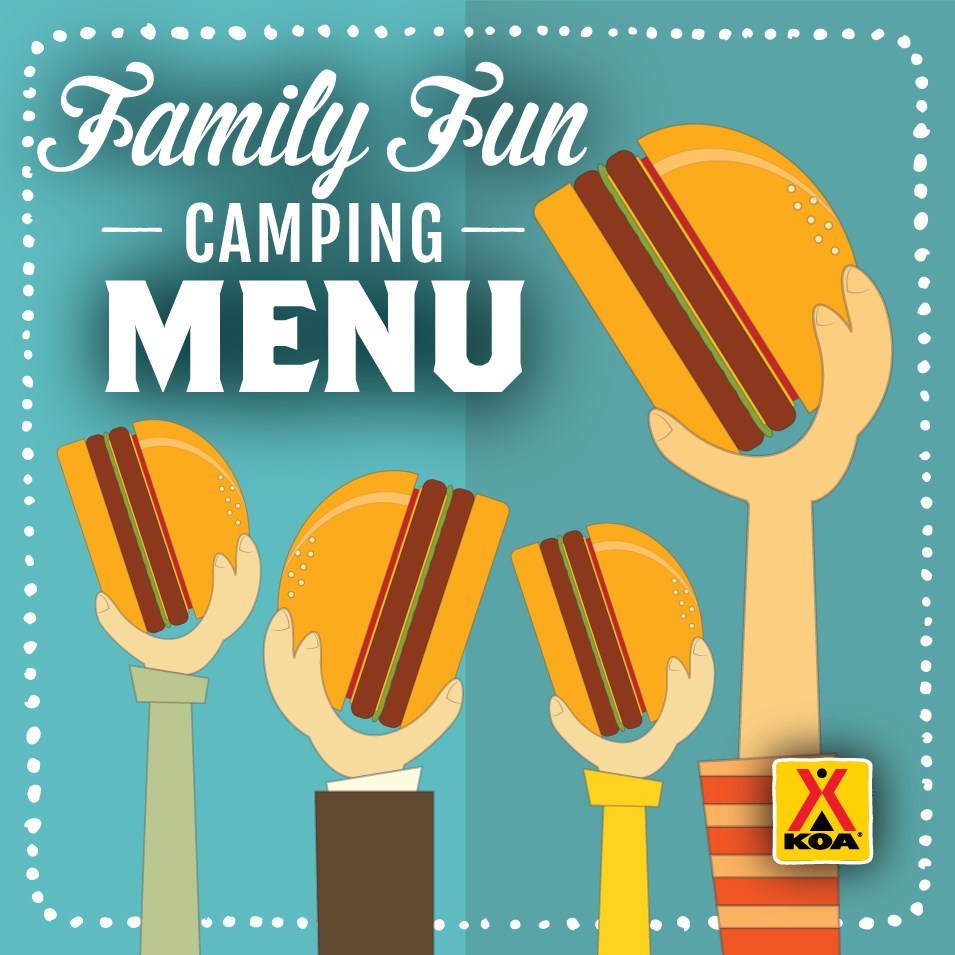 Please the whole family from young to adult with this weekend camping menu made to make camp cooking a breeze.
Camp cooking as a family can create not only fun and delicious meals but great memories as well. Below are simple menu plans for Friday through Sunday that offer a chance for kids to get hands on in the camp kitchen. From Friday night's make-your-own grilled mini pizzas to Saturday's hot dogs and s'mores, kids of all ages can prep the food and, with a little supervision, even help cook their own dinners!
Friday Dinner
 Saturday Breakfast
 Saturday Lunch
 Saturday Dinner
Burgers or Hot dogs on a stick over the grill or campfire (with buns, mustard, ketchup, pickles, etc.)
Baked Beans
Potato Chips
 Sunday Breakfast
Oatmeal with assorted mix-ins (dried fruit, nuts, chocolate chips)
Fresh fruit