How to Plan a Fall Glamping Trip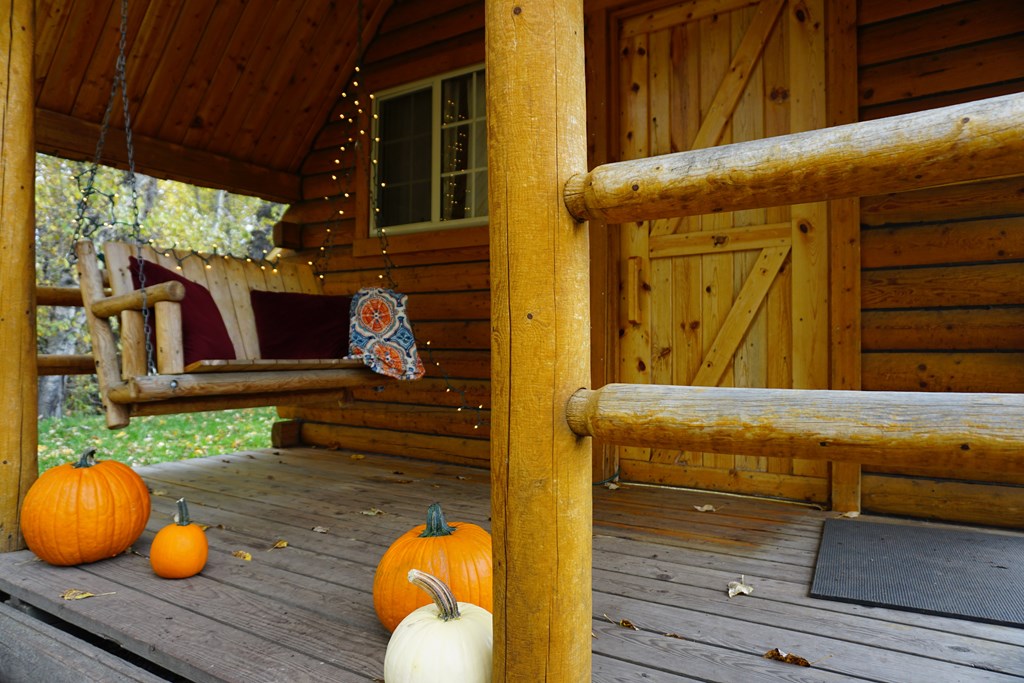 Follow a few simple steps to take your next fall campground visit from camping to glamping.
From cozy sweaters, to crisp mountain air – nothing beats a fall camping trip. In fact, fall is the perfect time to plan another camping adventure before the chilly winter weather kicks in.
We recently took advantage of a beautiful fall weekend at the Red Lodge KOA Journey in Red Lodge, Montana. This particular trip, we had a different type of camping in mind – glamping!
What is Glamping?
Glamping is "glamorous camping." If you're not exactly one for roughing it, glamping provides the joys of the great outdoors with a little extra comfort thrown in. From sleeping in a comfy queen-sized bed or using the coffee maker in your charming kitchenette – glamping is your home away from home.
Each KOA cabin will include different amenities pending which cabin you reserve. For this incredibly cozy fall weekend, we brought a few items from home to transform our traditional Camping Cabin into the ultimate glamping retreat. We hope that these ideas provide inspiration for a future glamping trip!
7 Things You'll Need to Plan a Perfect Fall Glamping Trip:
1.) Cozy Swing: Hang white twinkle lights around your cabin and place fluffy pillows on the swing. Sway back and forth with a warm fleece blanket over your lap and hot mug of tea in hand.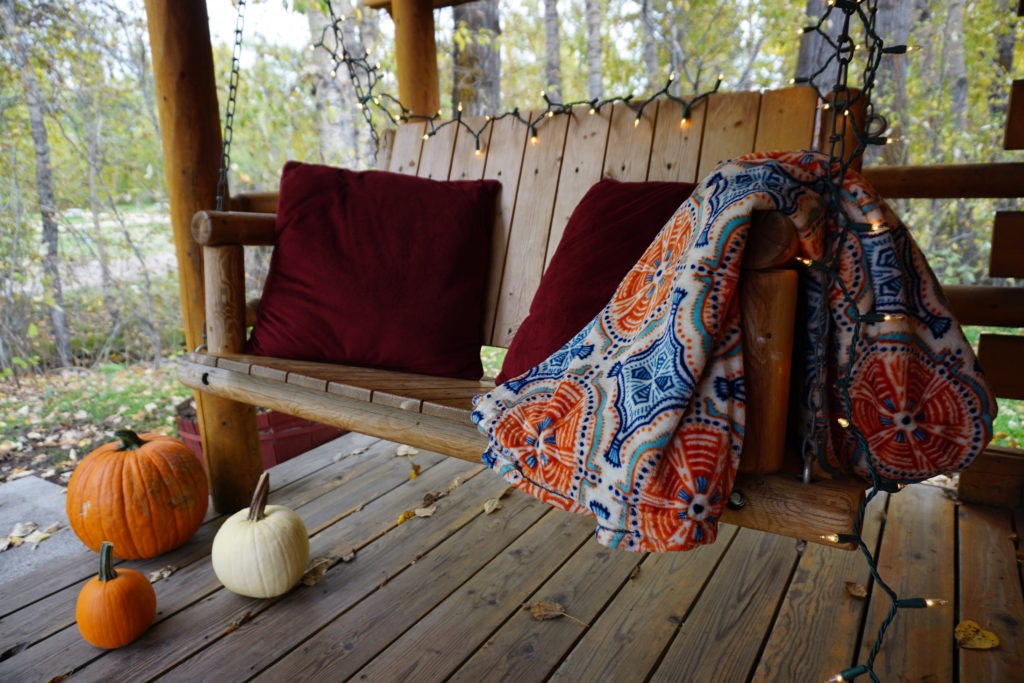 2.) Pumpkins: Bring pumpkins of different sizes to display at your campsite. They'll add a pop of color and charm to your log cabin's inviting front porch.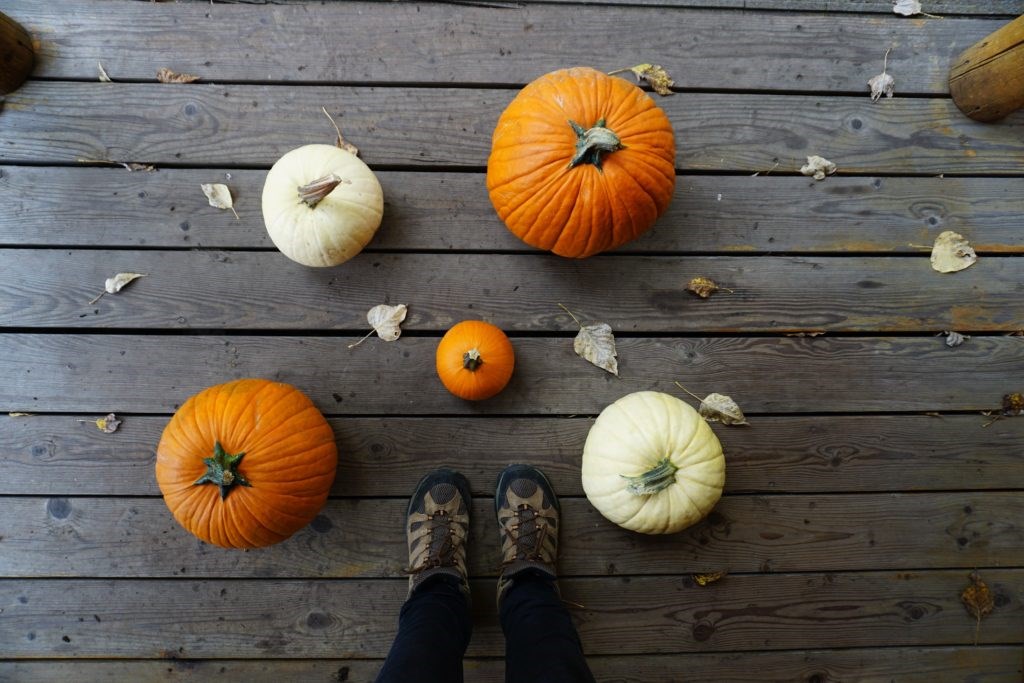 3.) Table Runner: An inexpensive burlap table runner can jazz up any picnic table. Unfold it before setting the table for your delicious fall camping meal.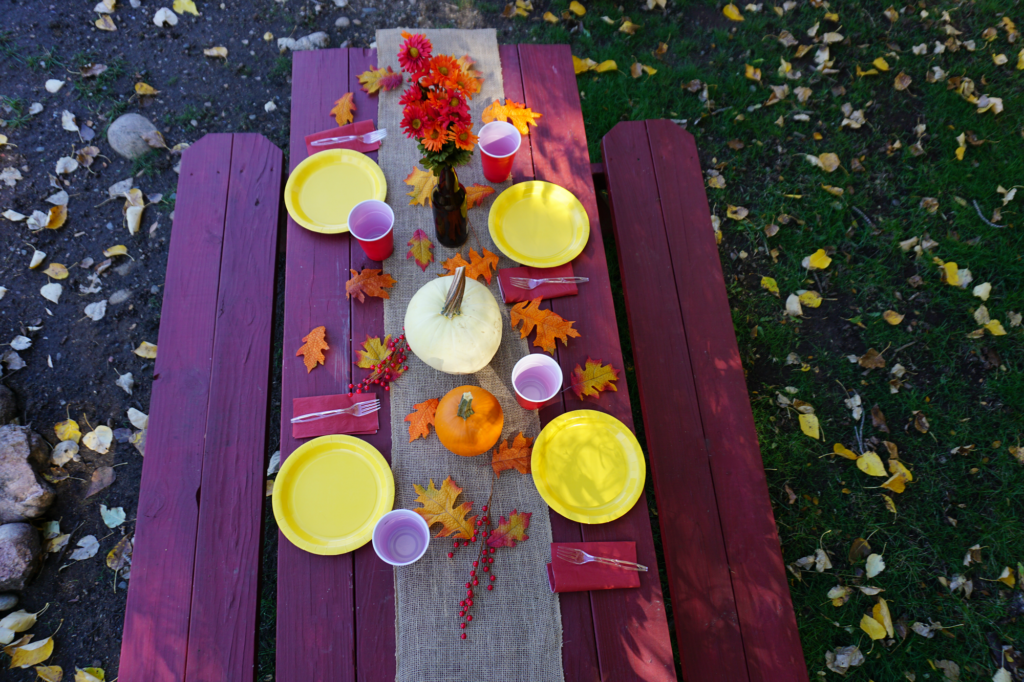 4.) Flowers: Transform an old glass bottle into a charming flower vase. To liven up your campsite picnic table, place orange colored flowers into your newly reclaimed DIY vase.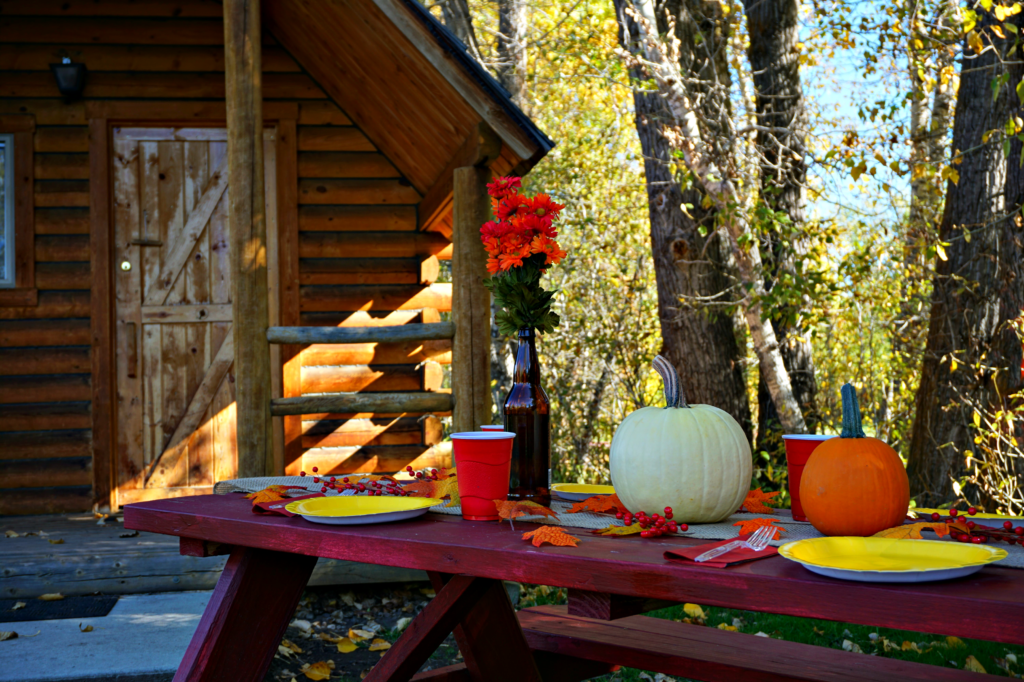 5.) Colorful Leaves: Scatter leaves found at your campsite on your picnic table, or purchase them in advance from your local craft store. Feel free to decorate your table with other items found in nature, such as pine cones.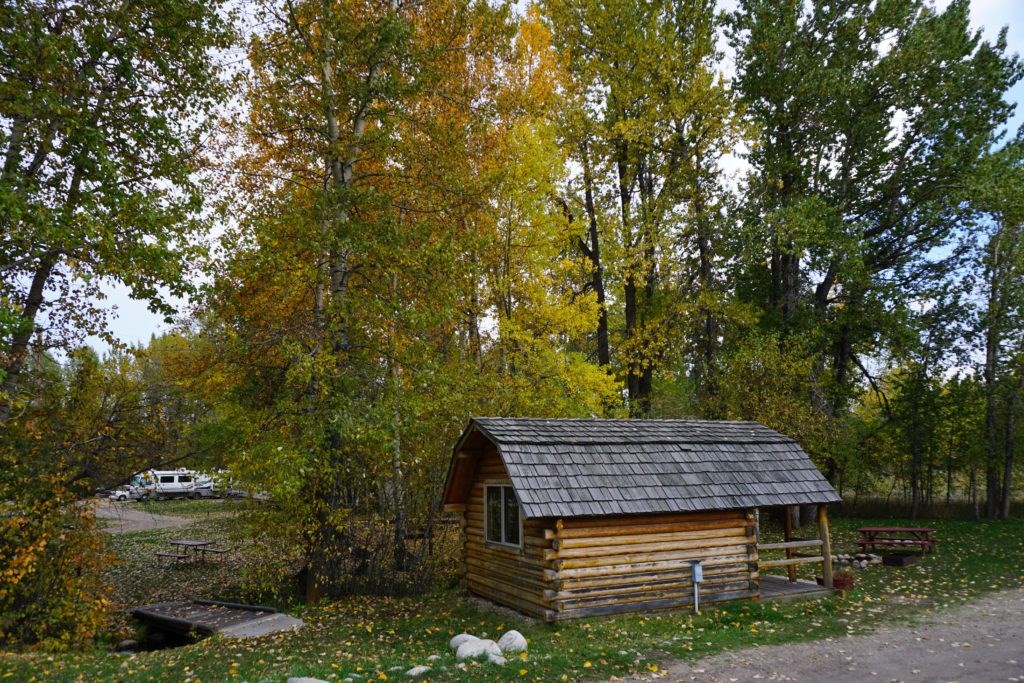 6.) Plaid Shirt: Stripes are always a good idea this time of year. Dress in your plaid-best, go on a leaf peeping drive, and take fall foliage photos with your fellow campers.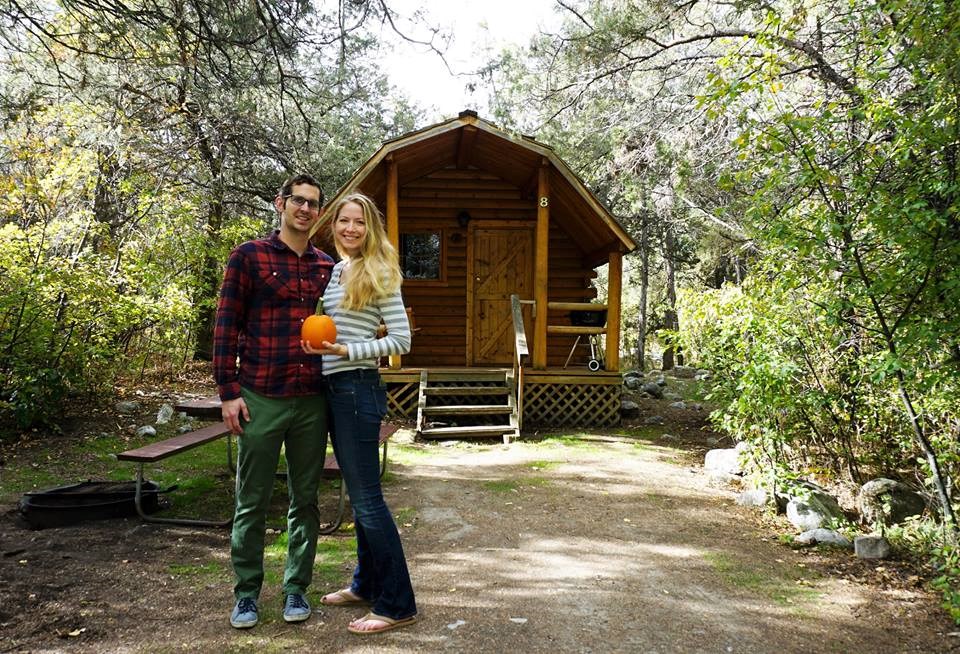 7.) Campfire: No glamping trip is complete without a warm, crackling campfire. Make a S'mores Martini, sit back in a comfy camp chair, and watch the glowing embers spark in the night.
Have you ever been glamping? Share your fall glamping photos with us using #KOACamping.
---