Take a big time tour from your favorite KOA campground.
Who says you have to do all the driving yourself on a road trip? Book transportation included sightseeing tours as a stress-free way to get familiarized in new locations. Some KOAs run daily shuttles or partner with local tour providers to show campers all the best local spots. Relax in your comfy shuttle seat as you approach a big city or natural wonder. Let your tour driver worry about maneuvering through traffic and crowds. Here's a sampling of KOA locations that arrange must do tours for campers.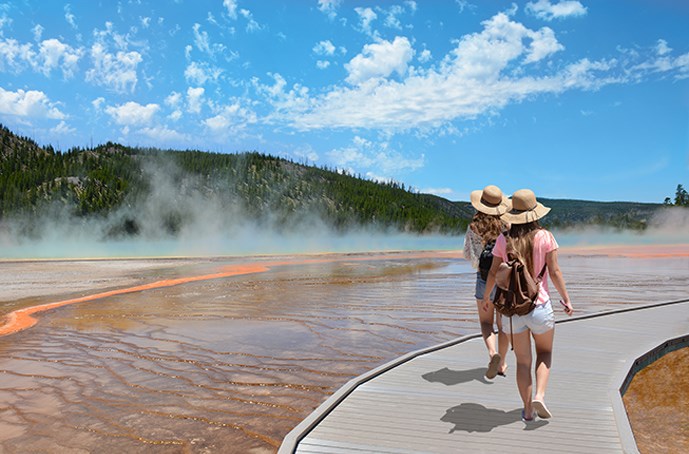 Visiting Yellowstone National Park for the first time can be overwhelming. With over two million acres of wilderness to explore including 500 geysers and steaming hydrothermal hot spots, what do you look at first? Tour provider, See Yellowstone, picks up campers going on three different tours: Upper Loop, Lower Loop, and Grand Teton. The famous Old Faithful geyser with its predictable eruption schedule is a stop on the Lower Loop tour. Maybe you've already been to Yellowstone and want to explore nearby Grand Teton National Park. On your Teton tour, visit awe-inspiring vistas, waterfalls and ample natural beauty. Your tour guide has lunch figured out for you, so relax with a serene picnic in the park you'll never forget.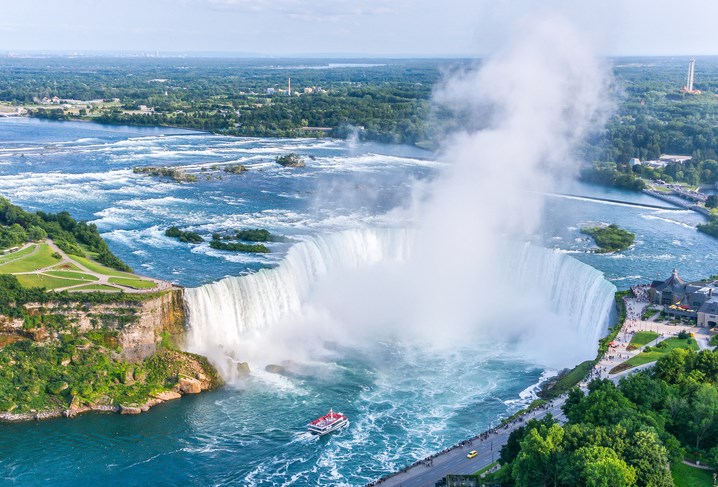 You've checked into Ontario, Canada's Niagara Falls KOA and the excitement of seeing one of North America's greatest natural wonders just a few miles away has been building. Hop on the WEGo Bus from the KOA bus stop to Niagara Falls Table Rock Welcome Center. Witness the jaw-dropping Horseshoe Falls crashing with cascading water. Walk along the Niagara River and explore the thrilling falls from land or get on the water in a Hornblower Niagara Cruises boat tour. Revel in the wet mist surging off the powerful falls.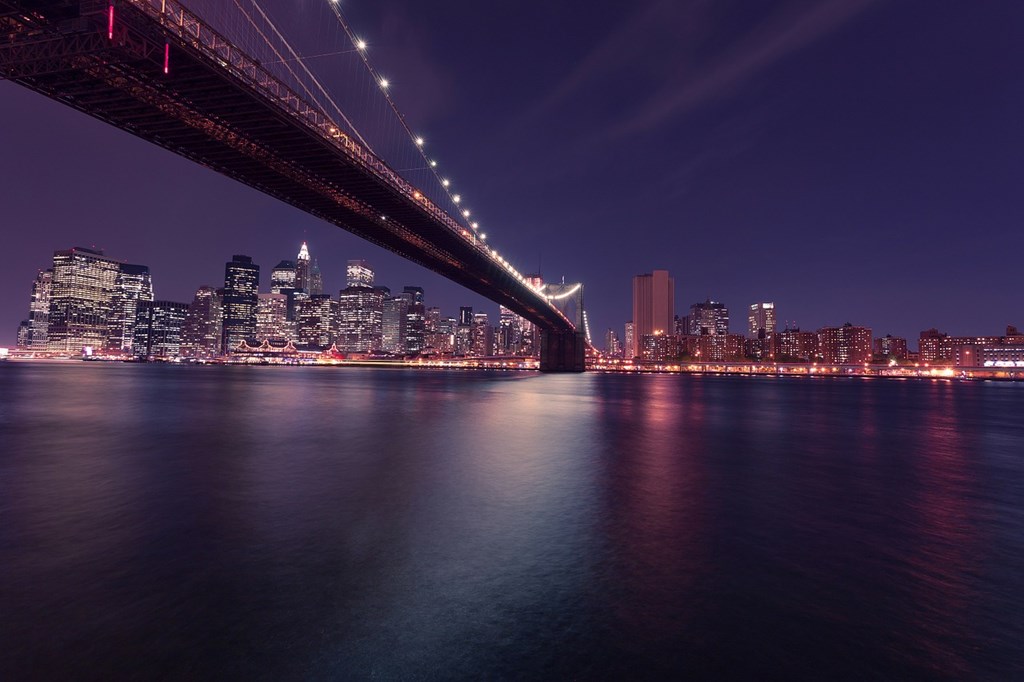 Exchange the quiet woods for the city bustle with a New York City Tour leaving directly from the New York City North / Newburgh KOA Holiday. See all of New York's iconic sites like the Statue of Liberty, Empire State Building and Times Square. A knowledgeable guide will narrate throughout the tour and answer questions from the group. Cover a lot of area with a ferry boat tour in the New York City harbor and drive through well-known districts like Broadway and Fifth Avenue. You'll be happy not to have to battle through the congestion of NYC streets on your own!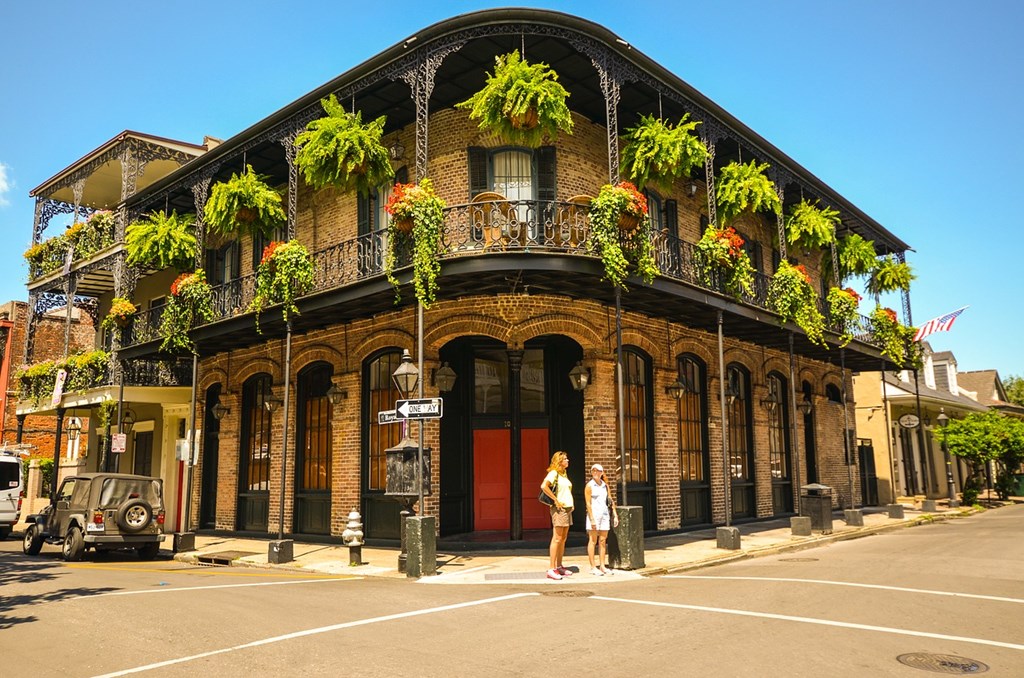 Looking for an easy way to explore the birthplace of jazz? New Orleans KOA offers a limited daily shuttle right to the French Quarter. Walking the historic streets, you'll hear live jazz music played all over town in places like Jackson Square and Preservation Hall. Visit The Cabildo Louisiana State Museum to learn how the area was settled by the Spanish, French and Americans. Both French and Spanish colonial architecture abound in the French Quarter with impressive samples on Royal Street. While you're out, grab a sugar-coated beignet, sip café au lait and chow down on authentic Cajun and Creole dishes.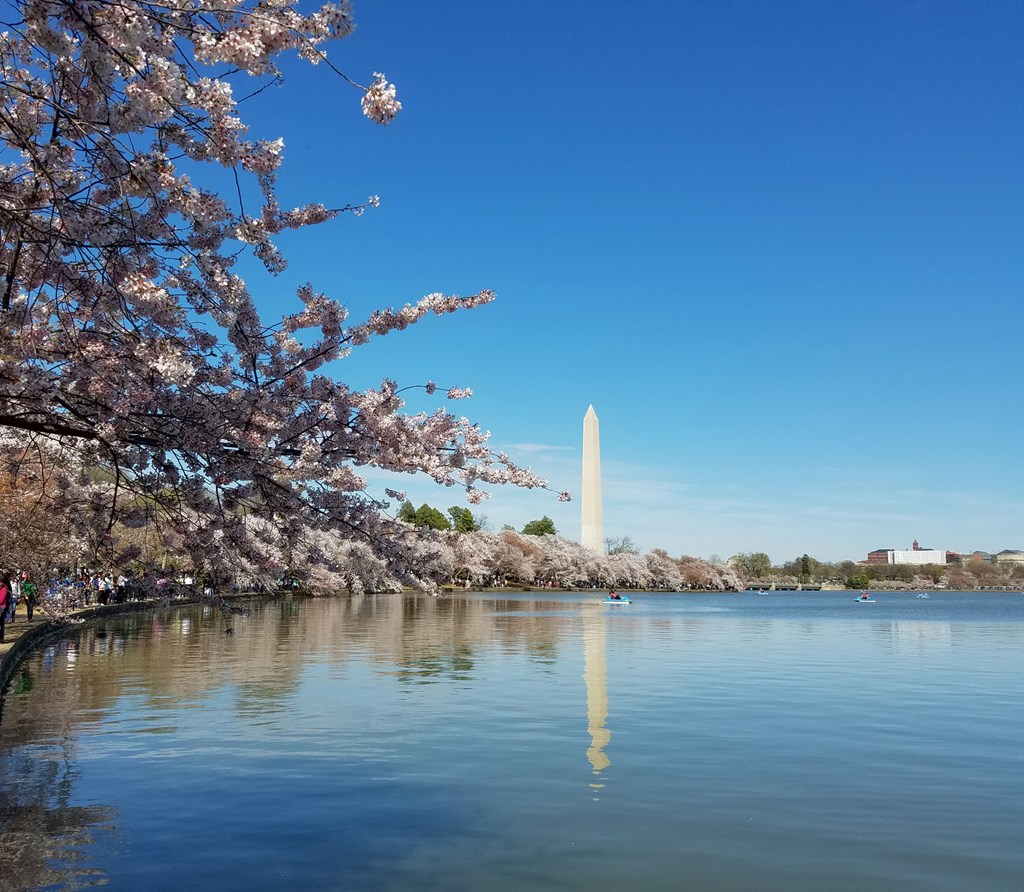 Board the daily shuttle at the Washington DC/Capitol KOA to go on a trip to the United States Capitol. Make the tour your own by catching tour coaches en-route as you go at your own pace or stick with a narrated sightseeing group. Explore the landmarks of the National Mall including war memorials and monuments to great leaders. Walk along the wrought iron fence around the White House and snap some patriotic selfies. Smithsonian Museums are true national treasures that you'll wish you had more time to investigate, stop in the popular Natural History, and Air and Space Museums.
---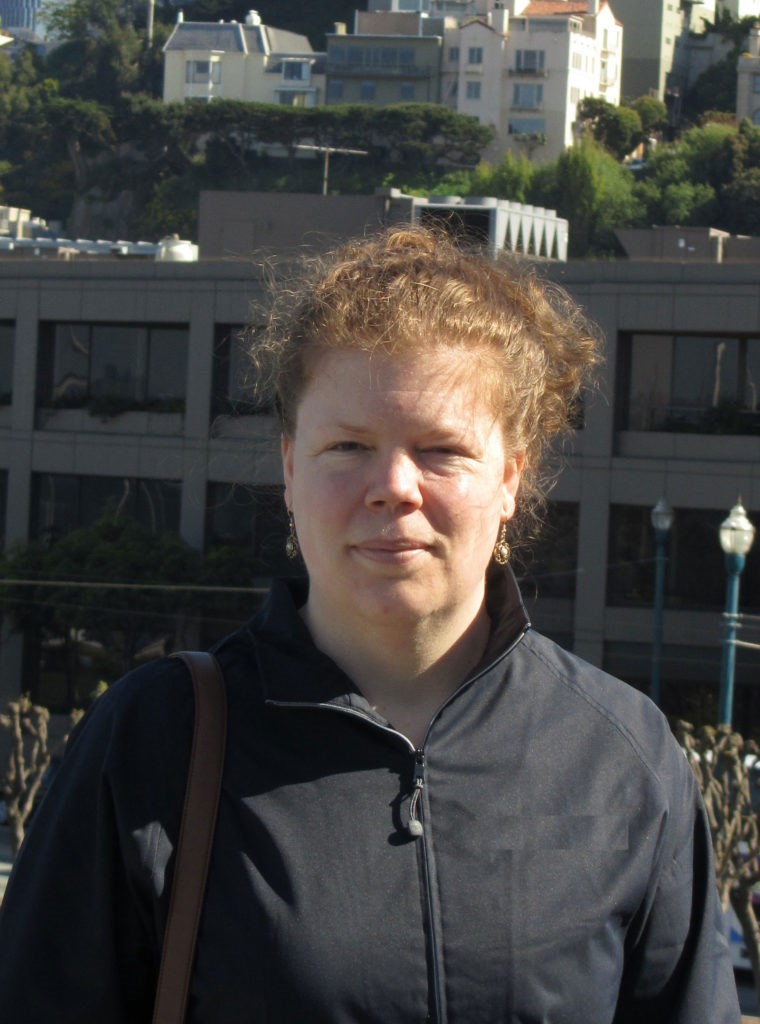 Eva Barrows is a San Francisco Bay Area freelance writer. Eva writes about local places, people and events on her website www.evabarrows.com. She founded the online literary journal Imitation Fruit in 2007 and has enjoyed promoting fellow writers and artists ever since.
---