Local Area Attractions Near New York City North / Newburgh KOA Holiday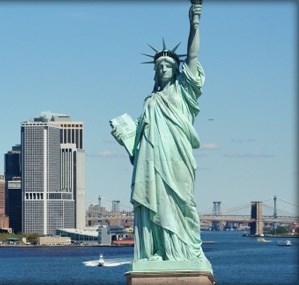 New York City Tours (mid-May through mid-October)
Depart from the Newburgh/New York City North KOA on a modern, climate controlled bus for your all day tour of "The Big Apple." Fully guided tour includes: Ferry to the Statue of Liberty, 9/11 Memorial, Wall Street, Rockefeller Center, Times Square, United Nations, St. Patrick's Cathedral, Fifth Avenue, and much, much more! All admissions are included. **Available Mid May-Mid October** Reservations are required. Tours are scheduled, rain or shine, with a minimum of 14 adults; however, we reserve the right to cancel any tour and change, alter or modify the itinerary as conditions may warrant. All prices are subject to change without notice. Ages 13 and Up $100.00   Ages 5 to 12 $75.00 Ages 1 to 4 $30.00. Depart from the campground at 7:30 a.m. for your fully guided day in the "Big Apple."
First stop is Battery Park, where you'll board the ferry for a New York City harbor tour that includes views of the NYC skyline , the Jersey shore, Ellis Island and breath taking , close-up views of the Statue of Liberty, and you'll stop at Liberty Island for pictures of the New York City skyline and the Statue of Liberty before heading back to Lower Manhattan. Your narrated harbor tour will also take you past the historic South Street Seaport and to a river view of the Brooklyn Bridge. Once you are back on land, you will take a short walk to the 9/11 Memorial, and then you will continue your tour of the lower Manhattan area. The tour guide will narrate through the various neighborhoods and districts that you will be traveling through, such as China Town, Little Italy, the garment and lighting districts. Your day will also include the chance to drive through Fifth Avenue with its iconic designer storefronts and see Central Park. New in 2020 will be a longer stop at Rockefeller Center. Here not only can you get great photo ops of 30 rock, but St Patrick's Cathedral as well! Your final stop of the day will be Broadway! Here you can see all the iconic theaters, billboards and Times Square!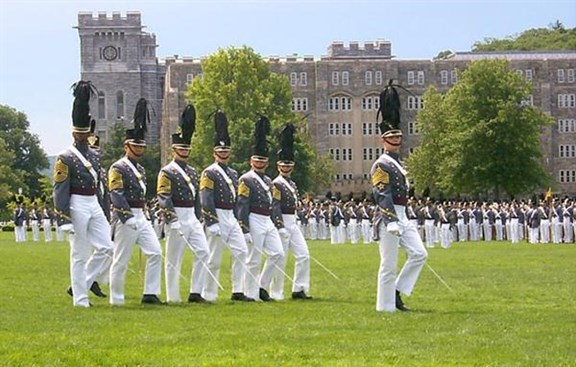 West Point Military Academy
Take an exciting, guided tour of the United States Military Academy at West Point. Tours depart from the Visitor's Center. Learn about the schools importance and role in shaping the history of our country. See tributes to many of America's great leaders, all once cadets at West Point. View one of the most breathtaking vistas in the world, the magnificent Hudson Valley, from a most scenic vantage point. 845-446-4724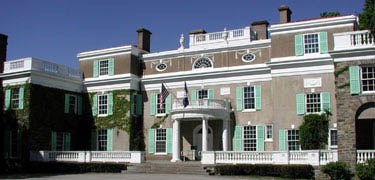 Hyde Park: Franklin D. Roosevelt National Historic Site
Take a self-guided tour of the lifelong home of Franklin D. Roosevelt, our country's 32nd President. Visit his grave site and walk through the Rose Garden area. The grounds also include the first Presidential library and museum. View the extensive displays on the lives and accomplishments of Franklin and Eleanor Roosevelt. 845-229-5997 Click here to view the website for the Franklin D Roosevelt National Site.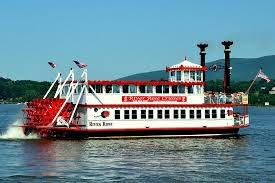 River Rose Cruises
Come aboard the River Rose, an authentic stern driven Mississippi paddle wheeler and enjoy a breathtaking sightseeing cruise on the majestic Hudson River.  Enjoy a beverage from our full service bar as you relax in the sun with your friends on our spacious upper deck.  Your two hour cruise will head south from Newburgh, and include a narrated tour of historically significant sites such as Bannerman's Island, the Catskill Water Aqueduct, the Village of Cold Spring, World's End and our great military academy at West Point.In addition, you will learn fascinating historical information about the many cities and towns on both banks of the Hudson and how they participated in the glorious history of the Hudson Valley and our great Nation.  Let our Captain and crew make your special day out a memorable one aboard the River Rose!

Old Rhinebeck Aerodrome
Take a flight back in history to one of the world's largest collections of vintage aircraft and automobiles. (1900-1940) Extensive museum is open daily from mid-May to mid-October, but the best time to visit is on the weekends from mid-June to mid-October. Every Saturday and Sunday at 2 PM you will be delighted with the Aerodrome's own exciting air shows. Watch barnstorming daredevils, a WWI dog fight, or an exhibition of many other historic aircraft. End the day with your own ride in an open air cockpit biplane.845-752-3200.