Local Area Attractions Near Washington DC / Capitol KOA Holiday
Capitol KOA is located just 20 minutes from downtown Annapolis, home of the United States Naval Academy, 20 minutes from Baltimore's Inner Harbor and 30 minutes from the New Carrollton Metro Station to Washington D.C., our Nation's Capitol. Be sure to ask about our Washington D.C. shuttle that leaves directly from the KOA every day, May 1st until September 6th. Let Capitol KOA be your home base while re-living our Nation's rich history and visiting all the beautiful attractions this area has to offer.
KOA Shuttle/Washington D.C. Tours
(CLOSED FOR THE 2020 SEASON)
Book a seat on our daily shuttle, $15.00 per person, round trip from the KOA to the US Capitol Building, the start of the National Mall, in Washington DC. Our shuttle departs at 9 AM and returns at 6 PM. Then visit the historic landmarks of our Nation's Capitol on your own or continue with a sightseeing tour of Washington that you will never forget. From monuments to museums, from history past to history in the making, experienced guides will narrate the journey. A continuous stream of Tour mobiles allow you to stop where you want, stay as long as you would like and then board again to ride to another historic site. Tour stops include the Arlington National Cemetery, Vietnam Veterans Memorial, WWII Memorial, White House, Washington Monument, Lincoln Memorial, Smithsonian Museums, Library of Congress, US Capitol and more. Tickets must be purchased and paid for in person. Seating on the buses is limited, so it is strictly on a first come, first serve basis.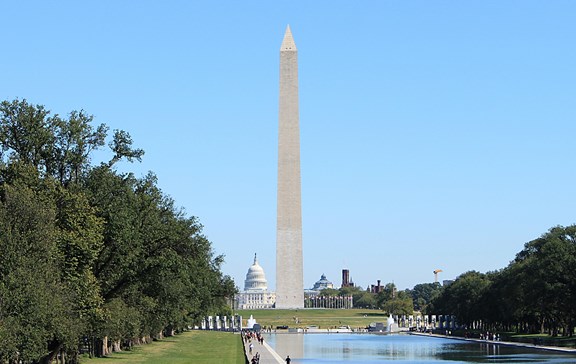 Washington, D.C., our Nation's Capitol
Smithsonian, Washington Monument, US Capitol, Arlington Cemetery, Lincoln, Jefferson, Korean, Vietnam and FDR Memorials, White House and a myriad of other sites. www.washington.org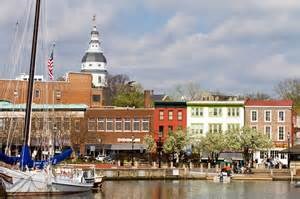 Annapolis, The gem of the Chesapeake
James Michner referred to Annapolis as "the most beautiful state capitol in the US". There you will find the US Naval Academy, Maryland State House, historic colonial homes, boat cruises and delicious Maryland seafood.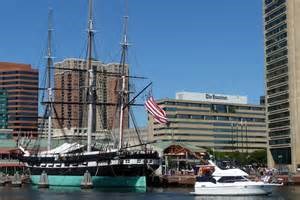 Baltimore, Downtown and Inner Harbor
The charm of Baltimore is Fort McHenry, home of the Star Spangled Banner, Oriole Park at Camden Yards, the National Aquarium and the bustling Inner Harbor where you can visit a myriad of shops and dine on Maryland's world famous Crabs. The Inner Harbor is also home to the ESPN SPORTSZONE, the Maryland Science Center and the Baltimore Ravens Park. It is a quick 20 minute drive to the city's Inner Harbor where ample car and RV parking is available.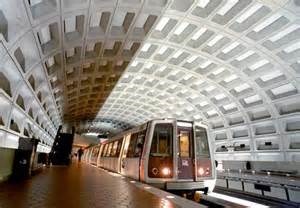 Washington D.C. Metro, New Carrollton Station
If you prefer flexibility, we are a short drive to the New Carrollton Metro Station, located 12 miles from the campground allows you to access the DC metro system. Ample parking and trains that leave every 12 minutes makes this a popular alternative
4700 Garden City Drive
New Carrollton, MD 20784