By Chris Epting
For me, the traditional KOA stay usually takes place during warm weather months as part of a planned vacation or semi-spontaneous road trip. But I've often wondered what it would be like to stay at certain campgrounds during the off-season. Recently I had plans to be in Florida for business and then in a week needed to be in New York City for more meetings. Rather than fly up to the city early, I decided to make an adventure out of the trip and finally experience a number of KOA's during what for me would be a non-traditional time of year: winter
We forget sometimes that while it might be snowing in the Northeast or Midwest, that down south during wintertime, it's almost like peak season for certain KOAs. Case in point, Florida.
I would be following Interstate 95 North along the eastern seaboard and I started my road trip at the KOA in St. Augustine Beach. This was a no-brainer. St. Augustine is a wonderfully historic city featuring the site where the explorer Ponce de Leon landed in 1513, at Fountain of Youth Park. There are also some terrific museums and the fishing is wonderful. I booked a one room cabin along the lake at the campground and it was just perfect. The weather was cool but nice, the campground was mostly full and for all I knew it could have been spring or summer time. So no big difference yet, but that would change as I headed north.
My next stop was the KOA located just south of Savannah, Georgia. Up there, the weather has cooled considerably, in fact a light sleet was falling the night I arrived. Once again I booked a one room cabin and again it was located on a beautiful lake, this one spanning 35 acres. The campground was fairly full but was very quiet. It was too chilly to be spending time outside and so the mood of the campground was quite different than what I normally experience at a KOA. I didn't see another soul walking around but the serenity under the giant Georgia pines near the water was breathtaking. I built a fire on the grill outside and cooked a steak under a steady and cold drizzle. Come morning, I woke to the sound of blue herons and egrets that had gathered just outside my cabin porch. What a way to start the day.  In no great rush, I grabbed coffee and breakfast and read the local papers on the porch overlooking the lake. It was cool but not too cold to sit outside, Then I headed into the city of Savannah, took a several hour walking tour before having lunch at the popular Starland Café.
Soon I hit the road again and made my way up 95, stopping in South Carolina for some authentic barbecue before arriving at the Enfield/Rocky Mount KOA in North Carolina. This would be my last KOA for the trip because my driving schedule would next put me in Baltimore, where campgrounds were closed (understandably) for the winter. This campground, like the others was nearly full when I arrived. Nice to know the cold weather doesn't scare away campers! I stayed once again in one of the one-room cabins and it was bitter cold on this night. Like I'd done in Savannah, I built a fire on the grill to cook some dinner and then settled in for the night to do some writing and get in touch with my "inner-Thoreau." This was a very pretty campground located conveniently just off of I-95, just as the others had been.
There was something very special  and safe about being in a cabin on a cold winter night. With no television or any other electronic distractions, I'd almost forgotten how peaceful it was to simply make a cup of tea and unwind with a good book in a small and cozy space.
I was going to miss this.
Driving up through Virginia, Delaware and Maryland the next day, I'll admit I longed for more KOAs. I missed the tranquility and the quiet of the Kampgrounds in winter.
This trip for me was an eye-opener. It made me realize that even when you're not on vacation, a simple KOA cabin is an incredibly appealing alternative to a hotel. I could have flown to New York early and killed some days in the city. Or I could've found a few hotels along the road on the drive up the coast. But I'm glad I didn't. Staying at these KOA's during this different time of year was not just a great bargain, but also provided a special drama; a peaceful and quiet respite that allowed for much reflection and partaking of life's more simple pleasures. I look forward to my spring and summertime KOA jaunts. But next winter I also know I'll be planning a trip like this again, in another cold part of the country. What a marvelous new way to experience a KOA.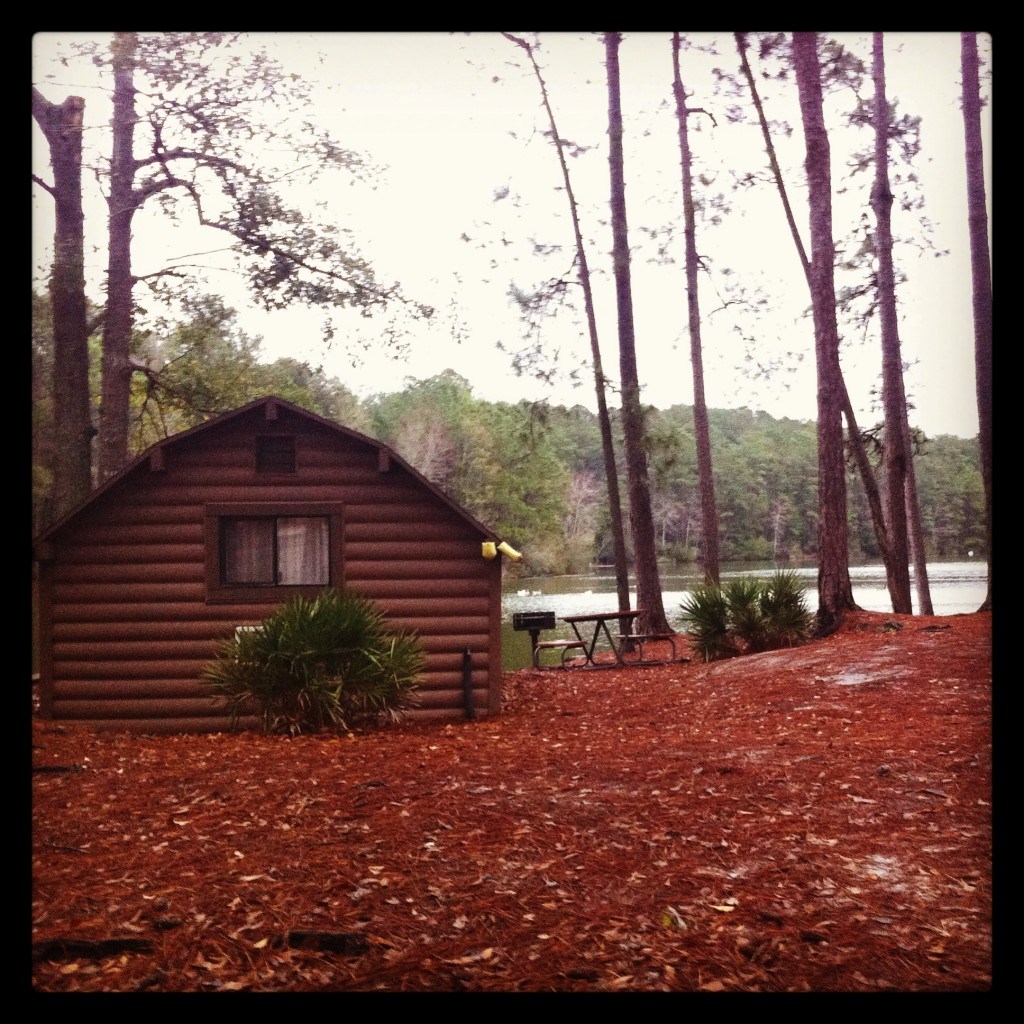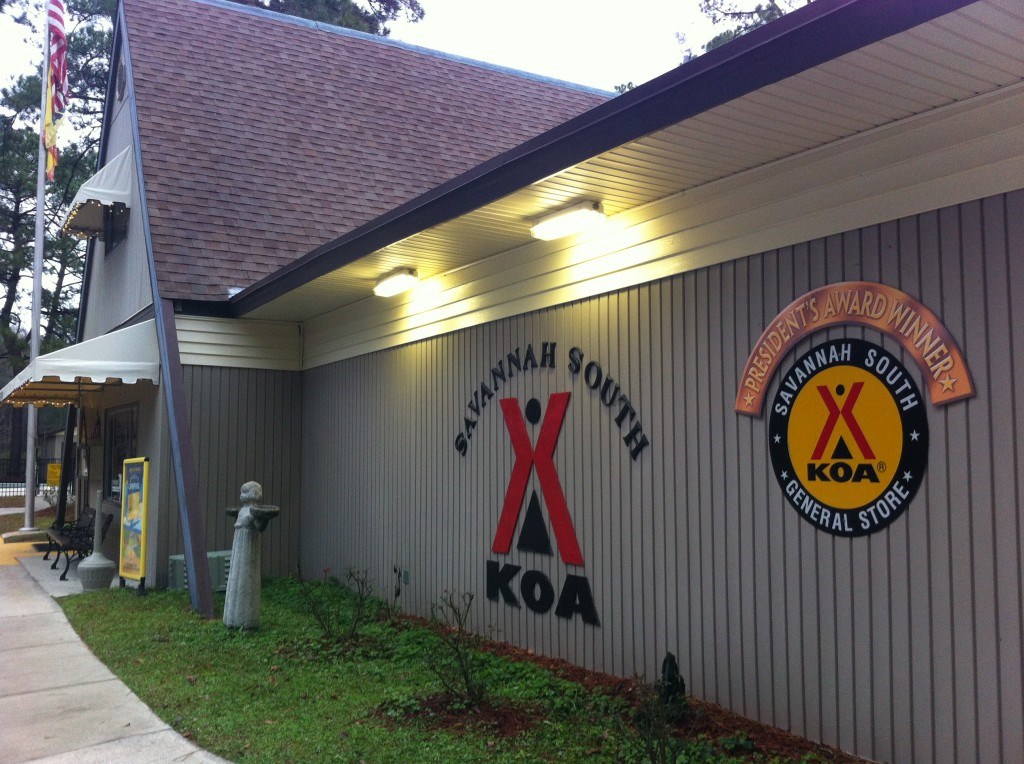 ###
Chris Epting is an award-winning journalist, travel writer and author of 25 books including "Roadside Baseball" and "James Dean Died Here – the Locations of America's Pop Culture Landmarks." And he loves all of KOA.