Experience the magic of the Great Smoky Mountains on an ultimate RV dream vacation touring some of America's most scenic highways and byways.
The Blue Ridge Parkway, linking Shenandoah National Park and the Smokies, is a 469-mile drive through a picture postcard. The mileposts beg you to head southward along the eastern rampart of the Appalachian Mountains, and you can start near the Mason-Dixon line—at Maryland's Hagerstown / Antietam Battlefield KOA or West Virginia's Harpers Ferry / Civil War Battlefields KOA.
At Front Royal, Virginia, climb aboard Skyline Drive, the 105-mile artery through Shenandoah. The winding road offers breathtaking views (more than 70 overlooks) and hundreds of buildings and structures listed on the National Register of Historic Places, so take your time. Conclude Day 2 by heading east to Charlottesville KOA, just 11 miles from Thomas Jefferson's iconic mountaintop home of Monticello.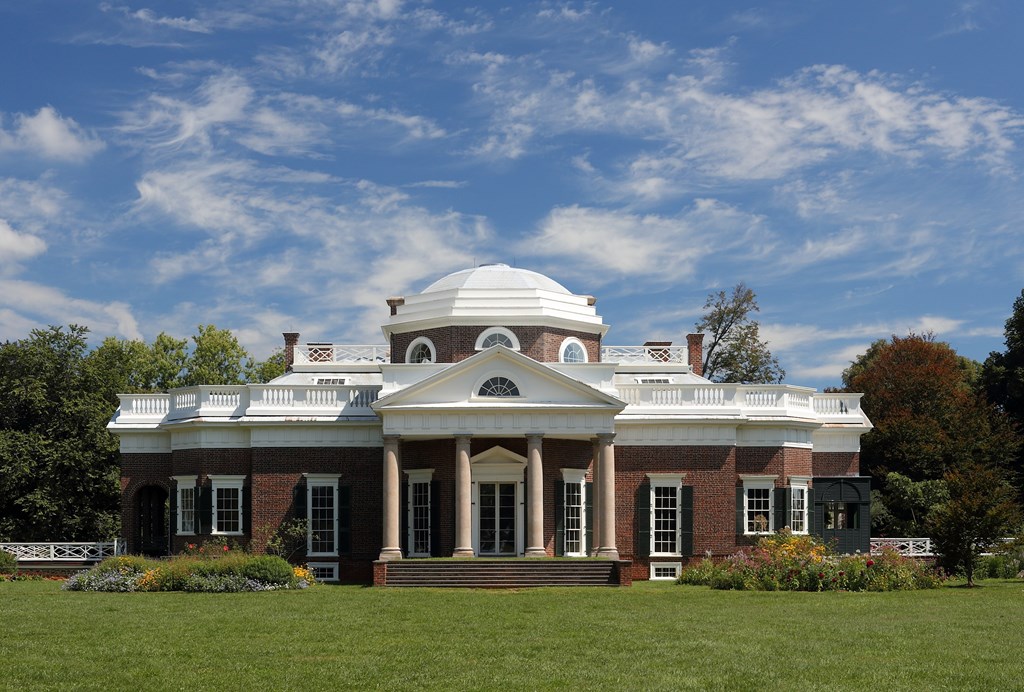 Where Skyline Drive ends, the Parkway begins, and it can be a blissfully crowd-free experience—one long declaration of independence through mountain highlights and hiccups with evocative names. Craggy Gardens and Rocky Knob. Buena Vista and Blowing Rock. Peaks of Otter and Meadows of Dan. Again, don't rush it. At Milepost 61.5 on Day 3, you can exit toward Lynchburg NW / Blue Ridge Parkway KOA (to the east) or Natural Bridge/Lexington KOA Holiday (to the west). Don't miss Natural Bridge itself, a National Historical Landmark once owned by Jefferson.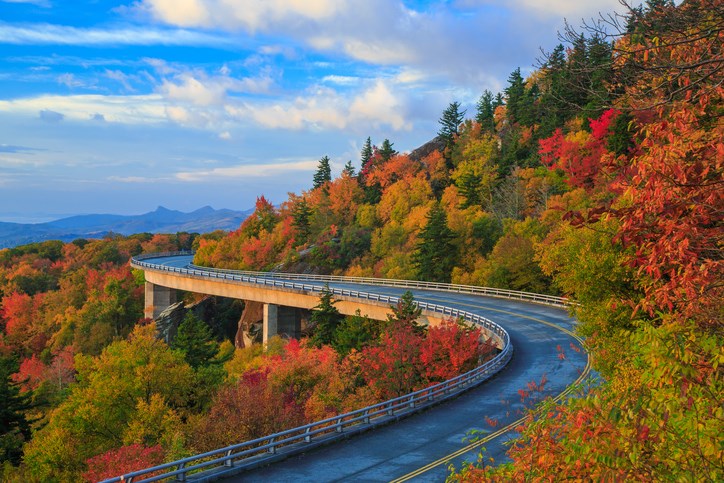 On Day 4, stop for sweet potato pancakes at Mabry Mill Restaurant (Milepost 176), site of a century-old gristmill and a walking tour of rural life in Appalachia. Thirty-seven miles later, celebrate the region's rich bluegrass heritage by exploring the Roots of American Music exhibition at the Blue Ridge Music Center. You might even happen upon a guitar-and-dulcimer duo doing their thing. If it's time to camp again, you can opt for Fancy Gap / Blue Ridge Parkway KOA or, after crossing into North Carolina, Boone KOA (at nearly 4,000 feet, the highest KOA east of the Mississippi).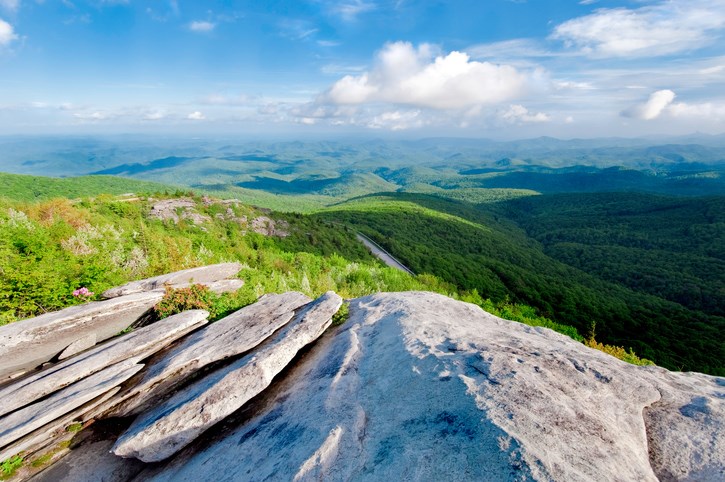 Day 5 will take you past the big (Grandfather Mountain, the highest peak in the Blue Ridge range) and the small (Little Switzerland, at Milepost 334, a slice of the Old World in the Blue Ridge, where the Chalet Restaurant offers an unobstructed patio view of North Carolina's majestic peaks). Fifty miles more, and you're in Asheville, where two campgrounds beckon—Asheville East KOA and Asheville West KOA.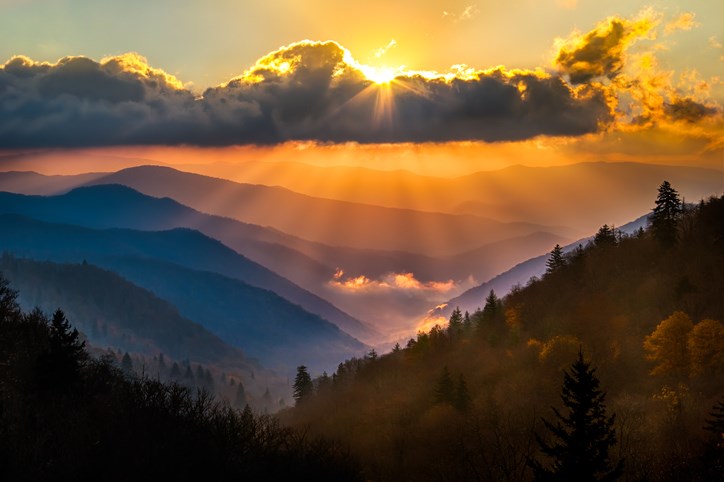 Spend Day 6 strolling around this quirky and endlessly compelling city—and perhaps visiting the Biltmore Estate to bookend your Monticello experience. Complete the final 70 Parkway miles, and the Cherokee / Great Smokies KOA sits at the outskirts of America's most visited national park. The Great Smoky Mountains, straddling the North Carolina-Tennessee border and named for the fog that often shrouds the range, drew more than 10.7 million visitors in 2015 (nearly twice as many as #2 Grand Canyon). Meander along Highway 441 and explore this forested heaven on Day 7. Some more numbers: 187,000 acres of old growth forest, 20 peaks rising over 4,000 feet, five historic districts, and one small farm where a particular golden-voiced girl (who we hear loves to camp) was born and raised. In fact, on Day 8, on the western edge of the range, just a mile from Pigeon Forge / Gatlinburg KOA Holiday, you can visit Dollywood.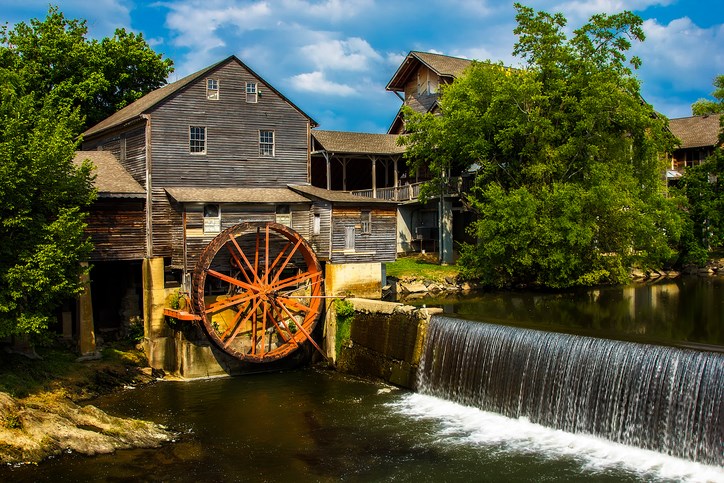 OWNERS TIP: "Experience Asheville on a Friday. Stroll past the street musicians playing everything from electric violins to serving spoons until you reach Battery Park, where a Friday evening drum circle pounds away into the night. You'll discover why Asheville's motto is 'Where Normal is Weird.'" – Vicki Gilkeyson, Asheville East KOA
ALONG THE WAY… Don't miss Linville Falls along North Carolina's Blue Ridge Parkway. The Linville River begins just a few miles away, on the steep slopes of Grandfather Mountain. Stop at Milepost 316, trek for 1.6 miles along Erwin's View Trail, and you'll come upon the falls. If you've arrived after a rainy season, you're certain to gasp at a bona fide torrent twisting through a gorge.
With lots of great KOA locations to choose from along this scenic route, you'll be sure to find the site just right for you!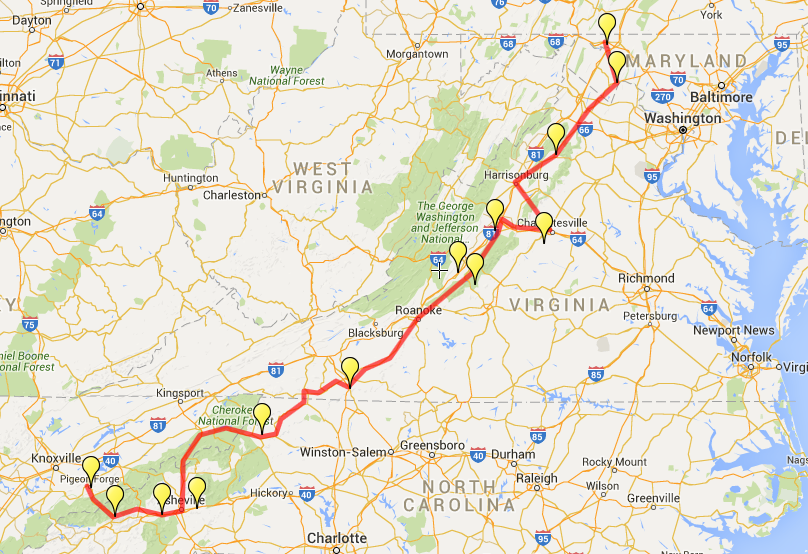 Click to Enlarge Map
EDITOR'S NOTE: 2016 was the 100th Anniversary of the National Parks Service, the agency that oversees more than 400 National Parks, Monuments and Seashores across the U.S. This story was part of a special series featuring great trips you can take to some of America's wonders.

Inspired? If you are headed toward any of our National Parks or Monuments, check out this list of KOA campgrounds near National Parks and Monuments.
Don't forget! If you're ready to plan that dream trip you can save big on stays at all your favorite KOA campgrounds with Value Card Rewards. You'll earn reward points, enjoy members' only offers – including our new Value Card Reward Savings which could save you big with over 500,000 coupon offers – and save 10% off any site at any KOA.
---
ABOUT THE AUTHOR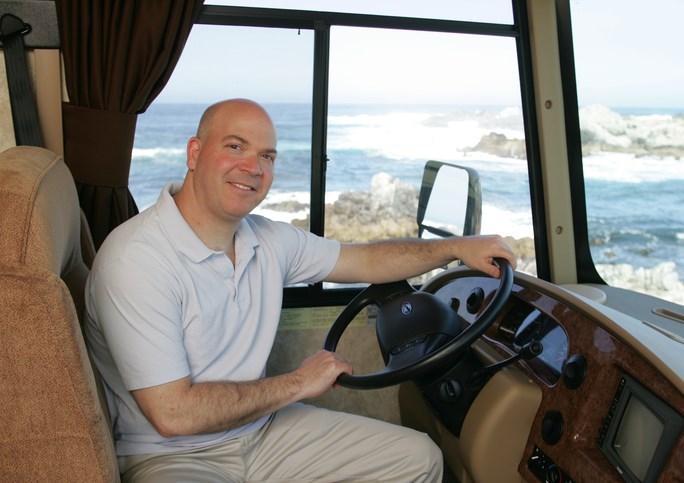 Author Brad Herzog (BradHerzog.com) has written more than 30 books, including three acclaimed memoirs in which he examines big-picture concepts while passing through some of the tiniest dots on the U.S. map. The American Book Review has described his travelogue trilogy as "the new classics of American travel writing." Herzog lives on California's Monterey Peninsula with his wife Amy and their two sons.
Save