Canada sometimes flies under the radar as far as travel destinations go, which is odd for a place with miles and miles of stunning natural beauty. Nicknamed "The Great White North," Canada is made up of ten provinces and three territories, and stretches 3.8 million square miles. It is the second-largest country after Russia! Canada's terrain is varied, with majestic mountains, pristine beaches, forested valleys, and rolling plains. Some parts of the country have yet to be explored by people.
It's no wonder that RV and tent camping are popular pastimes here. The Worldwide Camping Index ranked Canada No. 1 "Best Country for Camping" due to its:
High potential for stargazing
Crazy large number of national parks
Low pollution
Low risk of natural disasters
Beautiful scenery
Canadians get out daily to explore and relax in this wild and wonderful landscape. Hiking, backpacking, and RVing are all popular activities.
If you're stateside and haven't yet crossed the border to explore, what's stopping you? Pick a province and you will find tent and RV options galore, most of which provide several well-kept sites and a range of amenities. There are also plenty of backcountry camping opportunities off the beaten path.
To get started, here's a list of seven reasons why you should head to Canada on your next trip.
Thinking About a Trip to Canada? Here's Why You Should Book it and Go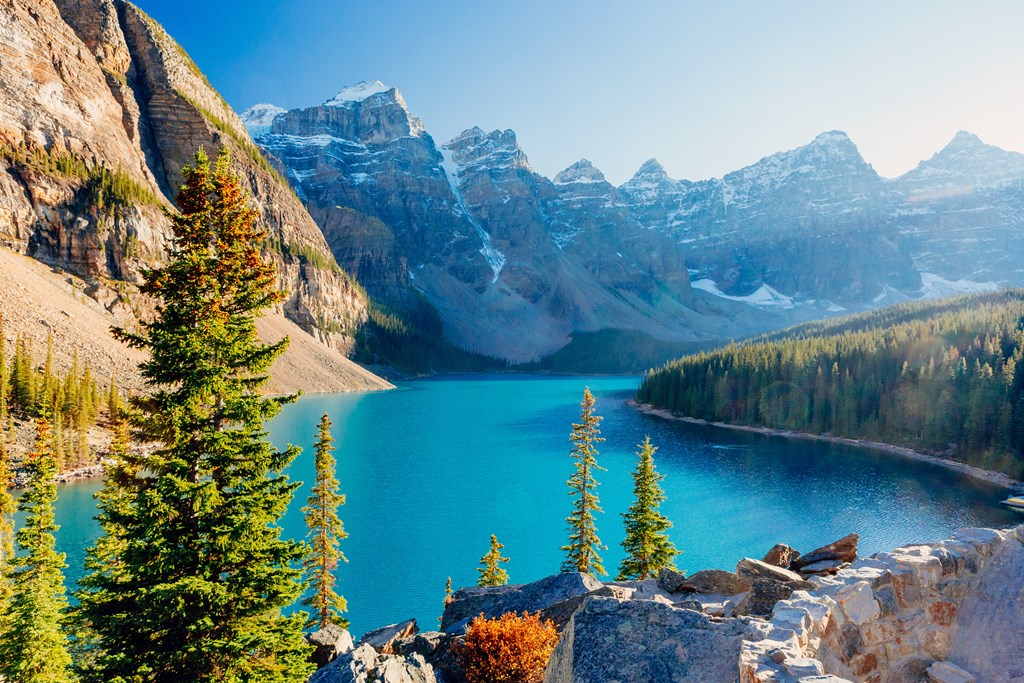 1. Stunning natural beauty on Canada's West Coast
The British Columbia Coast, or BC Coast, is often considered Canada's most picturesque province. It encompasses the entire western edge of the country and borders the Pacific Ocean. This is Rocky Mountain country, known for skiing in the winter and hiking in the summer.
Nature lovers flock to relax and play among the many mountains and glacial lakes, as well as explore breathtaking national parks like those in Watertown, Banff, and Jasper. In fact, Banff National Park is Canada's oldest national park, established in 1885.
You might be surprised to find that Vancouver, BC has some of the mildest temperatures in all of Canada, with temps ranging from a comfortable 70 degrees F in summer to 45 degrees F in winter. True to weather in the Pacific Northwest, winter is typically rainier than it is snowy.
While there's no bad camping in BC, visitors will find plenty of options for how they want to spend time in the region. You might even opt to pitch your tent on a different remote beach each night as part of the West Coast Trail wilderness experience. As if you need more incentive, the BC province is full of great places to camp, including the Cranbrook / St. Eugene KOA Journey.
You can't go wrong exploring the rugged West Coast for the ultimate Canadian experience. The great cities, parks, and wildlife found in BC are the icing on the cake.
KOAs here:
Cranbrook / St. Eugene KOA Journey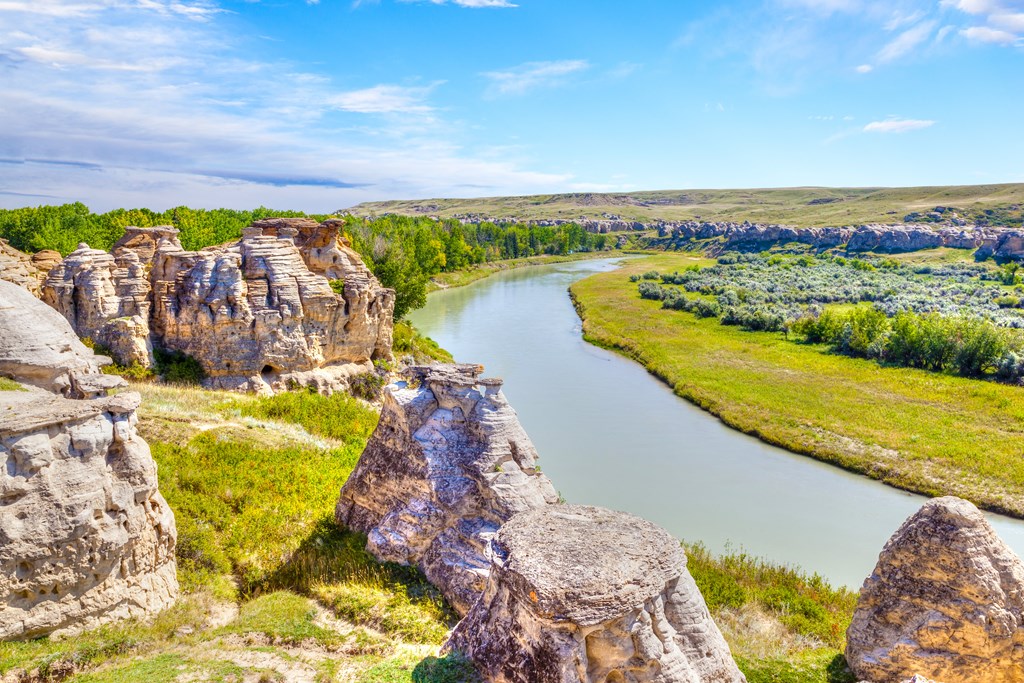 2. Fossil hunting in Alberta
Canada has its own Badlands that span eastward from Drumheller, Alberta, to Saskatchewan to the east, and the U.S. to the south. Adventure-seeking visitors to the region can raft down the Milk River marveling at the sandstone hoodoos dotting the dusty landscape (those large, intriguingly balanced rock formations), or enjoy one of the many hiking, mountain bike riding, horseback riding, or cross-country skiing trails. Alberta is also a popular place for RV excursions, thanks in part to the region's famously low fuel prices.
But perhaps the most enticing draw of the Canadian Badlands is its wealth of dinosaur fossils dating back to the late Cretaceous period, including T-Rex remains. The area is reportedly home to the largest deposits of dinosaur bones in the world. Dinosaur Provincial Park is a UNESCO World Heritage Site, as well as a hands-on place to explore and even find real fossils along the way. There's something for every member of the family here, whether it is a guided tour walking along a "dinosaur trail" or a visit to one of the many world-class dino museums.
After a day or two of fossil hunting, visitors to Alberta might want to switch gears and check out a few of the many festivals and rodeos that are also popular in this wild region.
KOAs here:
Hinton / Jasper KOA Holiday
Lethbridge KOA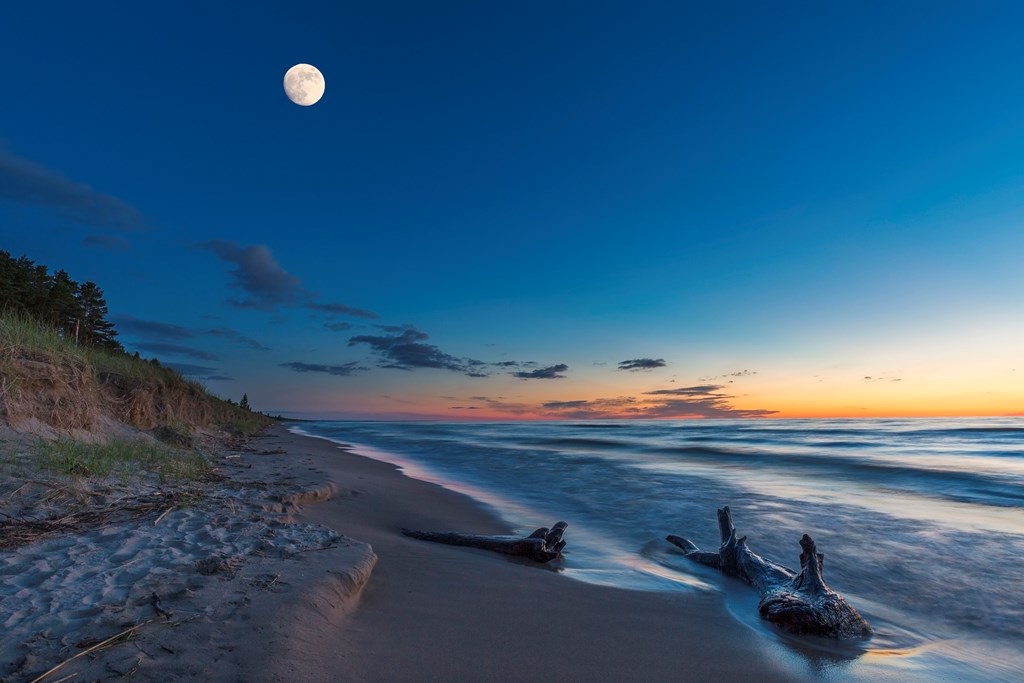 3. Ontario's Beaches and Dunes
If you love the sound of waves gently lapping while you sleep or play at camp, Canada's got plenty of waterfronts — and they're not all on the coasts. Ontario has several dazzling beaches worth exploring.
Ontario lies in east-central Canada, bordered by Hudson Bay to the north and three of the five Great Lakes (and the U.S. border) to the south. Some of Ontario's beaches have striking white limestone cliffs, cerulean blue waters, and long sandy stretches of shoreline. After some analysis, scientists recently found the small Ontario towns of Tiny and Tay, each just north of Toronto, have some of the cleanest water in the world.
In the summertime, Ontario's beach scene can look practically tropical. If you want to dip your toes in or go for a swim, it pays to seek out one of several beach parks that are Blue-Flag recommended, meaning the beaches are clean and safe, and an ideal place for families to kick back.
And don't forget to check out one of the many Ontario beaches that feature massive, spectacular sand dunes. The dunes are a stunning sight, and a surefire favorite for walking, climbing, relaxing, and playing all day. Keep an eye out for signs that indicate whether or not you should keep to the trail to avoid disturbing ancient dune systems.
KOAs here: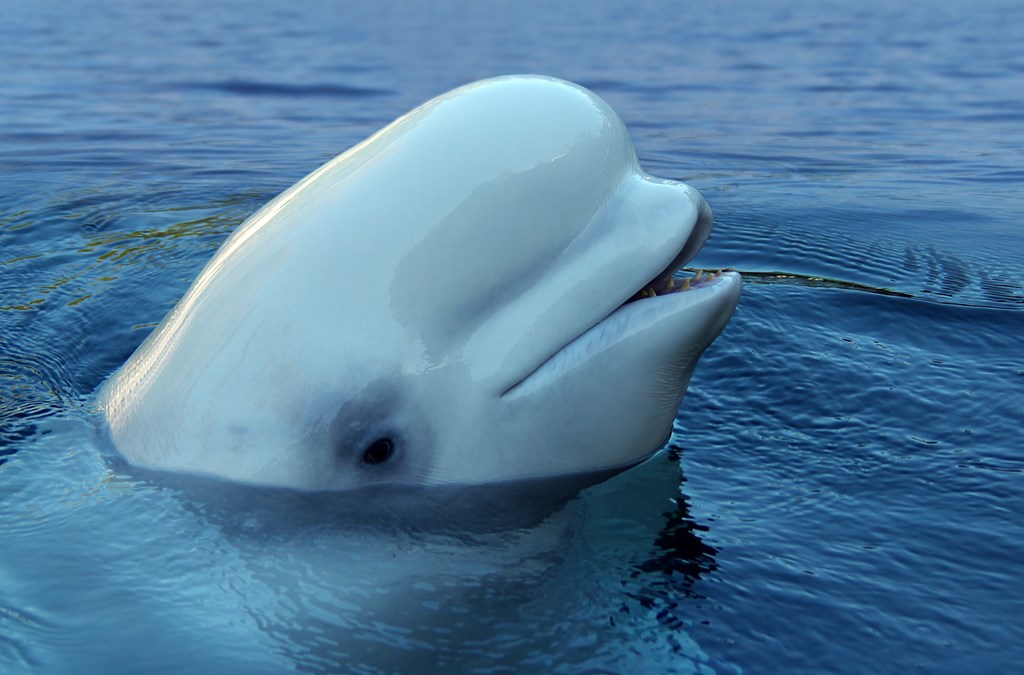 4. Go wildlife watching
The wildlife lives large in the Great White North. Depending on where one ventures in Canada, it's not uncommon to find moose, bison, grizzly bears, whales, bighorn sheep, Arctic foxes, polar bears, and reindeer. Not to mention, the country has hundreds of plants and animals that are found only in Canada and nowhere else on the planet.
The list of indigenous animals and plants includes mammals like the eastern wolf, Vancouver Island marmot, wood bison, and Peary caribou; birds such as the Pacific Steller's jay; and fish like the Banff longnose dace, Atlantic whitefish, and Vancouver lamprey. Hence, the country is a must-see for naturalists and biology enthusiasts.
Whale-watching tours are a popular adventure on both the east and west coasts. Humpbacks, Gray Whales, and occasionally Orcas can be spotted off of Vancouver Island, British Columbia. (There's a good chance you'll spot sea otters, bald eagles, sea lions, and Harbour seals as well.) Beluga whales are often seen in the summer in the northern and eastern parts of Canada, particularly Manitoba and Quebec. The sociable whales can be seen by the hundreds in bays and the mouths of rivers.
KOAs here: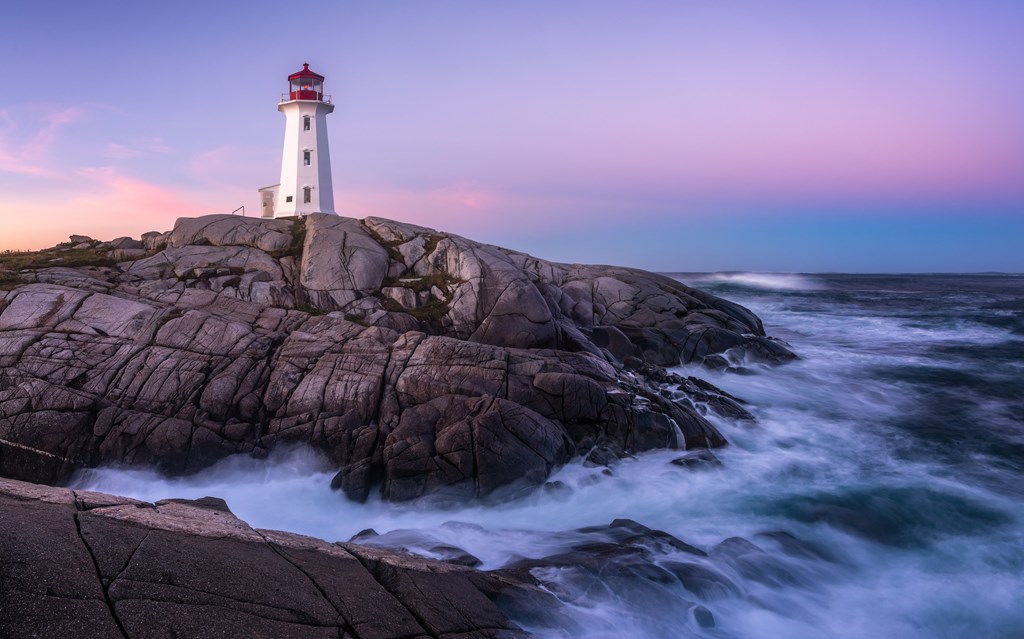 5. Best of Nova Scotia and the East Coast
Canada's East Coast ("Atlantic Canada") includes the provinces of New Brunswick, Nova Scotia, Prince Edward Island, Newfoundland, and Labrador. The region is home to world-renowned Atlantic salmon rivers and the Bay of Fundy, which boasts the highest tides in the world.
Nova Scotia and its highlands are often compared to Scotland in its climate and landscape. The province also has a unique group of rare plants that only grow in Canada's lowlands along the Atlantic coast.
This is where you want to be for the freshest shellfish, sure. But believe it or not, there is more to include on the bucket list here than buckets of mussels. Like taking in Iceberg Alley, an area between the coasts of Labrador and Newfoundland where 10,000-year-old icebergs cruise past every year in late May and early June.
Other "bucket list" items to enjoy on the East Coast are whale watching in the Bay of Fundy (you can see lots of different whale and water species!), early Viking settlements and Norse ruins in Newfoundland, and a collection of historic Canadian lighthouses.
Of course, after all of this, one might as well go ahead and eat some oysters, too.
KOAs here: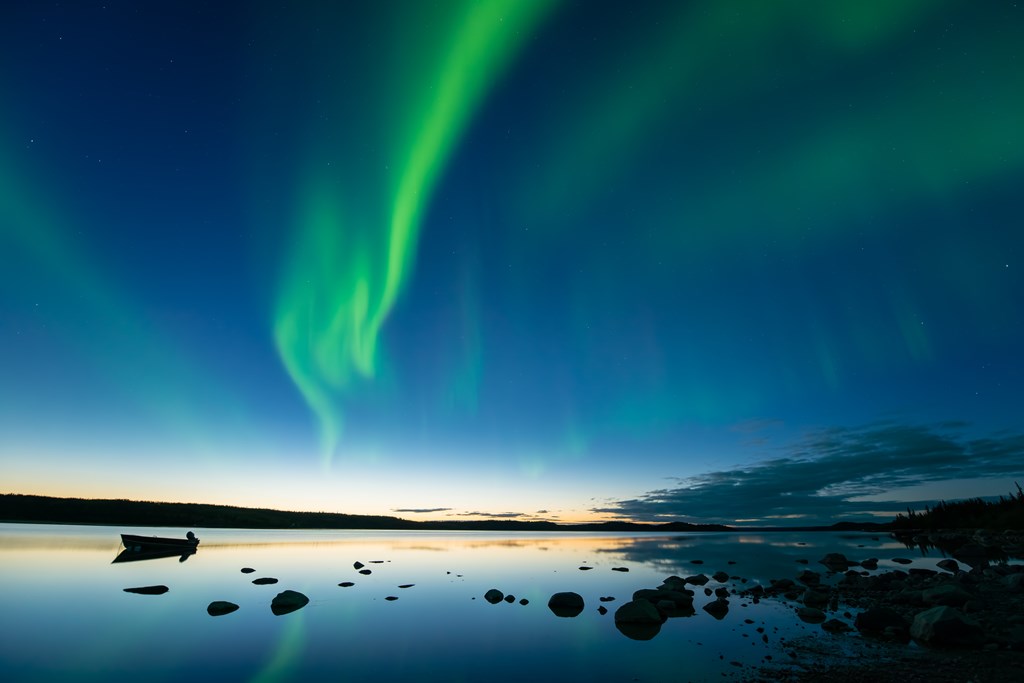 6. Discover the Northwest Territories
Camping in the Northwest Territories (NWT) is a surreal experience and is likely destined to be a trip of a lifetime. This large, northernmost area of the country is a remote taiga ecoregion with miles of virtually unexplored forest and tundra. It is true "backcountry."
Most of the NWT has a subarctic climate, as the area's northern coordinates extend above the Arctic Circle. Even so, some of the territories can get quite hot in the summer, at times reaching 70-90 degrees Fahrenheit during the day.
In June the NWT capital Yellowknife gets about 20 hours of sunlight with no real darkness. This is referred to as "the midnight sun." Winter is referred to as "polar night" when the NWY stays dark virtually around the clock.
There are so many amazing things to love about this part of Canada. But probably one of the first things that come to mind when talking about the Northwest Territories is the spectacular aurora borealis, aka the Northern Lights. Canada's subarctic landscape has crystal-clear nights, very low humidity, and an ideal location directly beneath the earth's band of maximal Auroral activity called the "Aurora oval". That's all to say the colorful, soulful Aurora lights dance about the sky an average of 240 nights per year.
Campers staying in the area between late July and September will probably get a good show while relaxing at the park.
7. Stunning campgrounds and resorts
The Canadian RV and camping industry contributes over CA$ 6.2 billion to the economy and generates more than $3.4 billion to the country's tourism. Camping is big business in Canada, and it's easy to see why.
Canada is home to miles and miles of stunning mountains, beaches, badlands, forests, cliffs, and prairies. It has amazing wildlife like moose and Humpback whales, untouched nature preserves, and ancient landforms including fossils, sand dunes, and icebergs. Camping here is the stuff dreams are made of.
Because so many Canadians (and lots of U.S. neighbors to the south) can't get enough of the great outdoors, the country is home to countless beautiful campsites and resorts. Visitors can have their pick of literally any camping experience — from tent to RV to resort — all featuring unique amenities and activity options. But campers should do their homework before booking, as there are a few important differences between camping in Canada and camping in the U.S. Two big ones are fuel costs and Canada's utilization of the metric system.
The first is fuel costs. Gas prices are always fluctuating, but fuel prices are consistently higher north of the border, to the tune of 25-50% more than standard fuel prices in the U.S. Some ways to conserve fuel on an RV trip include packing light, lowering the AC, and maintaining a smooth ride.
Another item to keep in mind is that Canada uses the metric system (along with most countries). Signage, maps, and distance markers will be listed in kilometers. Temperatures will be measured in Celcius. If you're not familiar with the metric system, reviewing or downloading an app or cheat sheet beforehand will be extremely helpful.
Now you know … What's stopping you?
Now that you have your Canada bucket list assembled, and you've brushed up on the Metric system, it's time to get packing. To tour this country is to try something new and see something new each day.
One week you might find yourself beachside at a well-appointed camping resort in French-speaking Quebec, and the next trip you are backpacking along a well-traveled hiking trail and pitching a tent under the stars. Don't fret too much about which adventure to join; as every camping opportunity in the country offers an awesome opportunity to reconnect with nature.
If you're in the U.S. and wondering where to go on your next camping trip, why not traverse the border and experience Canada's rugged beauty for yourself?
---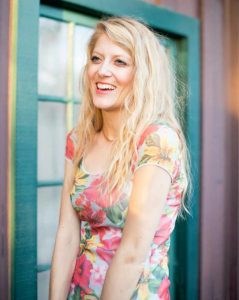 Leslie is a freelance travel and health/wellness writer who gets butterflies from telling stories and sharing information with readers across the globe. Her voice comes from a place filled with passion and dreams.
With over 10 years of experience in crafting words and years of embarking on travels that have taken this Montana girl to some incredible places, Leslie loves the adventures of both body and mind her writing takes her on.
To see what Leslie's up to in the writing and design world, visit her website here.