Despite its short, dark days, it's easy to feel like winter never ends. But at 94 days (vs. 89 days of winter, 90 days of fall and 93 days of spring), summer is the longest season. Still, come September it's hard to say goodbye to sporting shorts and sandals and hello to wearing pants and socks again. It's also not fun to know you're running out of daylight, literally. However, it's not all bad news bears. There are plenty of places in the country where fall comes late (if at all). Whether you want to camp in October and still be able to use the campground pool, or you'd like to hike in Zion National Park in November without needing to wear layers, here are eight camper-friendly destinations where fall feels like summer.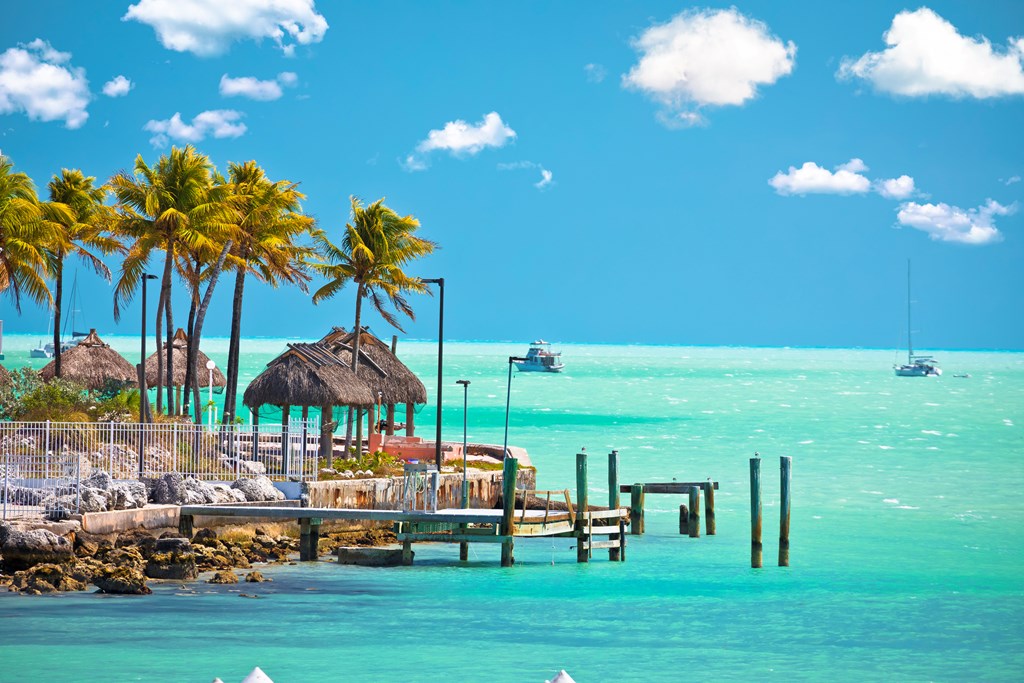 1. Florida Keys, Florida 
As the southernmost city in the continental U.S., Key West celebrates summer year-round. The average daily temperature in September is in the high 80°s. In October it's the mid-80°s and by November, it's only down to the low 80°s. If you need to cool off, don't plan on the ocean helping much. The water temperature stays in the 80°s, too. In other words, you can snorkel the day away at Dry Tortugas National Park without needing a wetsuit. Pro tip: plan your fall travel for later in November when the hurricane season is winding down.
Nearest KOA: The pool at Sugarloaf Key / Key West KOA Holiday is open all year, and there's even a poolside pub!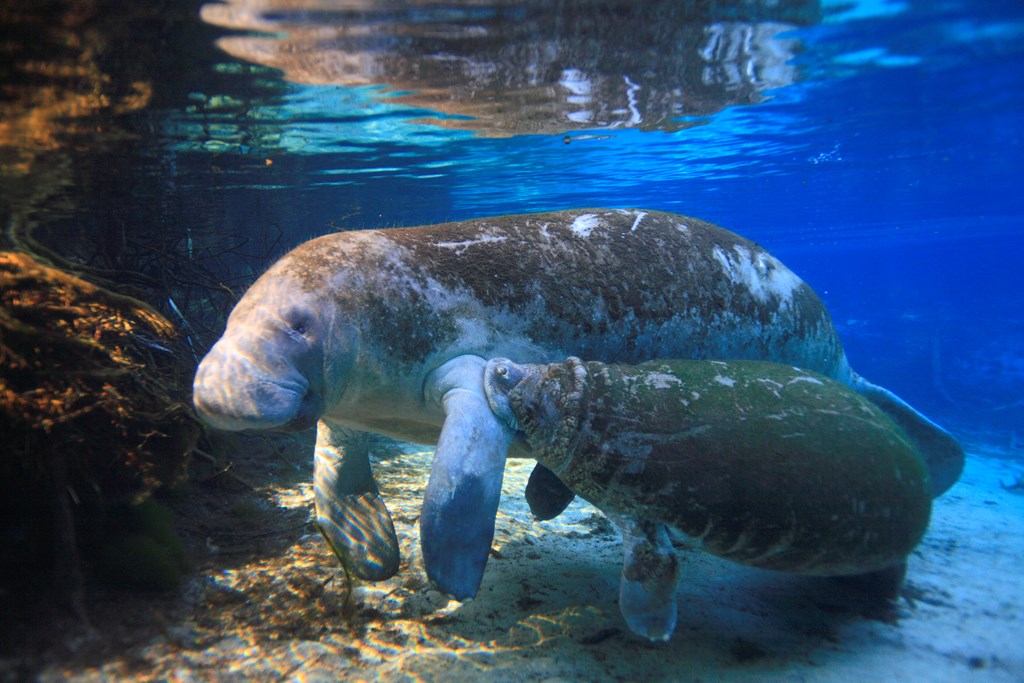 2. Crystal River, Florida
This coastal community in western Florida also regularly sees the 80°s throughout the fall months. Since it's on the Gulf of Mexico, the sunsets are hard to top. And if your bucket list includes swimming with manatees, look no further. You can swim with them, year-round, at the Crystal River National Wildlife Refuge. That said, don't expect the water to be as warm as what you'll encounter in the Keys. Still, at 72°, it's still quite pleasant.
Nearest KOA: Clearwater / Lake Tarpon KOA Holiday is just 60 miles south of Crystal River and is a great home base if you want to see nearby Tampa, too.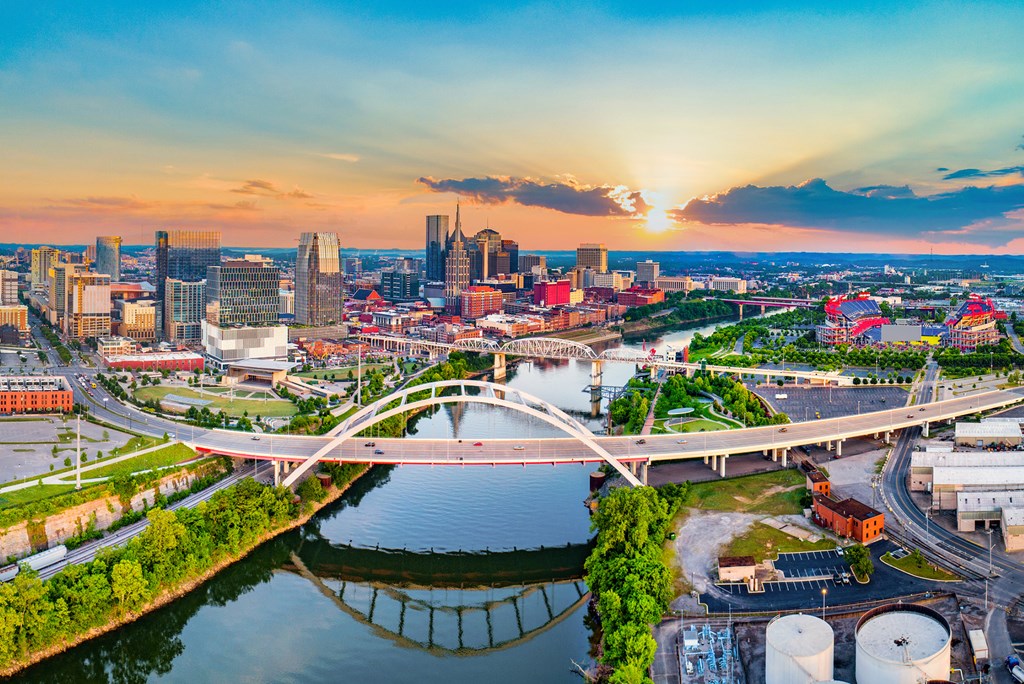 3. Nashville, Tennessee
While you may not want to visit in July (it's hot and muggy), September is a beautiful month to visit Music City. Daily temperatures are usually in the low 80°s. They drop to the 70°s in October – Nashville's driest month so don't worry about rain ruining your trip. By November, it's getting cooler (think 60°s), but you'll be too distracted by the beautiful fall foliage to complain. There's even a colorblind viewfinder (for people who have a hard time seeing reds and greens) at the city's beloved Radnor Lake State Park.
Nearest KOA: Nashville KOA Resort is just three miles from the Grand Ole Opry and 12 miles from downtown Nashville.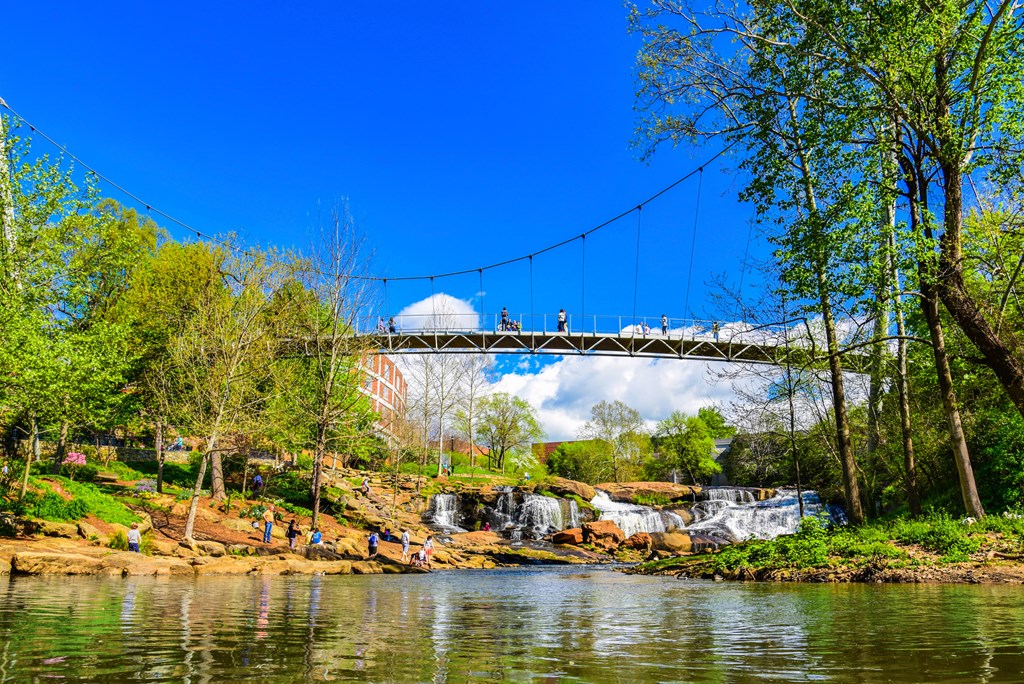 4. Greenville, South Carolina
Fall in the foothills of the Blue Ridge Mountains is also striking. Greenville's fall temperatures are very similar to Nashville's (it's just a six-hour drive east), but the city has more of a small-town feel. That said, expect a great crowd to come out for November's Greenville Country Music Fest which attracts headliners like Zach Bryan and the Turnpike Troubadours. While you're in town, don't forget to stop by Falls Park on the Reedy. The crown jewels of this 32-acre urban oasis are the waterfalls flowing below the gravity-defying suspension bridge. 
Nearest KOA: Traveler's Rest / North Greenville KOA Holiday, open year-round, is just 16 miles from downtown Greenville, and its pool has a pretty long season (5/27 through 10/4).  

5. Dahlonega, Georgia 
Located in Northern Georgia, the quaint Appalachian community of Dahlonega (pop. 7,000) is also adjacent to the Blue Ridge Mountains.  I.e. It enjoys the same autumn daily averages as Greenville. And like Greenville, it has gorgeous waterfalls. In fact, Northern Georgia is home to more than 120 waterfalls. It's also the heart of Georgia's under-rated wine country, and October is when the state's 70 wineries finish harvesting their grapes. In addition to being known for its wine, Dahlonega is the site of the first U.S. gold rush which is remembered every year during the annual Gold Rush Days festival in October. 
Nearest KOA: Blue Ridge / Toccoa River KOA Holiday is about an hour's drive north of Dahlonega; for the scenic route, drive through the Chattahoochee-Oconee National Forests. 
6. Carlsbad, California
If the 80s are too warm for you, head to this coastal town where the fall months see average temperatures ranging from the high-70°s to the high 60°s. With the kids back in school, it's a great time to visit California's beautiful beaches including South Carlsbad State Beach, a popular place for picnicking, fishing and even swimming. In September, the water is still as warm (68°) as it is in the middle of summer. If the kids think it's too cold to play in the waves, why not take them to nearby LEGOLAND California? If they behave, of course. 
Nearest KOA: Temecula / Vail Lake KOA is 40 miles east of Carlsbad in the heart of Southern California's famous wine country.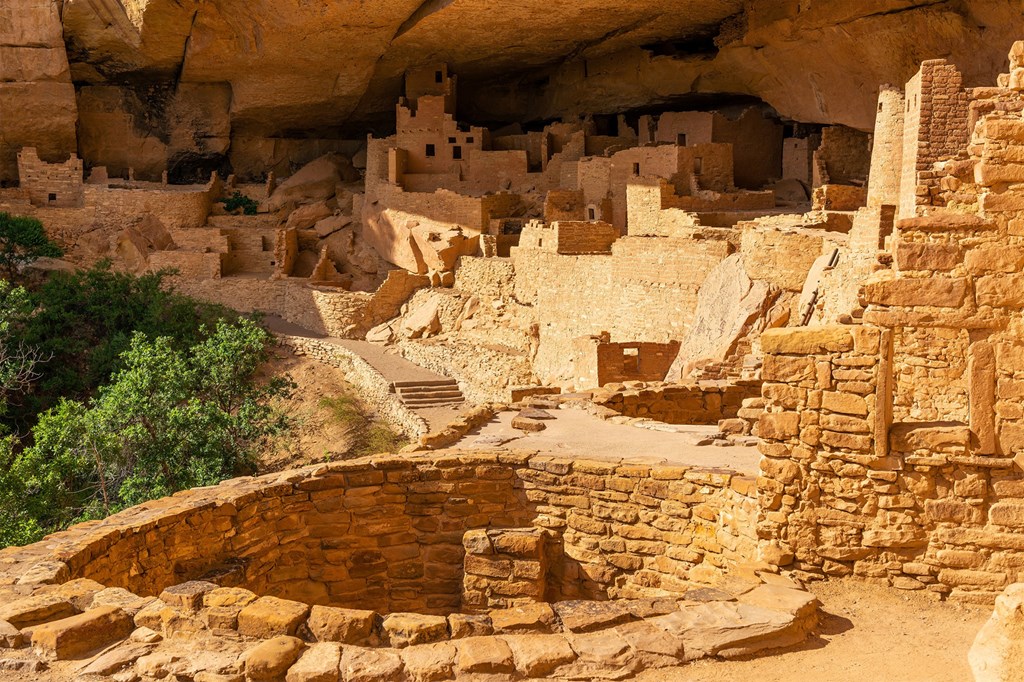 7. Mesa, Arizona
If you like it hot – as in 90°s – you'll be happy in Mesa in September and October. By November, highs here just 15 miles east of Phoenix are still in the high 80°s. While you may have to compete with snowbirds for a tee time, it's a fantastic place to golf. There are more than 200 courses to choose from. When you find yourself needing a little TLC from some AC, head to the Arizona Museum of Natural History in downtown Mesa or the nearby i.d.e.a. Museum where kids can get creative and let their imaginations run wild. 
Nearest KOA: Mesa / Apache Junction KOA Journey is just 20 miles east of downtown Mesa in the foothills of the scenic (and perhaps, spooky) Superstition Mountains.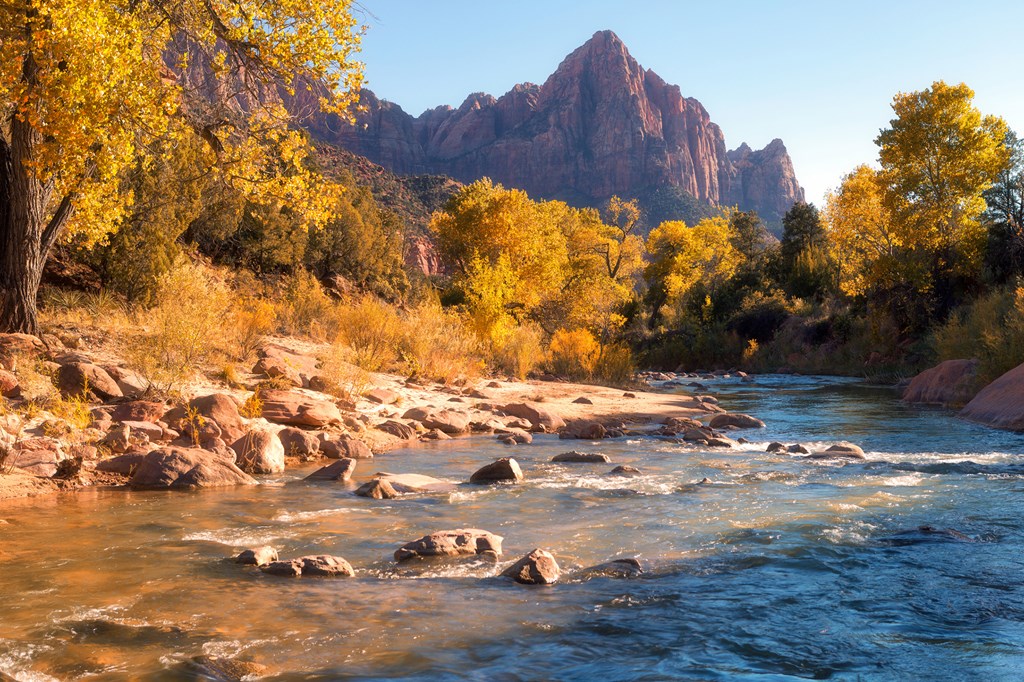 8. Zion National Park
With an average daily high of 91°, September in Utah's first national park is still quite hot. By October, the average daily high drops to 79°, and by November, you're looking at an average high of 64°. Fall is also a great time to visit Zion National Park if you want to take advantage of the free shuttle service on Zion Canyon Scenic Drive. Simply park at the visitor center or in nearby Springdale (which has a free shuttle to Zion) and enjoy the ride while your driver does all the work. The shuttle stops at popular trailheads including Angel's Landing, a national park bucket list hike, and the Temple of Sinawava in The Narrows. 
Nearest KOA: The pool at St. George / Hurricane KOA Journey, located 33 miles west of the visitor center, doesn't close for the season until October 31.
---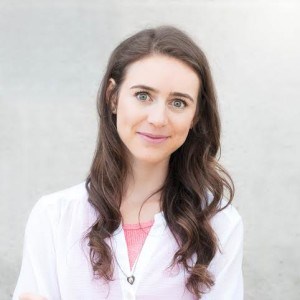 Katie Jackson is a writer and media specialist based in Montana's Big Sky Country. Living and working everywhere from New York to Nicaragua, Katie is no stranger to adventure. When she's not traveling the world (or writing about it!) she's busy chasing after a Leonberger named Zeus. Follow Katie's travels on Instagram @katietalkstravel.

---