Spanning 840 miles of coastline, from the palm tree-lined waters of San Diego to the redwood-towering shores of Mendocino, it's hard to out-beach California. And considering the staggering shoreline of the sprawling state, the sheer variety of beachfront offers something for everyone, whether you're looking to surf in the sun or scarf Dungeness crab by a marina. From the iconic hot spots to the lesser-known sleeper hits, here are twelve California spots to add to your beachy bucket list.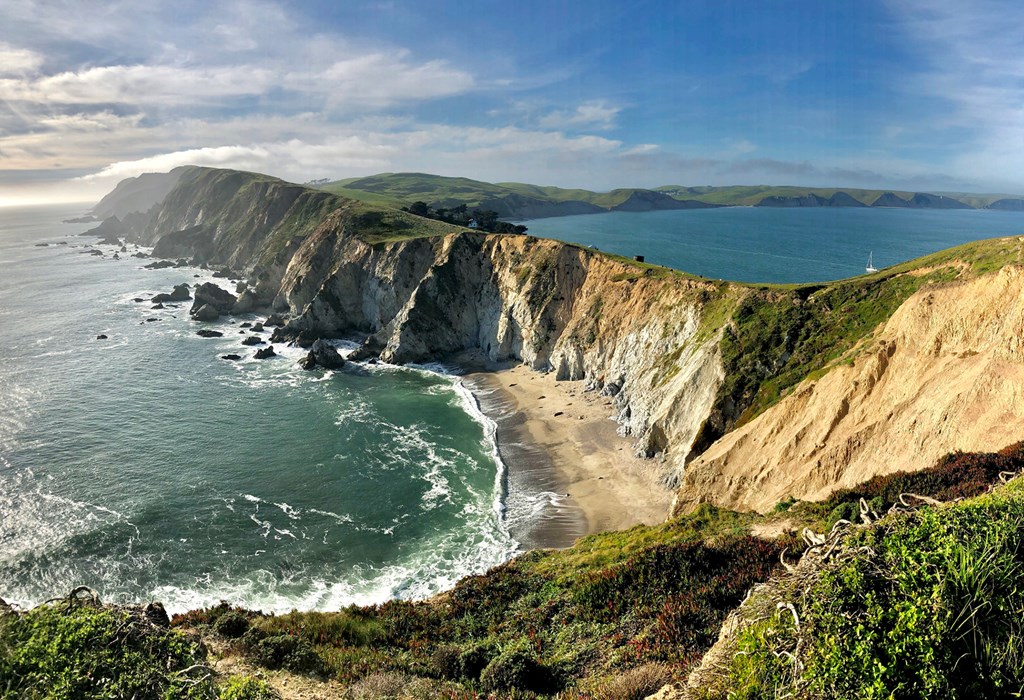 1. Point Reyes National Seashore
Trade surfboards for craggy bluffs at Point Reyes National Seashore, one of the premiere national parks hugging California's epic coast. Located about 40 miles north of San Francisco, this Marin County beauty is a go-to for nature-lovers who prefer their beaches teeming with tranquility and wildlife — if you're lucky, you may be able to spot gray whales surfacing in the distance. With 80 miles of coastline, beaches here are breathtaking to behold, especially considering the vastness of nature as far as the eye can see. Anchored by tall bluffs and sheer cliffs, beaches include Wildcat Beach, Limantour Beach, and Drakes Beach, and the adjoining Phillip Burton Wilderness Area provides miles of serene hiking amidst peaceful pine trees. The water tends to be frigid (aka not ideal for swimming), but sandy beaches are rife for a leisurely stroll, and rockier ones are awesome for tidepooling. Be sure and stop by the park's historic Point Reyes Lighthouse, where you're most likely to spot whales, seals, and sea lions.
Nearby KOAs:
San Francisco North / Petaluma KOA
2. Half Moon Bay
On the other side of San Francisco (about 30 miles south, to be exact), Half Moon Bay is a breathtaking Bay Area beach with a ton of variety and space to frolic. The bay itself is colossal, encompassing numerous smaller beaches within its 25-mile span, like Dunes Beach and Francis Beach, with the northern area particularly renowned as a surfing destination. The crux of it all is Half Moon Bay State Beach, where most visitors flock to picnic, fish, surf, and camp. If you'd prefer to stay on land, the California Coastal Trail hugs the shoreline for almost five miles along a former railroad, offering sweeping panoramas between Seymour Bridge and Pillar Point.
Nearby KOAs:
Santa Cruz North / Costanoa KOA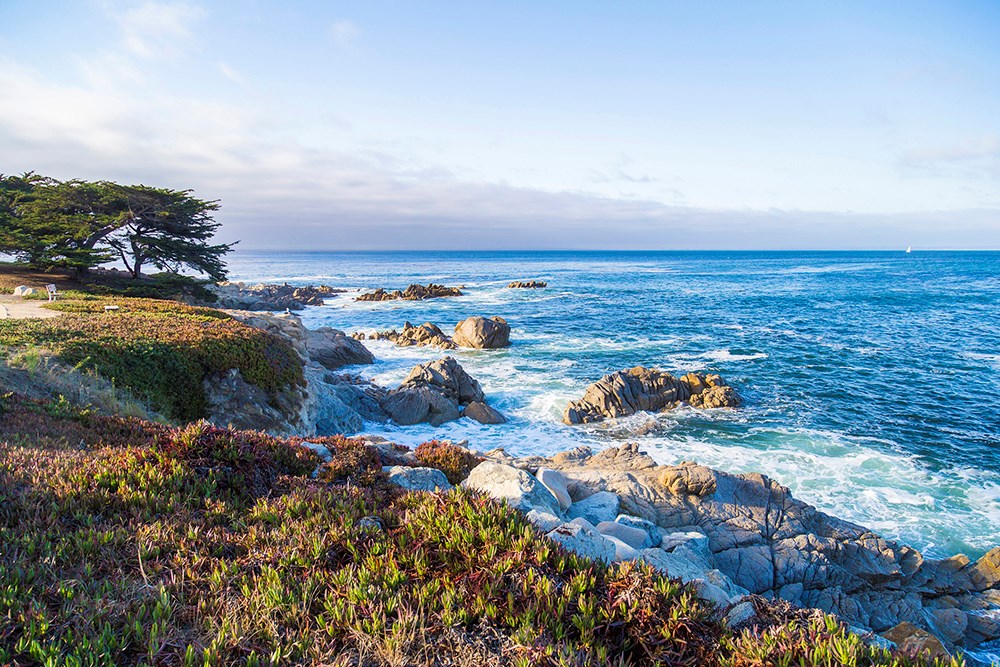 3. Monterey
Venturing even further south of Half Moon Bay, Monterey has come to be synonymous with the California coast, thanks to its famous Monterey Bay Aquarium. But there's more to marvel at here beyond underwater exhibits. Outside, Monterey State Beach runs from Monterey to Seaside, the latter of which (on the northern end) is an area popular for paragliding and fishing. Also on the northern end of the beach is an area called The Crater, a secluded alcove of soaring sand dunes. Del Monte Beach is in the middle, at the foot of a massive bluff, and the best area for kayaking and swimming in a much quieter setting than southern California — just be prepared for icy temps.
Nearby KOAs:
Moss Landing KOA Express
Salinas / Monterey KOA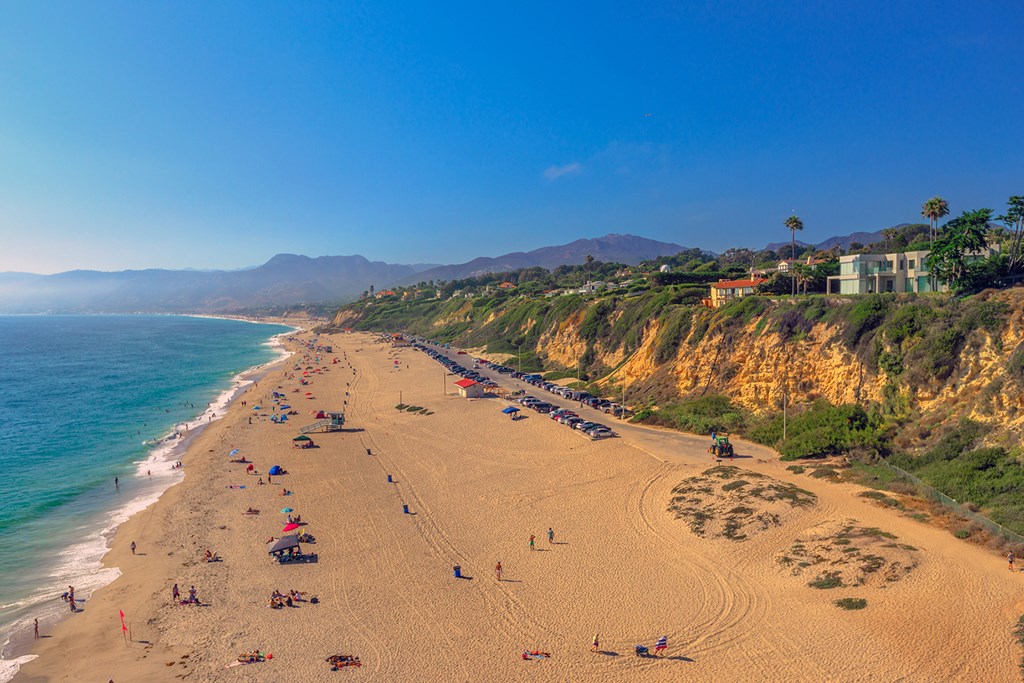 4. Malibu
When most folks think of California beaches, Malibu is surely one of the first spots to come to mind. A quintessential bucket list-worthy beach, for California and beyond, Malibu is as beautiful as you'd imagine. The idyllic setting for some iconic Californian fun in the sun, the mountainside community of Malibu encompasses 21 miles of small, sandy beaches, like Zuma Beach, Point Dume State Beach, Puerco Beach, and Malibu Lagoon State Beach, where Malibu Creek washes into the Pacific. The latter is the perfect go-to if you're looking to sunbathe — and watch for celebrities — in the shade of Malibu's mansions. It's also nicknamed Surfrider Beach, for its abundant waves and surfing opportunities, and it's home to the famed Malibu Pier. Malibu's close proximity to the Santa Monica Mountains also makes it a great spot for hiking, with forest and canyons a stone's throw from the shore.
Nearby KOAs:
Ventura Ranch KOA Holiday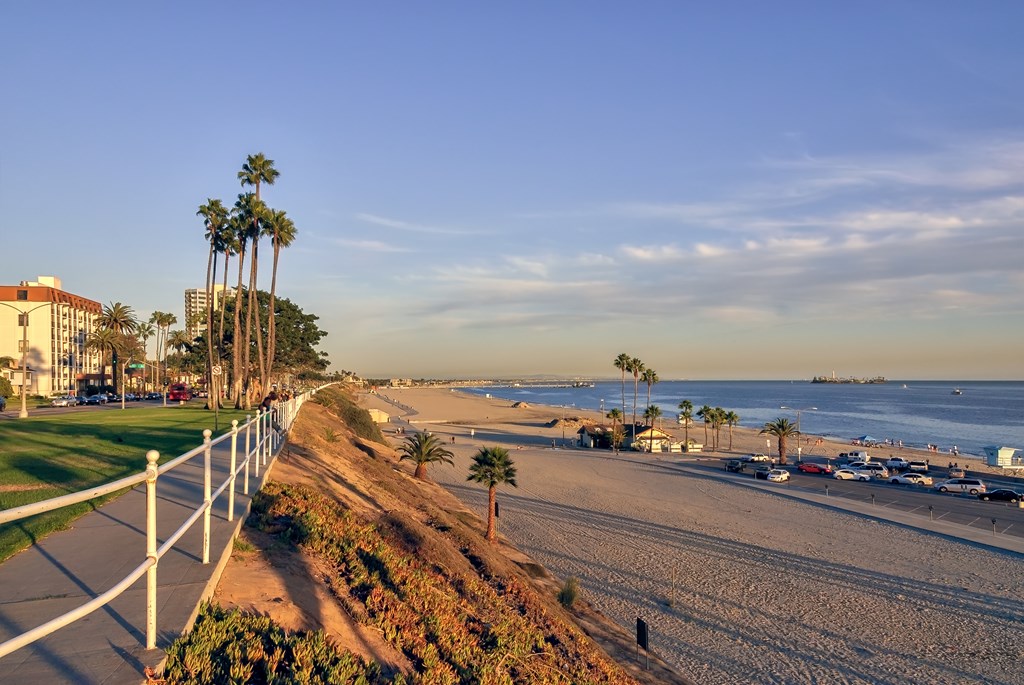 5. Long Beach
Living up to its name, the beaches in SoCal's Long Beach are quite long, spanning 28 miles of enchanting shoreline along the Long Beach Peninsula. The city of Long Beach itself is loaded with funky boutiques, indie restaurants, and events, but its namesake beaches are where it's at to capture the kind of endless sunshine and warmth that California has come to be known for. Said beaches include Alamitos Bay Beach, Belmont Shore Beach, Colorado Lagoon Park, and Long Beach City Park, all of which are wide, lined with palm trees, and spacious, offering a much more chill, relaxed vibe than some of the scenier settings in the state (ahem, Malibu).
Nearby KOAs:
Ventura Ranch KOA Holiday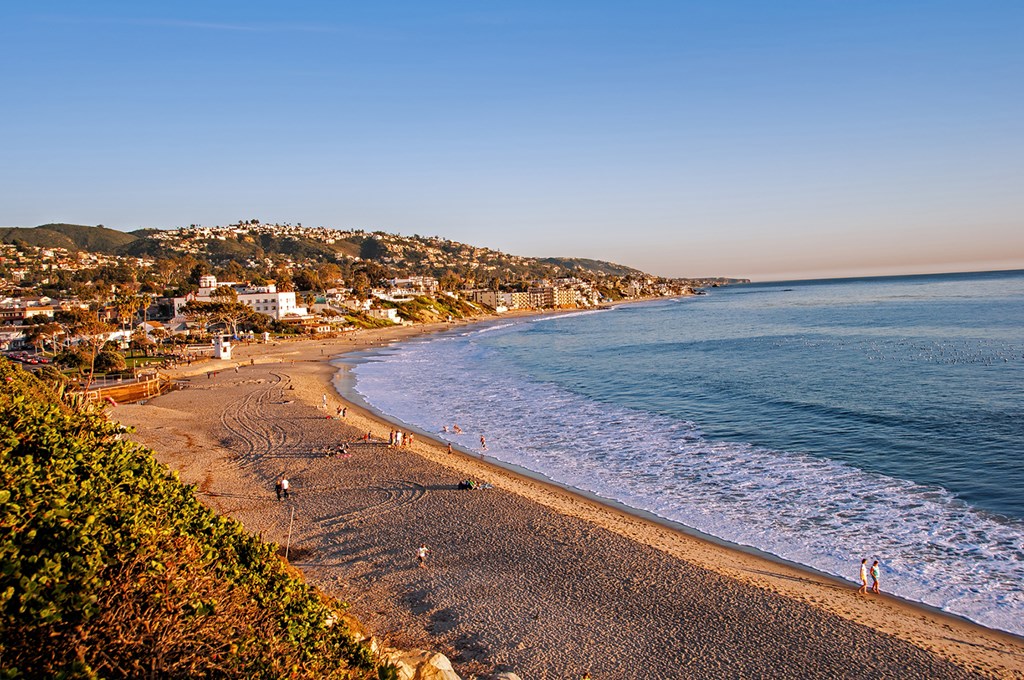 6. Laguna Beach
Another iconic coastal getaway in California, Laguna Beach is most renowned for its ample cove beaches, which provide tranquil seaside havens amidst rocky bluffs and cascading waves. Unique for southern California, which typically sees less cove beaches than the northern part of the state, Laguna's beachy nooks and crannies can be explored in less-visited areas like Victoria Beach and Thousand Steps Beach. The main attraction, though, is the aptly dubbed Main Beach, located right in the middle of Laguna. Nicknamed the "Window to the Sea," this is where you'll find gorgeous, turquoise-blue water and a boardwalk that meanders along the shoreline to Heisler Park.
Nearby KOAs:
Temecula / Vail Lake KOA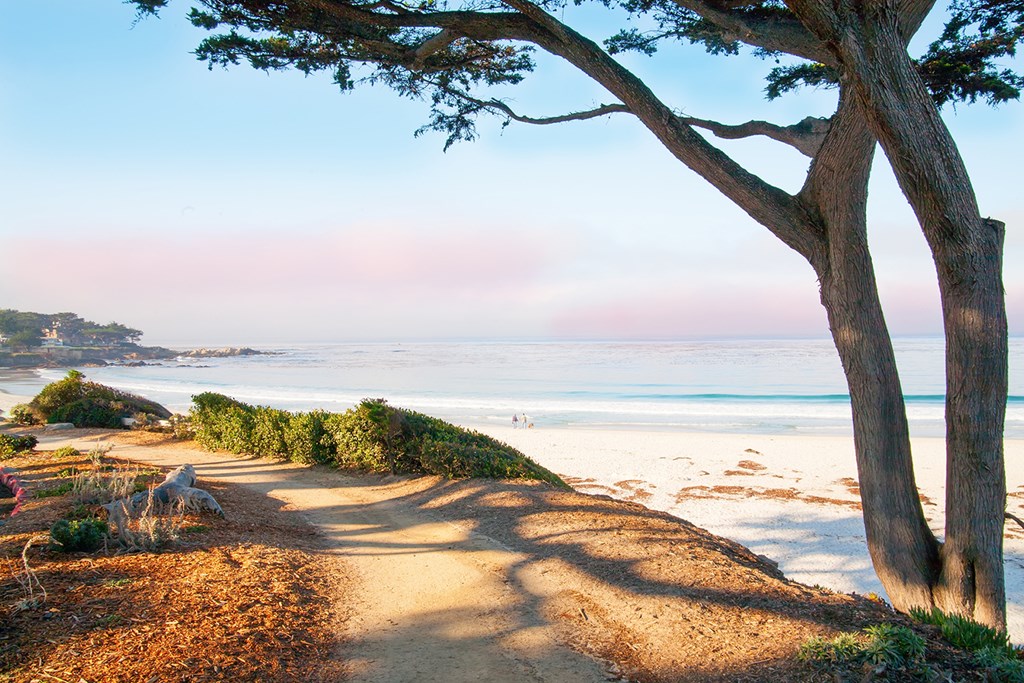 7. Carmel Beach
In central California's Carmel-by-the-Sea, Carmel Beach feels more Mediterranean than Californian, thanks to its pearly-white sand and royal-blue water juxtaposed by gnarly cypress trees. Calm, peaceful, and relaxing, it's an ideal locale for a romantic sunset stroll in the sand or a relaxing picnic. For more strolling opportunities, there's a granite path that that weaves along the bluff overlooking the beach, from Scenic Road to Martin Way. This is also a great beach for dog-owners, as pets are allowed off-leash (as long as they remain close, and under voice control at all times).
Nearby KOAs:
Moss Landing KOA Express
Salinas / Monterey KOA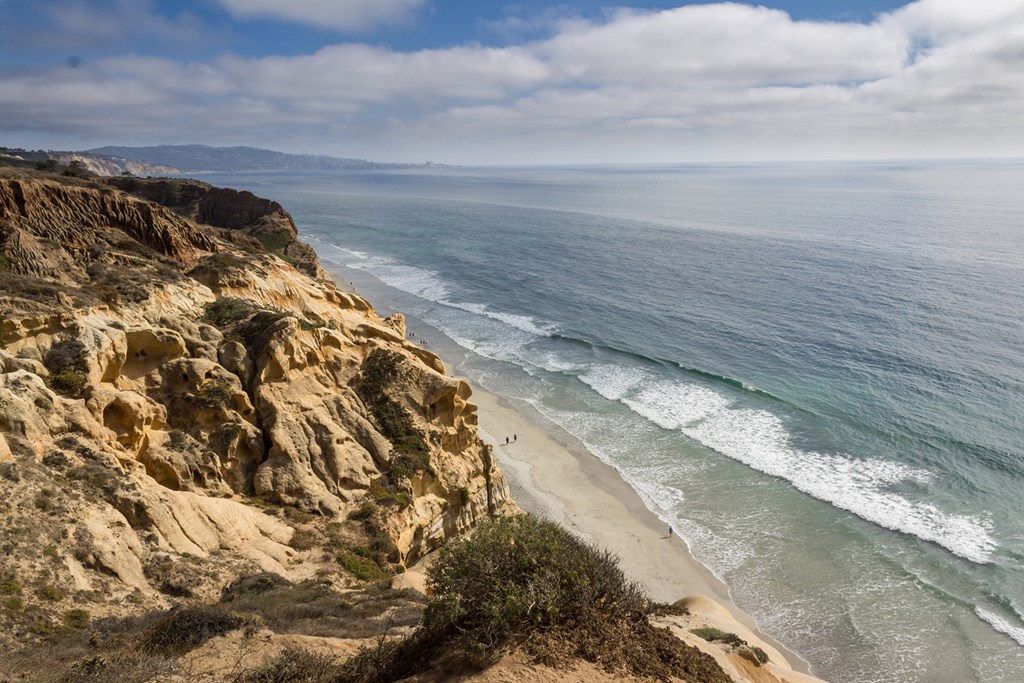 8. Torrey Pines State Beach
Located near the charming community of La Jolla, this San Diego getaway is a go-to for some of the state's most epic surfing and hang gliding — on one of the widest sandy beaches in California. Beneath a series of bluffs and rocky hills, surrounded by scenic hiking trails in Torrey Pines State Natural Reserve Park, it doesn't get much more action-packed than this. The north side of the beach, accessed via the low road is best for swimming and surfing, while the southern end of the park is home to quieter Black's Beach, which is mostly known for its huge winter waves.
Nearby KOAs:
San Diego Metro KOA Resort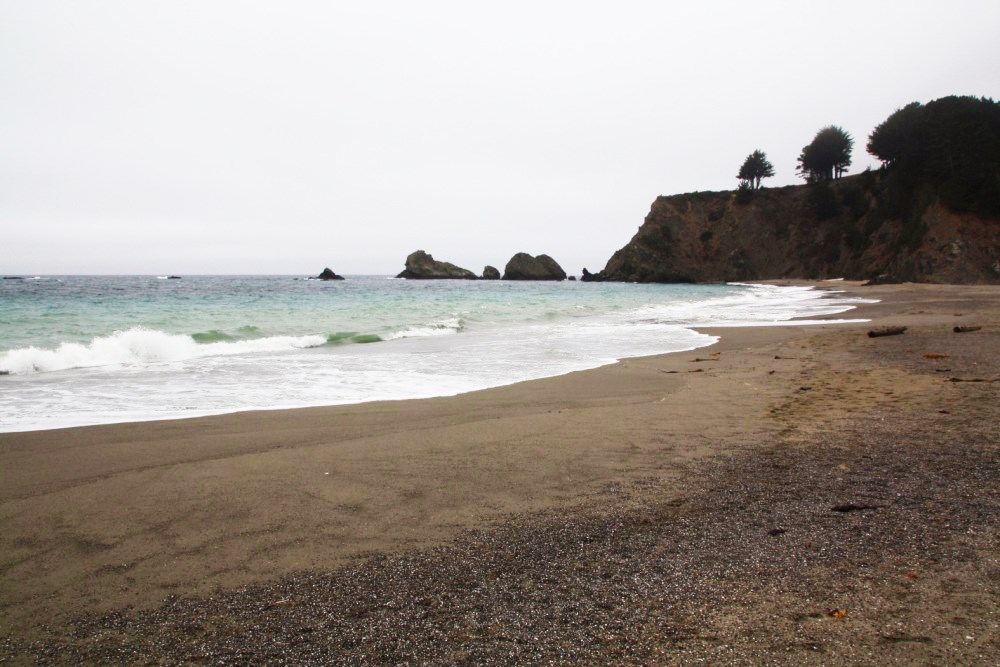 9. Navarro River State Beach
If you prefer skyscraping redwoods over palm trees, then head north to Navarro River State Beach near Mendocino, a NorCal town charmingly designed to replicate a seaside community in New England. The park's namesake river weaves its way through towering forests of second-growth coastal redwoods, culminating with the area's premiere beachfront on the southern end of Mendocino County. Flanked by redwood trees on one side and crashing waves on the other, what it lacks in swimming (way too cold and precarious) it more than makes up for in rugged beauty, mesmerizing driftwood, and wind-swept scenery that makes for an invigorating kiting experience. Typically brisk, it's a beautiful locale for a romantic walk, or cozying up to a beachside bonfire, before heading into town for a seafood-filled feast at one of Mendocino's myriad cafes and restaurants. For something more immersive, Navarro River Redwoods State Park is great for fishing, kayaking, and hiking amongst giants.
Nearby KOAs:
Manchester Beach / Mendocino Coast KOA Journey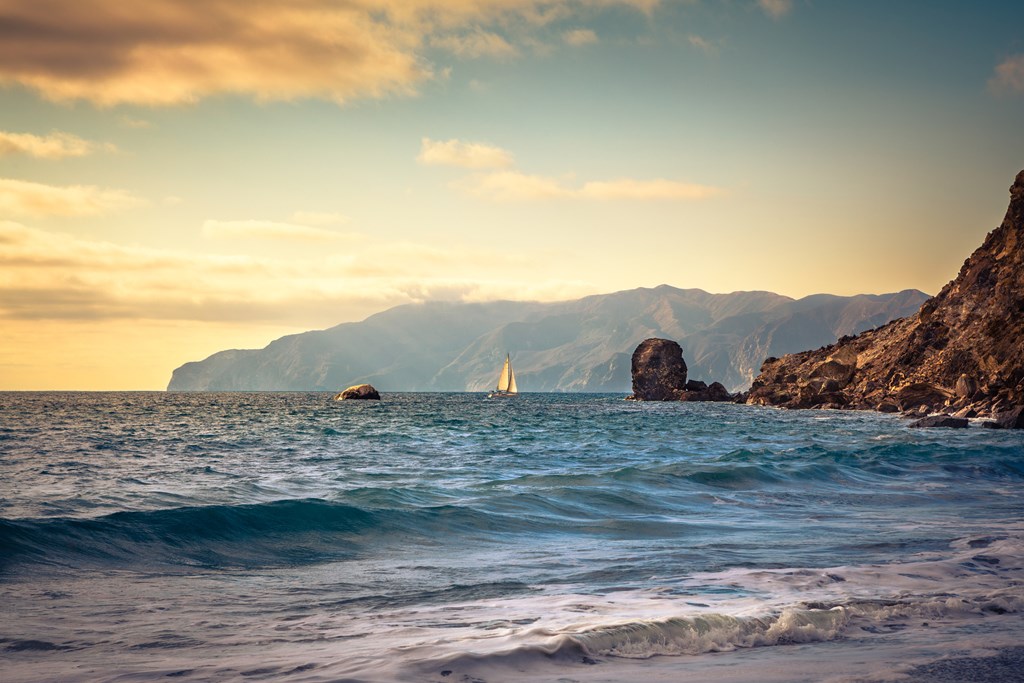 10. Catalina Island
For something truly off the beaten path, you can't beat Catalina Island, located 22 miles off the coast of southern California. Utterly remote, the beach-lined island is only accessible via ferry (or private seaplane), and there are only two towns — Two Harbors and Avalon — on the island. It's well worth the added effort, though, as Catalina Island is pretty much endless beachfront in every direction. In Two Harbors, the most reachable beach is Harbor Sands Beach, decked out with snazzy lounge chairs and cabanas, while Avalon has Middle Beach, Step Beach, and South Beach, the latter of which is home to Pleasure Pier and near a variety of eateries and shops.
Nearby KOAs:
Temecula / Vail Lake KOA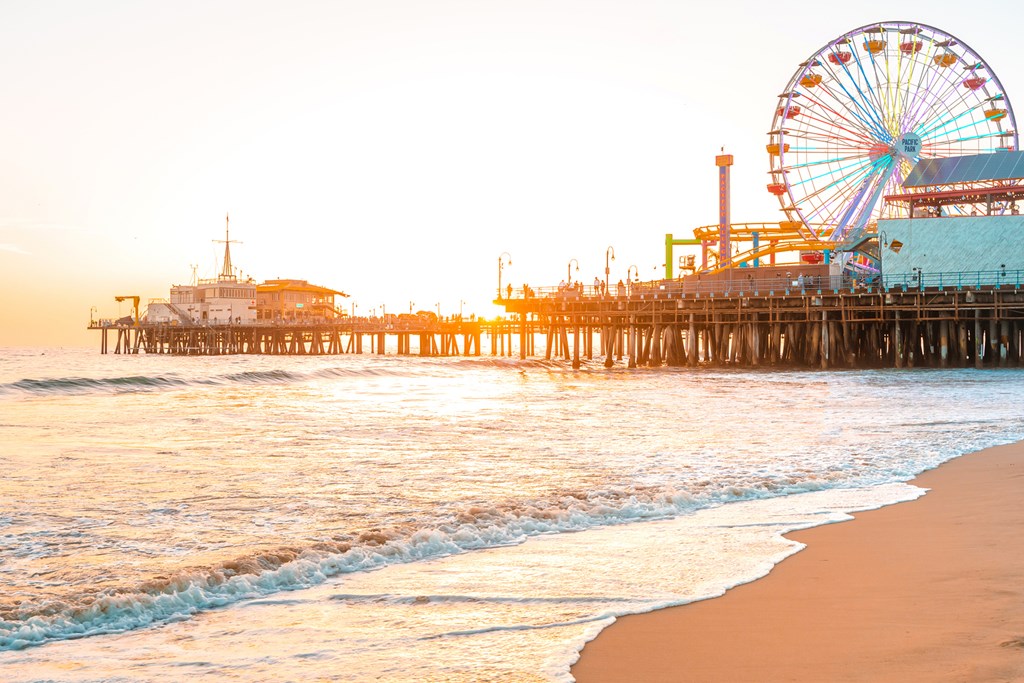 11. Santa Monica
Right up there with Malibu, Santa Monica is another Californian community that's synonymous with some of the most quintessential shoreline in the nation. And for good reason. From its iconic boardwalk and pier to its beachside bicycle rentals, restaurants, and Ferris wheel, it ticks all the boxes for that postcard-perfect California experience. Santa Monica's beachfront runs for almost four miles, with paved bike paths spanning its entirety, and the adjoining boardwalk is dotted with convenient cafes and shops. Thanks to its calm waters, myriad lifeguard towers, and amusement park attractions on the pier, Santa Monica is a popular fixture for swimming and family outings.
Nearby KOAs:
Ventura Ranch KOA Holiday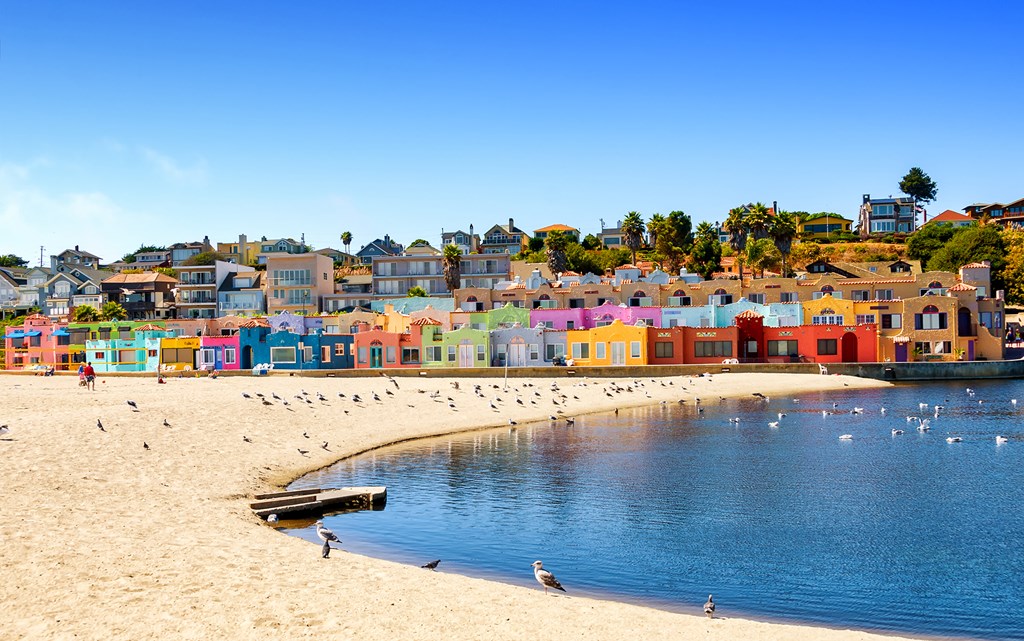 12. Capitola Beach
A quick glance at Capitola Beach in northern California and you might mistake it for a pastoral alcove on the Mediterranean. This under-the-radar community is an oceanside town most known for its colorful, pastel-hued homes and cottages, which gives the beach a vibe more reminiscent of an Italian fishing village. While the town itself captivates with adorable shops and restaurants, its namesake beach is all about quality over quantity. It's small in size, but idyllic for basking in the sun, playing volleyball, cozying up to a good book, and swimming — thanks to the fact that the beach is tucked into a cove, the waves are comparatively gentle. Anglers can hit up the town's fishing pier, with rentals available for gear and bait, as well as kayaks and paddle boards.
Nearby KOAs:
Santa Cruz / Monterey Bay KOA Holiday
---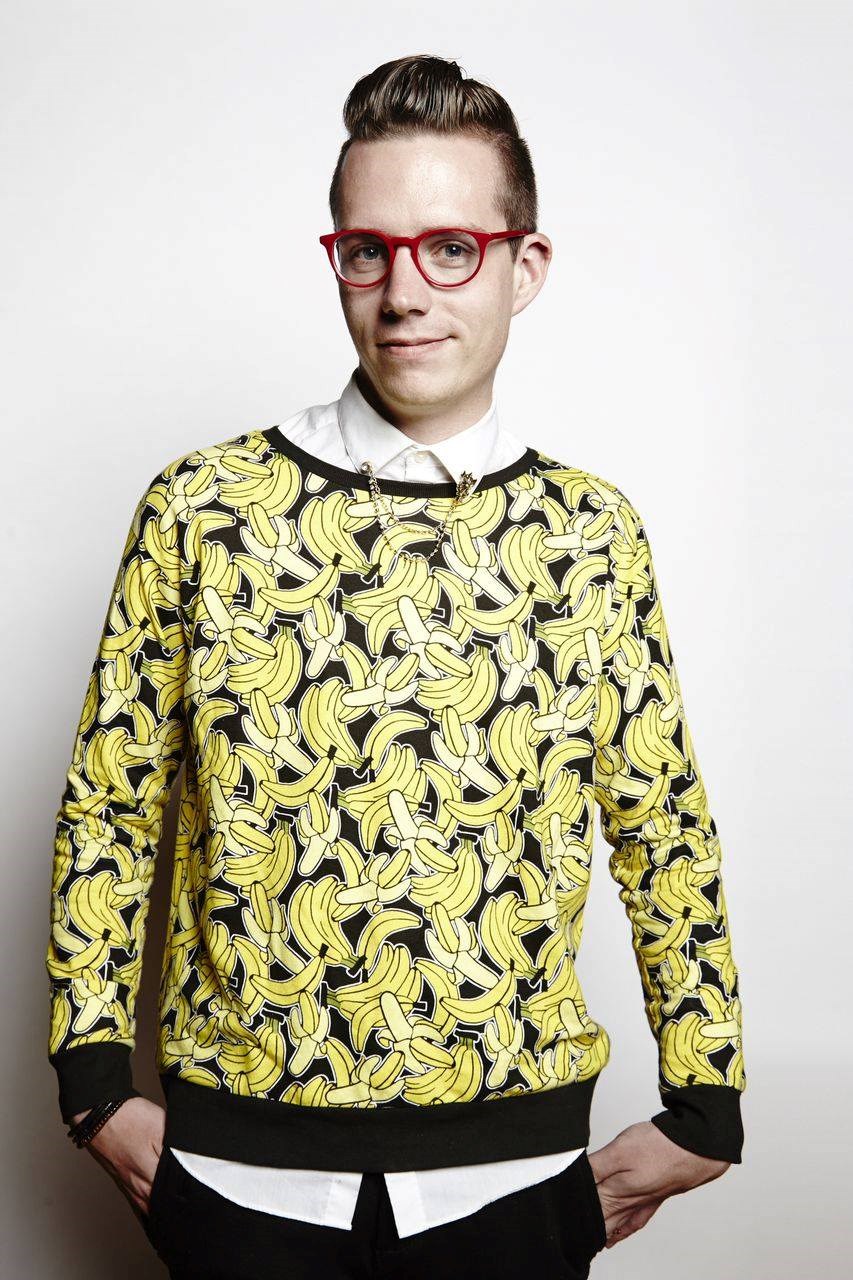 Born and raised in New Hampshire, Matt Kirouac grew up with a love for camping and the outdoors. Though he's lived in Chicago since 2006, he's always on the lookout for new adventures. He writes about travel and food for outlets like TripExpert, Money Inc, Upventur, DiningOut, Food Fanatics magazine, Plate Magazine and Zagat, and he currently serves as Chicago editor for What Should We Do?! He's the author of The Hunt Guides: Chicago (2016) and Unique Eats & Eateries of Chicago (2017).
---