Home to five national parks, including one of the nation's most iconic and most visited, Utah is a state that exemplifies the notion of larger-than-life nature in the west. It's a state teeming with canyons, arches, hoodoos, and high-desert mesas, bursting with activities and awe-inspiring sights year round. After all, aside from California, Utah has more national parks than any other state in the contiguous U.S., with a diverse landscape to merit it. From the tourist-trod trails of Zion to the comparatively underrated terrain of Canyonlands and Capitol Reef, the state's five national parks are as unique as they are majestic, no matter the annual visitation statistics. And from camping to stargazing, here's why you need to add Utah's big five to the top of your national park bucket list.
Planning a Utah Road Trip? Here's Why You Need to Visit Utah's National Parks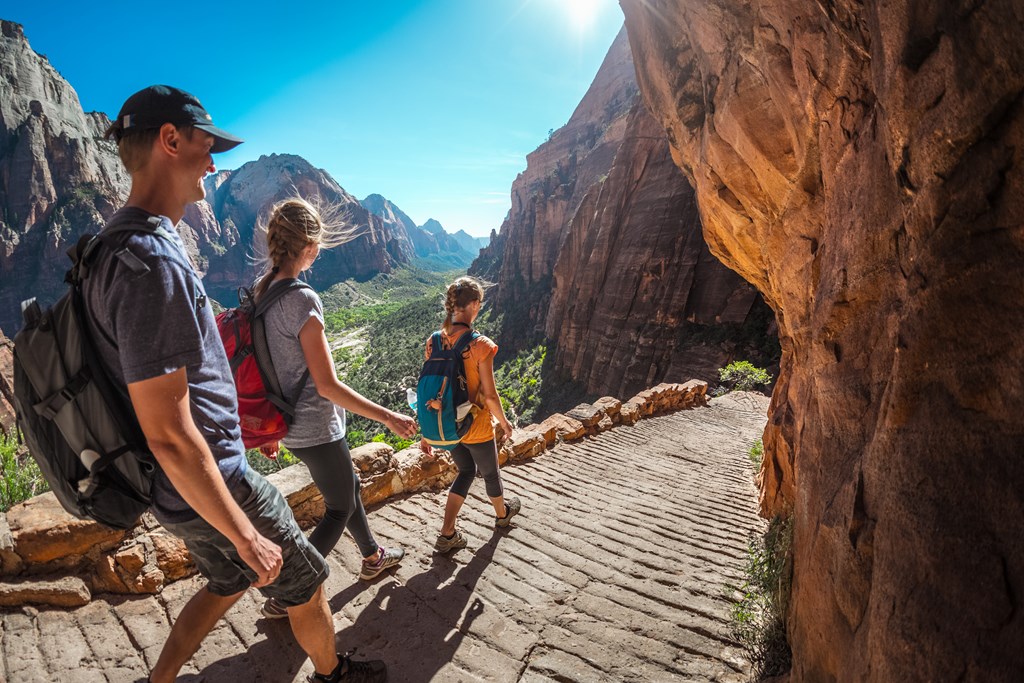 1. The Hiking
Marked by high-desert terrain, mountains, and narrow canyons, Utah's national parks are among the very best for hiking. No matter the park, you can rest assured that epic hiking treks await — albeit some may be drastically more crowded than others. Along with wildly popular outings like Angels Landing and the Narrows at Zion, or Delicate Arch at Arches, some trails that are no less impressive — but much less congested — include the 5.5-mile cliffside Gooseberry Canyon trail at Canyonlands, the hike out to the base of a huge natural bridge on Capitol Reef's Hickman Bridge trail, and the 1.3-mile Navajo Loop trail, the highly photographed zigzagging trek into a sea of hoodoos, at Bryce Canyon. For buzzy parks like Zion and Arches, less-crowded alternative routes include the waterfall-splashed Upper Emerald Pools trail at Zion, or the epic and immersive Devils Garden at Arches, which weaves over sandstone slabs, rocky ledges, and craggy, narrow canyons.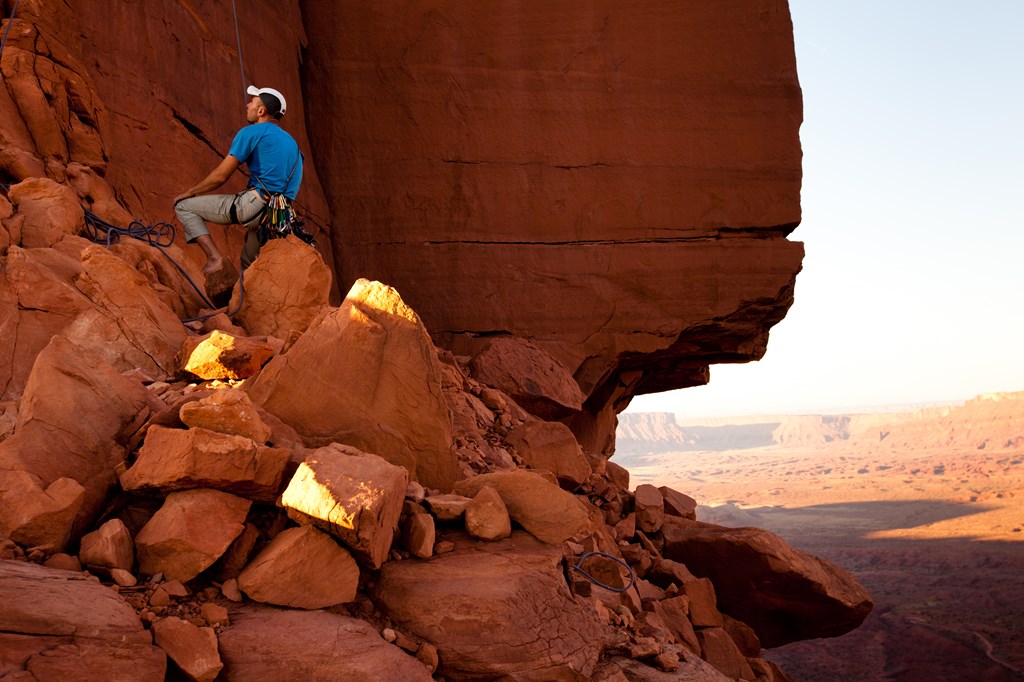 2. The Rock-climbing
With its infinite sandstone towers and canyon walls, Utah's national parks are among the most prized for rock-climbers, with bouldering and climbing opportunities in nearly every park. The best of the bunch can be found along the sandstone towers at the Island in the Sky district in Canyonlands, particularly along the area's sky-scraping sandstone walls. Permits are not required, but climbers are responsible for bringing their own gear, obeying all regulations, and being prepared for weather. Nearby, despite its comparatively sandy topography, climbing adventures can also be found at Arches, where adventurous visitors are welcome to bring their own gear and traverse features like the Pickle (near the park entrance), the Devil Dog Spire (in Devils Garden), and the Bouquet (at Klondike Bluffs). Although Capitol Reef sees less rock climbers than Arches and Canyonlands, it's a burgeoning sleeper hit for in-the-know travelers keen on ascending the park's sandstone walls. Here, the Wingate cliff walls are the most popular for climbing, thanks to its particular hard surface and natural cracks. Just keep in mind that permits are required for climbing in Capitol Reef.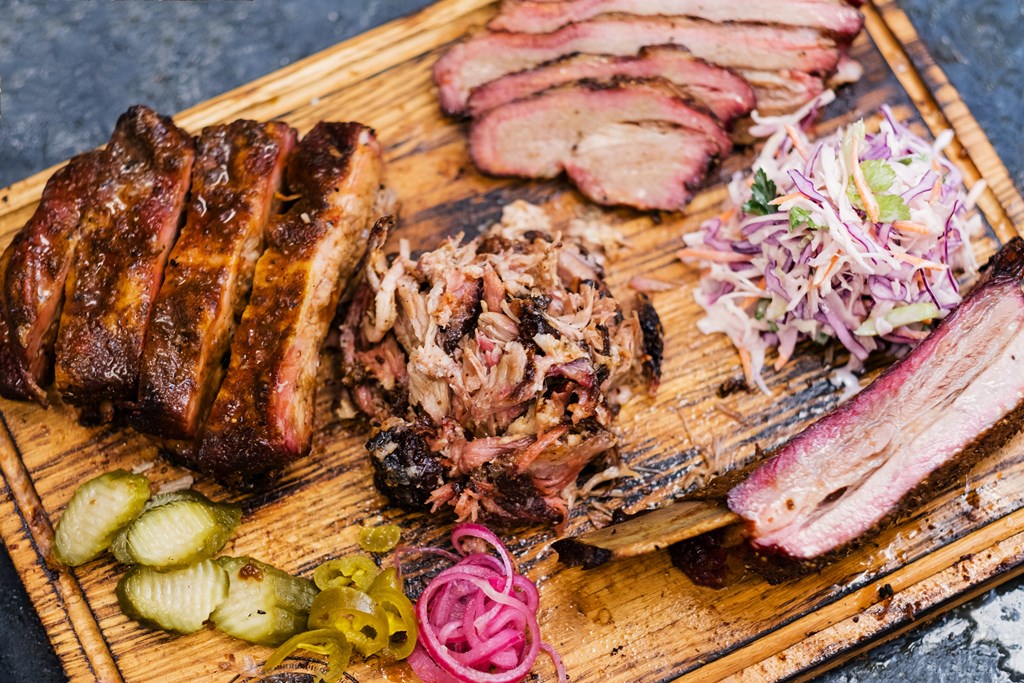 3. The Restaurants
When it comes to dining in and around the parks in Utah, it's not all trail mix and granola bars. Rather, the state's national parks are anchored by surprisingly thriving dining communities, with destination-worthy restaurants in and of themselves. This is especially evident in the charming mountain town of Moab. The gateway town to Arches and Canyonlands, Moab is a small community with a robust and diverse dining scene, featuring everything from barbecue (see: Spitfire Smokehouse) and diner fare (fuel up at Jailhouse Cafe) to French cuisine with sunset views at Desert Bistro and a wide array of eats at Moab's very own food truck park. Among Moab's most pleasant foodie surprises is Sabaku Sushi, a chic Japanese haunt that serves maki rolls named after Canyonland features, like the White Rim roll with tempura shrimp, cucumber, avocado, tuna, and eel. Outside of Bryce Canyon, meanwhile, you'll find a wealth of culinary riches at Ruby's Inn, a historic and quaint hotel stocked with restaurants like Canyon Diner, Cowboy's Buffet & Steak Room, and Ebenezer's Barn and Grill. And just down the road, i.d.k. Barbecue is a food truck-turned-restaurant in the tiny town of Tropic, serving a singular "Utah-style barbecue" that pulls from different regional traditions for a menu of loaded potatoes stuffed with sweet chicken, turkey sandwiches on pepper parmesan bread, pumpkin cobbler, and nachos heaped with baked beans, nacho cheese, cheddar, and brisket. For dessert, the requisite stop is Capitol Reef, where the timeworn Gifford Homestead uses its surrounding orchards to bake fresh pies.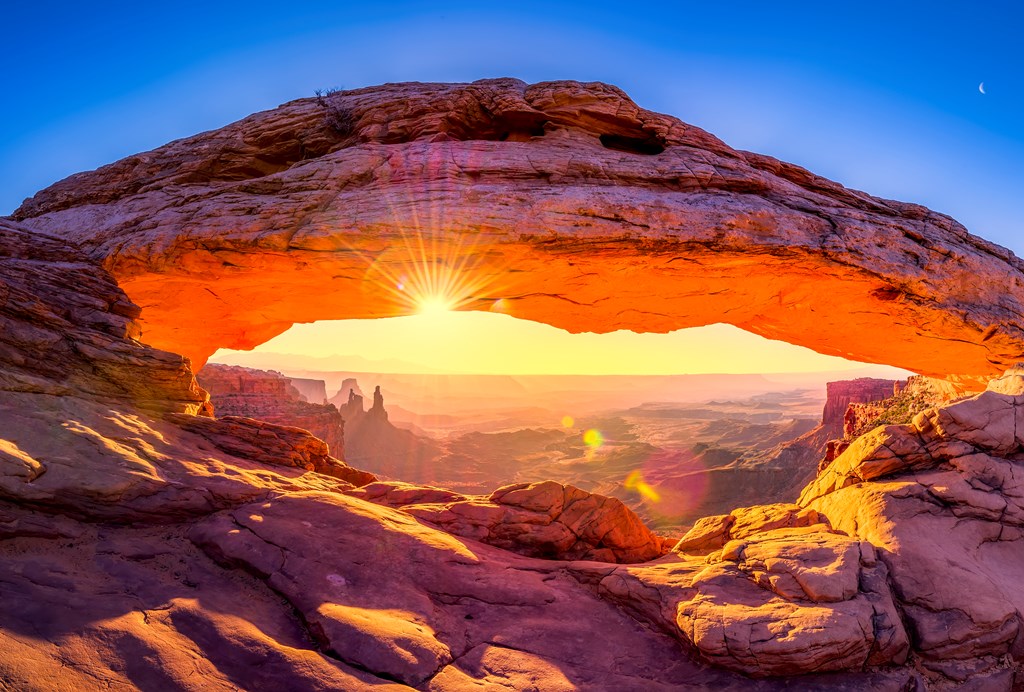 4. The Iconic Sights
Right up there with the General Sherman Tree in Sequoia National Park, Old Faithful in Yellowstone, and the one and only Grand Canyon, Utah's national parks are home to their fair share of iconic, bucket list-worthy sights. At the state's most visited park, Zion's world-famed attractions include worthwhile treks through trails and passageways like The Subway and The Narrows, while Angel's Landing is easily one of the most quintessential hikes in the country. At Arches, Delicate Arch is the most popular sandstone feature in the park — so much so that it's featured on the state's license plates. The ascent to the arched apex may be clamorous, but breathe easy knowing the trail is wide (providing plenty of room for plenty of people) and the climactic view of Delicate Arch at its apex is totally worth it. For another popular arch nearby, check out Mesa Arch in Canyonlands. By far the most photographed feature in the park, the sprawling rocky arch is at the end of an easy half-mile trail, looming over a colossal canyon wall like a giant all-natural frame for the deep valley behind it.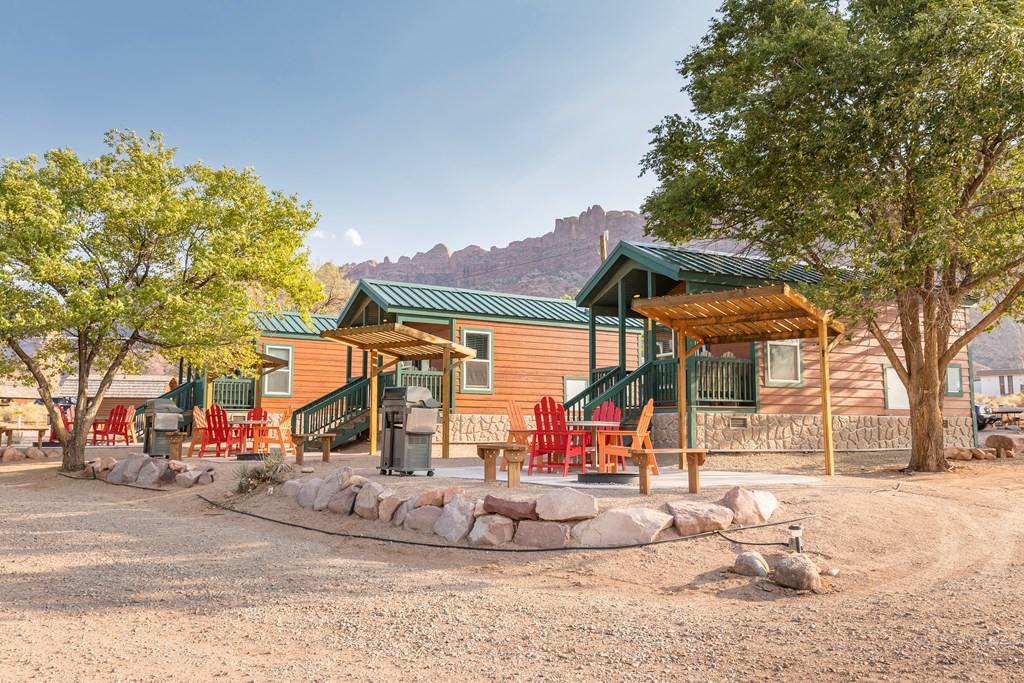 5. The Camping
There's just something special about waking up amidst a sea of red rock canyons and sandstone mesas. Camping in Utah's national parks just hits different. In the Moab area near Arches and Canyonlands, with the snow-capped La Sal Mountains looming in the distance, the local KOA gets you close to all the rugged action (and having the largest campground pool in the area doesn't hurt, either). Meanwhile, the KOA in Richfield is close to Capitol Reef, in a region of Utah known as "trail country," for its myriad ATV routes — including the mighty Paiute ATV Trail that stretches for more than 2,800 miles. Then there's the red rock wonderland of southwestern Utah, found at St. George / Harrison KOA Journey, a stone's throw from hot spots like Bryce Canyon and Zion. In addition to being conveniently accessible to both parks, the region teems with unique attractions like ghost towns, a dinosaur discovery site, and world-class golfing.

6. The Serenity
Aside from the more clamorous parks like Zion and Bryce Canyon, or the traffic-clogged roads that routinely snarl the entry way at Arches, Utah is also home to a couple national parks that feels particularly remote, wide-open, and crowd-free. As beautiful and awe-inspiring as the bigger parks are, the quieter confines of Canyonlands and Capitol Reef provide more of a sense of serenity and solitude — the type of respite that's rare to come by in most of the western national parks in general. Capitol Reef, in particularly, is a sleeper hit worth exploring. There are 15 day hiking trails in the Fruita area alone, ranging in style, difficulty, and topography from steep cliffs and narrow canyons to gorges, arches, and petroglyphs. For even more solitude, Capitol Reef's backcountry hiking takes trekkers into the remote wilds of the park, through slot canyons and valleys far removed from designated trails and parking lots (note that backcountry permits are required for camping in non-designated campgrounds, and are free to acquire at the visitor center). Biking, horseback riding, and canyoneering are all also available at Capitol Reef — and all much less populated than similar activities at Utah's other parks. Over in Canyonlands, similarly serene hikes and climbs are joined by flat-water float trips on the Colorado or Green Rivers, along with epic stargazing opportunities at night, as Canyonlands is home to some of the darkest skies in the lower 48 states.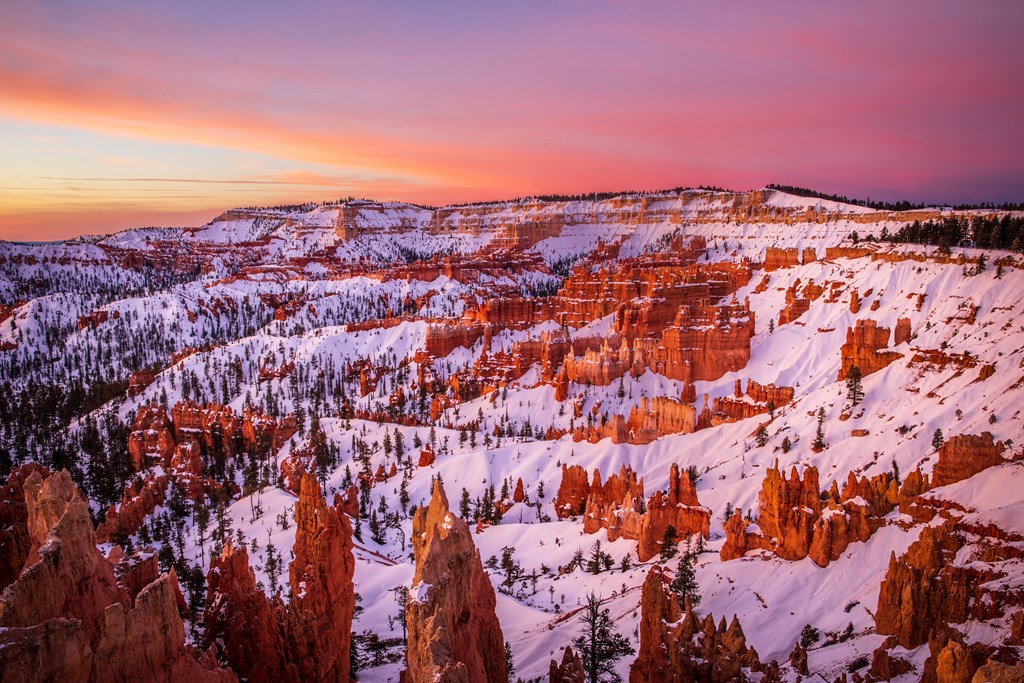 7. The Winter Wonderland Vibes
As iconic as Utah's national park for hiking, biking, and fun in the summer sun, they're just as enchanting in the winter, when the crowds have thinned and the snow casts a tranquil blanket over the gnarly landscape. Bryce Canyon, in particular, transforms into a veritable winter wonderland, where snow-strewn hoodoos and spires make the park look like something out of a frosty Dr. Seuss book. The famously orange-colored rocky terrain here pops with color in the winter, and there's really nothing like gazing out over Bryce Canyon in utter solitude and serenity. Aside from the hushed vantage points, though, a great way to revel in the wonder of it all is with a cross-country ski trip. Equipment rentals are available just outside the park entrance, where visitors can stock up and glide along groomed trails through the peaceful woods to the rim of the canyon.
---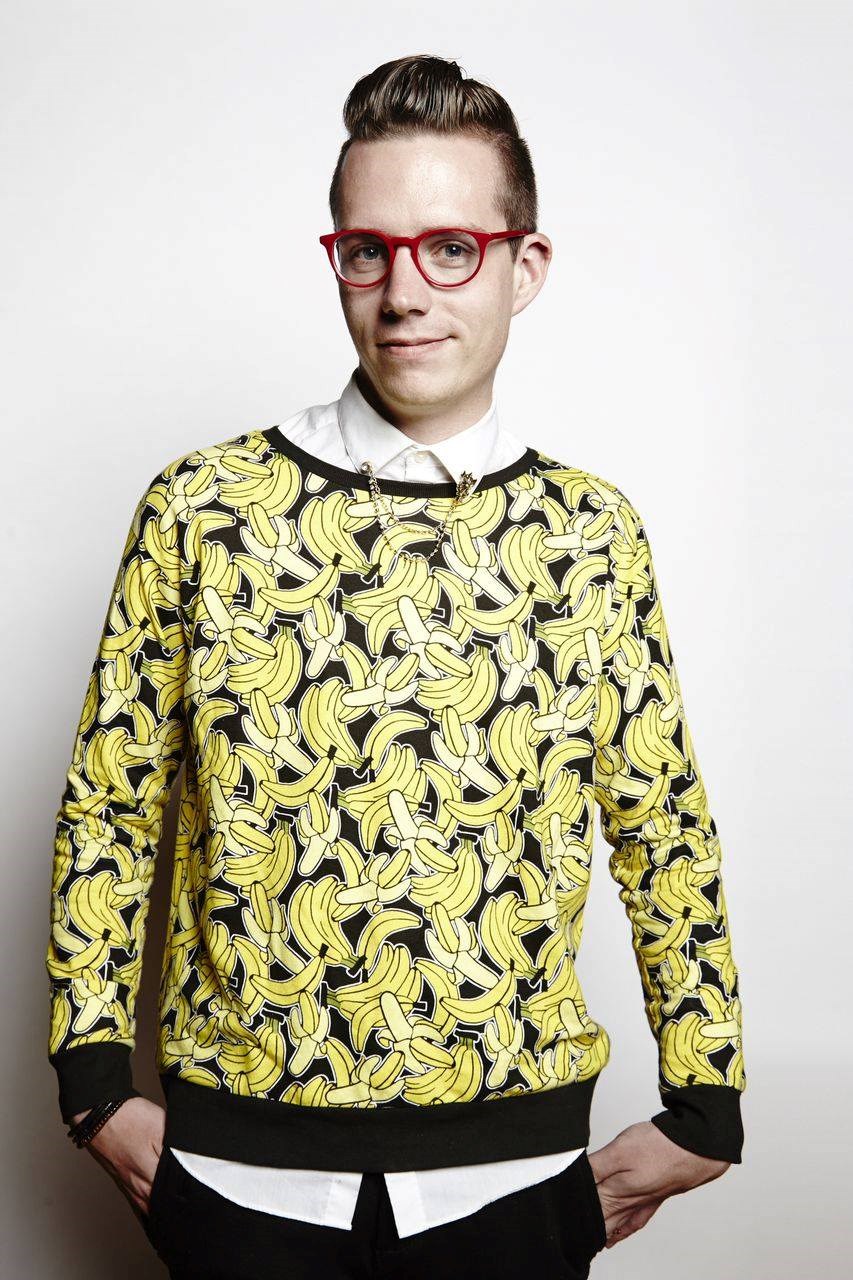 Born and raised in New Hampshire, Matt Kirouac grew up with a love for camping and the outdoors. Though he's lived in Chicago since 2006, he's always on the lookout for new adventures. He writes about travel and food for outlets like TripExpert, Money Inc, Upventur, DiningOut, Food Fanatics magazine, Plate Magazine and Zagat, and he currently serves as Chicago editor for What Should We Do?! He's the author of The Hunt Guides: Chicago (2016) and Unique Eats & Eateries of Chicago (2017).