Summer has dwindled away and fall is here, which means colder weather (and winter) is not far off. While many travelers use this time of year to visit warm national parks like Death Valley, Saguaro, or Everglades, it's still totally possible to experience the chillier ones, with the added bonus of low crowd levels. As long as you're prepared and bundled up, this is an optimal time of year to visit iconic parks like Yellowstone, Yosemite, and Rocky Mountain. As you plan your next national park outing, here are seven tips to keep in mind when the weather gets cold.
1. Add an Extra Day For Travel
Any kind of travel in colder weather can be exhausting, stressful, and potentially riddled with delays or unexpected snafus (especially when airports are involved). So in order to guarantee you're well rested and fresh-faced for a full day of adventure in a national park, it's a smart idea to build in an extra day just for travel, especially on the front end of the trip. This will allow you to get your rest the night before your adventure, and also alleviate any stresses causes by unforeseen travel delays, whether at the airport or on a snowy road.
2. Stay Hydrated
It's easy to remember to stay hydrated in the summer, when sweltering heat and sunshine has us chugging from our canteens on a constant basis. But it's just as important to stay hydrated in the winter months, when you don't have those same bodily reminders. After all, when the temps are frigid and shivery, drinking water might not seem like the biggest priority. However, your body still needs it bad, so make sure to keep water bottles, thermoses, or canteens at the ready. Even if you need to fill them with warm water, the important thing is that you're meeting your watery quota for the day.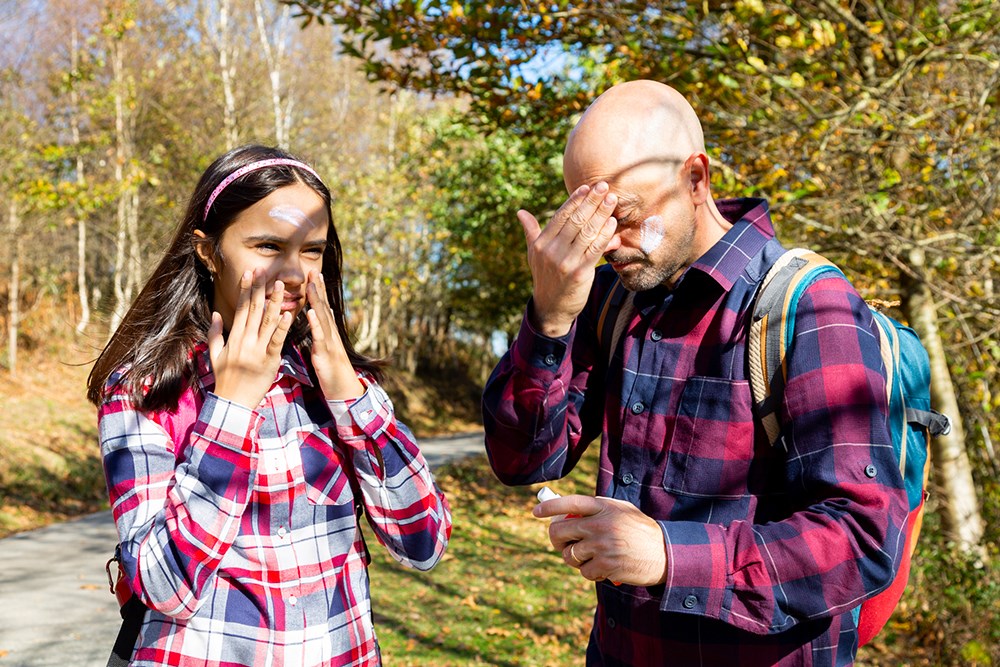 3. Don't Forget the Sunscreen (Seriously)
Another sneaky thing to remember, even if it seems totally unnecessary, is sunscreen. This is another summer essential that's just as vital for colder weather, even on overcast days, because surprise surprise: the sun is still shining! And in some cases, it might even be hitting you twice as hard if it's reflecting off ice or snow. This is especially true in national parks like Yellowstone, Grand Teton, and Glacier, where the higher elevations mean the UV rays hit harder. To protect against sunburns and keep your skin healthy, always remember to slather on a high-SPF sunscreen, and it doesn't hurt to wear wide-brimmed hats, sunglasses, and protection for your neck as well.
4. Have an Adventure
One of the best things about visiting a national park in cold weather is the abundance of new recreation opportunities that await you. Unlike summer, this is a time of year when activities like cross-country skiing, snowshoeing, snowmobiling, and ice fishing become possible. As long as you're properly bundled up, hydrated, and protected from the sun, there's a whole world of fun and adventure to be had in America's chillier national parks, whether that means cross-country skiing by some hoodoos in Bryce Canyon or snowshoeing through the tranquil solitude of Rocky Mountain. In case you don't own the right equipment (or feel like traveling with it), lots of parks have on-site concessioners, or at least rental shops in gateway communities.
5. Drive With Caution
As you drive around the national parks, a crucial thing to be mindful of is to take extra caution. Colder weather means dicier road conditions, from snow and sleet to black ice. Even if a road looks totally clear and ice-free, you never know when a slick patch might sneak up on you and leave you grasping at the wheel. Drive the speed limit (or lower), check ranger stations or visitor centers for updates on conditions, and watch out for wildlife and other cars. Often, roads in national parks aren't as neatly maintained or as straightforward as the roads in cities or back at home, so extra caution and care is needed when you're driving to your destination.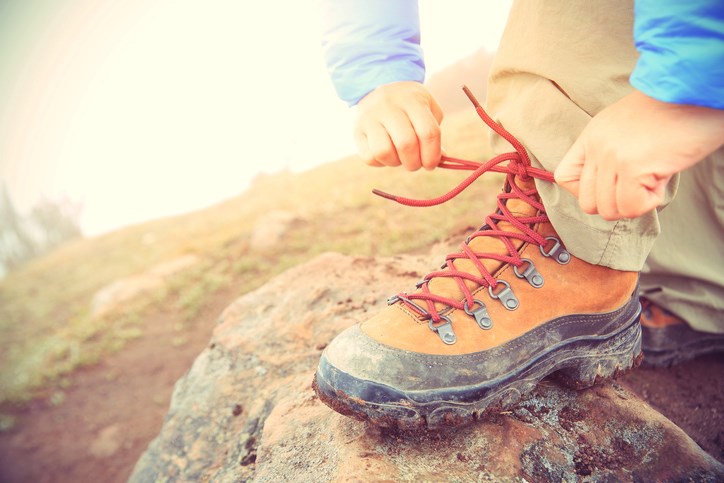 6. Proper Footwear
Now that you've made it to the hiking trail safely and you're properly stocked with water and layers, another pivotal piece of equipment is footwear. More so than any other time of year, it's critical that you wear sturdy hiking shoes or boots with good tread. Like roads, trails can be draped with icy patches or snow, which means things can get slippery. The right tread will give you the footing you need to not be slipping and sliding all over the place. Another good piece of advice is to break your shoes in before your trip. The last thing you need on a national park adventure is a blister.
7. Be Mindful of Sunset
As the days get colder, they also get shorter. As you're out and about in the parks this time of year, be mindful of the daylight hours ahead of you, and plan ahead to ensure you're back from the trails before sunset. Also keep in mind that different parks have differing amounts of daylight based on their proximity to the poles, and to their placement in a given time zone. For instance, the further north you go, the less light you'll have (e.g. North Cascades National Park sees sunset before Yosemite National Park), while parks on the eastern edge of a time zone will also see an earlier sunset (e.g. Shenandoah National Park gets dark before Cuyahoga Valley National Park).
---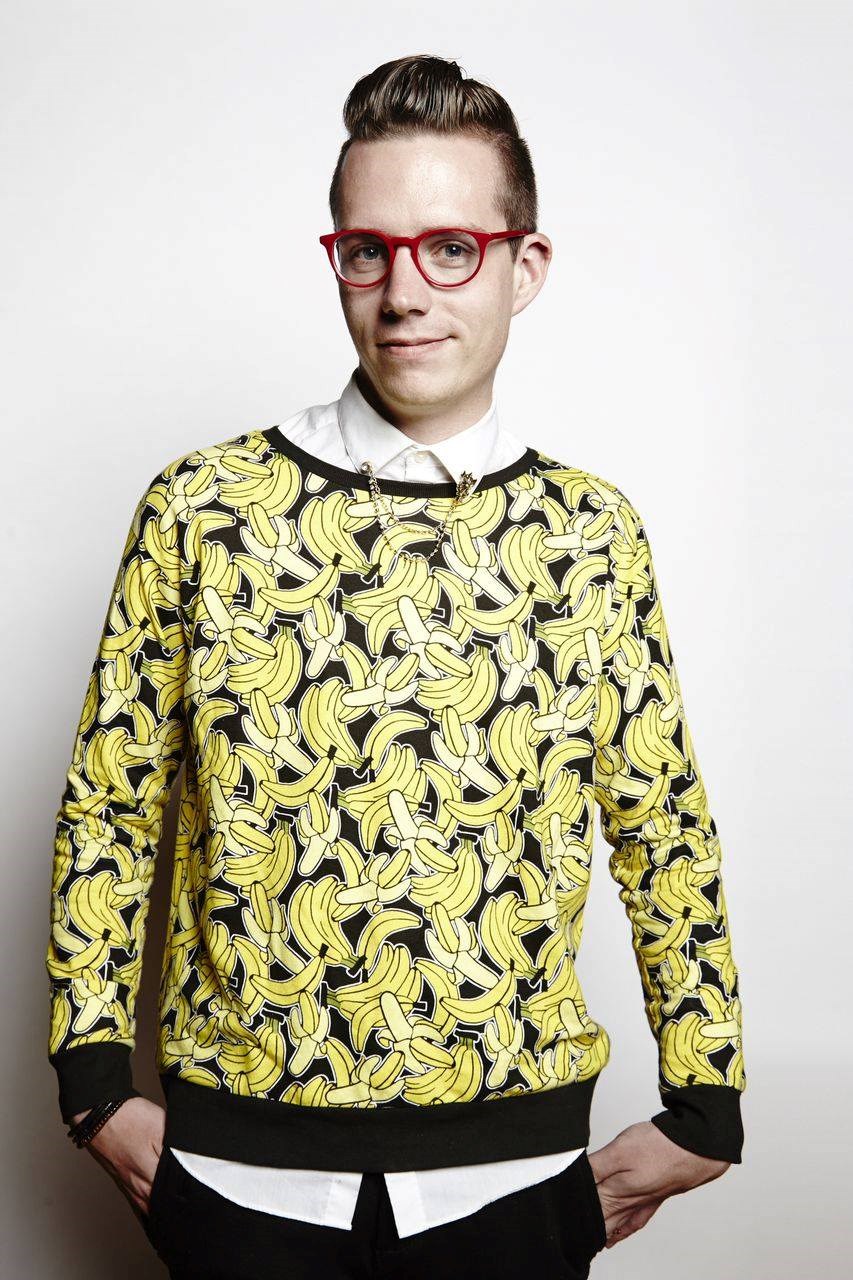 Born and raised in New Hampshire, Matt Kirouac grew up with a love for camping and the outdoors. Though he's lived in Chicago since 2006, he's always on the lookout for new adventures. He writes about travel and food for outlets like TripExpert, Money Inc, Upventur, DiningOut, Food Fanatics magazine, Plate Magazine and Zagat, and he currently serves as Chicago editor for What Should We Do?! He's the author of The Hunt Guides: Chicago (2016) and Unique Eats & Eateries of Chicago (2017).
---