7 Activities for Cold Weather RVing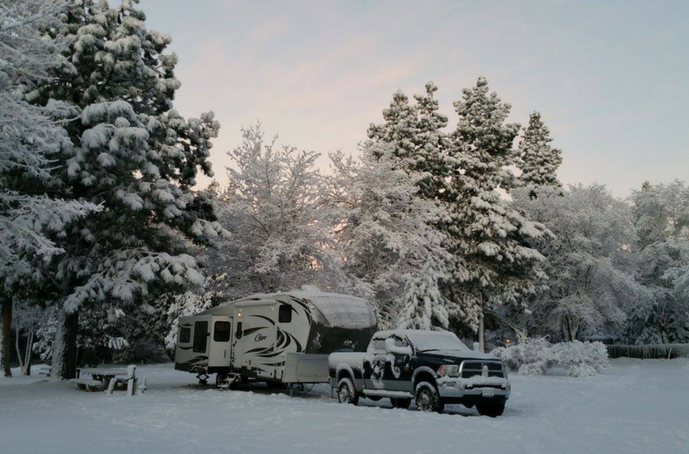 Winter doesn't have to mean putting the RV away. Get out and explore with these activities.
Don't flee the cold this year, revel in it! Park your RV in an all year round KOA location for quick access to winter fun. Your home on wheels is a great way to experience fresh snowfall or to unwind with the sound of rain gently tapping against the vehicle. Roll up a pair of thick socks, toss cold weather clothes on, and pop out of the RV to explore.
Do The Local Stuff
Just like any other time of year there are tons of fun things happening in towns around your camp. Do a little internet research or ask a KOA staffer about recommended things to do.
Campers at the Steamboat Springs KOA in Colorado can warm up in natural hot springs or soar over the snow covered earth  in hot air balloons. Olympic game lovers staying at Lake Placid / Whiteface Mtn. KOA Holiday in New York can watch Olympic hopefuls train. They also get a chance to try extreme winter sports out themselves like flying down a bobsled run!
Snow Activities
Brave the altitude and the chill to play in the snow. Find fun powder activities to do right outside the RV. No special equipment needed for snow angles, building a snowman, and pelting family with snowballs. Snowshoe and cross country ski around the campground. For a bit of a thrill slide down nearby hills on a sled disc.
Observe Nature
Spot active animals on the prowl for food scampering across the white snow. Identify paw prints and hooves imprinted deep in the snow. Take out the binoculars to follow adventurous birds as they flit through barren tree branches. Listen to the sounds of snow melting becoming water and trickling into rivulets on the way to nearby streams.
Cold Weather Hobbies
Do what you love in the cold. Avid photographers snap creative shots of people and animals plodding through the snow. Anglers who love to fish on a fine day add an extra level of challenge ice fishing. Motorcycle enthusiasts trade their bikes in for snowmobiles to blaze a new path through the forest.
Snuggle Up Inside Your RV
After a long day of exploring the surrounds you'll want to warm up inside your RV. It's possible to forget that your neighbor is the wilderness while you watch TV, read a book or do a crossword puzzle. Help yourself warm up by heating some soup, making hot chocolate or even baking cookies!
Take In The Night
Turn the RV lights out, bundle up and step outside to witness the wonders of the night. Watch your breath turn into puffs of condensation on the crisp cool evening air. Moonlight lights the way for an evening stroll or hike for the adventurous. Millions of intense sparkling stars glint overhead, pick out constellations and spot cruising satellites. Experience the stillness of nature, taking a calm moment to contemplate.
Kindle A Campfire
Start up the fire pit to ward off any nip in the air. A campfire is a quick way to get the camping spirit kindled. The smell of burning wood, sight of roaring flames and the taste of roasted marshmallows will enliven your senses. Ask your RV neighbors to join you at your site for a chat.
Your RV is the perfect home base for launching cold weather activities. It's also the perfect place to come back to at the end of the day to thaw out after your adventure.
---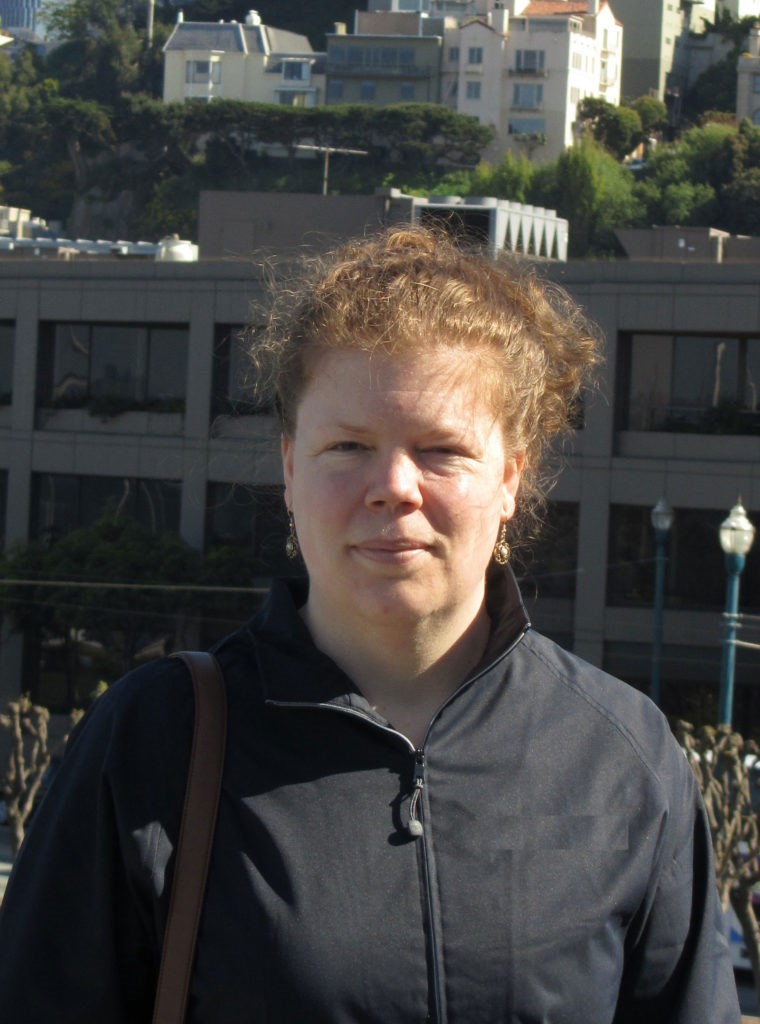 Eva Barrows is a San Francisco Bay Area freelance writer. Eva writes about local places, people and events on her website www.evabarrows.com. She founded the online literary journal Imitation Fruit (www.imitationfruit.com) in 2007 and has enjoyed promoting fellow writers and artists ever since.
---