The donut has come a long way since its humble beginnings. What was once a less-than-fab pairing with a cup of less-than-fab cup of coffee at your local diner has now become the trendiest sweet treat out there. While the forever classic Old Fashioned-style donut will always be a cult favorite, the creations of different types of donuts has really taken this little fried piece of joy to a whole new level.
From being dipped in a maple balsamic glaze to having bits of bacon thrown on top and so much more, the donut has evolved into a work of art. And, works of art are with paying a visit to, right?
Much like you'd travel to go to your favorite museum, people are starting to travel to try out the top donuts across the country. So why not make your next road trip a donut themed one, and venture out on the hunt to find the best donuts out there?
We've helped you take the first step in your embarkation by hunting down and doing some hands-on research to find the top donut shops worth traveling for.
Here, the places that are home to donuts worth a road trip, regardless of how far you have to go.
North America's Ultimate Donut Tour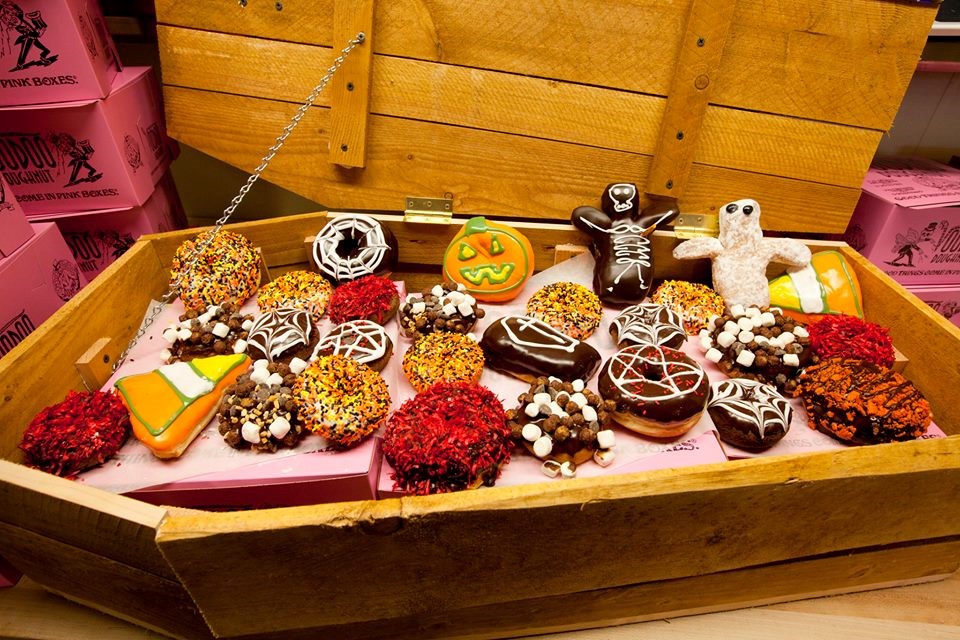 STOP 1: Voodoo Doughnut | Portland, Oregon and Denver, Colorado
This donut shop potentially has the biggest cult following of any donut shop in the world. With its flagship store in Portland, Oregon (the capital of weird where everyone's car dons a bumper sticker that says "Keep Portland Weird"), Voodoo Doughnut is home to the most out-of-the-norm donuts.
Think flavors like Oh Captain, My Captain — a donut topped with Capt'n Crunch cereal, Voodoo Bubble featuring a piece of Dubble Bubble on top, The Homer as an homage to the ultimate donut connoisseur, Homer Simpson, and so much more.
Memories have gone wild in creating the flavors here at Voodoo Doughnut, and it shows with all the vibrant colors as well as the long lines.
KOAs nearby:
Portland, OR
Cascade Locks / Portland East KOA Holiday
Denver, CO
Denver East / Strasburg KOA Holiday
Denver West / Central City KOA Holiday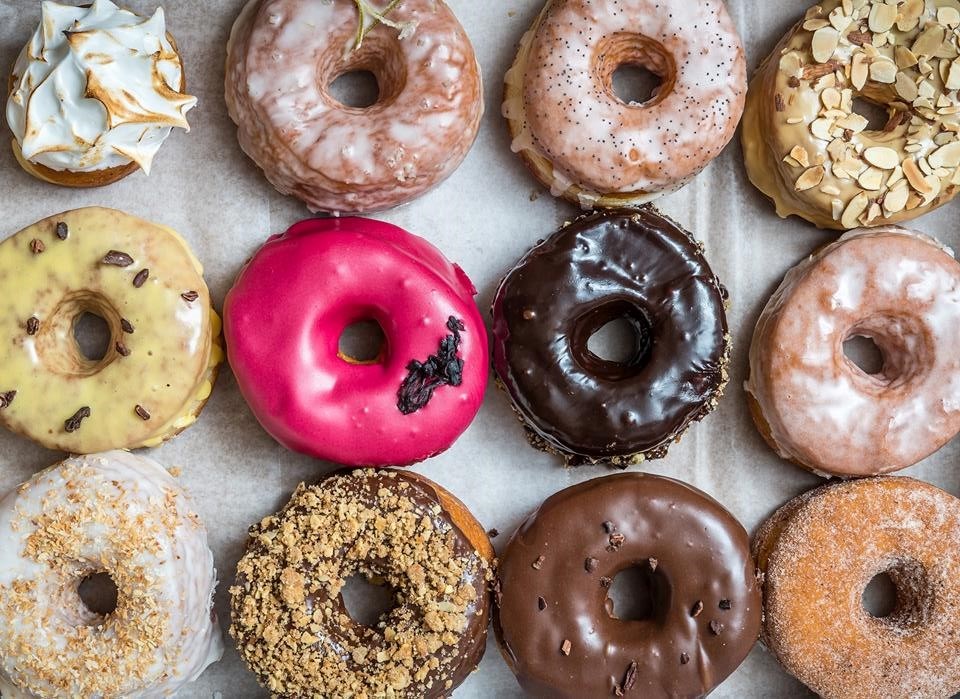 STOP 2: Dough | New York City, New York
Small batch is the name of the game at Dough, one of the Big Apple's favorite donut shops. Made numerous times throughout the day to ensure the highest level of freshness, the donuts you'll find here will literally melt in your mouth.
Here they specialize in glazes, using a classic, tried-and-true recipe as the donut base to ensure the flavor is always on-point. Some of the shop's famous glazes include tropical chili, coconut cream, hibiscus and more.
The nice part about these donuts is that you don't have to go to their original store to find them — they are making their way into cafes all across the city due to their much-loved taste.
KOAs nearby:
New York City North / Newburgh KOA Holiday
Deerpark / New York City NW KOA Holiday
Delaware Water Gap / Pocono Mountain KOA Holiday
STOP 3: Bill's Doughnut Shop | Centerville, OH
If you're looking for a no-frills donut shop that gives you classics done perfectly, then Bill's is the spot for you.
With a history that dates back to 1960, this donut shop has lots of years under its belt of serving the people of Ohio top-notch donuts, and we know you won't be disappointed.
Some of the classics that you should be sure to get your hands on here at Bill's include the pretzel donuts and the creme horns. You'll love the classic atmosphere here as well that makes you feel right at home. Home is where the donut is, right?
KOAs nearby:
Lebanon / Cincinnati NE KOA Holiday
Dayton KOA Resort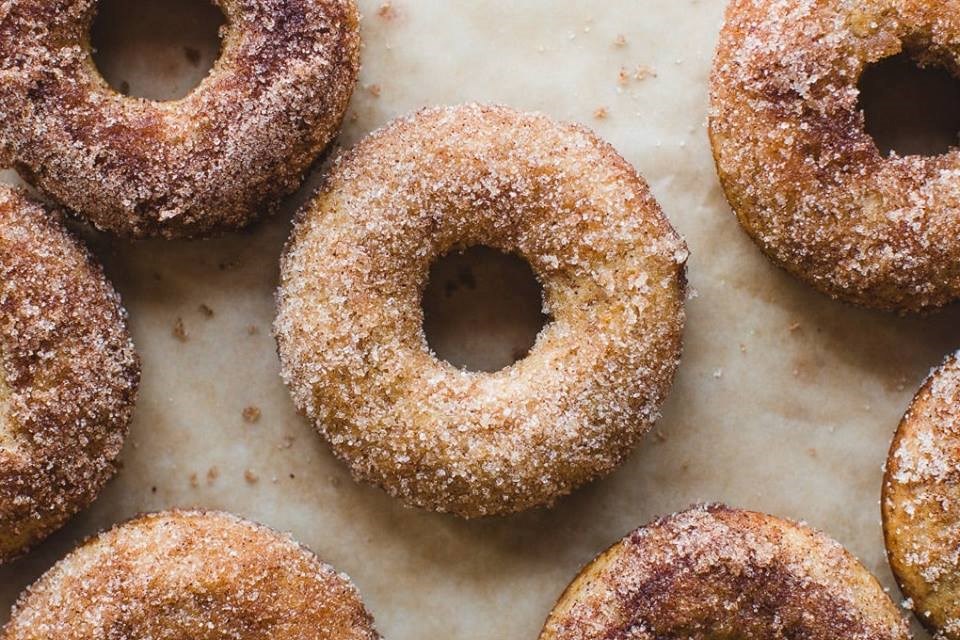 STOP 4: A Baker's Wife | Minneapolis, Minnesota
Though this place serves some fabulous donuts, they also offer up some killer pastries that would be sad for you to miss, including their perfectly buttery croissants.
But, the donuts are the staple here at A Baker's Wife, and that staple comes cheap — a whopping 65 cents, to be exact. Which means you can eat donuts until you can't possibly eat anymore.
With a sign out front that sometimes reads "The more you weigh, the harder you are to kidnap. Stay safe and eat cake," we know we love the style of this donut shop, and think you will too.
KOAs nearby:
Minneapolis Northwest KOA Journey
Minneapolis Southwest KOA Holiday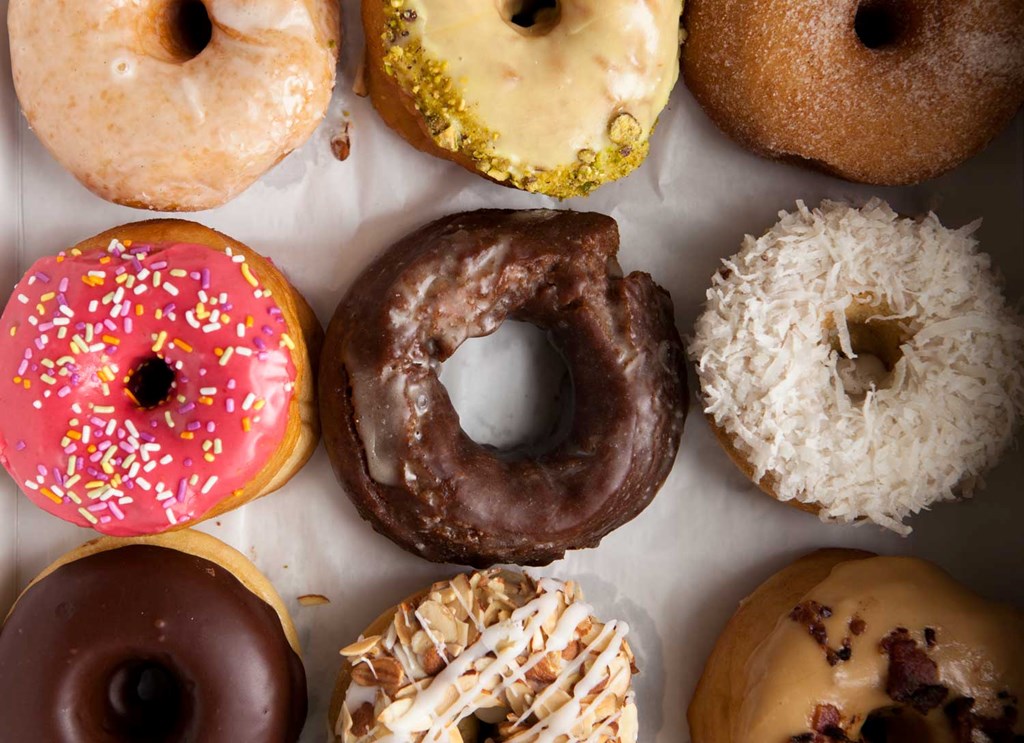 STOP 5: Revolution Doughnuts | Decatur, Georgia
What started as a Kickstarter campaign has turned into a massive hit in the Atlanta area. Since 2012, Revolution Doughnuts has a place to call home and in that home, you'll find some of the best donuts you've ever had.
And, for those who love donuts but don't love gluten, Revolution offers gluten-free donuts that are made with almond flour.
Vegan options are also a big hit here, with many to choose from including Orange Pistachio Yeast, seasonal Banana Crumb Cake, Black Sesame Twist, and many many more.
The cult favorite here is Nutella Cream Puff.
KOAs nearby:
Cartersville / Cassville-White KOA Journey
Forsyth KOA Journey
Lake Oconee / Greensboro KOA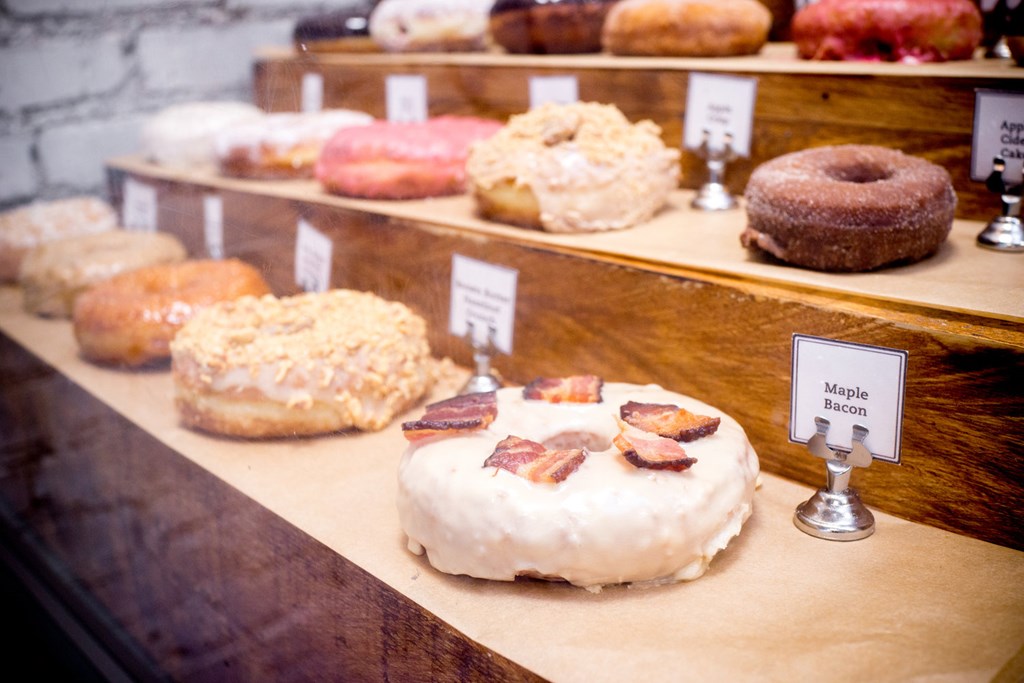 STOP 6: Union Square Doughnuts | Boston, Massachusetts
Though Boston is home to the national favorite Dunkin Donuts, it is also home to some equally good (well, honestly better) donut places that are not as nationally known. And Union Square Doughnuts is one of them.
Very well-known by residents of the Windy City, Union Square Doughnuts has been reigning in the world of breakfast treats since 2013. In fact, Boston Magazine awarded this shop one of it's Best of Boston Awards in 2013, 2015, and 2017.
While they offer up all the classics, they also take your tastebuds to new levels with exciting flavors that change every month.
Here are some of the flavors you'll have to try: Brown Butter Hazelnut Crunch, Sea Salted Bourbon Caramel, and Orange Cardamom Poppy Seed.
KOAs nearby:
Boston / Cape Cod KOA Holiday
STOP 7: The Donut Stop | St. Louis, Missouri
Old school and classic are what you are going to find at the Missouri spot, and you are going to love it.
Bare basics but done with perfection is what The Donut Stop offers up and does it so well, that you are going to make multiple stops here.
Because this spot is known for the classics, we suggest going with the glazed yeast donut. However, you don't want to head home without trying a Cinnamon Glob (yes it tastes better than it sounds), as well as some Creme Horns.
KOAs nearby:
St. Louis N.E. / I-270 / Granite City KOA Journey
St. Louis West / Historic Route 66 KOA Holiday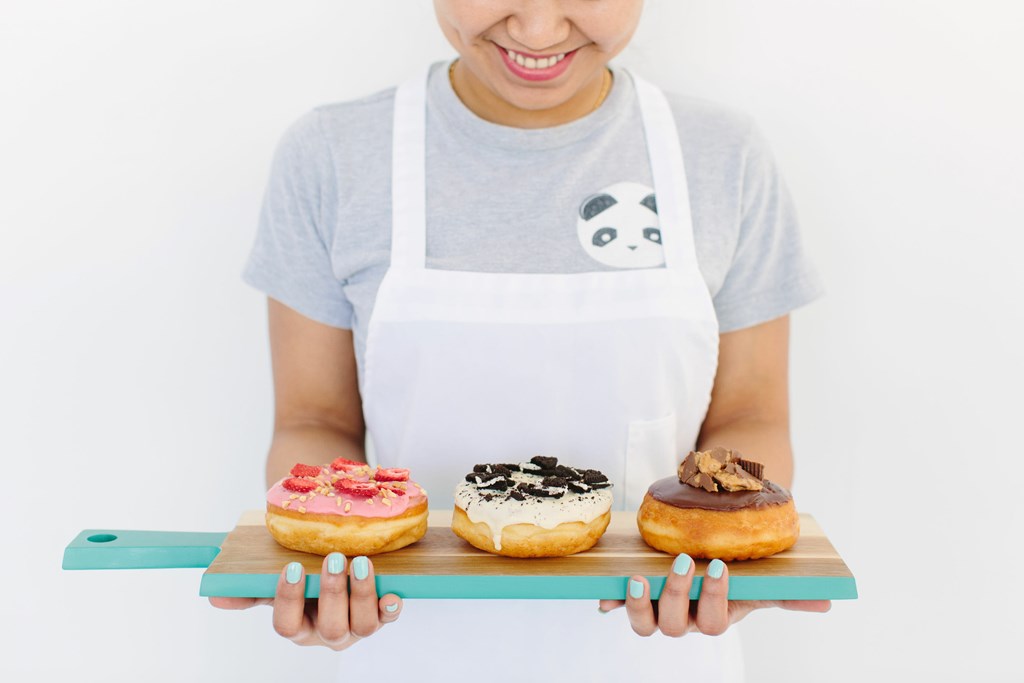 STOP 8: California Donuts | Los Angeles, California
True to L.A. style, the donuts you'll find at California Donuts are some of the most photo-worthy ones you'll come across on your donut tour of North America.
Though the standard glaze donut here is a winner, you'll regret not trying some of the creative shapes and flavors this shop offers. This includes the Panda donut with — yep you guessed it — a panda face on it. Be sure to also grab a Strawberry & Nuts, a Lucky Charms, and a Croissant Donut at the very least.
Then, take a trek around Koreatown with donut in hand, because there is a lot of fun to be had here.
KOAs nearby:
Ventura Ranch KOA Holiday
Acton / Los Angeles North KOA
Los Angeles / Pomona / Fairplex KOA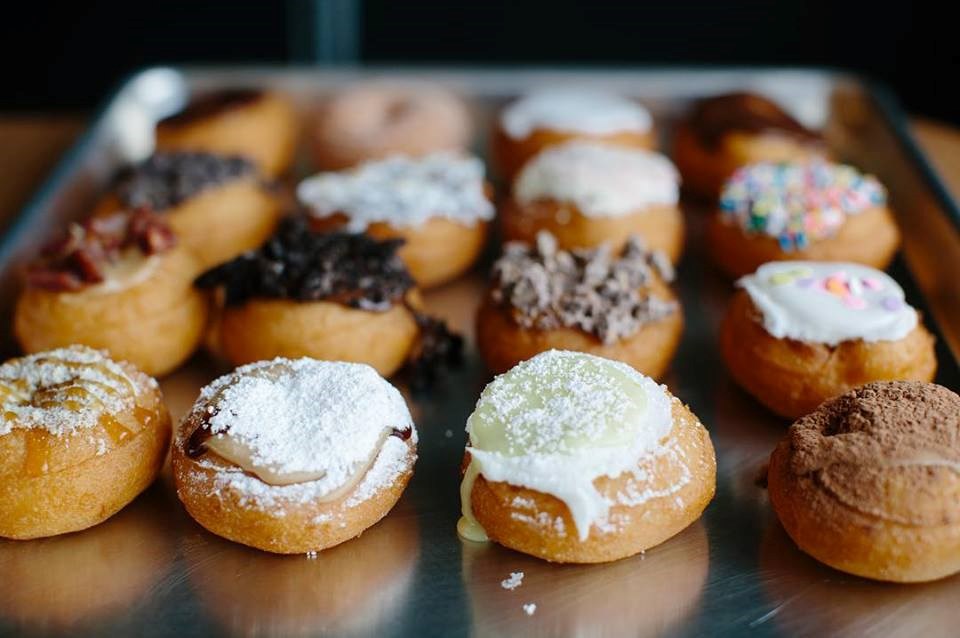 STOP 9: Da Vinci's Donuts | Atlanta, Georgia
Sometimes our eyes are bigger than our stomachs, and that is often the case when it comes to the sugar bombs that are donuts. Da Vinci's Donuts in Atlanta knows this, but also knows you still want to feed that desire to eat donuts, so they've opted to sell tiny two-biter donuts that pack a lot of punch into a smaller dose.
And, per the name of this donut shop, you can tell that they take their donut art very seriously, and do not disappoint. From donuts that are inspired by the favorite Italian dessert of cannolis, to French Toast, Maple Bacon, and other favorites such as the Salted Caramel, your tastebuds will be in seventh heaven.
And one of the best parts about this place is that you can actually watch the donuts being made — meaning they are fresh as fresh can be.
KOAs nearby:
Cartersville / Cassville-White KOA Journey
Forsyth KOA Journey
Lake Oconee / Greensboro KOA
STOP 10: Donut Bar | San Diego, California
Fame is no stranger to Donut Bar, named by some to be the best donut shop in all of California. This place has been featured on a number of television shows and is a favorite for San Diego locals and travelers alike.
What is it about these donuts that people love so much? Because they are epic creations of tasty delight. From donuts stuffed with Pop Tarts, to Creme Brulee donuts, to the Unicorn Donut complete with a horn, the colors and flavors that exist here will blow you away.
With an additional location now open in Las Vegas, you have the opportunity to hit up this shop twice while on your Tour de Donut.
KOAs nearby:
San Diego Metro KOA Resort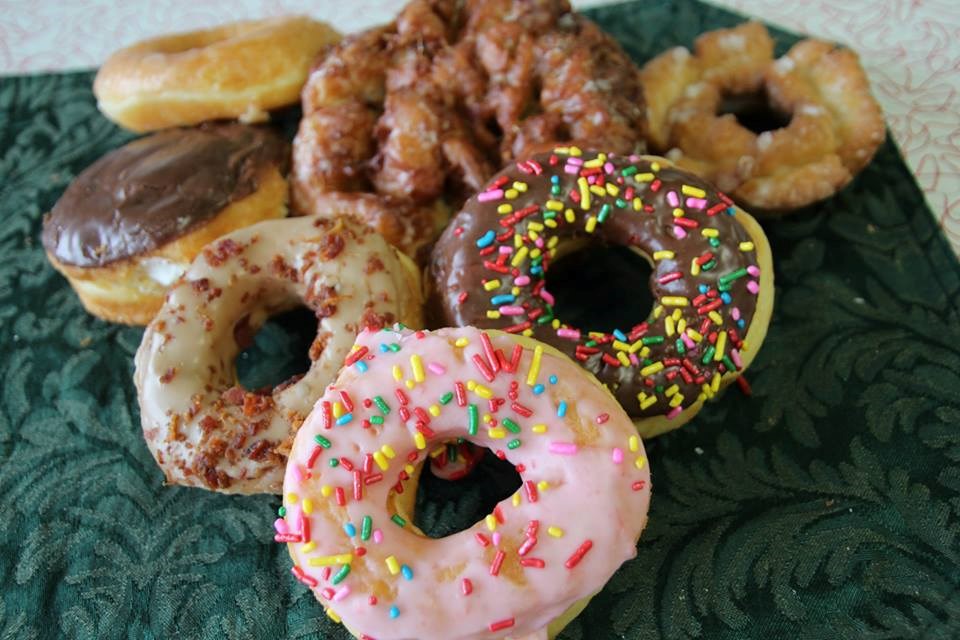 STOP 11: Fox's Donut Den | Nashville, Tennessee
Though many donut shops get their notoriety from the strange and unusual flavors they offer, Fox's Donut Den in Nashville is not known for that. They are known for their ability, for the last 30 years, to consistently churn out high-quality, classic cake donuts.
They are far from boring, however. Their hazelnut donuts are a favorite, as well as their apple fritters that will leave you wanting so much more.
Some people want so much more from Fox's that they've actually done their engagement photo shoots there. Now that's a level of donut loving that we can definitely get behind.
KOAs nearby:
Nashville KOA Resort
Nashville North KOA
Nashville East / Lebanon KOA Journey
STOP 12: Donut Friend | Los Angeles, California
Inspired by rock n' roll, we already loved this donut shop before we even bit into their tasty creations. With whitty donut names like S'Morrissey, you'll be lured in from first glance.
And then you'll want to stay once you've given these delights a taste for yourself. Though the items on the menu are non-stop hits that you can't go wrong with, the best part about Donut Friend is that you can actually customize your donuts. That's right — you can cut your donuts in half, fill them will a variety of different things, and top them with some truly unique treats.
So, let your inner creative out when you walk through the doors of Donut Friend and be prepared to surprise yourself.
If you're feeling a bit stumped, we suggest trying the Chocolate From the Crypt, Jets to Basil, and Stiff Little Butterfingers.
KOAs nearby:
Ventura Ranch KOA Holiday
Acton / Los Angeles North KOA
Los Angeles / Pomona / Fairplex KOA
STOP 13: Gibson's Donuts | Memphis, Tennessee
A hot spot in Memphis for over 50 years, Gibson's Donuts is the definition of classic. They don't even have a website, but it seems they don't need one — they're doing just fine on their own.
Tried-and-true, this is the spot to go for a solid donut and cup of coffee without breaking the bank. Over the years, Gibson's has added some new flavor to their donuts, including one that tastes like everyone's favorite caramel and coconut Girl Scout cookie.
And if you're a late-night donut lover, then you are in luck. Just wait until after 11 p.m. and head to Gibson's to get half-priced donuts.
KOAs nearby:
Memphis KOA Journey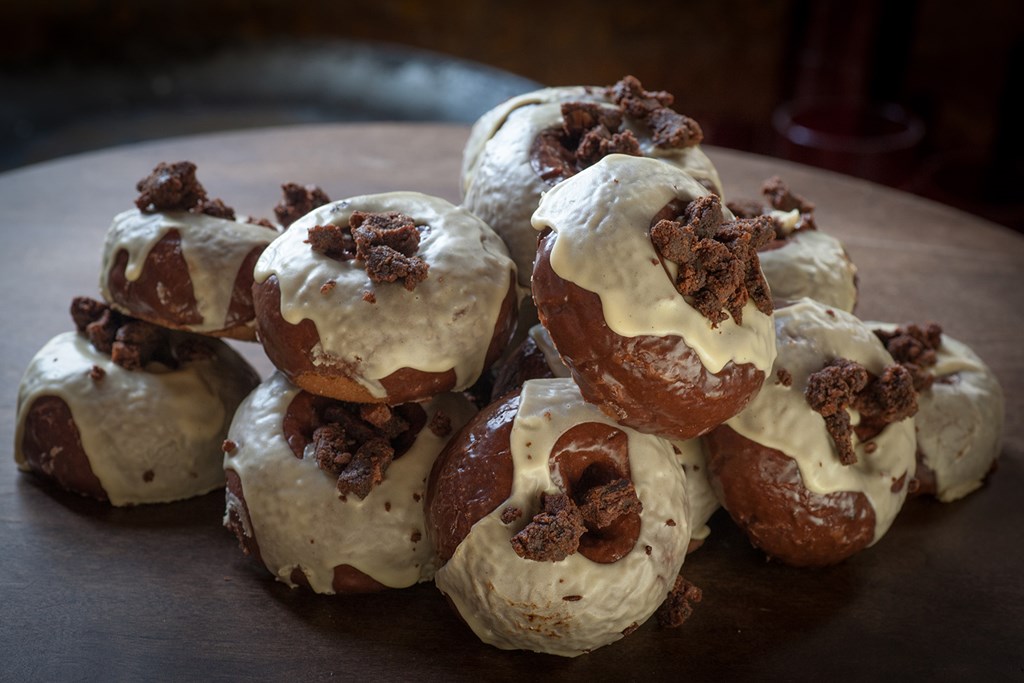 STOP 14: Doughnut Vault | Chicago, Illinois
Who says you can't be good at more than one thing? This is definitely the case for the restaurant group behind Doughnut Vault. They are well-known for their Au Cheval burger, but clearly have found great success in the world of donuts as well.
However, in order to try out these donuts for yourself, you're going to need to get there early. Doughnut Vault makes a limited number of these delights every day and when they run out, that's it until the next day.
Old-fashioned is the style you're after here, and be sure to try the flavored ones that include coconut cream and the Vanilla Birthday Cake that happens every Monday.
If you miss out on the donuts at their flagship shop, you can keep your fingers crossed that you can get them at one of the shop's sister restaurants.
KOAs nearby:
Chicago Northwest KOA
Kankakee South KOA

STOP 15: The Heavenly Donut Company | Birmingham, Alabama
Who said donuts have to be round? Not these guys at The Heavenly Donut Company. Round donuts are out and hexagonal ones are in.
And, these aren't just your average hexagonal donuts. No way. They are far from average. The taste of these things is pure magic and all of the chocolate used on the donuts was made in-house.
We suggest the custard-filled Bismarcks, but you really can't go wrong with any choice here. Oh yes, and be sure to try the M&Ms donut too. How about just one of each?
KOAs nearby:
Decatur / Wheeler Lake KOA

STOP 16: Jelly Modern Doughnuts | Calgary, Alberta CA
Known as the original gourmet donut shop in Canada, Jelly Modern Doughnuts sure knows how to do donuts right.
Classic with a touch of elevated, these donuts will have you coming back to Canada much more often than you planned just to get your hands on more.
Top flavors include the hand-dipped Nenshi's Salted Caramel, and the Jelly Bear is a hit with the kids.
All the donuts here are organic and made with local ingredients. And many of the ingredients are made in-house, including their very own marshmallows. Jelly Modern Doughnuts are also preservative-free so you can feel a bit less guilty about indulging.
KOAs nearby:
Cranbrook / St. Eugene KOA Journey
Though it's going to be tough to determine which place has the best donut of all time, one thing is for sure — there is no shortage of delicious donuts out there waiting to be tried. So, pack up your bags, get on the road, and get ready to dive into the world of delectable delights that are North America's top donut shops.
---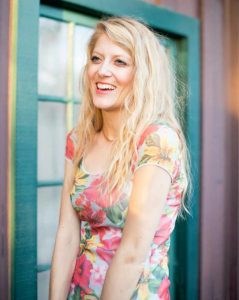 Leslie, a.k.a. Copy Girl, is a copywriter who gets butterflies from telling stories through words.
Her voice comes from a place filled with passion, dreams, and lots of sugar. "Cake over steak" is her go-to motto.
With over 10 years of experience in crafting words, and years of embarking on travels that have taken this Montana girl to some incredible places, Leslie love the adventures of both body and mind her writing takes her on.
Everywhere she goes, she takes this advice with her:
"Hold on to your divine blush, your innate rosy magic, or end up brown." – Tom Robbins, Jitterbug Perfume
To see what Leslie's up to in the writing world, visit her website here.
---