School is out, the temperature is up, and it's time for a good old fashioned summer road trip. If you're a foodie, this is an especially apt opportunity to hit the pavement searching for some of the country's best eats, and if you're driving along the East Coast, rest assured there will be plenty of tasty pit stops along the way. The main thoroughfare connecting most of the dots is I-95, which winds from Maine all the way down to Florida along the Atlantic coast, and for the most part, the following suggestions can be accessed right off the highway—or at least a very worthwhile detour. From lobster rolls and hot dogs to hummus and rum cocktails, these are some of the must-visit stops on your food-fueled East Coast road trip.

The Clam Shack, Kennebunk, Maine
Is there anything more quintessential summer than a lobster roll in Maine? Not likely. That's why any East Coast road trip worth its salt should start at a seaside icon like The Clam Shack, a decades-old institution perched on a boardwalk in the impossibly charming town of Kennebunk. Open since 1968, the counter-service eatery has been doling out its famous lobster rolls to hungry hordes summer after summer, made by boiling lobster in salt water and heaping the meaty morsels on a grilled roll with a spritz of lemon and a smear of mayonnaise. The formula is refreshingly simple, letting the fresh ingredients shine their brightest. Other menu favorites include chowder, fried clam strips, shrimp rolls, and haddock sandwiches, but make no mistake: it's all about the lobster rolls at The Clam Shack.

The Puritan, Manchester, New Hampshire
Fried chicken strips and goblet-sized mudslides. This is what you're lining up for at this cavernous classic, where despite the massive size of the restaurant, there's always a wait. Always. But your patience will be rewarded when you're met with friendly service, bracing cocktails (like those aforementioned mudslides, which come in a dizzying array of flavors, from maple to Almond Joy), and heaping portions of all-American comfort foods. The prime rib, pork chops, and baked stuffed haddock are all great, but don't miss the chicken tenders, perfectly juicy and crispy, and served with an impossible-to-stop-dipping sweet and sour sauce.
Nearby KOAs:
Strafford / Lake Winnipesaukee KOA Holiday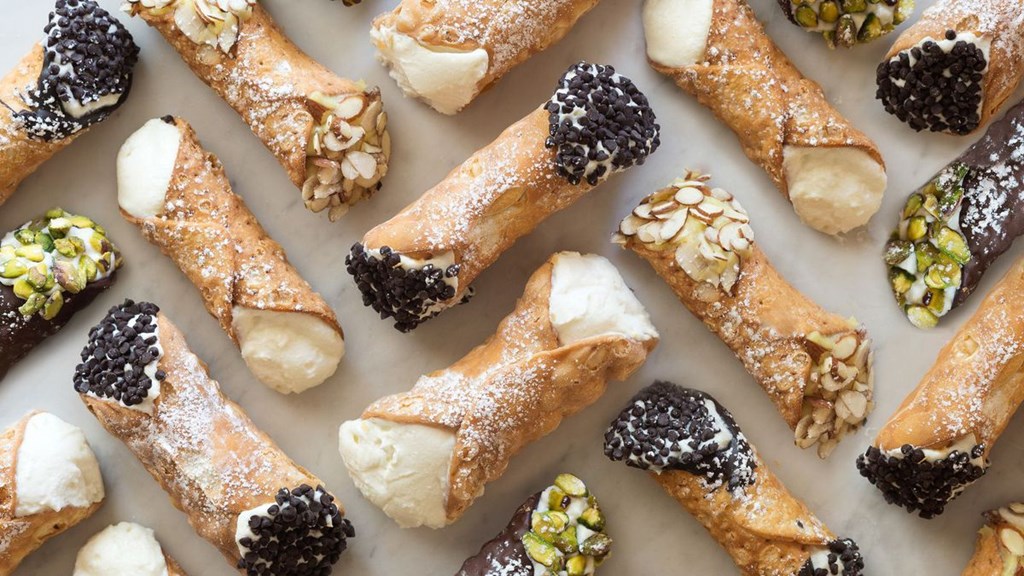 Mike's Pastry, Boston
There's so much good food in Boston that it's hard to narrow it down. Do you indulge in clam chowder and oysters? Go old-school with Boston cream pie at the hotel where it was invented? A modern chef-driven restaurant with national acclaim and accolades? You can't go wrong, but one important stopover is Mike's Pastry in the city's famously Italian North End neighborhood. The old-school bakery has been peddling cannolis, biscotti, ricotta cheesecake, cookies, and flaky, croissant-like lobster tails since the 1940s, and it's enduring reputation speaks to the quality of its recipes. For any sweet tooth roving along the East Coast, Mike's is not to be missed.
Nearby KOAs:
Boston / Cape Cod KOA Holiday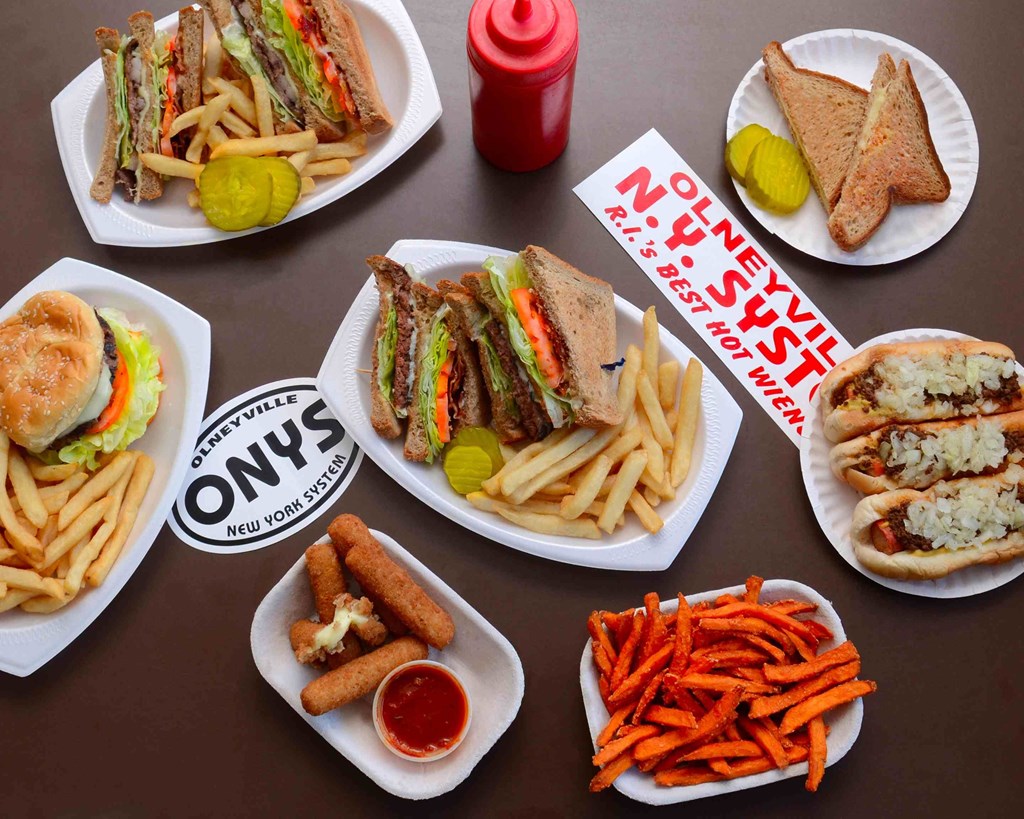 Olneyville New York System, Providence
Hot dogs rank right up there with barbecue and ice cream as requisite summer food, and if you're going to scratch that itch along an East Coast road trip, do so in Providence. Not many folks outside of New England know this, but Rhode Island actually has its own style of hot dog, made by steaming "hot wieners" and serving them in a fluffy steamed bun with spicy meat sauce, tangy mustard, celery salt, and diced onions. Smaller in size than standard hot dogs, these things are basically wiener sliders, and it's all too easy to polish off several in one sitting. In Providence, swing by Olneyville New York System, a casual eatery with a ton of local clout, to experience some of the best.
Nearby KOAs:
Boston / Cape Cod KOA Holiday
Mystic KOA Holiday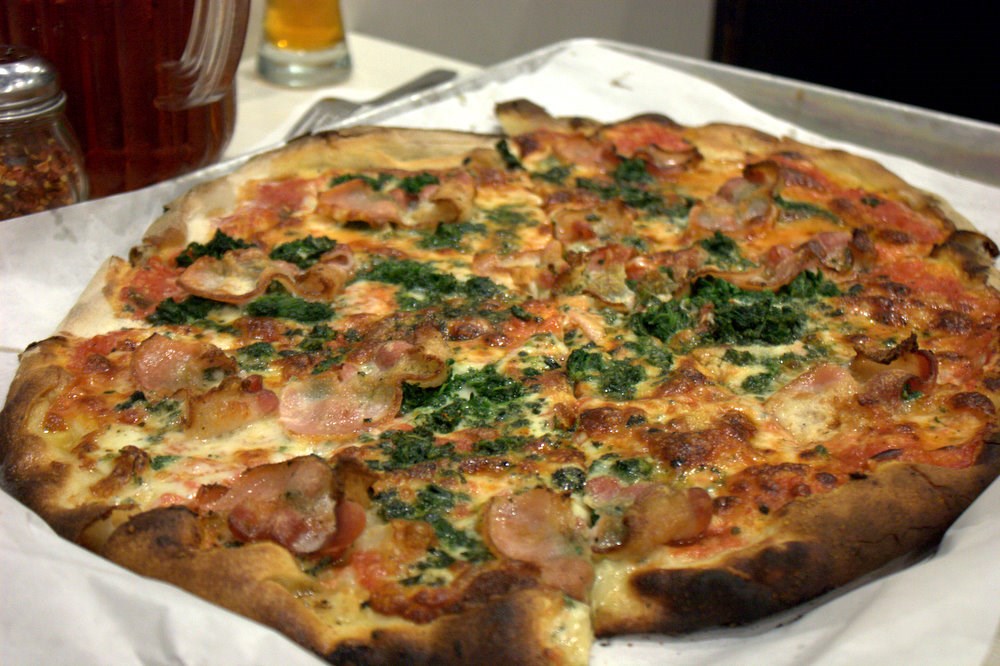 Frank Pepe's, New Haven, Connecticut
When it comes to pizza powerhouses, New Haven can easily hold its own against heavyweight cities like New York and Chicago. What makes these thin-crust pies unique, aside from the fact that the signature version comes strewn with clams, is the fact that they're baked in coal-fired bread ovens. It's something the pizzeria's namesake founder started in the 1920s, and the restaurant's renown has only grown stronger in the ensuing decades, as ownership passed from generation to generation. Whether you get the garlicky clam pizza, or opt for something more classic like a quattro formaggi or margherita, you'll be in for a real treat at Frank Pepe's.
Nearby KOAs:
Niantic / I-95 Exit 72 KOA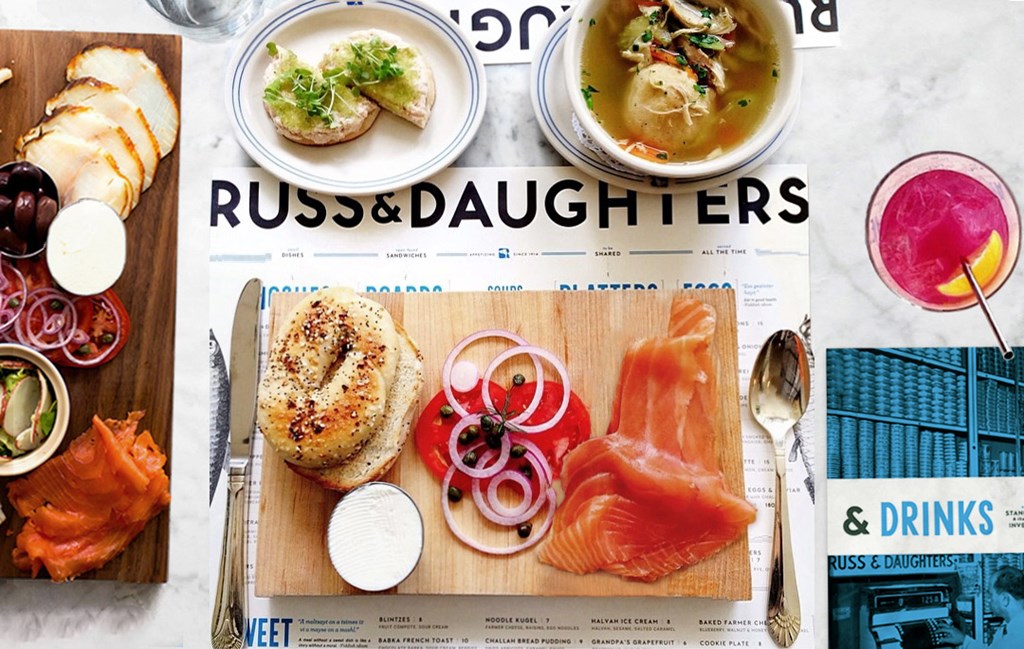 Russ & Daughters, NYC
Bagels, lox, black and white cookies, matzo balls, latkes, pastrami. These are just a few of the staples at Russ & Daughters, easily one of the most iconic restaurants in one of the nation's most iconic foodie cities. For decades, this institution has been delighting the masses with its Jewish deli snacks, sandwiches, and pastries, and if you've got time (and stomach space) for one meal in New York City, make it here. Even if you get a bagel with nothing but cream cheese and lox, you'll be glad you did. For dessert, snag a cookie or a loaf of fragrant chocolate babka.
Nearby KOAs:
Deerpark / New York City NW KOA Holiday
New York City North / Newburgh KOA Holiday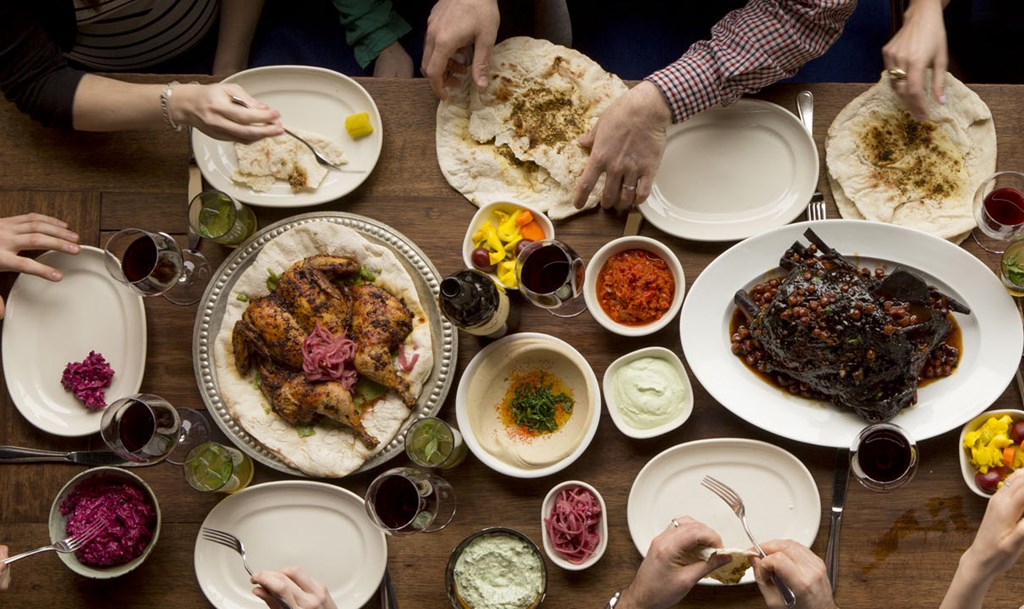 Zahav, Philadelphia
Cheesesteaks are all well and good, but Philadelphia has so much more to offer when it comes to foodie travel, and if you've got one meal to experience here, make it at one of the city's many chef-driven hot spots. Like Zahav, which just won the James Beard Foundation Award for best restaurant in the country. The modern Israeli restaurant is the handiwork of esteemed chef Michael Solomonov, who pays homage to his homeland with wood-fired laffa bread, hummus, chicken shishlik, coal-roasted eggplant, and more off cuts like grilled duck hearts with freekeh salad and onion blossom. It's food that is deeply soulful, and as nourishing as it is comforting.
Nearby KOAs:
Philadelphia South / Clarksboro KOA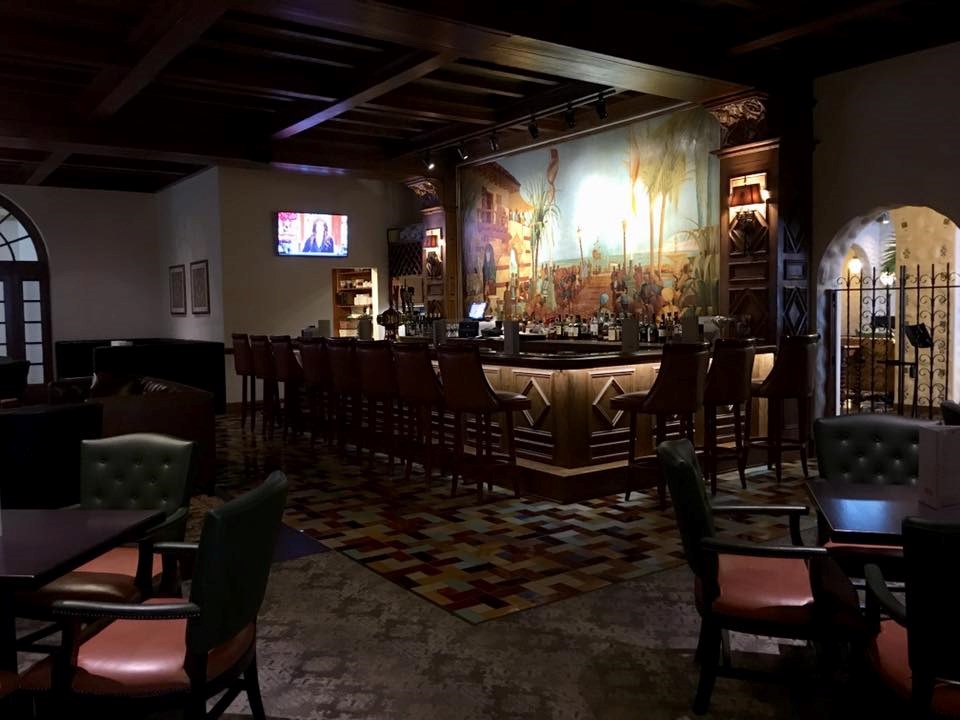 Iberian Lounge, Hershey, Pennsylvania
Well worth the detour off I-95, Hershey is much more than chocolate bars and hot cocoa. One of the most surprising foodie finds on the East Coast, the Iberian Lounge is a speakeasy-style cocktail bar and small plates restaurant hidden away inside the ornate Hotel Hershey. With a cozy, fireplace-equipped design motif reminiscent of something from the Titanic era, the lounge serves seriously impressive craft cocktails, including surprisingly masterful chocolate martinis and barrel-aged Manhattans, alongside Bavarian pretzel cheese boards, pork rillettes, beef carpaccio, and meatball sliders.
Nearby KOAs:
Elizabethtown / Hershey KOA Holiday
Jonestown / Hershey NE KOA Journey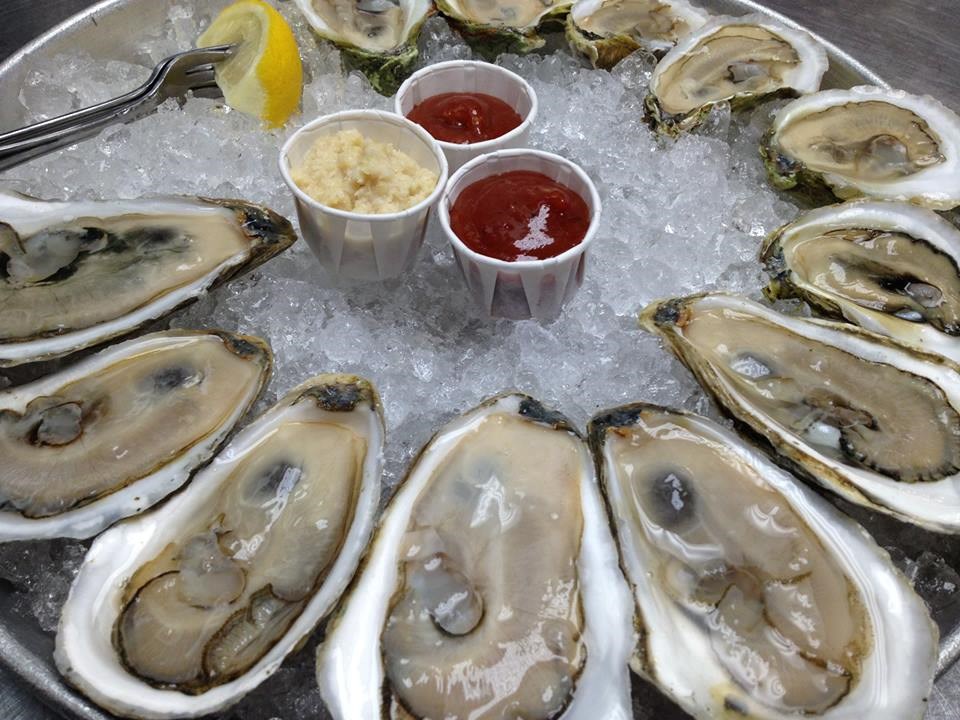 Thames Street Oyster House, Baltimore
Seemingly everywhere you turn in Baltimore's downtown marina area, you'll spot another seafood restaurant. Around here, crab cakes and oysters are frequent fixtures, and both abound at one of the city's most popular staples: Thames Street Oyster House. Located in the historic Fells Point neighborhood, an area marked by cobblestone streets and harbor views, the perpetually bustling oyster bar features bountiful seafood dishes, cocktails, and solid mid-Atlantic cuisine. Local East Coast oysters are the way to go, as is the cast-iron crab cake. Other standouts include lobster stew, grilled octopus, fried clam rolls, and Chesapeake rockfish. Get your seafood fill.
Nearby KOAs:
Washington DC / Capitol KOA Holiday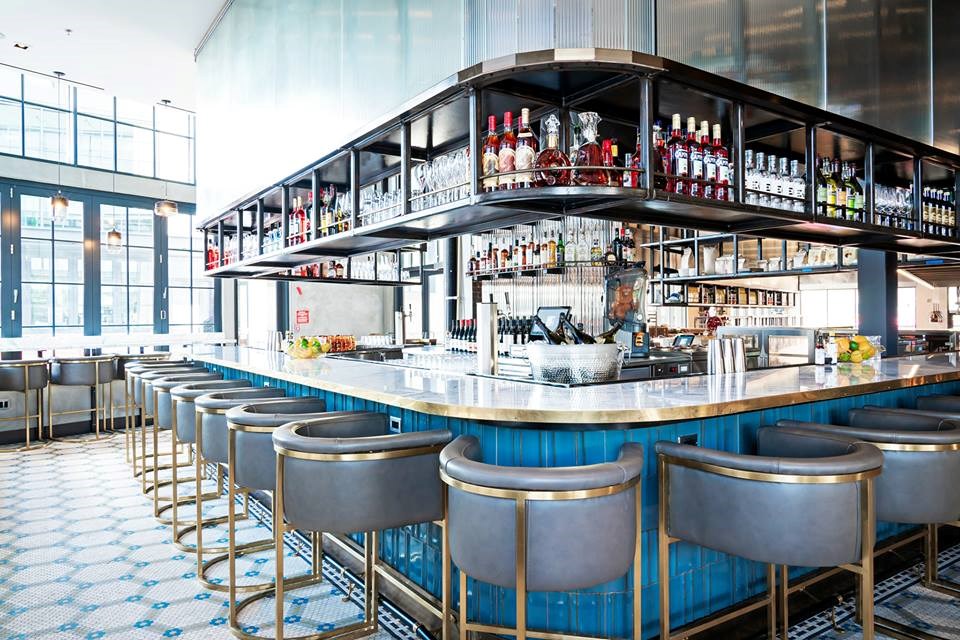 Officina, Washington, D.C.
In a city increasingly renowned as a culinary mecca, right up there with the likes of San Francisco, New York City, and Chicago, D.C.'s Nicholas Stefanelli is one to watch. The chef behind Michelin-starred Masseria branched out in a big way when he opened his multi-level, multi-tiered Officina in the city's booming Wharf area, putting a fresh new stamp on Italian dining and drinking. You could easily spend an entire day at Officina, as the concept contains an Italian market called Mercato, a casual cafe filled with wine and Roman pizzas, an intimate cocktail bar dubbed the "Amaro Library," a main second-floor restaurant, and a sprawling rooftop lounge with sweeping river views. The main restaurant, Trattoria, is where you'll want to really dig in. Here, Stefanelli exhibits his knack for seasonal cookery, exquisite pastas, and perfectly balanced fish and meat dishes. Arancini with veal ragu, seafood-studded paccheri pasta, saffron-tinted risotto, brown butter-roasted soft-shell crab, and garlicky lamb are a few menu highlights, punctuated by desserts like hazelnut cake with hazelnut Bavarian, and baba au rhum with caramelized apples and crab apple sauce.
Nearby KOAs:
Washington DC / Capitol KOA Holiday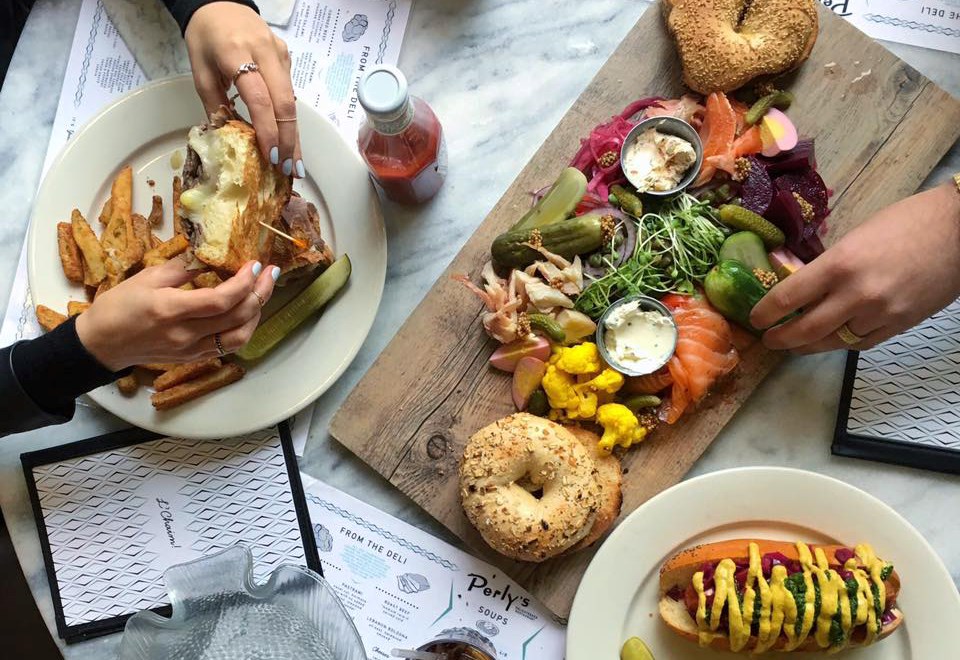 Perly's, Richmond
Of all the things to love about Richmond (the breweries, the friendly locals, the distinct neighborhoods, the American history), the French toast at Perly's ranks way up there. This endlessly popular downtown restaurant and delicatessen specializes in modern riffs on homey Jewish dishes and baked goods. Think potato latkes with apricot-apple sauce, schnitzel sandwiches with bread and butter cauliflower, and frittatas heaped with kippered salmon and beef bacon. Then there's that French toast, made with thick slices of cinnamon babka, maple syrup, stewed apples, golden raisins, and pecans. It's one of those desserts-masquerading-as-breakfast dishes that is sure to set a new bar for brunch. If you're not too full after this, consider some rugelach or sweet kugel for dessert. You won't be sorry.
Nearby KOAs:
Richmond North / Kings Dominion KOA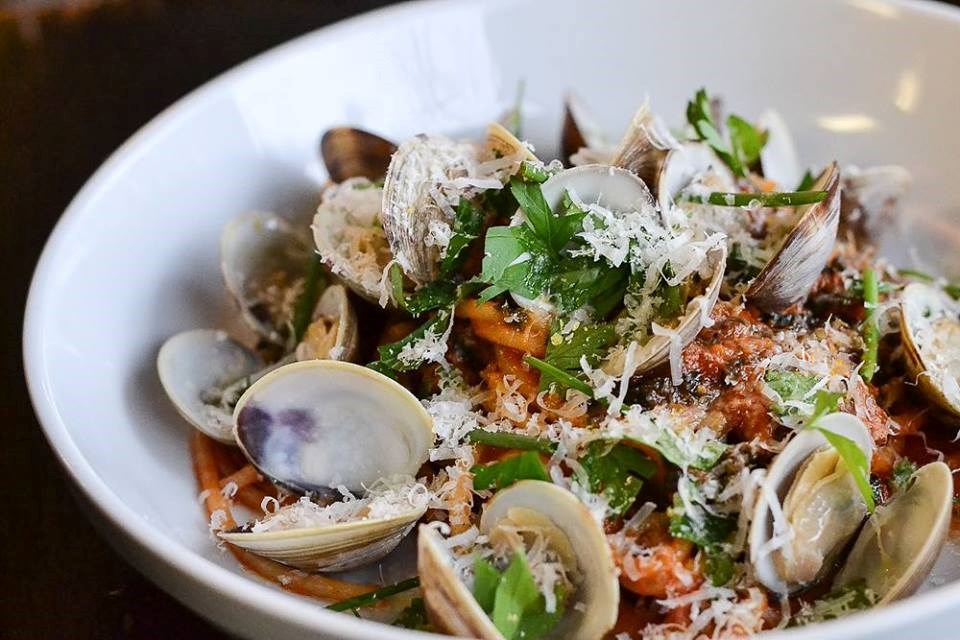 Poole's, Raleigh
Timing is everything with the hottest restaurant in Raleigh. At Poole's, a revived neo-diner from award-winning chef Ashley Christensen, it's important to queue up well before the restaurant opens; considering the no-reservations policy at this buzzy sensation, you can bet that seats and barstools fill up quick. But Poole's is very much worth the added effort, as Christensen does an incredible job with contemporary Southern diner fare, incorporating local and seasonal ingredients for a menu rooted in quaint comfort food. There's nothing too offbeat or wild here; rather, Poole's peddles dishes, like pimento cheese with deep-fried Saltines, that simultaneously tug on nostalgic heartstrings while reinventing the wheel just enough to dazzle. The cocktails and wine list are especially strong as well, which should make the potential wait much more tolerable.
Nearby KOAs:
Enfield / Rocky Mount KOA Journey
Cane, Charleston
As you drive further South, it's no surprise to see food and drinks get more tropical. In Charleston, Cane is a Caribbean-inspired oasis with 100-plus rums, cocktails, and hearty island-style eats inspired by owner Paul Yellin's upbringing. With its exposed brick walls, colorful motif, lush plants, and warm lighting, the space feels like a beach-side cottage, which is precisely the relaxing stopover you'll probably be yearning for at this point on your road trip. The spicy beef empanadas, ginger beer-braised pork, and rum-splashed banana bread pudding should help, too.
Nearby KOAs:
Mount Pleasant / Charleston KOA Holiday
Charleston KOA Holiday
---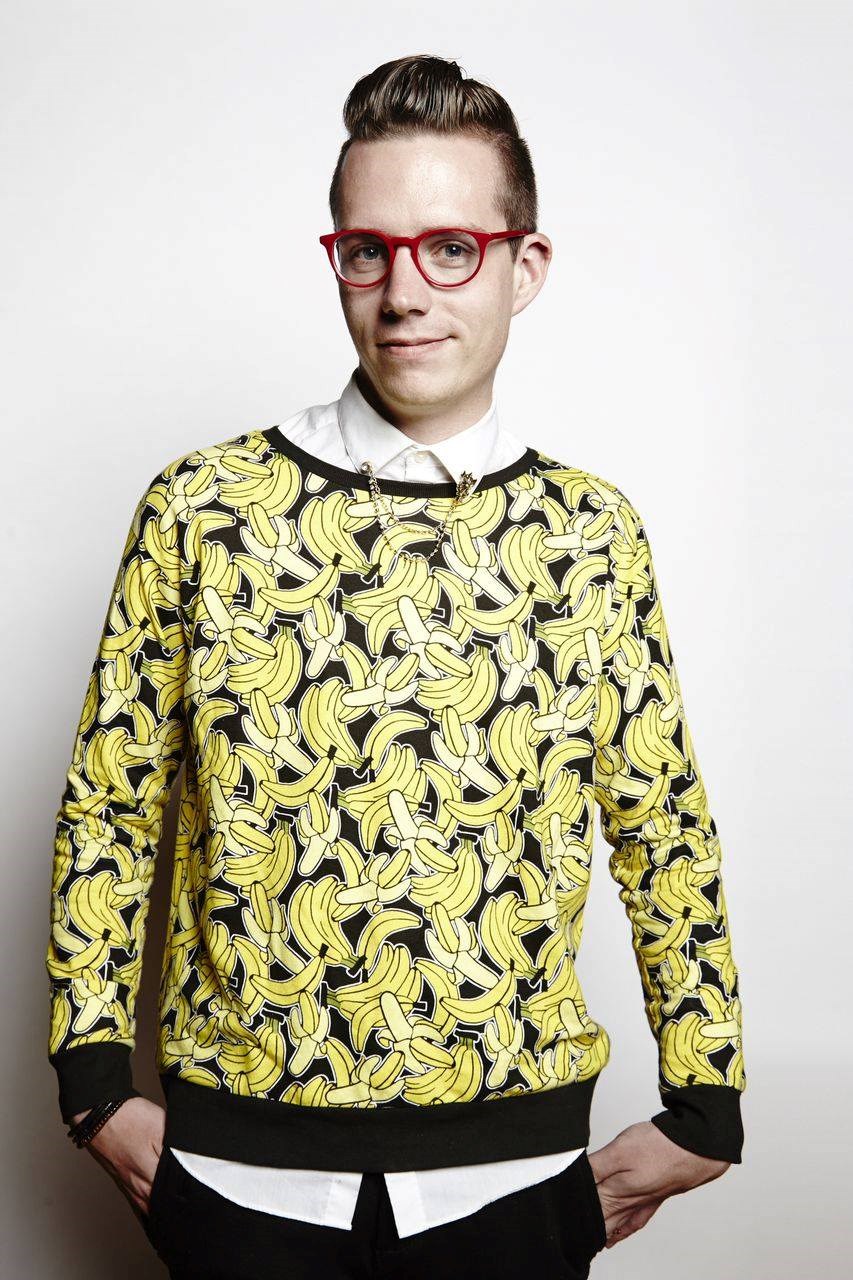 Born and raised in New Hampshire, Matt Kirouac grew up with a love for camping and the outdoors. Though he's lived in Chicago since 2006, he's always on the lookout for new adventures. He writes about travel and food for outlets like TripExpert, Money Inc, Upventur, DiningOut, Food Fanatics magazine, Plate Magazine and Zagat, and he currently serves as Chicago editor for What Should We Do?! He's the author of The Hunt Guides: Chicago (2016) and Unique Eats & Eateries of Chicago (2017).
---