If you're an avid hiker, chances are good you've heard a thing or two about a little trail called the Appalachian Trail. It is one of the most popular hikes in the world, but even more than that, it is the longest hiking-only footpath on this planet. It runs from Spring Mountain, Georgia to Mount Katahdin, Maine and in between those two destinations takes you through remote country that gives you a whole new perspective on what "remote" really means.
The Appalachian Trail is not for the faint of heart, or for those who are looking for a quick weekend hike. The trail as a whole is meant for those who are looking for an extremely challenging journey that comes to a closure with quite an accomplishment.
Does this sound like you? If not, don't worry – we have some good news. The Appalachian Trail can be enjoyed in its entirety (well, the enjoyment will come long after your feet have healed from the journey), or it can be enjoyed by breaking it up into smaller, more manageable chunks that are more realistic for your average hike enthusiast.
If you're more interested in tackling this trail one bit at a time, we're making that easy for you. Below you'll find the top sites to see on the Appalachian Trail so that you can pop in and out in the way that works best for you.
Appalachian Trail Viewpoints You Won't Want to Miss
The idea for this trail came about in the early 1920s and within just 16 years, the trail was completed. Today, it maintains its beauty thanks to the group effort of the National Park Service, the U.S. Forest Service, Appalachian Trail Conversancy, state agencies, and of course, volunteers.
If the thought of tackling the 2,180+ mile-long footpath that is the Appalachian Trail has you feeling overwhelmed, don't worry. It scares us too. That's why we prefer the approach that lets you pop in to see some of the highlights and leave the rest for those adventurers who are on another level.
The trail is open year-round but some spots may be more enjoyable when visited at a certain part of the year.
Here are the hot spots you won't want to miss.
1. Clingman's Dome, Great Smoky Mountains National Park | Tennessee and North Carolina
If you want the best birdseye view of the Appalachian Trail, then make your way to Clingman's Dome. Here you'll get a 360-degree view of Great Smoky Mountains National Park, and it won't take you days of hiking to get here. Instead, you can head up the spiral ramp that takes you above the treetops to an elevation of 6,643 feet, where you can spot mountains for as far as you can see. On a clear day, you can expect to have a view that extends over 100 miles.
Clingman's Dome is the highest point in Tennessee and the third highest mountain east of the Mississippi. While it sounds like you may have to endure a steep hike to get here, you don't. You can drive to the end of Clingman's Dome Road, with scenic pullouts along the way that will get you prepared for the finale. Once you reach the end of the road, you simply have to take a ½ mile trail to the summit. Though the trail is steep, it is short and paved.
KOAs nearby:
Townsend / Great Smokies KOA Holiday
Pigeon Forge / Gatlinburg KOA Holiday
Cherokee / Great Smokies KOA Holiday
Gatlinburg East / Smoky Mountain KOA Holiday
Newport / I-40 / Smoky Mountains KOA Journey
Clinton / Knoxville North KOA Journey
Sweetwater / I-75 / Exit 62 KOA Holiday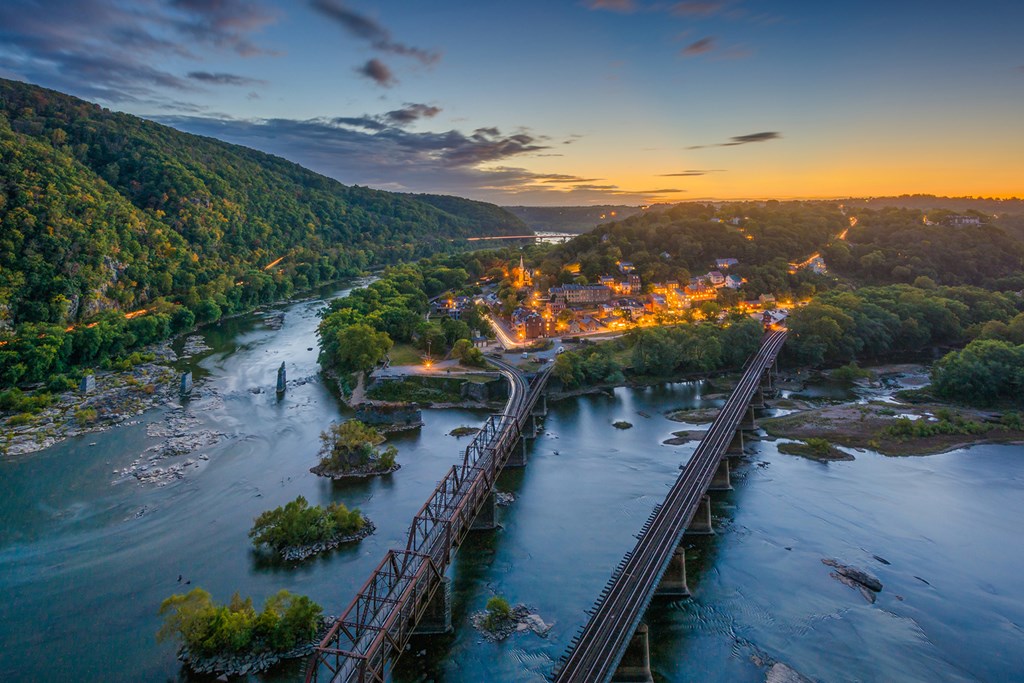 2. Harpers Ferry | West Virginia
Harpers Ferry marks the "psychological mid-point" of the Appalachian Trail, but that's not where it first got its name.
Harpers Ferry's claim to fame dates back to 1859 when John Brown tried to use the town and its weapons to start a slave revolt across the entire south. The revolt failed, but the town still stands today as a place of rich history that extends far beyond the attempted revolt and into the ending of slavery and more.
Today it is home to the headquarters of the Appalachian Trail Conservancy, a hotspot for photos. In fact, the porch of the visitors center is one of the most photographed spots on the entire Appalachian Trail.
While here, head to Harpers Ferry National Historical Park where you can enjoy over 20 miles of hiking trails.
KOAs nearby:
Harpers Ferry / Civil War Battlefields KOA Holiday
Hagerstown / Antietam Battlefield KOA Holiday
Gettysburg / Battlefield KOA Holiday
Washington DC / Capitol KOA Holiday
3. Hardman Farm State Historic Site | Helen, Georgia
Have you ever visited a working farm? Even if you have, you probably haven't seen one quite like this. Hardman Farm sits just a few miles off of the Appalachian Trail and here you can explore what a working farm from the 1800s is like.
Back in 2002, this historic farm on the Chattahoochee River was transferred to the Georgia Department of Natural Resources in order to restore it and preserve it for visitors of the Appalachian Trail to enjoy.
This 170-acre farm now doubles as a history center where you can also see the Indian Mound, one of the most recognized landmarks in the state of Georgia.
You can wander through this historic site on your own, or sign up for a guided tour to get all the information you never knew you wanted.
KOAs nearby:
Blue Ridge / Toccoa River KOA Holiday
Murphy / Peace Valley KOA Holiday
Anderson / Lake Hartwell KOA Holiday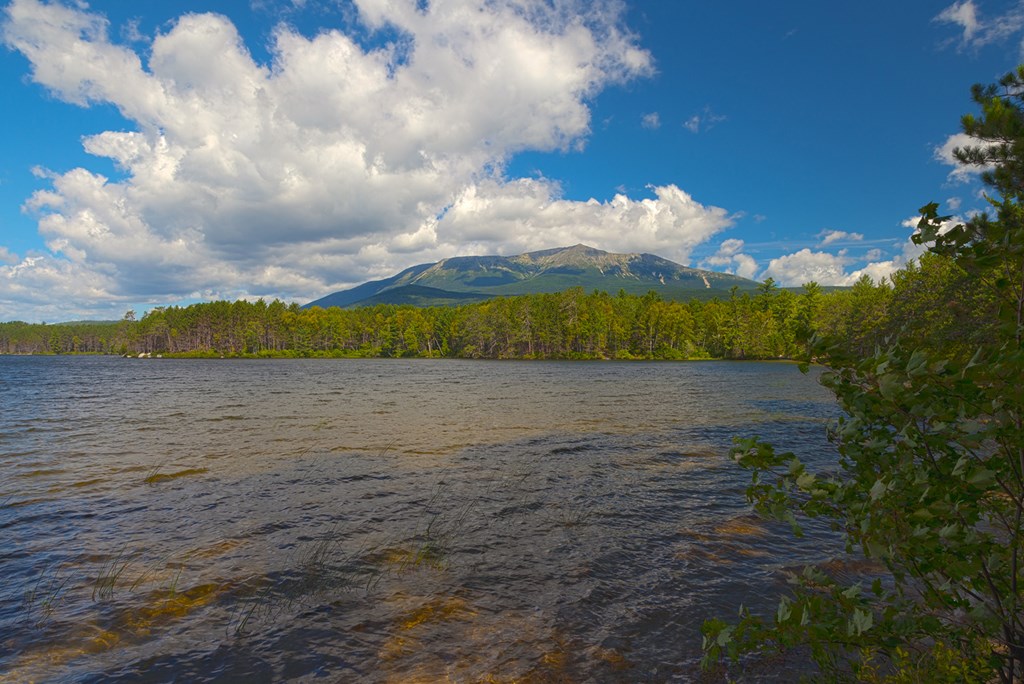 4. Katahdin Lake | Baxter State Park, Maine
Katahdin Lake played an important role in history. It served as the launching point for many explorers and adventurers who came from the East Branch of the Penobscot River in the late 1800s. It was used as an approach to Katahdin, which means large mountain or large thing.
The lake and the area surrounding it became an addition to Baxter State Park in 2006. Today, hikers can enjoy the 3-mile trail that starts on Roaring Brook Road and follows the old Katahdin Lake Tote Road, which was once a buckboard route during the logging era. The trail is a relatively flat and easy one and ends at the lake, which makes for a beautiful spot for some rest and relaxation.
KOAs nearby:
Houlton / Canadian Border KOA Journey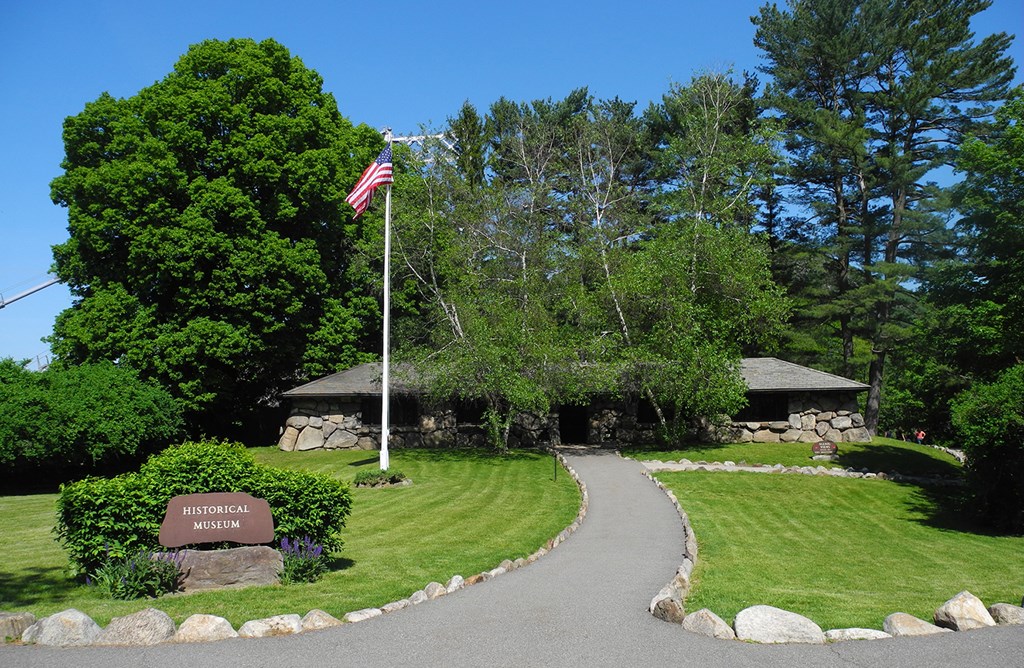 5. Trailside Museums and Zoo | Bear Mountain State Park, New York
If you've got kids in tow on this trip, then they are going to love this stop. Trailside Museums and Zoo is located in Bear Mountain State Park on a short part of the Appalachian Trail overlooking the Hudson River.
The trail here is paved and takes you through a journey of wildlife that was permanently injured and cannot survive on their own in the wild. If that's not cool enough, what's even cooler is the fact that this zoo only has animals who are native to the area. You can spot wildlife including black bears, eastern coyotes, bald eagles, and more.
In addition to the above animals housed at the zoo, there are also museums within the zoo including the Amphibian, Reptile, and Fish Museum where you can see live animals of these different species. Another museum you're sure to enjoy is the Geology Museum where you can learn about the geological history of the area, which dates back to its geological beginnings. The Nature Study Museum is the place to go to take a look at taxidermied animals including insects and mammals. And, lastly, the History Museum educates visitors on the history of local Native Americans, colonists, the founder of the Boy Scouts, and more.
KOAs nearby:
New York City North / Newburgh KOA Holiday
Deerpark / New York City NW KOA Holiday
6. Shenandoah National Park | Virginia
This national park is home to the famous scenic highway, Skyline Drive. This highway crosses the Appalachian Trail over 30 times through its length, so it provides the perfect opportunity to spot part of the trail and its dedicated hikers without having to embark on the trail yourself.
In addition to spotting the Appalachian Trail hikers, you'll also see have the chance to check out some of your own less intense hikes on the park's 500+ miles of trails. And if you're in the mood to see some wildlife, you're in luck. Shenandoah National Park is home to all types of animals including black bears, wild turkeys, amphibians, and more. Much of the wildlife that lives here is close to becoming endangered, so always be sure to keep your distance and enjoy them from afar.
While here you can also partake in some white water rafting and mountain climbing if the weather allows. This place does experience all four seasons, so take that into consideration when planning your trip. Every season offers a different type of beauty.
KOAs nearby:
Harrisonburg / Shenandoah Valley KOA Holiday
Natural Bridge / Lexington KOA Holiday
Lynchburg / Blue Ridge Parkway KOA Holiday
Richmond North / Kings Dominion KOA Holiday
Fredericksburg / Washington DC South KOA Holiday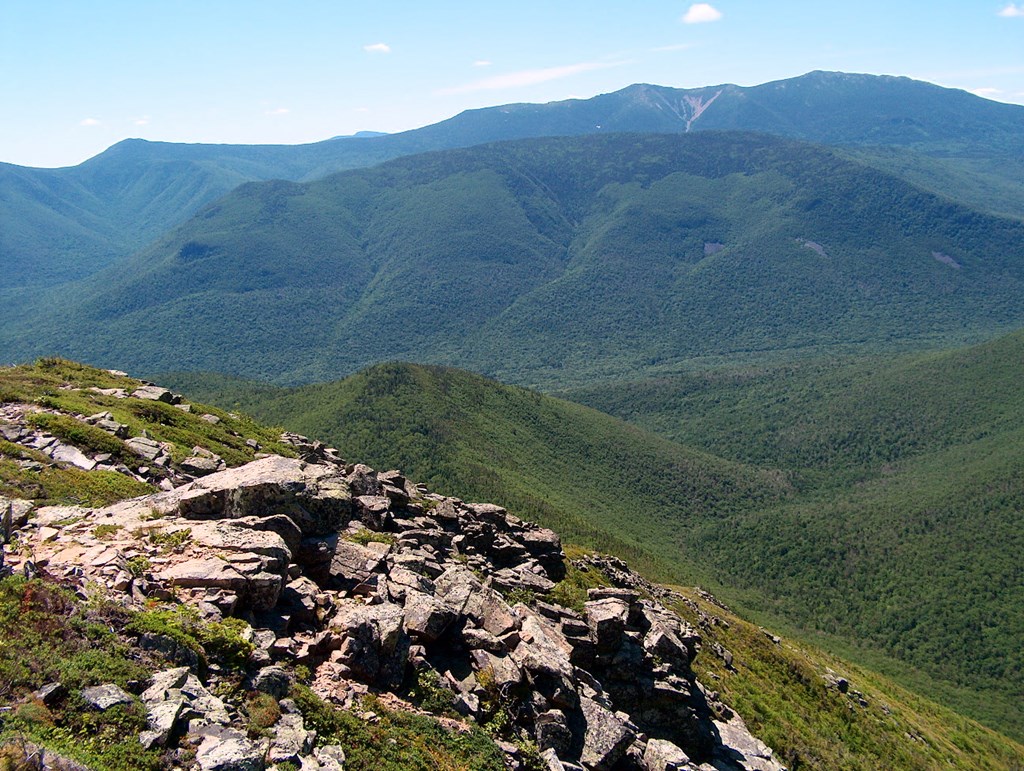 7. Owl's Head Cliff | Benton, New Hampshire
Right off the Appalachian Trail sits Owl's Head Cliff, a 600-foot granite escarpment. It brings rock climbers from all over New England to experience its glory, and they've been coming here since the 1930s.
However, even if you're not a rock climber you'll still enjoy the beauty of Owl's Head. Since 2007, it has been protected by the Trust for Public Land and the U.S. Forest Service as part of the White Mountain National Forest. This ensures that public access to this destination is permanent and that it stays protected for people to enjoy.
KOAs nearby:
Lincoln / Woodstock KOA Holiday
Twin Mountain / Mt. Washington KOA Holiday
Littleton / Franconia Notch KOA Holiday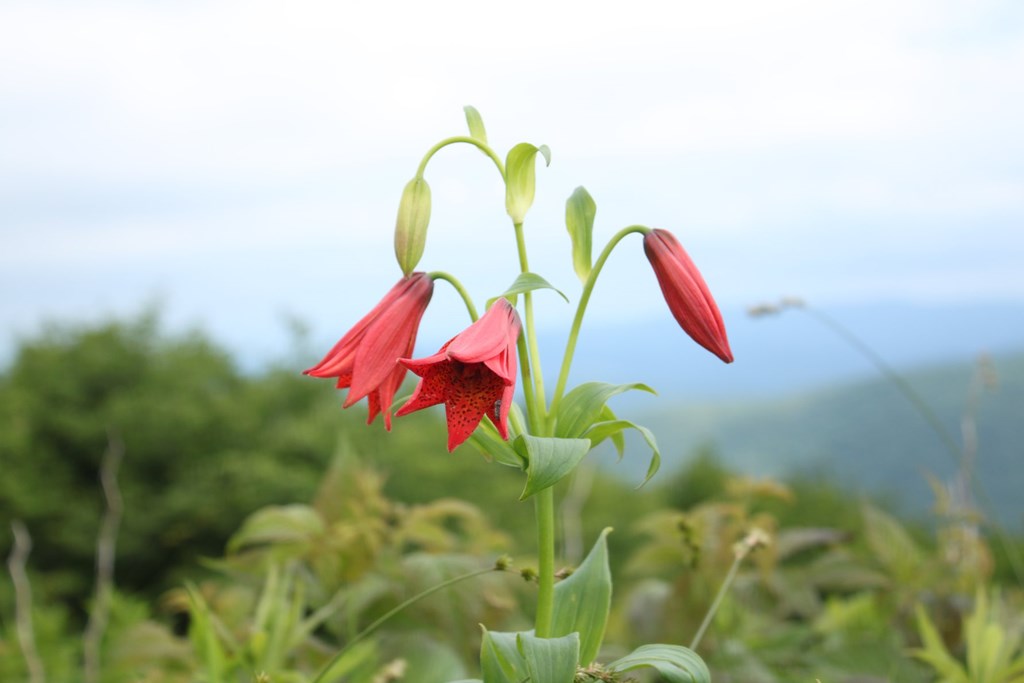 8. Tater Hill Plant Preserve | Watauga County, North Carolina
If you want to see some truly beautiful plants that will really make you appreciate nature in a new way, then don't miss a stop at the Tater Hill Plant Preserve.
The 1,600-acre preserve protects rare and threatened plants and animals from harm that may render them extinct. Here, much ecological research takes place to better understand the land and the organisms that live in it, including rare wildflowers like the Gray's lily.
The Tater Hill Plant Preserve is a quick yet beautiful stop along the Appalachian Trail. Just be sure to sign up for a guided tour, as the area is closed to the public otherwise.
KOAs nearby:
Murphy / Peace Valley KOA Holiday
Cherokee / Great Smokies KOA Holiday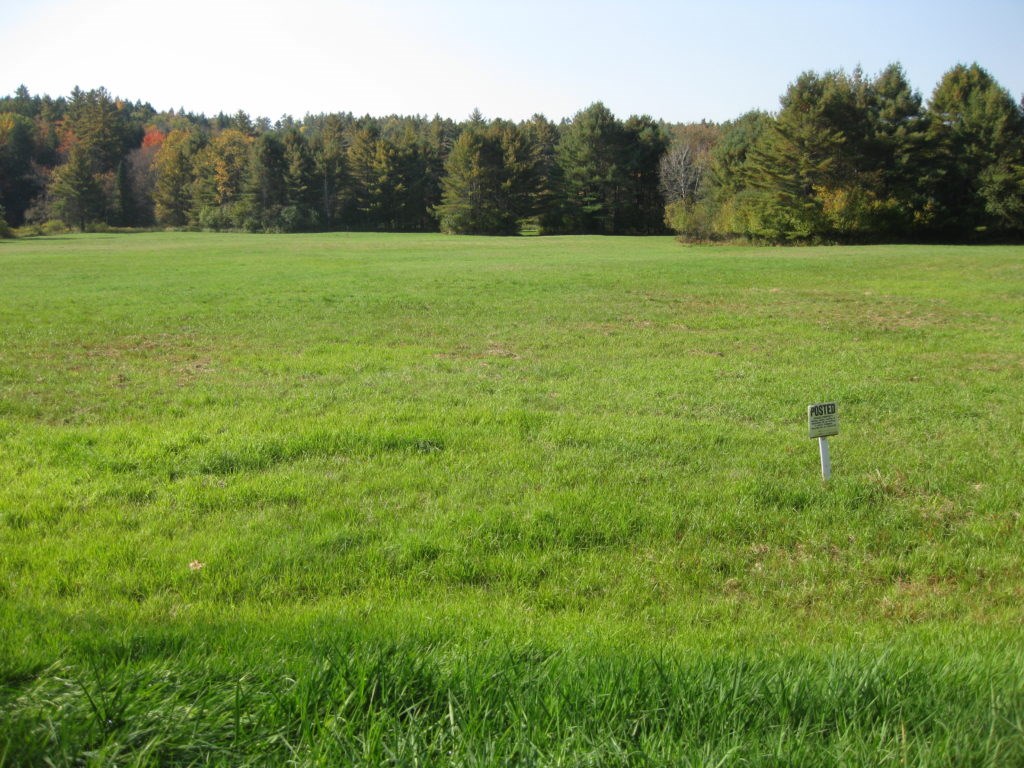 9. Hanover, New Hampshire
The town of Hanover is centered around the Appalachian Trail – literally. The trail runs down Main Street, so be sure to spend some time here to enjoy what this little town has to offer.
The residents of Hanover work hard to welcome hikers passing through and protect the trail with the help of the Trust for Public Land. In 2020, the Mink Brook Community Forest was created in the area This 250-acre area is home to the headwaters of Mink Brook as well as mature forests that offer visitors a beautiful and peaceful place to explore by foot, bike, or cross-country ski.
If the name "Hanover" rings a bell, it might be because this is home to one of the top colleges in the country, Dartmouth, which also happens to be the northernmost Ivy League school. Hanover has been dubbed one of the best places to live as well as one of the best college towns. Sounds like you better go find out for yourself.
KOAs nearby:
Quechee / Pine Valley KOA Holiday
Stafford / Lake Winnipesaukee South KOA Holiday
Lebanon KOA Holiday on Salmon Falls River
Lincoln/ Woodstock KOA Holiday
Twin Mountain / Mt. Washington KOA Holiday
Littleton / Franconia Notch KOA Holiday
Wilmington / North Pole KOA Holiday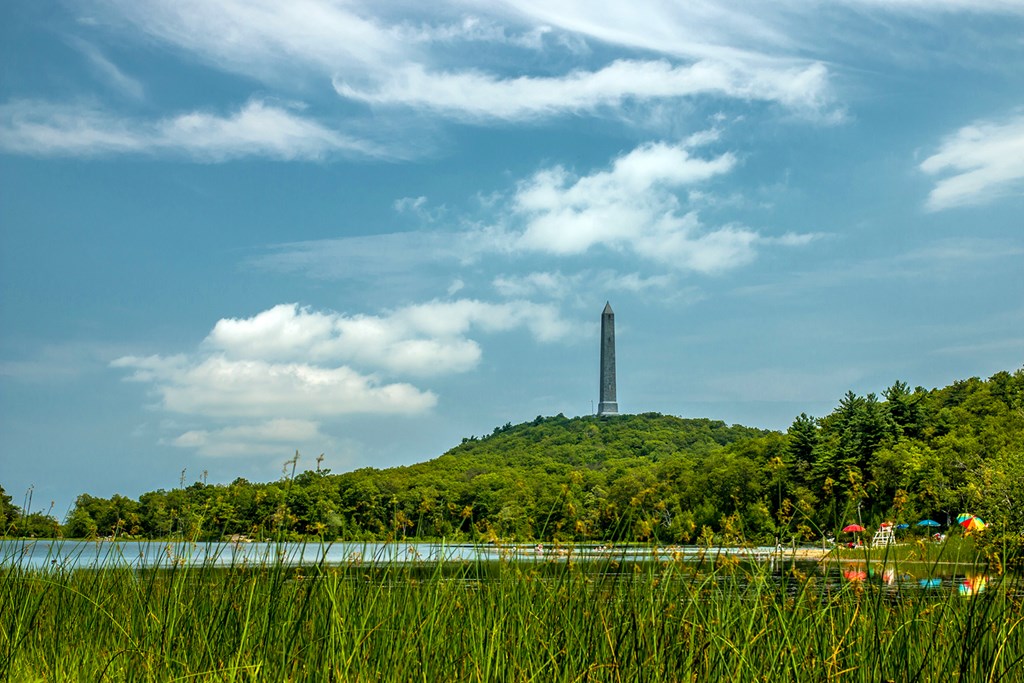 10. High Point State Park | New Jersey
You probably guessed it by the name, but High Point State Park is the highest point in New Jersey with an elevation of 1,803 feet. That doesn't sound like much but trust us – when you get up here and see the views, you'll feel differently.
All it takes is a quick and easy hike to get to the summit where you'll see some top-notch views of the Pocono and Catskill mountains. Atop the summit sits High Point Monument, which honors New Jersey veterans.
Thousands of visitors come here every year to hike, camp, swim, snowshoe, ski, and see all the beautiful sights there are to see in this place. You can see everything from farmlands to forest, rolling hills to deep valleys that span three states when you head to High Point State Park.
KOAs nearby:
Delaware Water Gap / Pocono Mountain KOA Holiday
Deerpark / New York City NW KOA Holiday
Honesdale / Poconos KOA Holiday
New York North / Newburgh KOA Holiday
11. Damascus Brewery | Damascus, VA
This one is a bit of a wildcard as it isn't exactly a natural site, but it's one that we think you're going to love anyway.
Damascus Brewery is in the town of Damascus, which is also called Trail Town, USA. There is a lot of action happening in this place. Here is where the Appalachian Trail, the Virginia Creeper Trail, and the Trans-America National Bicycle Trail all meet.
And where's the best place to go to honor treks along those trails? A brewery, of course. Damascus Brewery is one of the best, offering over 30 different beers and featuring live music every Saturday night.
This is a great way to cap a day of adventuring outdoors by relaxing and enjoying some cold ones.
KOAs nearby:
Fancy Gap / Blue Ridge Parkway KOA Journey
Jonesborough / Cherokee NF KOA Journey
Bristol / Kingsport KOA Holiday
With over 2,000 miles of trails to explore, there is a lot to see along the Appalachian Trail. There is something for everyone here, so find a spot that fits what you're looking to explore, and enjoy.
---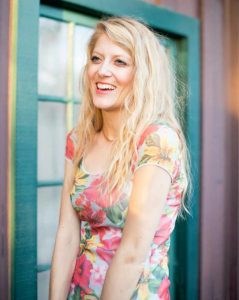 Leslie, a.k.a. Copy Girl, is a copywriter who gets butterflies from telling stories through words.
Her voice comes from a place filled with passion, dreams, and lots of sugar. "Cake over steak" is her go-to motto.
With over 10 years of experience in crafting words, and years of embarking on travels that have taken this Montana girl to some incredible places, Leslie love the adventures of both body and mind her writing takes her on.
Everywhere she goes, she takes this advice with her:
"Hold on to your divine blush, your innate rosy magic, or end up brown." – Tom Robbins, Jitterbug Perfume
To see what Leslie's up to in the writing world, visit her website here.
---