What you need to see and do on a Road trip to North and South Dakota
South and North Dakota are the most underrated states in the country. It's a lofty statement, but together, these Midwestern meccas have the natural splendors to back it up. Far too often relegated as flyover country, the heartland of the United States is filled with sights, adventures, parks, caves and characteristic communities unlike anyplace else. Between the two, you'll be in for the patriotic road trip of a lifetime, especially when you make stops like these: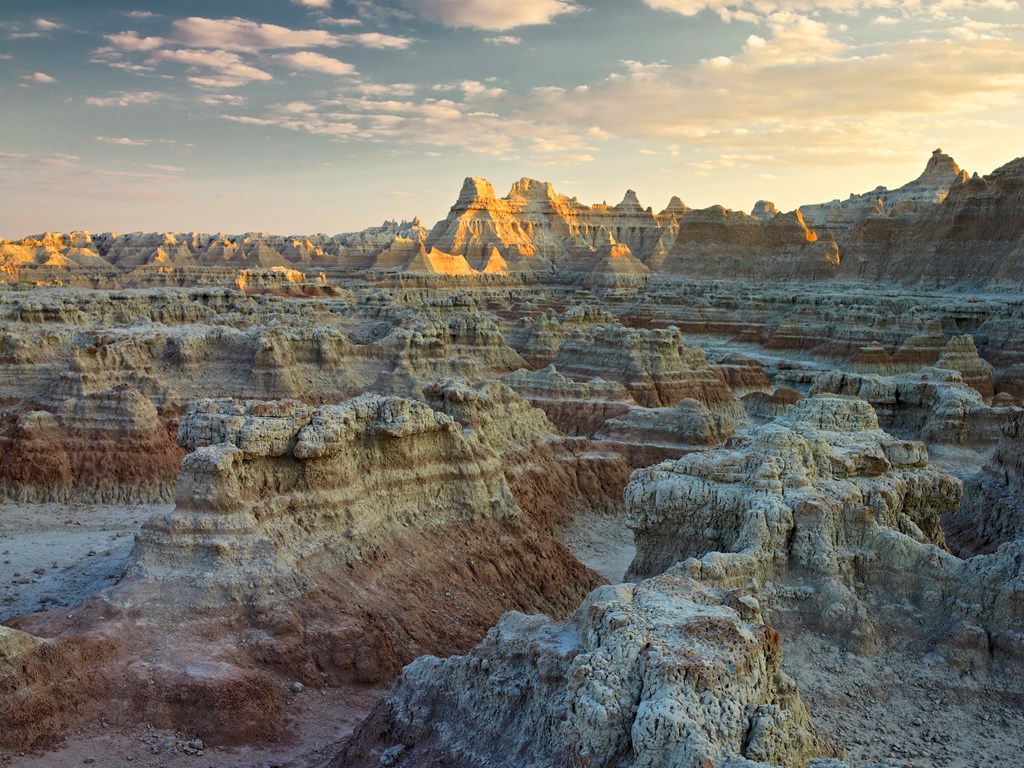 Badlands National Park, South Dakota
Begin your journey from Rapid City, the primary hub in Western South Dakota. Surrounded by rolling hills and easily accessible to world-famous destinations like Mount Rushmore, the city provides an immediate sense of awe. Keep the wow factor going with a drive to Badlands National Park, a mere hour away off I-90. This surreal, almost alien-like landscape looks like a mashup between the Grand Canyon and Mars, with buttes and plains and pinnacles galore. Millions of years ago, saber-toothed cats and dinosaurs roamed these lands; nowadays, you'll find bighorn sheep, prairie dogs and the all-American bison. As one of the most hands-on parks in the National Park System, visitors are able to explore any part of the park, trail or not (just watch out for rattlesnakes). Whatever you do, make sure you linger for sunset or get up early for sunrise. There's nothing like seeing this rugged terrain painted in hues of orange and pink.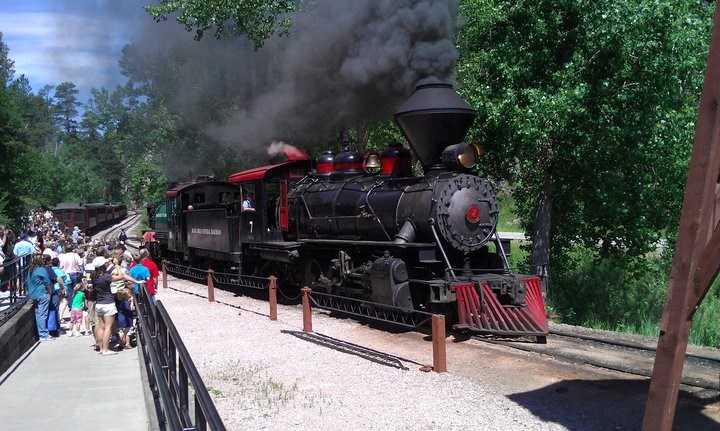 Hill City, South Dakota
The most bucolic, picturesque town in the Black Hills, this aptly dubbed hamlet charms with its smattering of antique shops, breweries, inns and restaurants. Strolling the main street is like ambling back in time, especially if you hop aboard the historic 1880 Train. This vintage steam train departs to and from Hill City and Keystone, the latter of which is home to Mount Rushmore. For those looking to venture into the woods a bit, the Mickelson Trail is a railroad-turned-pathway for hikers and bikers alike. It runs for 109 miles total, with a particularly pleasant portion of it running alongside Hill City.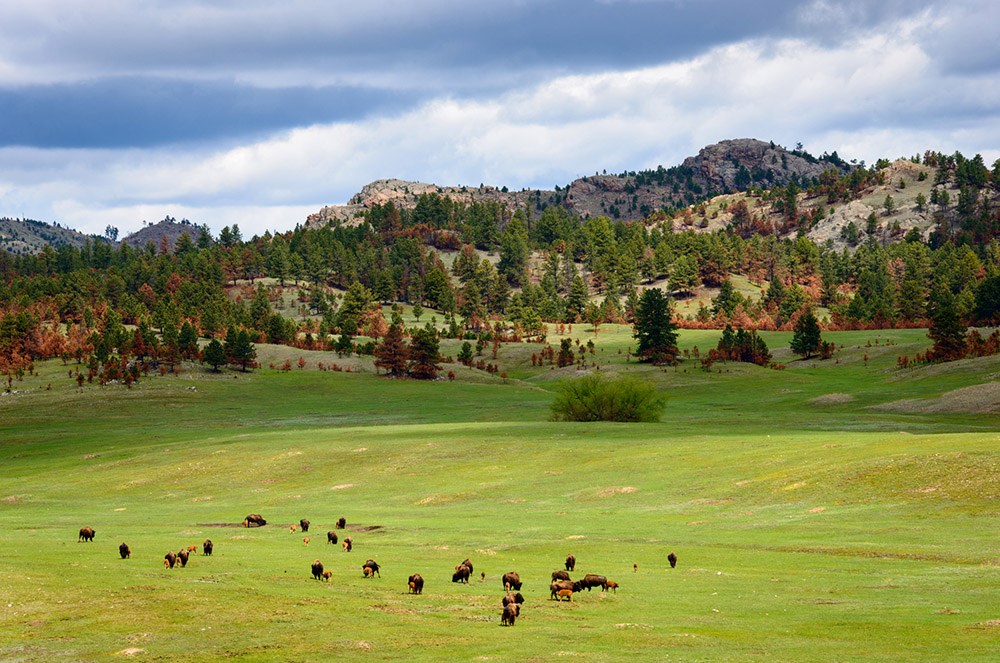 Custer State Park Buffalo Roundup, South Dakota
While the lush landscape of Custer State Park is beautiful to visit any time of year, it's at its most spectacular at the end of September. Each year, this is when the Black Hills region conducts its annual buffalo roundup, a mighty spectacle that draws spectators from near and far. Home to one of the world's largest bison herds, Custer's roundup is designed to maintain a healthy balance between the area's bison population and its grassland. Visitors congregating on the hills will hear the thunderous stampede before they see the 1,000-plus herd move in with the guidance of cowboys and cowgirls. The roundup is free to attend, and visitors are encouraged to arrive early (lots open at 6:15 a.m.). Breakfast and lunch are both served for a fee.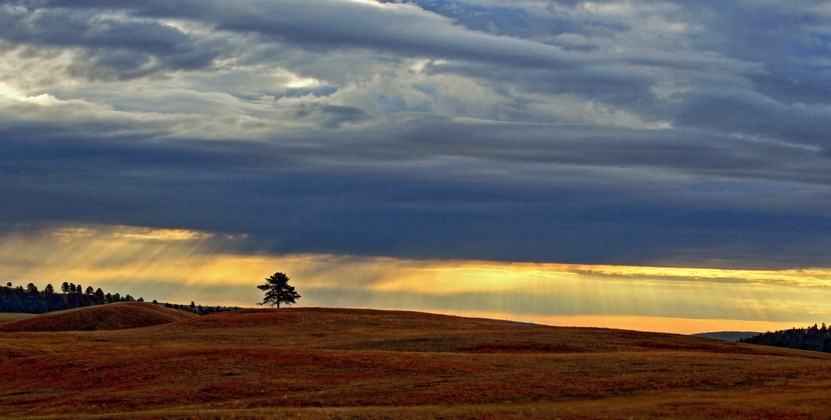 Wind Cave National Park, South Dakota
One of the most underrated national parks in one of the most underrated states, Wind Cave is also one of the oldest preservations in the National Park System. Located in the Southwestern portion of the state, this area provides plenty to marvel at, both above ground and below. On the surface, visitors can see bison and elk grazing through the grasslands, and hike on more than 30 miles of trails through pine forest and along limestone cliffs. Venture underground to explore the park's shining star: one of the longest cave systems on Earth. Unique here is the cave's boxwork, a web-like pattern on the cave walls rarely found in such abundance. The park offers various tours that span lengths and difficult levels, from the easy Garden of Eden Tour to the Wild Cave Tour, a narrow adventure that necessitates lots of crawling.
Lake Sakakawea, North Dakota
The Dakotas aren't really known for their lakes, but after a trip to the largest body of water in North Dakota, and the largest manmade lake in any single state, you may think differently. Located in the central portion of the northern state, Lake Sakakawea boasts a whopping 609-square miles of water behind the Garrison Dam, with a maximum width of 14 miles. Named for a young Native American woman who joined Lewis and Clark on their westward journey, this area is the furthest Southwestern point of glacial formation during the last ice age. Today, it teems with activity and recreation. Visit Lake Sakakawea State Park on the lake's southern shores to go boating, fishing, hiking, bicycling, waterskiing and swimming. Then there's the Garrison Dam, in and of itself an attraction. The largest dam on the Missouri River, tours are available at the powerhouse, providing insight into how such a mighty body of water came to be.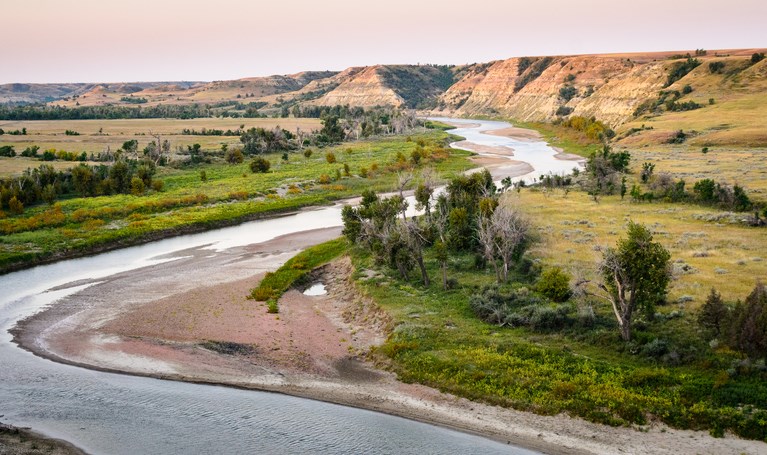 Theodore Roosevelt National Park, North Dakota
Southwest of Lake Sakakawea, North Dakota's lone national park beckons. The only park in the National Park System named for a person, Theodore Roosevelt is an apt homage to the president who would go on to establish America's greatest idea. This serene, awe-inspiring landscape captivated a president and inspired him to prioritize conservation efforts for the nation. Bison-filled prairies and craggy badlands form the park's backbone, lined with hiking trails and excursions of all difficulty levels. The Painted Canyon Trail provides an illustrious look at geological history via a descent into a canyon striated with rock layers. For something a little more strenuous, voyage on the Achenbach trail for steep climbs, river crossings, buttes and worthwhile panoramas from the heart of the park. Be sure and keep your eyes (and ears) open for prairie dog towns, which are expanses filled with adorable little animals scurrying around and popping their heads up from their burrows.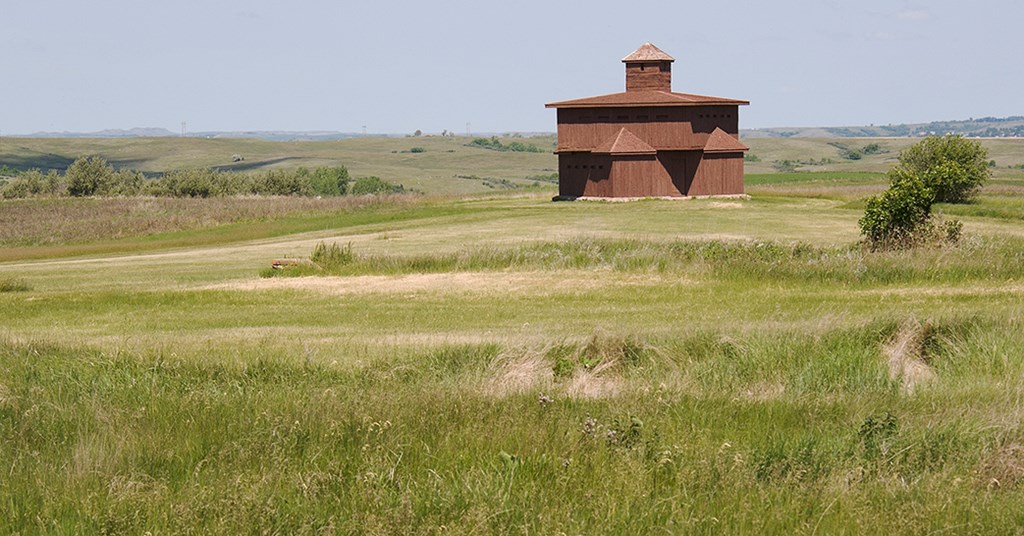 Fort Mandan, North Dakota
Lewis and Clark's "Corps of Discovery" was a pivotal piece of American history, of which North Dakota played an important supporting role. From 1804 to 1805, this is where the explorers made their home. This is also where the pair met with Native American denizens, including the legendary Sakakawea, to learn more about the terrain and map out the rest of their voyage to the Pacific Ocean. Among the Lewis and Clark sites and history in the state, the foremost stopover is Fort Mandan and the nearby Lewis and Clark Interpretive Center. The reconstructed fort, which served as the Corps' winter home, feels preserved in time, transporting visitors back to a time of discovery. Then meander through the modern, state-of-the-art interpretive museum, home to myriad interactive exhibits, galleries and a store outfitted with lots of North Dakota-made art, jewelry, clothing and decor.
KOAs in North and South Dakota:
Campgrounds abound in both of the Dakotas, with many providing easy access to all of these can't-miss road trip destinations. Here are options for all of the listed stops:
Badlands: Badlands / White River KOA Holiday®
Hill City: Mount Rushmore KOA Resort® at Palmer Gulch
Custer State Park: Custer / Mount Rushmore / Black Hills Holiday®
Wind Cave: Hot Springs / Black Hills KOA
Lake Sakakawea: Bismarck KOA Journey® or Minot / Swenson RV KOA Journey®
Theodore Roosevelt National Park: Miles City KOA Journey® or Bismarck KOA Journey®
Fort Mandan: Bismarck KOA Journey®
---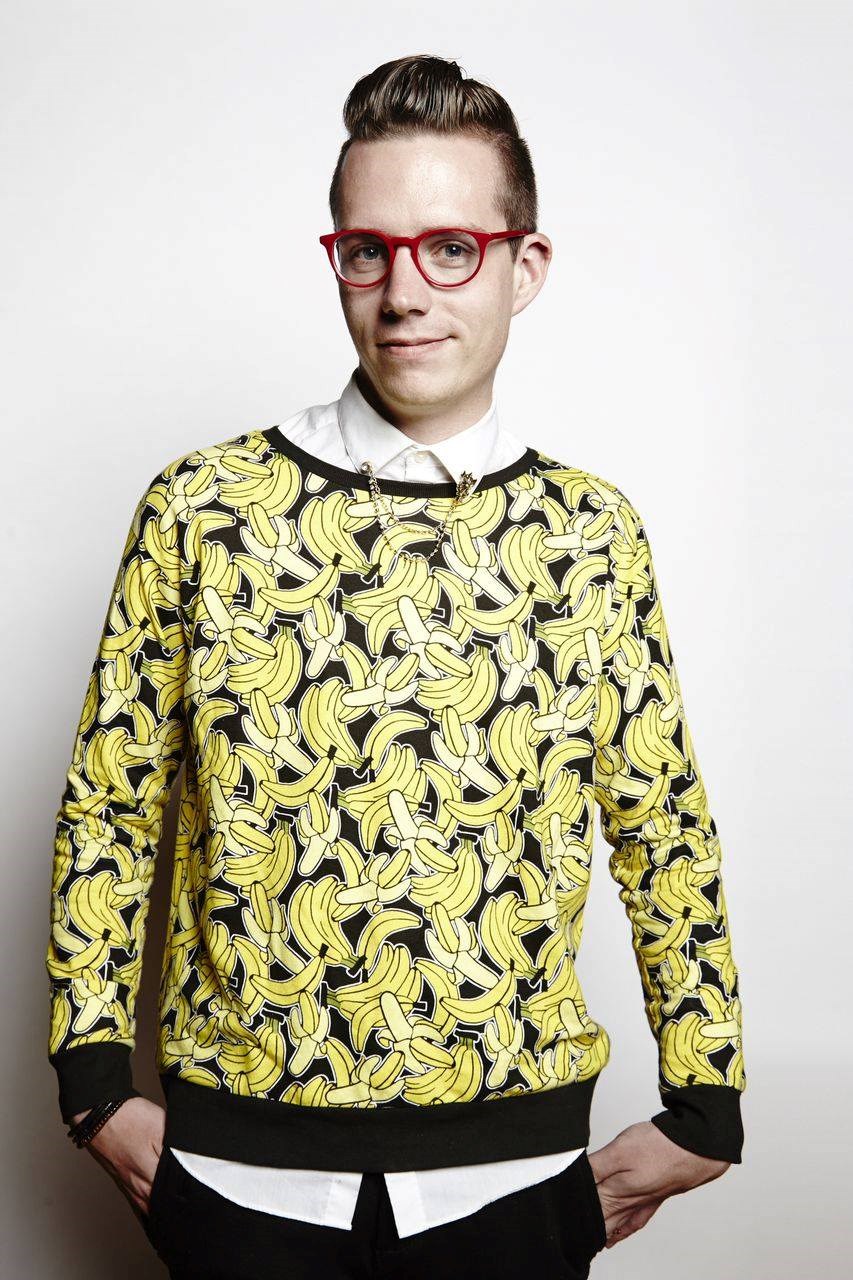 Born and raised in New Hampshire, Matt Kirouac grew up with a love for camping and the outdoors. Though he's lived in Chicago since 2006, he's always on the lookout for new adventures. He writes about travel and food for outlets like TripExpert, Money Inc, Upventur, DiningOut, Food Fanatics magazine, Plate Magazine and Zagat, and he currently serves as Chicago editor for What Should We Do?! He's the author of The Hunt Guides: Chicago (2016) and Unique Eats & Eateries of Chicago (2017).
---