You have just bought your RV and drove it home from the dealership. Congratulations! Time to add some upgrades and a personal touch. Easily add convenience, entertainment and visual upgrades with a few simple steps.
Below are some easy RV Upgrades for a straight off-the-lot RV and make it your own.
1. LED Lighting
Not only does it look nice, but it's efficient as well. LED lighting can save you battery power by using less amps than incandescent or fluorescent lights. Interior and exterior lights are candidates for LED replacements. LED lighting is also useful in storage compartments for finding items when it gets dark, or use it in your pantries to find food items more easily. LED lighting gives your outdoor space a neat look, with color and brightness options for most any rig.
2. Vertical Storage
Space is always at a premium when RVing. Setting up vertical storage is the best way to remodel an RV interior to make more room. Upgrade your RV and add convenient organization by adding storage throughout. Shelves are easy to install, and you can always have more of them. Cubbies, hooks and rods are also useful for maximizing your storage capacity.
Consider an over-the-door paper towel holder to stick inside a cabinet, or bins and baskets for holding toiletries and other items. Use Command Hooks throughout your RV to hold towels, jackets and other items. Command Hooks go on easy and come off just as easily. There is no need to drill holes or hammer nails.
3. Digital TV Signal Booster
Just because you're camping does not mean you need to leave behind the niceties of home. Boost your RV's antenna reception with a digital TV signal booster. Companies like Winegard provide this product that installs in minutes and can be connected to an existing crank-up antenna.
4. TV Wall Mount
Now that you're getting all those channels, upgrade your RV and save space in the process with a TV wall mount. Choose a TV wall mount that can stand up to your travels. Options include extended arms, swivel, motorized, drop-down, snap-in and horizontal sliding, to name only a few. MORryde offers all of these TV mounts and more for your RV.
5. Seamless Entertainment and Sound
Take your sound and entertainment to the next level with an all-in-one entertainment system. Control all systems from one place or an app on your phone. Furrion and others offer total entertainment systems for RVs. Some systems are even vibration- and climate-smart, accounting for vibrations on the road and ranging temperatures.
6. Backup Cameras and Surveillance Systems
Protect your investment with wireless backup cameras and surveillance systems for your RV. Options available include the ability to monitor the entire perimeter of your RV and report directly to your phone. You can go basic with a simple backup camera, which makes navigating tight spots in your RV easier. Check out JENSEN for a wide range of products.
7. Extend-A-Shower Expanding Shower Rod
RVs are notoriously short on space in the bathroom. Expand your space with an Extend-A-Shower expanding shower rod from Stromberg Carlson. The rod bows out, allowing you more room to enjoy your shower.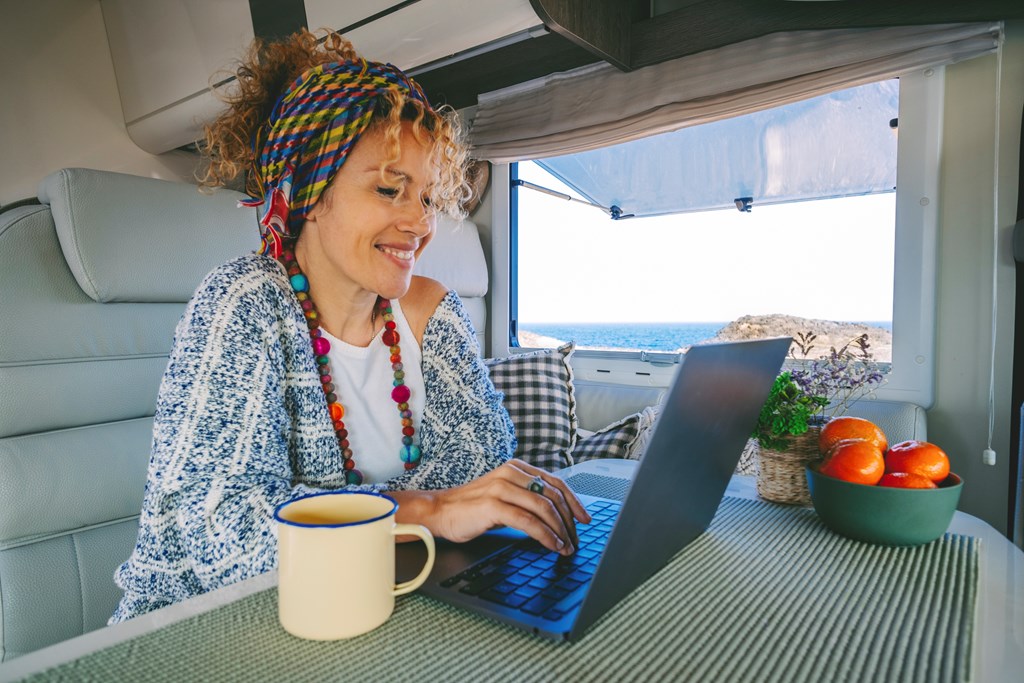 8. Portable Wi-Fi
Stay constantly connected with portable Wi-Fi connectors and Wi-Fi extenders. Winegard even offers 4G LTE Winegard data plans on specific systems. Avoid dead zones and reliance on others' Wi-Fi. Simple to set up and secure, this upgrade is a no-brainer, especially if you have teenagers traveling with you.
9. Showerheads and Faucets
A hot shower in the morning is just what you need while you're camping. Standard showerheads and faucets in RVs are generally OK. If you want to upgrade, consider replacing the standard hardware with pull-down or low-flow showerhead and faucet options. Some come with an on/off switch to help preserve water when not hooked up.
10. Holding Tank Monitor System
It's important to know how much water or waste you have in your fresh water and gray/black holding tanks. Not enough fresh water can leave you without water to shower, drink or cook, while a full gray/black tank can result in waste backing up into your shower or toilet.
Holding tank monitor systems monitor the levels in your tanks and alert you when they are too full or too low. Many RVers complain that these are not always very accurate and suggest SeeLevel Tank Monitoring Systems to help correct these issues. The product uses a different type of sensor to more accurately read levels.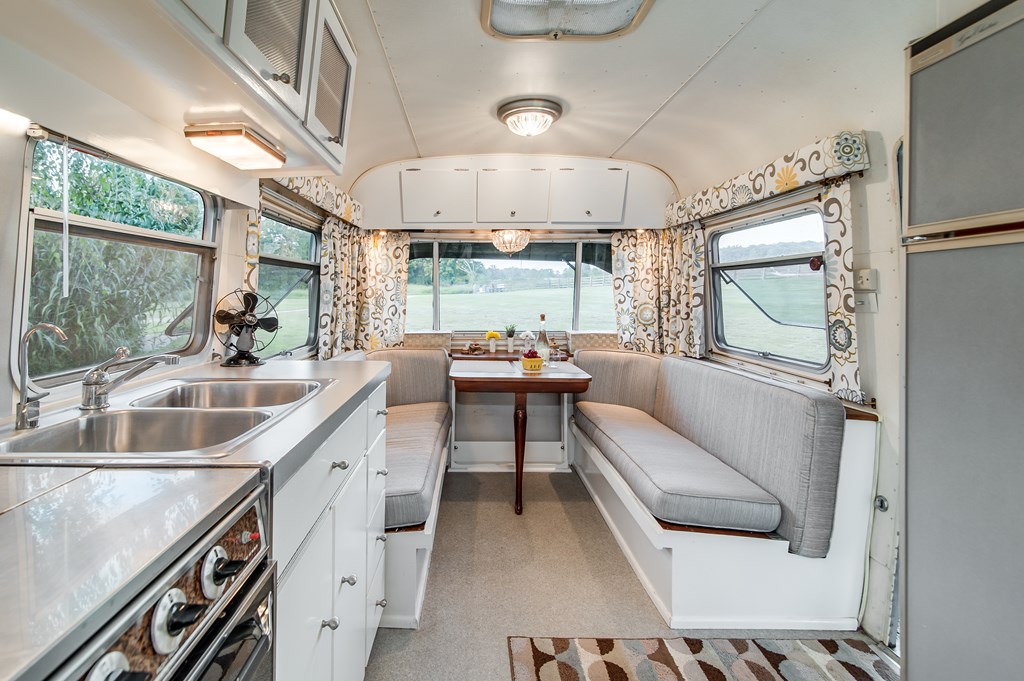 11. Paint
Repainting the walls for a touch of color is a simple RV interior upgrade, whether the walls are made of vinyl or wood-veneer. These materials are slippery and can prove to be more challenging to paint than standard drywall, but it can be done. Use a quality primer formulated for the material your walls are made from, and the paint will slide right over those surfaces. Try Zinsser Peel Stop, made to prime materials from vinyl to wood.
12. Reflective Surfaces and Sheer Curtains
Wish you had more or bigger windows? Mirrors are affordable additions that can make a space feel more open. They amplify the light and make interiors appear larger, all without cutting any holes in the walls. Just mount the mirrors securely, or use self-adhesive mirror sheets.
Using sheer curtains to allow plenty of light through your windows is another RV upgrade that can make a big difference. A dimly lit space appears dingy. Replace your heavy valances with pale linen, and use a pale fabric instead of heavy synthetic blinds.
Sewing your own curtains is also a possibility if you want to go the DIY RV upgrade route to save money. Hand-crafted curtains will be the perfect size to fit your windows.
13. The Backsplash
New countertops are expensive and may require the assistance of a contractor to install. Adding a classy backsplash is a simpler process. You can arrange pieces with an adhesive backing in as little as a few hours. Backsplashes come in a range of materials, including subway tile, weathered stone or glass.
14. Seat Covers
Laminated fabric or oilcloth coverings can protect your cushions while also bringing out a new style. You can even match your furniture and coordinate with a bedspread from the same brand. Covercraft makes durable seat covers in neutral shades to match any RV interior.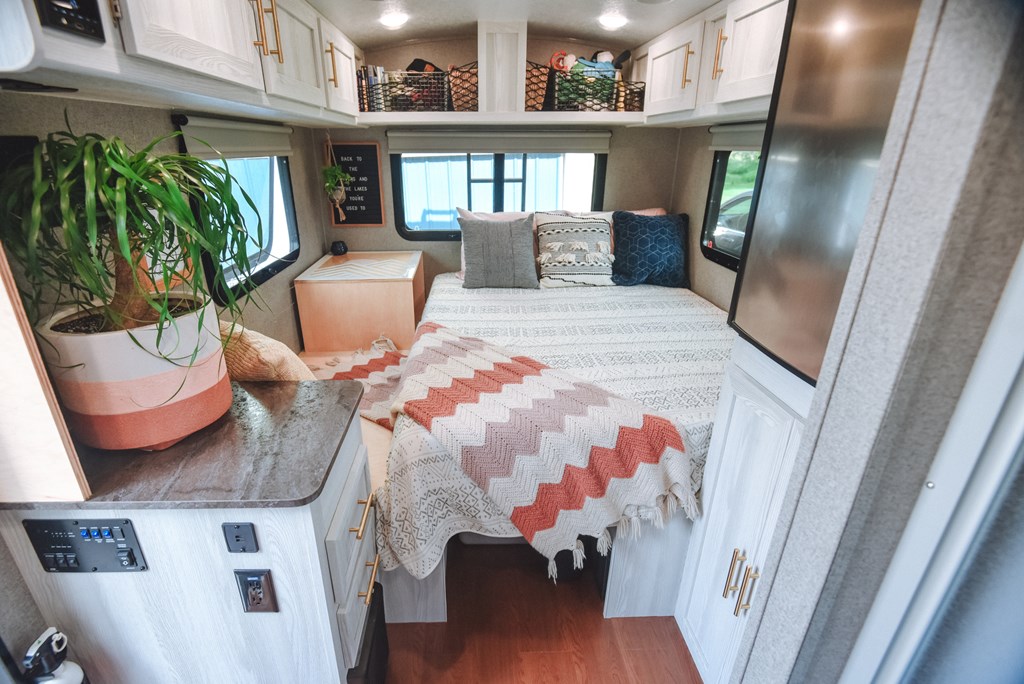 15. The Flooring
Some types of flooring are low in cost and easy to install. Peel-and-stick flooring is a good choice when you want to save money, and it has a lot of creative potential. Look for durable flooring that can withstand muddy shoes.
If you want a certain look, vinyl flooring comes in a variety of wooden plank patterns. Check out the luxury vinyl plank options by Stainmaster, or consider the tile options if you prefer a faux-stone look.
Bring Your RV to Kampgrounds of America
With a few simple upgrades, your house on wheels will feel a whole lot more like home no matter where you roam. Just pull into an RV Site at your favorite KOA, and you'll be a happy camper in no time!
---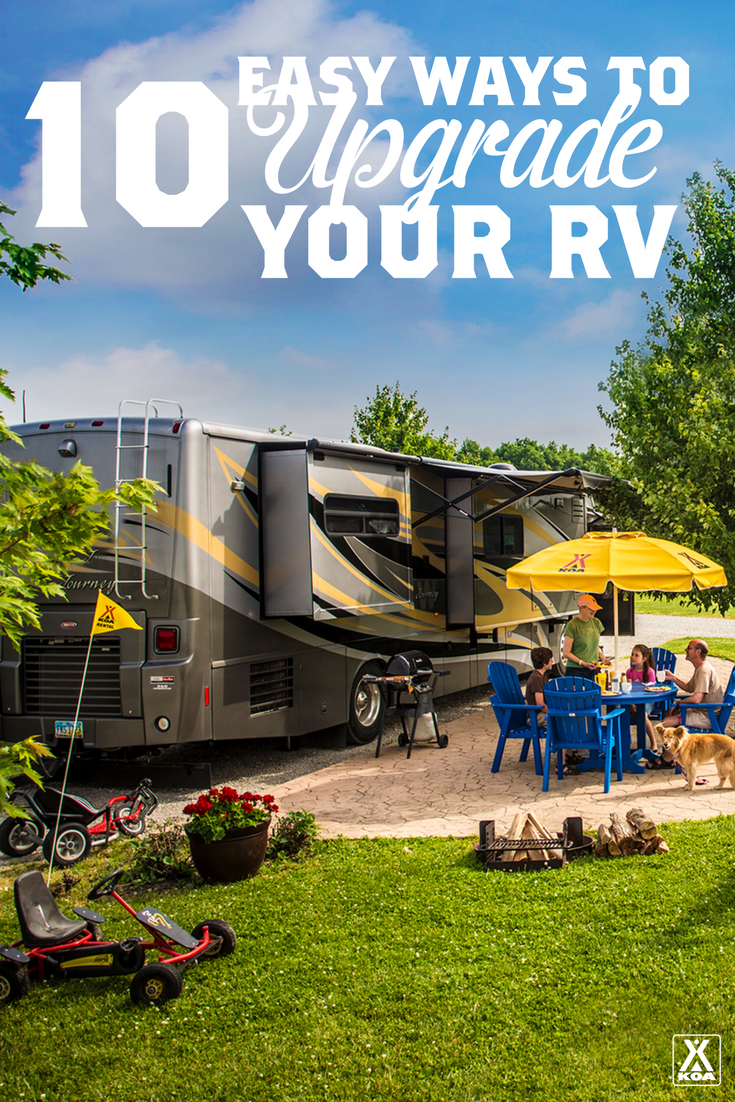 Kampgrounds of America, Inc is a participant in the Amazon Services LLC Associates Program, and affiliate advertising program. Some links may be affiliate links and Kampgrounds of America, Inc may get paid if you buy something or take an action after clicking one of these links.