Summer is the perfect time to hit the road and explore new destinations with family and friends. From the Devils Punchbowl in Oregon to the Incline Railway up Lookout Mountain in Tennessee, we're sharing a few unique, fun-filled places across the United States and Canada you can experience. Summer is the perfect time to forge unforgettable memories at these exciting destinations.
Planning Your Summer Trips? Here are 8 Unique Destinations to Travel to This Summer
1. Devils Punchbowl State Natural Area, Otter Rock, Oregon
On a drive through the Pacific Northwest, stop by Devils Punchbowl State Natural Area in the small beach town of Otter Rock, Oregon. Find your way inside the Pacific Ocean sculpted "punchbowl" rock formation. Peer inside from up top or walk through one of the beach-level archways to access the sandy bottom where large boulders, shells, and other sea creatures have been swept inside.
Nearby KOAs:
Lincoln City KOA Journey
Waldport / Newport KOA Journey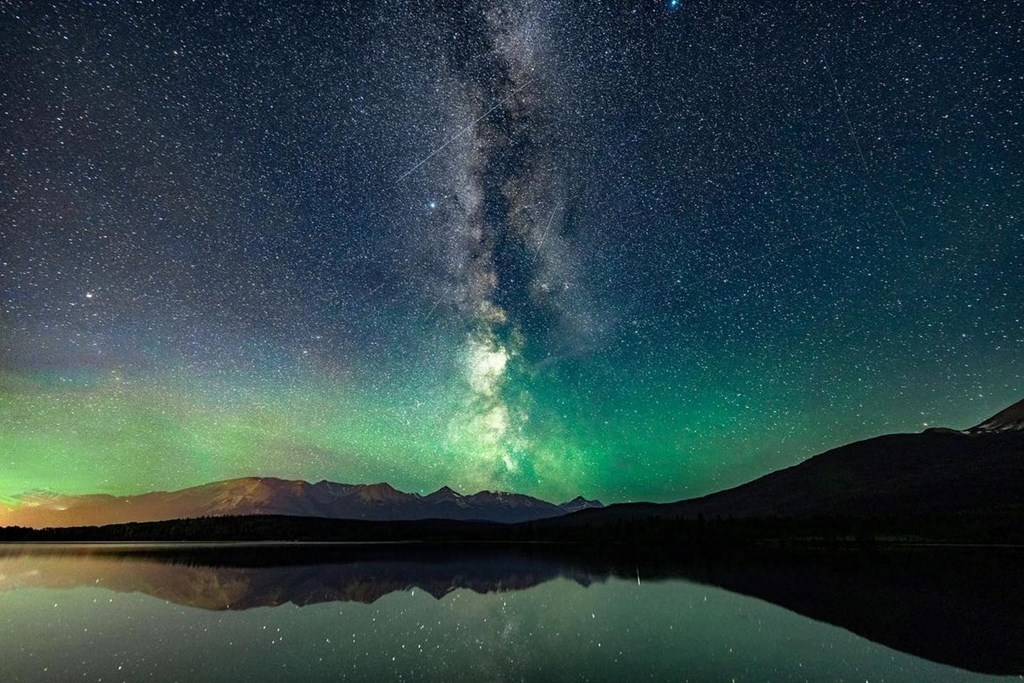 2. Jasper Planetarium, Jasper, Alberta, Canada
Jasper National Park of Canada is just as full of natural wonder by night as by day. If you're in the park after sundown, stop by the Jasper Planetarium at the Fairmont Hotel lobby to witness the dark sky preserve come alive. Under the planetarium dome, see a 360-degree theater display of exciting recent Northern Lights, aka aurora borealis action. Then learn how to look through the planetarium's high-powered telescopes to identify the twinkling stars and planets overhead.
Nearby KOA:
Hinton / Jasper KOA Holiday
3. The World Museum of Mining, Butte, Montana
Venture one hundred feet underground down the Orphan Girl Mine at The World Museum of Mining in Butte, Montana. Discover how precious minerals and metals are extracted by miners deep inside the earth. See the mining equipment miners used and hear the stories of Butte's mining days. Along with the mine shaft, historic buildings, and exhibits recreate the area's rich cultural past.
Nearby KOA:
Butte KOA Journey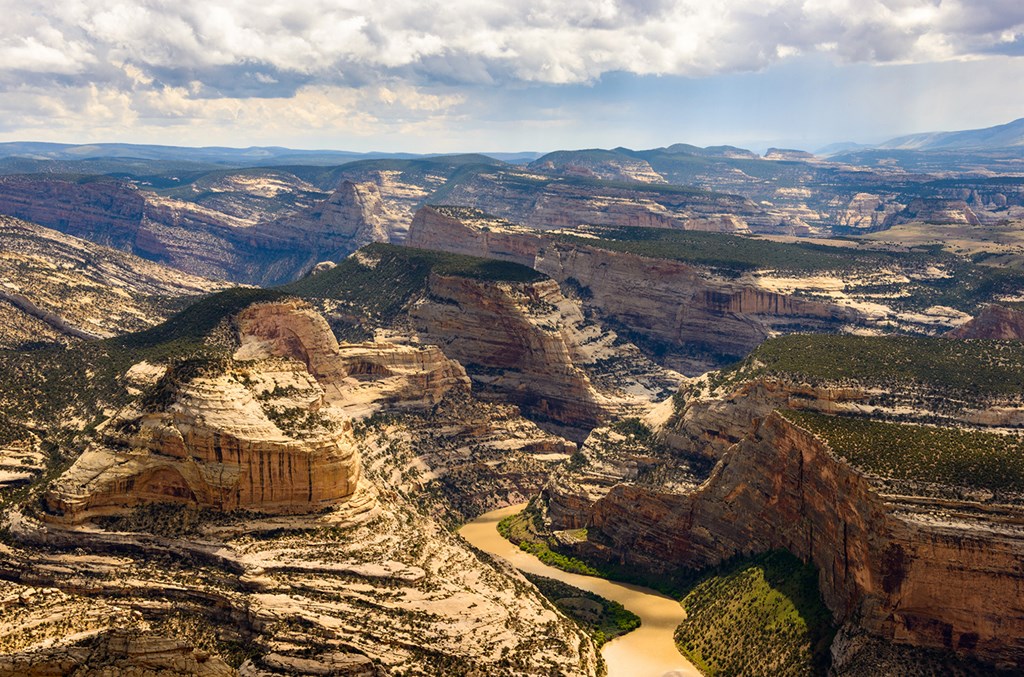 4. Dinosaur National Monument, Colorado & Utah
Saddling the Colorado and Utah border, Dinosaur National Monument's acres of mountainous desert terrain and riverbed canyons are home to a gigantic collection of dinosaur fossils. The Quarry Exhibit Hall building shelters a cliff face where over 1,500 dinosaur fossils are preserved. On a walk through the hall, you'll pass stegosaurus and other species from the late Jurassic period. There's even an opportunity to touch a real 150 million-year-old dino fossil while learning about the creatures who roamed this area.
Nearby KOA:
Vernal / Dinosaurland KOA Holiday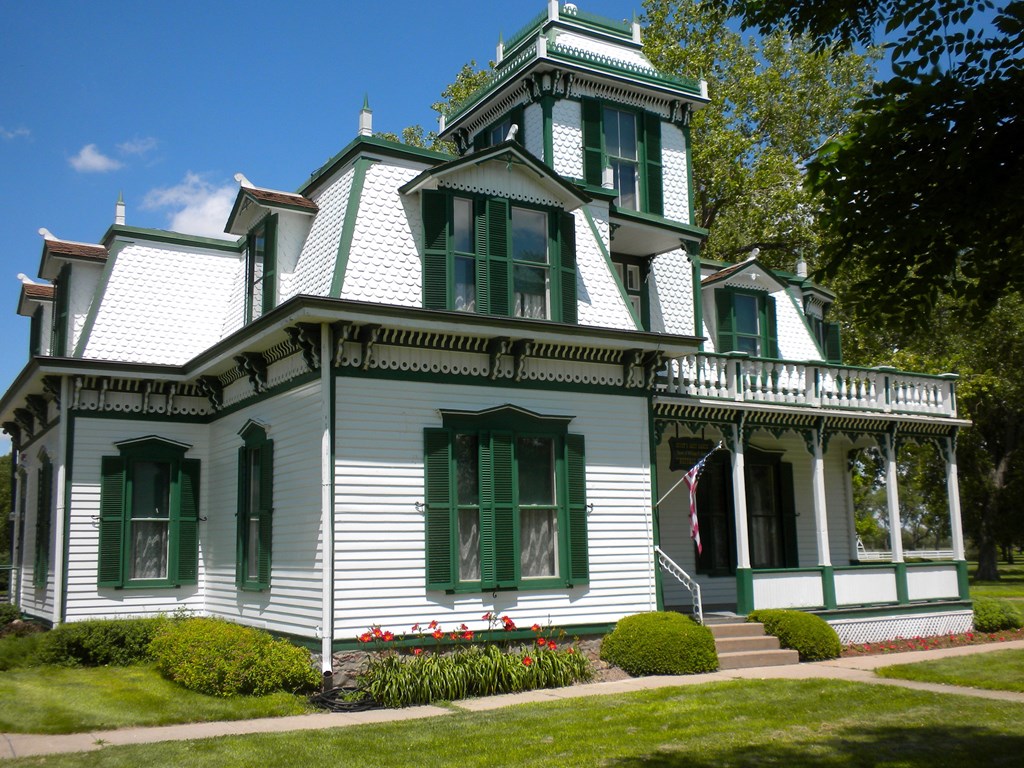 5. Buffalo Bill Ranch State Historical Park, North Platte, Nebraska
Learn about the showman who brought the Wild West alive for adventure-seeking audiences of the late-1800s at the Buffalo Bill Ranch State Historical Park in North Plate, Nebraska. William F. Cody, stage name Buffalo Bill, toured his Buffalo Bill's Wild West Show bringing cowboy stunts, precision gun shooting, and representations of Native American life to the masses. Visit Cody's home, The Mansion on the Prairie, full of elegant antique furnishings, and the ranch's big red barn displaying Cody's memorabilia, including a covered wagon and saddle collection.
Nearby KOAs:
Ogallala / 1-80 KOA Journey
Ogallala / Tri Trails KOA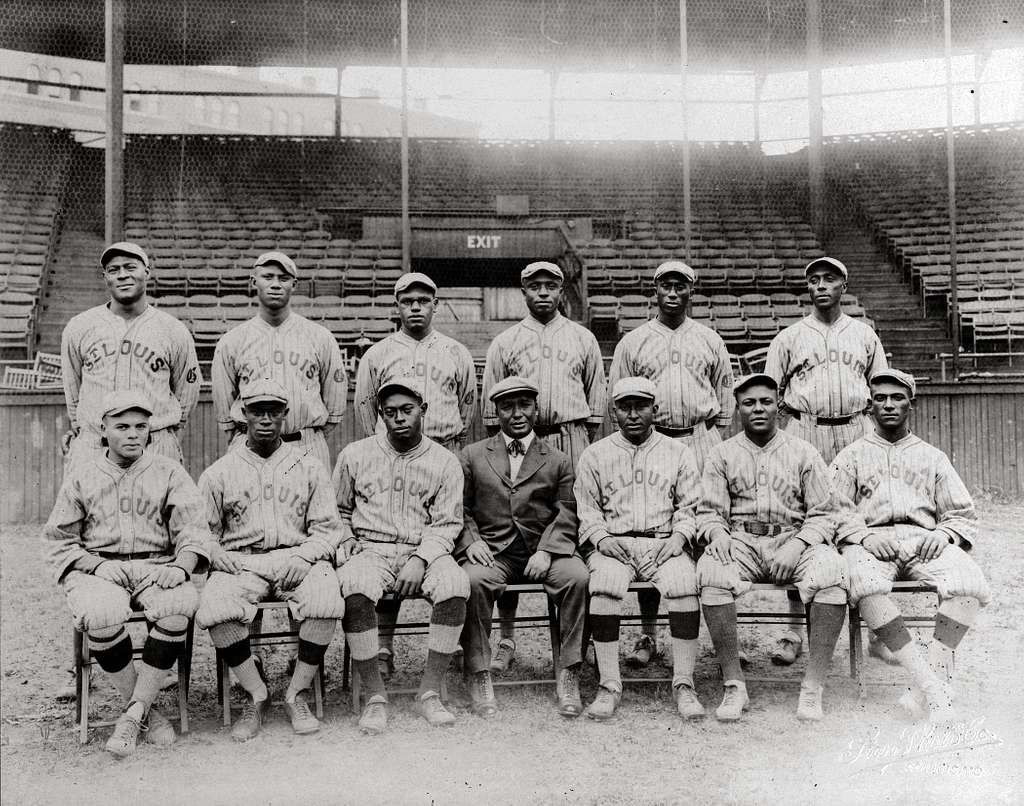 6. The Museums at 18th & Vine, Kansas City, Missouri
The historic 18th & Vine Jazz District in downtown Kansas City, Missouri, is where jazz music was born as an American art form, and it's where baseball's Negro National League was formed. Discover the Negro Leagues Baseball Museum and the American Jazz Museum at The Museums at 18th & Vine building. Learn about the history of African-American baseball, its cultural and social impact, and one-of-a-kind memorabilia on display. Then listen to soul-stirring jazz tunes of local jazz legends and hear modern jazz performances that'll get you dancing!
Nearby KOA:
Kansas City East / Oak Grove KOA Holiday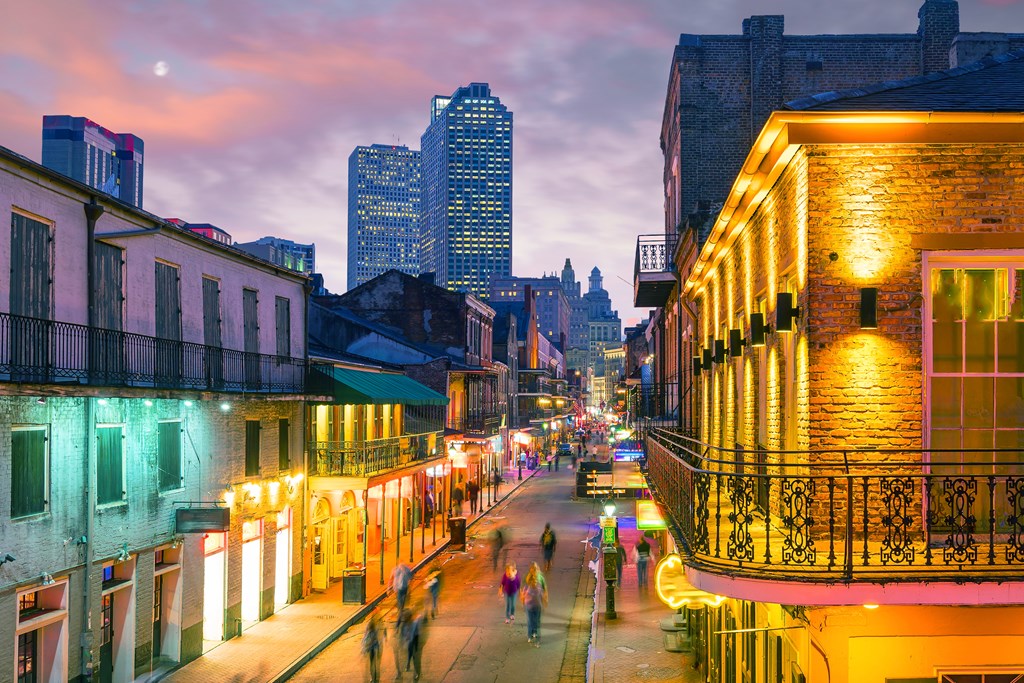 7. New Orleans' French Quarter, New Orleans, Louisiana
When visiting New Orleans' French Quarter, evidence of its unique history, culture, and spirit appears on every street. The party is always going strong at The Mardi Gras Museum of Costumes and Culture, where vibrantly outrageous costumes are displayed. Dress up for the museum's Mardi Gras show and indoor parade. Visit the New Orleans Historic Voodoo Museum to see Voodoo relics, including a collection of masks and dolls, and learn more about the region's connection to the practice.
Nearby KOA:
New Orleans KOA Holiday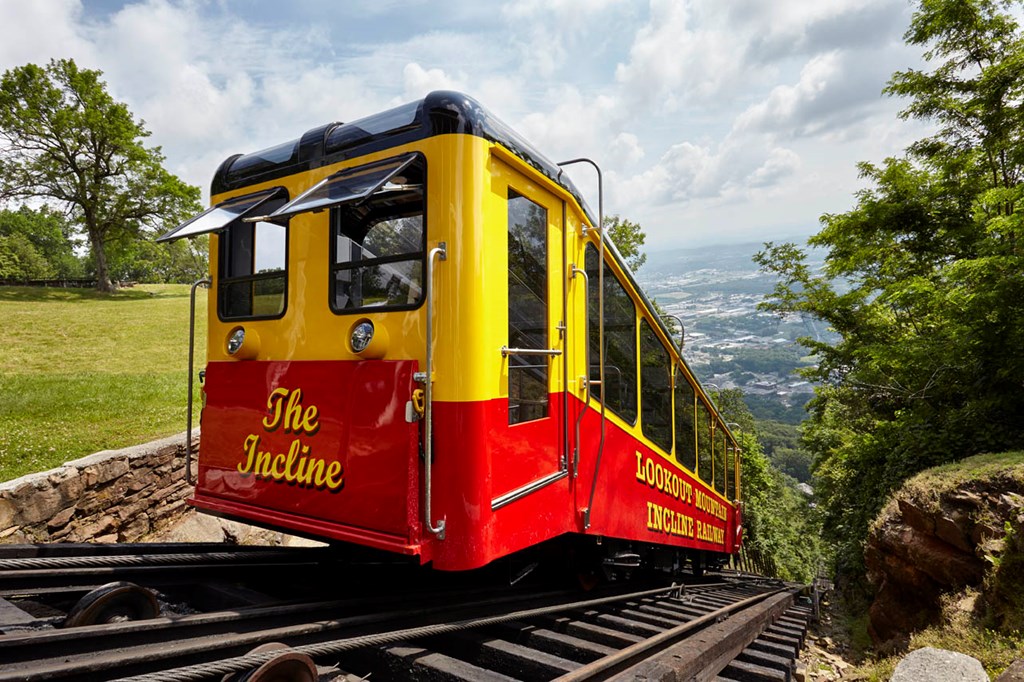 8. Incline Railway Up Lookout Mountain, Chattanooga, Tennessee
Take the Incline Railway for a climb up Tennessee's Lookout Mountain. It takes about ten minutes to scale the mountainside aboard the railcar from the lower station in Chattanooga. See amazing views of the Tennessee Valley below from the mountaintop station's observation deck. Walk to the Lookout Mountain Battlefield Visitor Center to learn about the Civil War battles fought along the mountaintop. Then glide back down the mountain on a return Incline Railway ride.
Nearby KOA:
Lookout Mountain / Chattanooga West KOA Holiday
---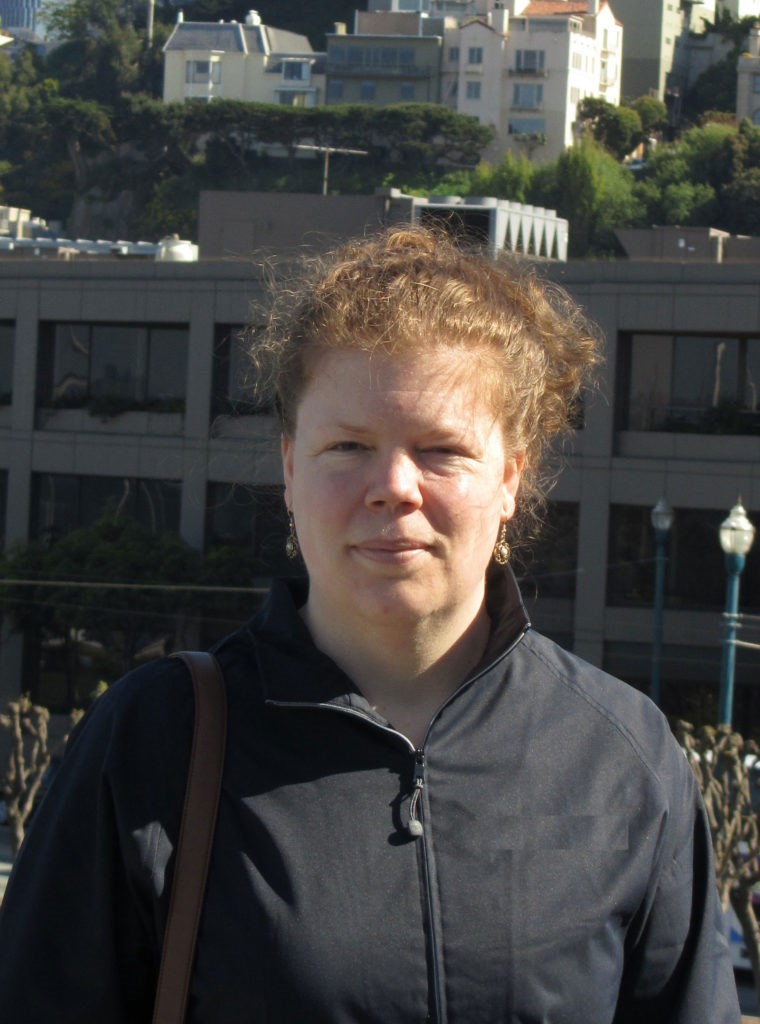 Eva Barrows is an accomplished San Francisco Peninsula freelance writer and book editor. She writes for regional magazines like PUNCH and Edible Silicon Valley and was editor-in-chief of Live&ThriveCA magazine. She founded the online literary journal Imitation Fruit in 2007 and has enjoyed promoting fellow writers and artists ever since. Read more of her travel writing at www.evabarrows.com.