From its famed fall foliage to its seashores, mountains, shimmering lakes, and quaint coastal communities, the northeast is a mecca for outdoorsy travel. Home to one of the most visited national parks in the nation, as well as some of the mightiest peaks, cutest theme parks, and attractions rich with Americana history, the sights are as varied as they are fun and inspiring. As spring warms up the region even further, now is a great time to explore the great outdoors in the northeast — especially at these 10 top attractions.
What Outdoor Attractions are there in the Northeast? Try These 10!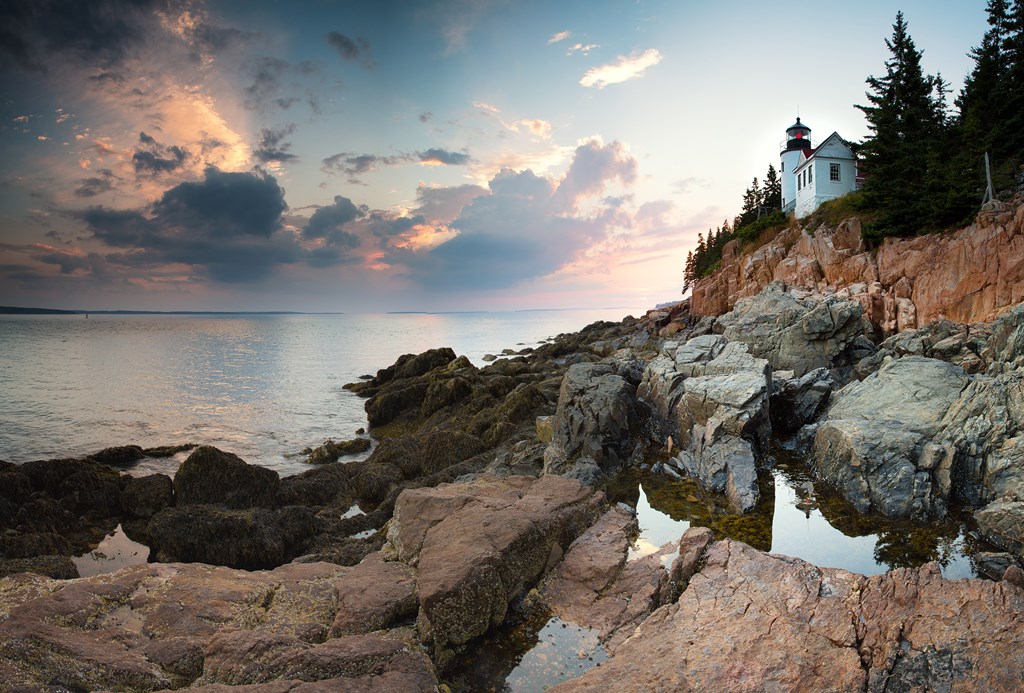 1. Acadia National Park, Maine
Of all the outdoor destinations in the northeast, it doesn't get any more epic than Acadia National Park. The main national park in New England, this majestic seaside haven is also one of the country's most popular, with nearly 3 million annual visitors. Folk flock from all over the world to witness the stunning beauty of this Maine attraction, where the summit of Cadillac Mountain sees the first dose of sunlight in the U.S. every morning, where Sand Beach erupts with waves, and where 125 miles worth of of hiking trails provide endless opportunity for hiking and biking. One essential stop is Jordan Pond, among the deepest and cleanest glacier-carved lakes in the northeast, where a trail circles the entire thing and loons tend to flock. In the summer months, the nearby Jordan Pond House is a popular stopover for popovers and other seasonal, local cuisine.
Nearby KOAs:
Bar Harbor / Oceanside KOA Holiday
Bucksport / Fort Knox KOA Holiday
2. York Beach, Maine
Thanks to its myriad nooks, alcoves, and grottos, the Maine shoreline extends to a staggering length. Not only is it by far the northeastern state with the most coastline, but it even beats out much larger states, like California and Texas, with its 3,478 miles worth of tidal frontage. Naturally, there are tons of coastal communities and beaches along that length, including wildly popular spots like Old Orchard Beach and Ogunquit. But one underrated destination, which sees far fewer visitors but no less beauty, is York Beach. Located close to the New Hampshire border, this small beach community is quieter and more residential, as most folks beeline to touristy options further up the coast. The result is a quaint, calm beachfront flanked by a historic lighthouse and surrounded by adorable cafes, restaurants, inns, and shops.
Nearby KOAs:
Lebanon KOA Holiday on Salmon Falls River
Strafford / Lake Winnipesaukee KOA Holiday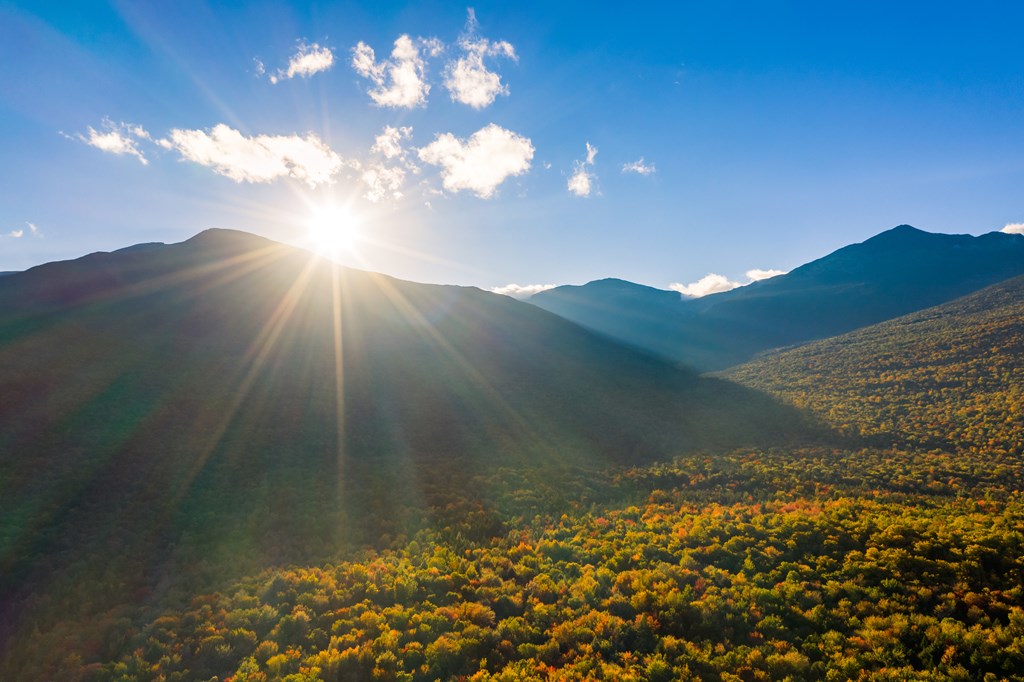 3. White Mountain National Forest, New Hampshire
The beauty of a small state like New Hampshire is that, within a couple hours, you can go from the coast to the mountains. And not just any mountains, either — the White Mountains are the tallest peaks in the northeast, the most grueling portion of the entire Appalachian Trail, and some of the mightiest mountains on Earth. White Mountain National Forest, lined with bucolic towns, scenic drives, and raging rivers, needs to be seen to be believed. Spend some time in the charming town of North Conway, an area boasting numerous hotels, restaurants, and shops, along with hiking trails, rivers, and lakes. Nearby, Cranmore Mountain is famed for its wintry skiing and tubing, while the iconic Mount Washington has a lengthy scenic road that visitors can drive up to the summit. Be warned, though, it gets pretty windy and freezing up there, no matter the time of year. Other activities in the area include guided moose tours, hiking the Flume Gorge, exploring Franconia Notch State Park, and fairy tale-themed Story Land.
Nearby KOAs:
Twin Mountain / Mt. Washington KOA Holiday
Lincoln / Woodstock KOA Holiday

4. Canobie Lake Park, New Hampshire
A place that harkens to a bygone era of Americana lore and leisure, Canobie Lake Park is a pastoral theme park in southern New Hampshire with an adorably folksy theme, thrill rides, arcades, and comfort food aplenty. Despite the fact that some newer innovations and rides have propelled the oldest theme park in New Hampshire into modernity, it retains its endearing atmosphere and timeworn charm through its tree-lined walkways and a motif that recalls a frontier era. After initially opening as a trolley park in 1902, Canobie has evolved into a warm-weather sanctuary for water parks, roller coasters, carnival-style games, and fried dough.
Nearby KOAs:
Strafford / Lake Winnipesaukee South KOA Holiday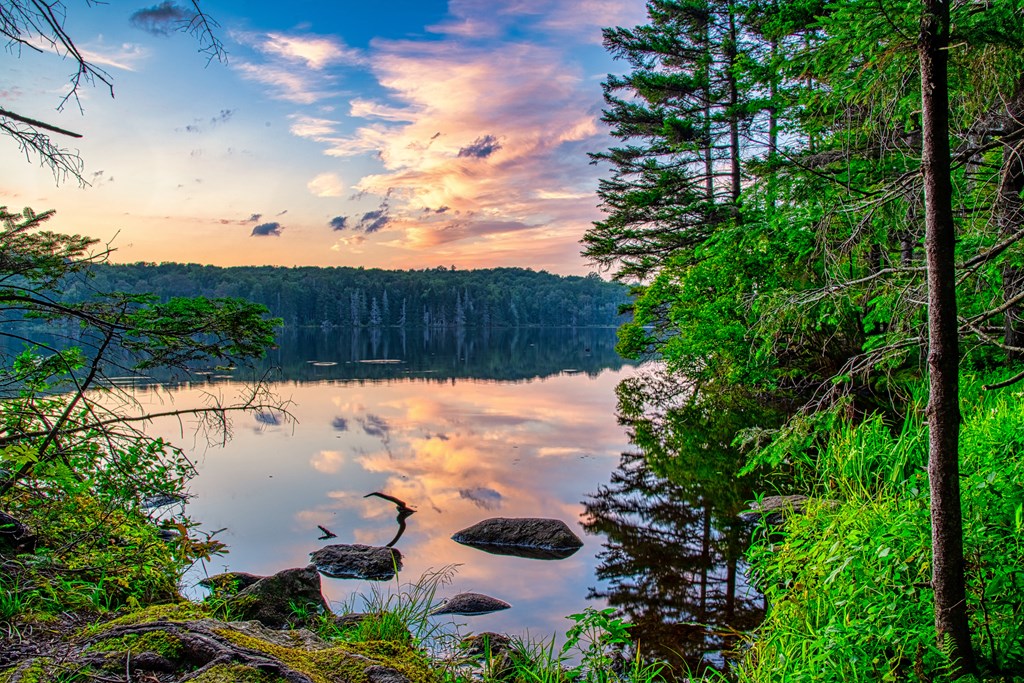 5. Green Mountain National Forest, Vermont
While New Hampshire has the White Mountains, Vermont skews green. Earning its nickname as the Green Mountain State, the Green Mountain National Forest contains a sea of Acadian forests, waterways, rolling hills, and stunningly scenic roads. Although the mountains don't soar as high as New Hampshire's, they're no less staggering, with three alpine ski areas, abundant wildlife, and some 900 miles worth of multi-use trails, including routes along the Appalachian Trail, The Long Trail, and the Robert Frost National Recreation Trail. Some particularly popular places to visit include Thundering Falls, near where the Appalachian and Long Trails split, and Stratton Mountain, where a steep trail that culminates with a 70-foot fire tower at the summit.
Nearby KOAs:
Brattleboro North KOA Journey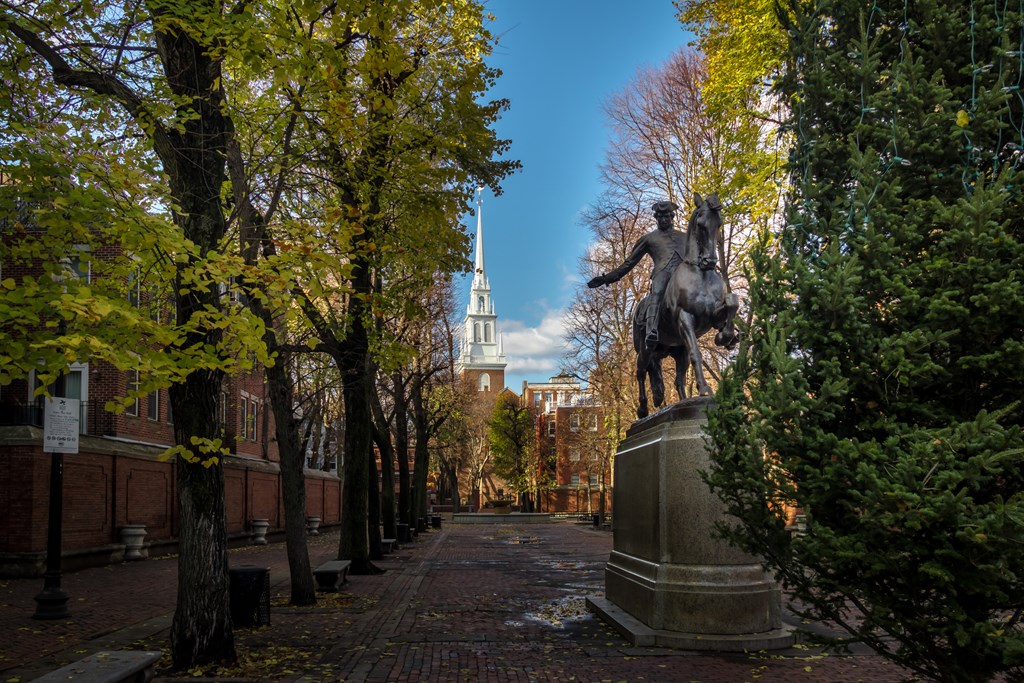 6. The Freedom Trail, Massachusetts
While New England is teeming with hiking trails, it's also home to some trails that are decidedly more urban. Case in point: The Freedom Trail is a 2.5-mile paved route through downtown Boston that tells a story of Revolution-era lore along the way. As it winds its way through the city, the marked path passes by historic churches, meeting houses, parks, and a ship, including Boston Common, the Massachusetts State House, Old South Meeting House, and Paul Revere House before finishing at the Bunker Hill Monument, the first major battle site of the Revolutionary War. On your walk, stop for lunch at Quincy Market at Faneuil Hall, where you can try local Boston specialties like lobster rolls, clam chowder, and oysters.
Nearby KOAs:
Boston / Cape Cod KOA Holiday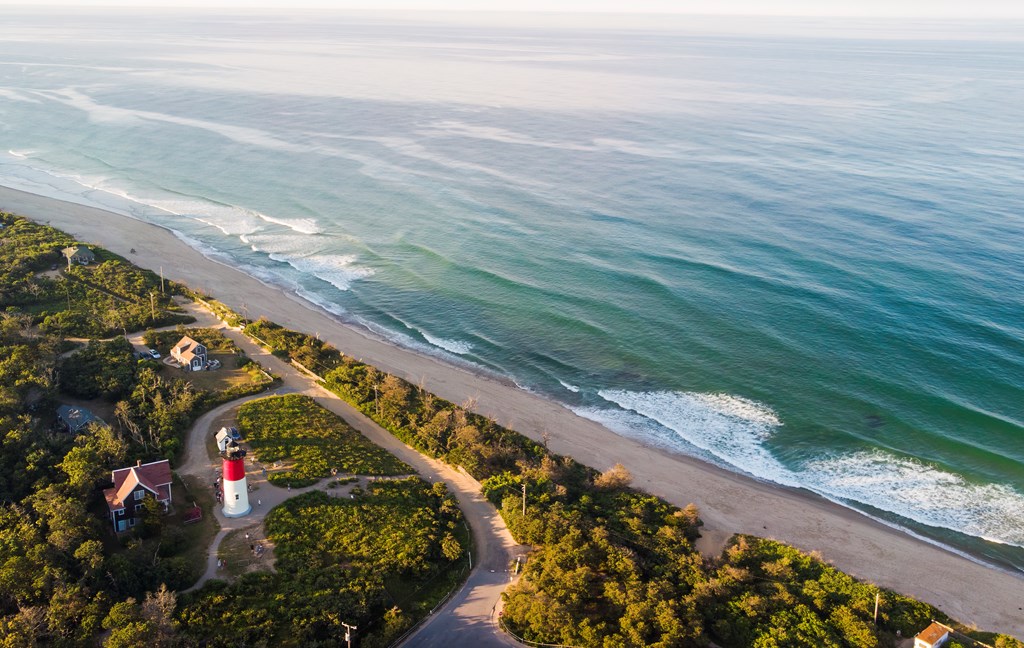 7. Cape Cod National Seashore, Massachusetts
Of all the iconic beaches and coasts in New England, Cape Cod reigns as a seminal stretch of seafront. A drive out to just about anywhere on the cape (as well as its nearby islands, like Martha's Vineyard) yields stunning beauty, serenity, and life-changing seafood, but one particular destination worth a visit is Cape Cod National Seashore, a national park site that encompasses some 44,000 acres on the furthest outer reaches of the cape, hugging the shore and stretching all the way to Provincetown. Ponds, forests, rivers, and of course, beaches, are the bread and butter out here, with 40 miles of Atlantic-fronted coast containing the bulk of the acreage. Paved trails provide recreation for runners and bikers, while beaches include Race Point Beach and Coast Guard Beach. Other worthwhile sites include the Dune Shacks of Peaked Hill Bars Historic District, the Highlands Center for the Arts, and lighthouses, of which there are several — like Highland Light and Three Sisters Lights — scattered throughout the park.
Nearby KOAs:
Boston / Cape Cod KOA Holiday
8. Fort Adams State Park, Rhode Island
In the breathtaking seaside city of Newport, a simple stroll down the charming streets is enough to deliver the wow factor, but there's much to see, do, and eat here beyond the pretty patina. Fort Adams State Park, for instance, showcases a different side of nautical Rhode Island history, anchored by the namesake fort that was built in 1824, and actively guarding Newport Harbor from 1841 until well into the 20th century. Nicknamed "America's Largest Castle," and now home to epic sunsets and recurring festivals and celebrations, the fortress can be visited via guided tours, while the surrounding park offers recreation options like swimming, boating, fishing, and even soccer and rugby. In the summer, the park also hosts the Jazz Festival and Folk Festival, offering al fresco live music with an ironclad backdrop.
Nearby KOAs:
Mystic KOA Holiday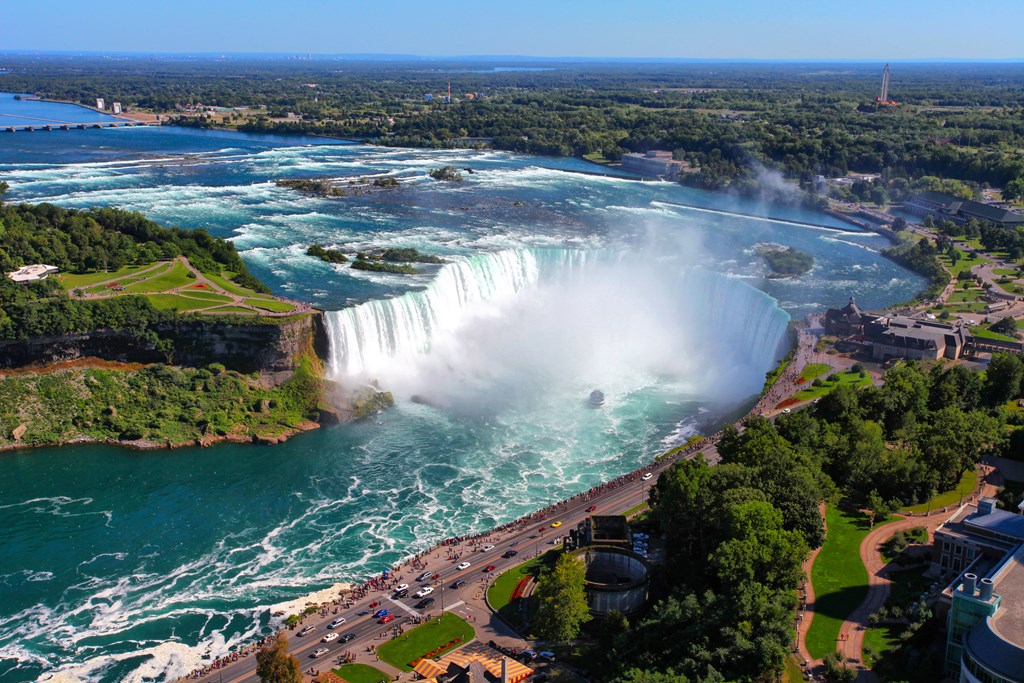 9. Niagara Falls, New York
A bucket list-worthy destination on par with the Grand Canyon and Yellowstone, Niagara Falls is a must-see marvel of nature. Comprised of three mighty waterfalls at the southern nexus of the Niagara Gorge, straddling the Canadian/U.S. border in western New York, this beautiful behemoth boasts the highest flow rate of any waterfall on the continent — at any given moment, more than 5.9 million cubic feet of water cascade over the crest every minute. The largest of the three waterfalls, Horseshoe Falls, ranks as the most powerful waterfall in North America. One of the best ways to experience the majesty of this natural wonder is at Niagara Falls State Park, the oldest state park in the nation, where guests can board the Maid of the Mist boat tour or stroll the Cave of the Winds, a walking path that entails suiting up in a poncho before getting up close and personal with Bridal Veil Falls. In the area, other non-waterfall activities include hiking trails, kayaking, and wineries.
Nearby KOAs:
Niagara Falls KOA Holiday
Niagara Falls / Grand Island KOA Holiday
Niagara Falls North / Lewiston KOA Journey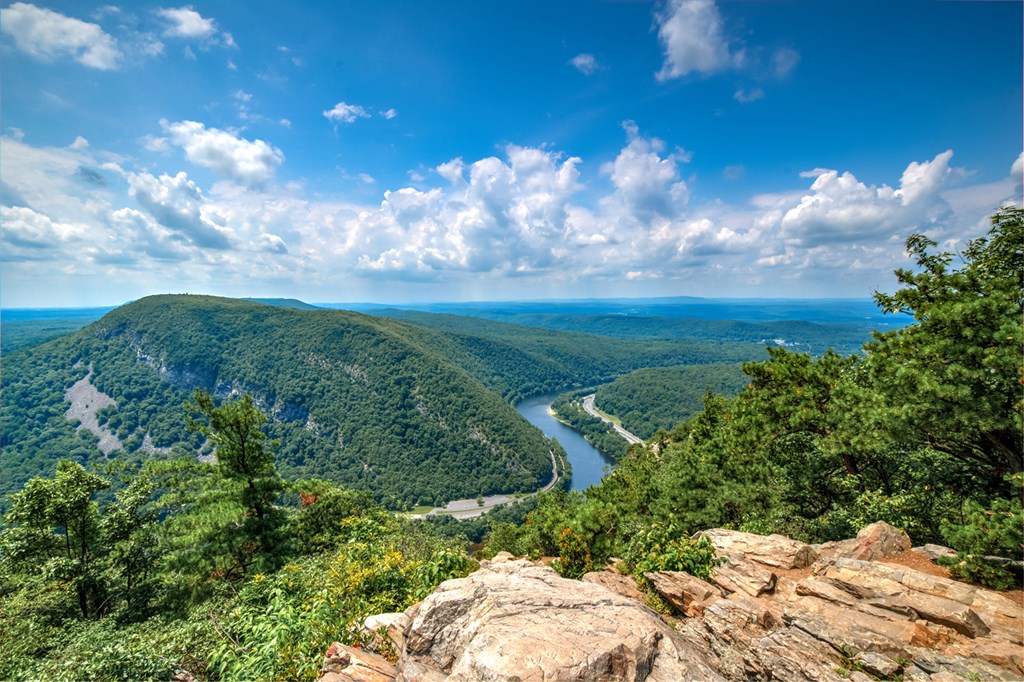 10. Delaware Water Gap National Recreation Area, Pennsylvania and New Jersey
Nestled along the bucolic border of New Jersey and Pennsylvania, Delaware Water Gap National Recreation Area provides all-natural sanctuary for city-dwellers in nearby areas like Philadelphia and New York City. So named for the Delaware Water Gap, a canyon-like gorge carved by the Delaware River, the park showcases the longest free-flowing river east of the Mississippi. Other attractions include several waterfalls (Raymondskill Falls is a particularly striking example), historic Millbrook Village, and tons of hiking trails, ranging from leisurely jaunts to strenuous challenges rewarded by panoramas. In the summer, especially, visitors can swim at three beaches within the park (Milford Beach, Smithfield Beach, and Turtle Beach), or paddle the Delaware River. One must-do hike is the Mount Tammany Trail, a 5.4-mile loop that features stunning vistas of the river valley as you trek past peaceful forests and ponds.
Nearby KOAs:
Delaware Water Gap / Pocono Mountain KOA Holiday
---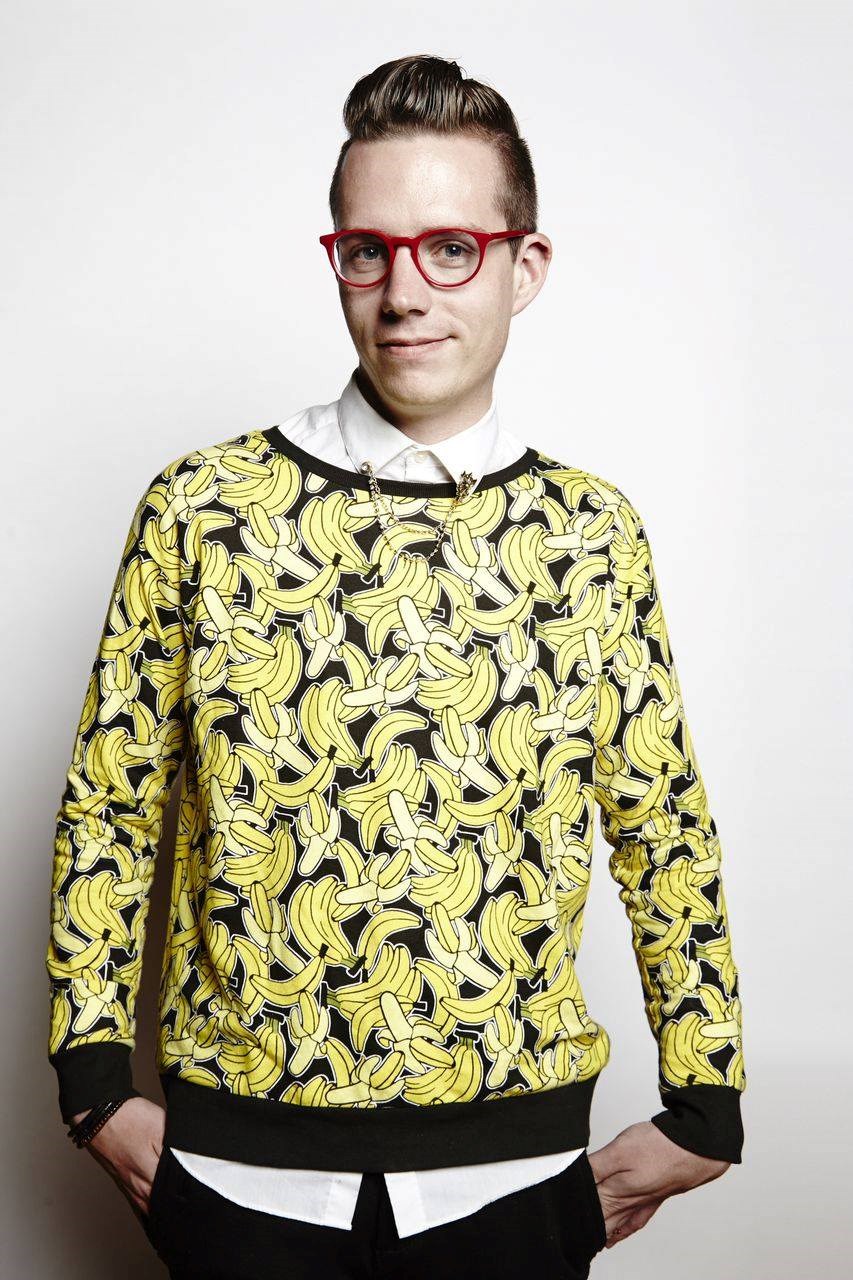 Born and raised in New Hampshire, Matt Kirouac grew up with a love for camping and the outdoors. Though he's lived in Chicago since 2006, he's always on the lookout for new adventures. He writes about travel and food for outlets like TripExpert, Money Inc, Upventur, DiningOut, Food Fanatics magazine, Plate Magazine and Zagat, and he currently serves as Chicago editor for What Should We Do?! He's the author of The Hunt Guides: Chicago (2016) and Unique Eats & Eateries of Chicago (2017).