As the only technical national park in New England, and one of the few national parks along the east coast at all, Acadia stands out as the gem that it is. And with 3.5 million annual visitors, people are clearly psyched to see this marvelous Maine park, recognized by its craggy coastline, soaring trees, oceanside mountains, islands, and the pastoral town of Bar Harbor. Most of said visitors make the trek in the summer and fall, and rightfully so, but for a variety of reasons, the latter is really the optimal time to experience Acadia in all its glory. Here are our reasons for why you need to spend part of your fall in Acadia National Park.
Is Fall the Best Time to Visit Acadia? Here's Why We Love Acadia in the Fall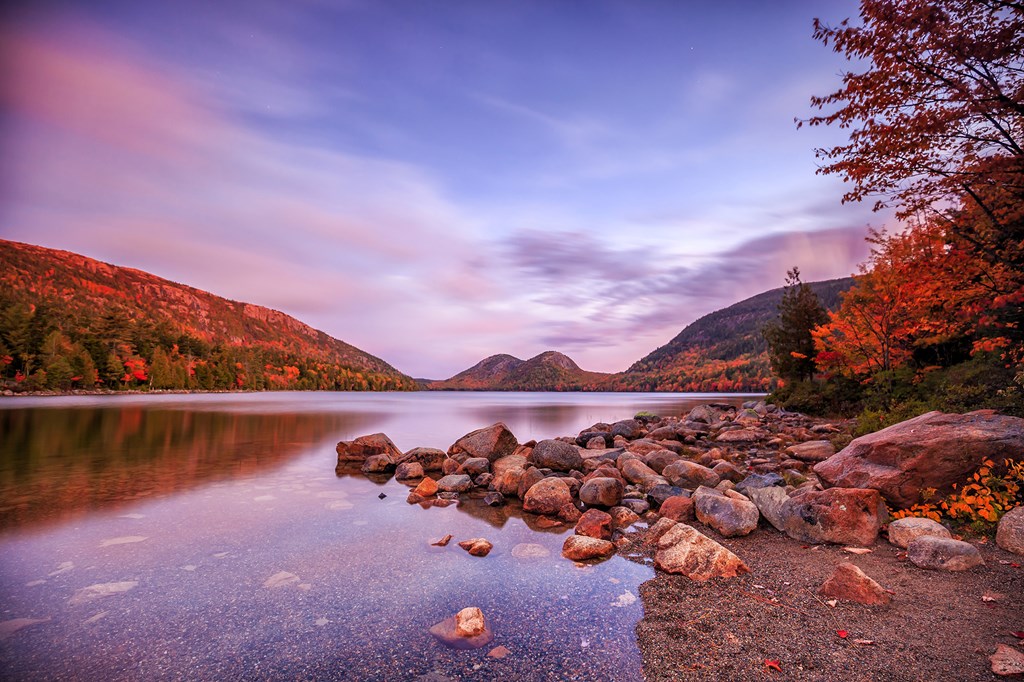 1. Avoid the Mud and Snow
The primary reason why summer and fall are the most popular times to visit Acadia? Snow and mud make the park practically impassable in parts. In the winter, Acadia is frequently blanketed in snow and ice, and although it's beautiful, it's also extremely difficult to navigate, and numerous roads are not open. Come spring, in addition to fickle weather with lingering wintry conditions, the melting ice results in muddy trails and a general wetness that pours over the park. Once summer arrives and the park has sufficiently thawed and dried, conditions become much more splendid. And by the time fall rolls around, it's downright paradise.
2. There Are (Slightly) Less Crowds
Largely because of school vacation, the months of July and August are by the far the busiest in Acadia. This is the time of year when Mount Desert Island fills up quickly with traffic (both the car and hiker variety), parking lots reach capacity by mid-morning, and lodging becomes increasingly sparse—or inhibitively expensive. If you're visiting Acadia National Park in October, or just any time after Labor Day, the park is clearly easier to navigate and visit, and prices at area hotels drop off.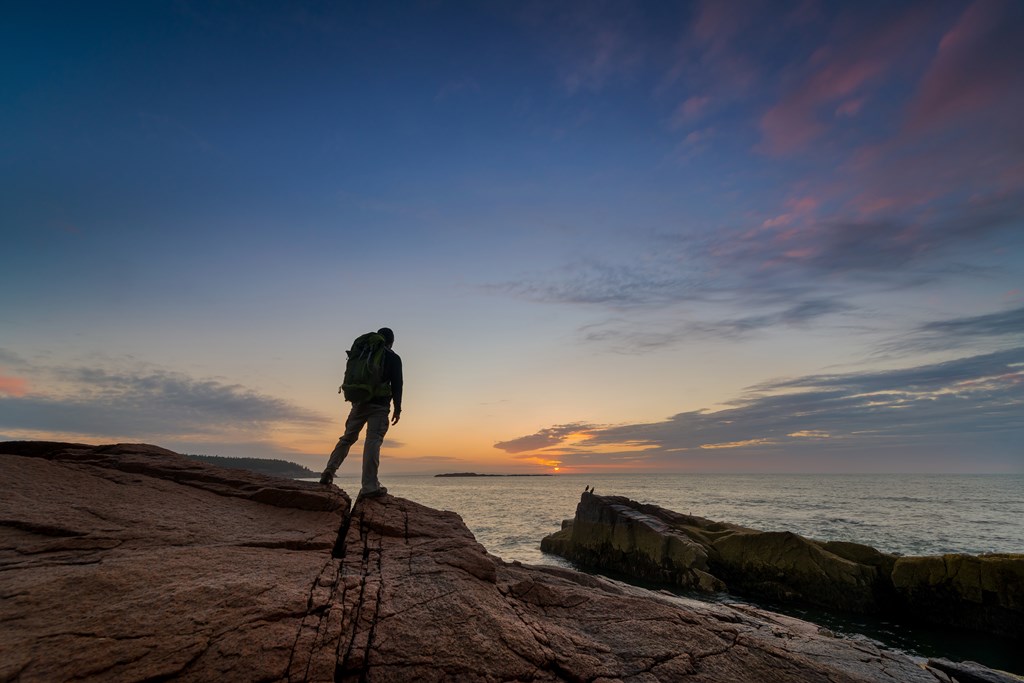 3. Go Hiking in September
Not only are the crowds drastically reduced after Labor Day, but the temperature is ideal for hiking. As daytime temps typically linger in the 50s and low 60s, it's the kind of weather that's great for light jackets or sweatshirts, or even just a regular shirt if you're really hiking up a sweat. And with more than 120 miles of trails, it's easy to do so here. Added bonus: the summertime omnipresence of mosquitos and black flies is finally over by this point.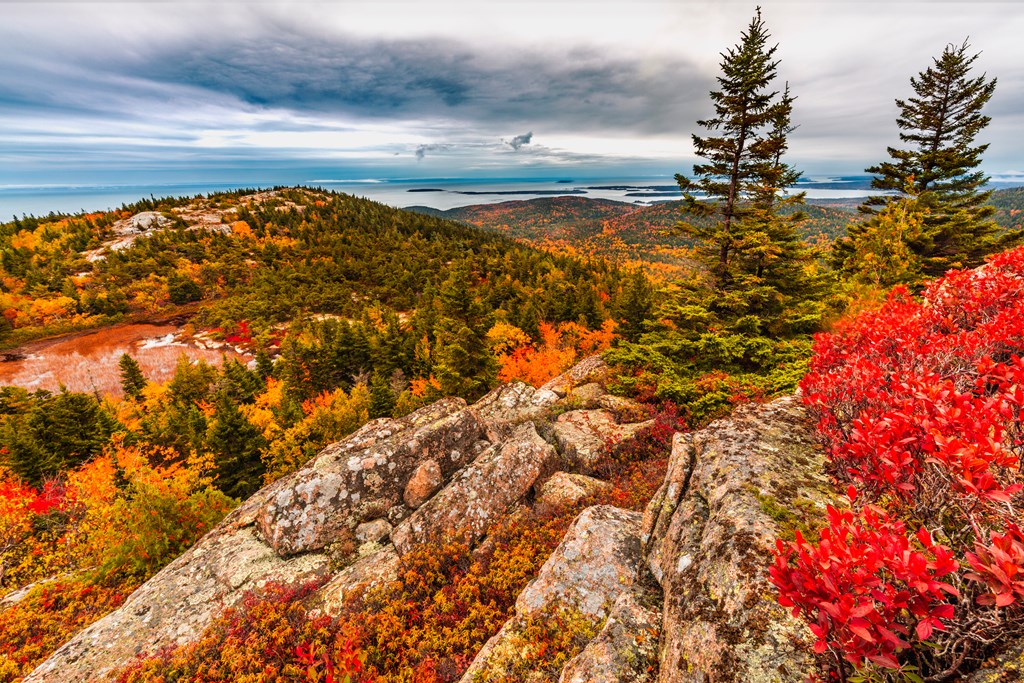 4. Experience Foliage at its Peak
Mid-September marks a down period for visitation and a refreshing sense of calm in Acadia, with comfortably cool temperatures to boot. Things pick back up again mid-October, when fall foliage reaches its seasonal pinnacle, and the park is draped in vivid hues of oranges and yellows. This is one of those idyllic New England settings that lives up to the hype, and wildly exceeds them. Not only are the leaves stunning, but the unique juxtaposition of landscapes—the ocean coastline, shimmering lakes and ponds, soaring mountains, and rolling hills—only adds to the majesty of it all.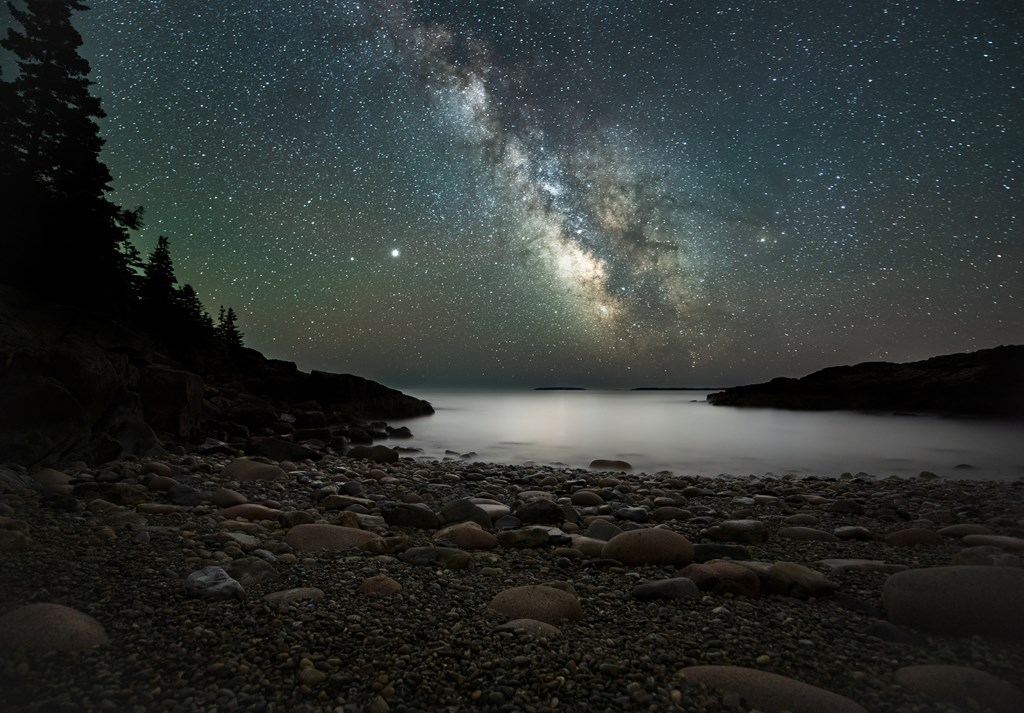 5. The Night Sky Festival
Foliage gets all the glory for gazers this time of year, but by nightfall, there's a whole other reason to visit Acadia. Taking advantage of the park's pristine dark skies and minimal light pollution, September is prime time for stargazing, and Acadia celebrates accordingly with its annual Night Sky Festival. This year's event takes place September 25 through September 30, with numerous stargazing opportunities and other events held throughout the week.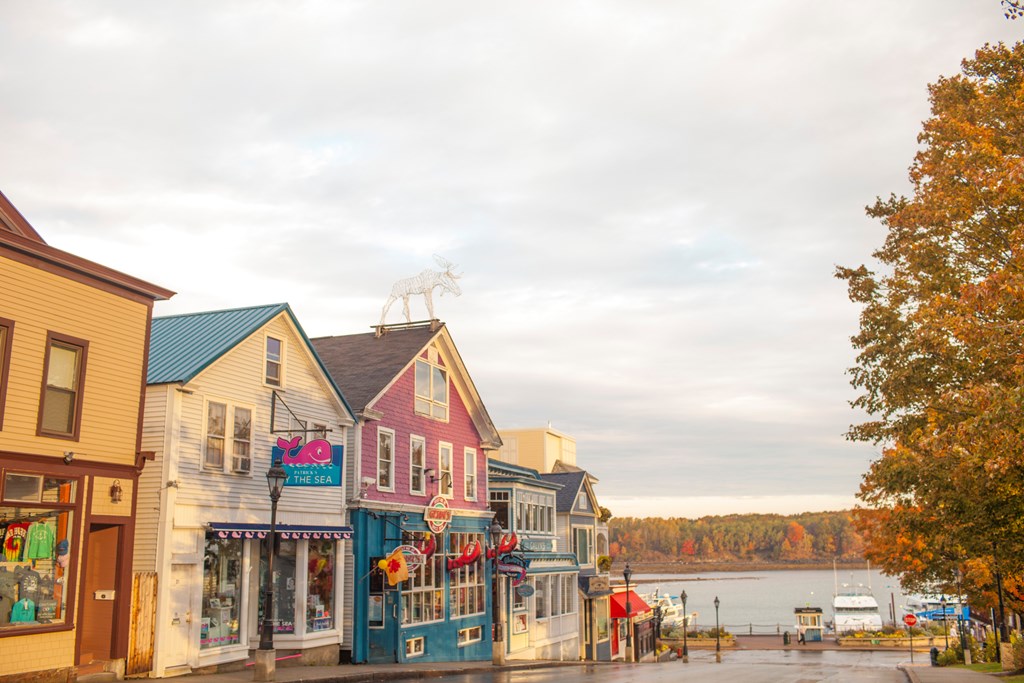 6. Bar Harbor Gets Sleepy
By summer and early fall, Bar Harbor is a bustling little coastal city teeming with convivial restaurants, charming inns, souvenir shops, galleries, and much more. As fall sets in, it's important to be mindful of the town's seasonal schedule, as much of these independent businesses close for the season starting around early- to mid-November. At this point, only a select few lodging and dining options remain open, so keep that in mind before making the trek.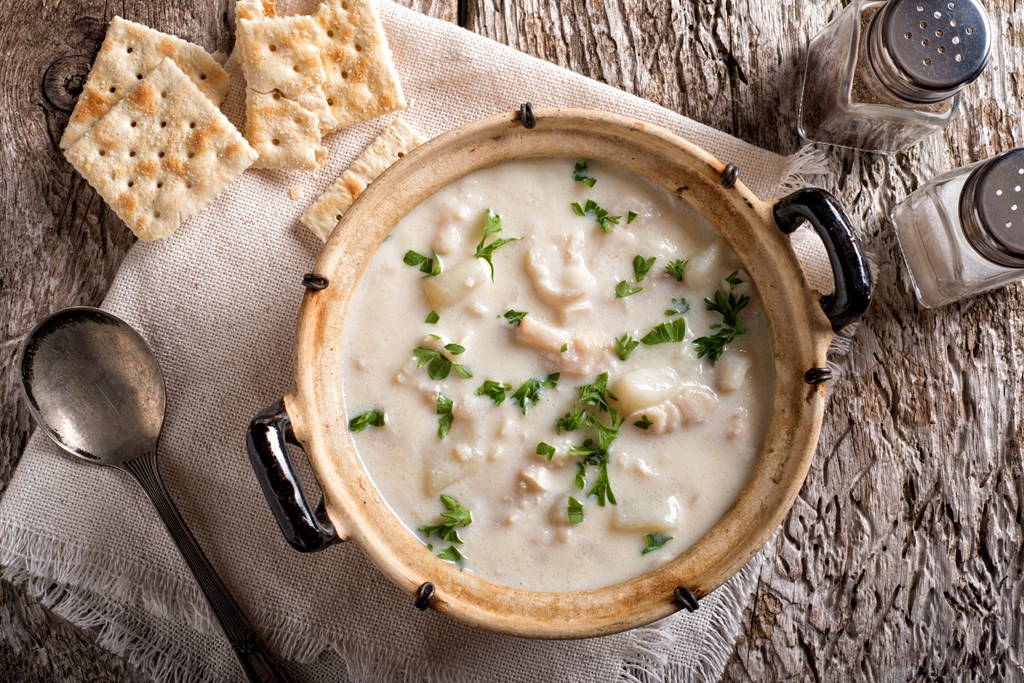 7. Maine Comfort Foods Aplenty
Cold-weather dining is the best dining, at least in terms of hearty comfort food. And this region of Maine is a foodie mecca with its abundance of seaside restaurants slinging local delicacies. Come fall, hot and creamy bowls of chowder become requisite staples, available at local standbys like Galyn's, The Thirsty Whale, and Stewman's Lobster Pound, among numerous others.
Nearby KOAs:
Bar Harbor / Oceanside KOA Holiday
Bucksport / Fort Knox KOA Holiday
---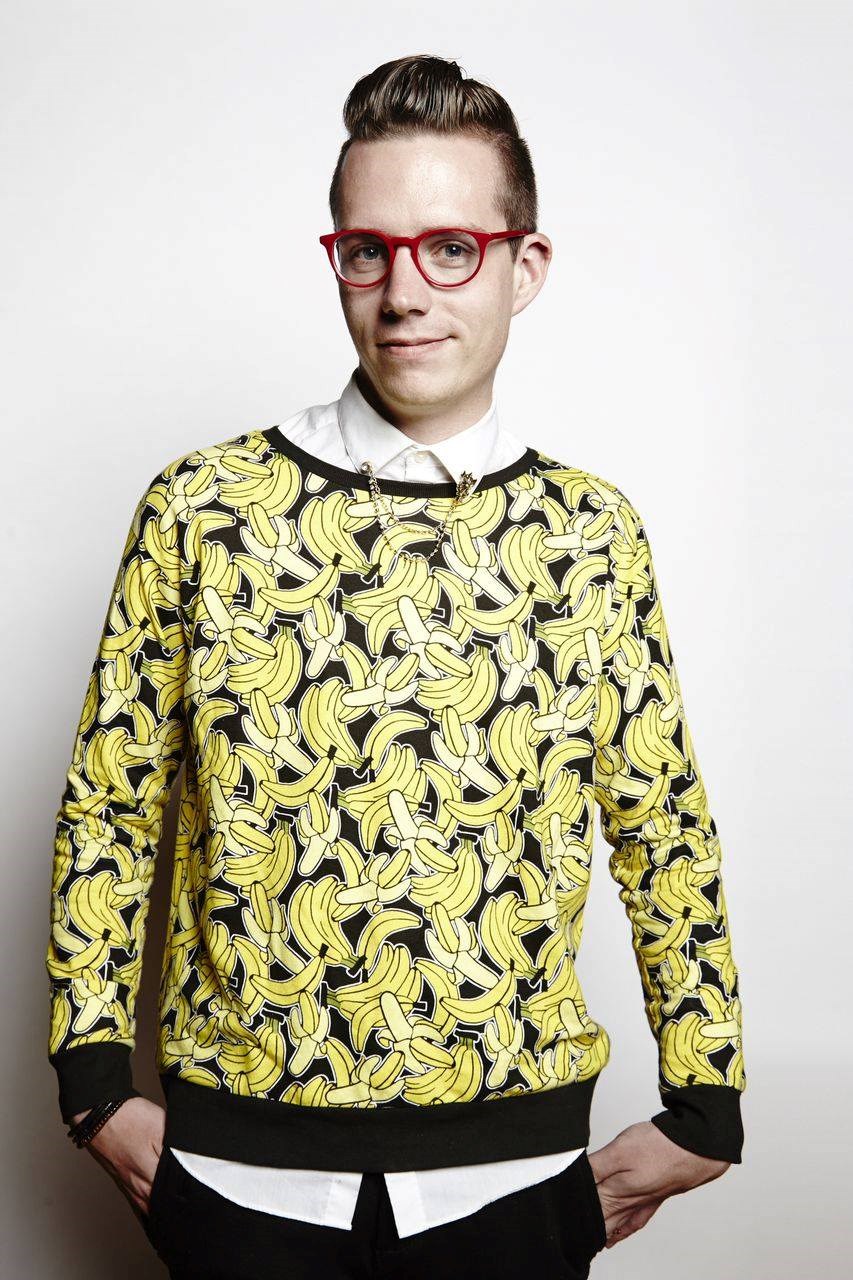 Born and raised in New Hampshire, Matt Kirouac grew up with a love for camping and the outdoors. Though he's lived in Chicago since 2006, he's always on the lookout for new adventures. He writes about travel and food for outlets like TripExpert, Money Inc, Upventur, DiningOut, Food Fanatics magazine, Plate Magazine and Zagat, and he currently serves as Chicago editor for What Should We Do?! He's the author of The Hunt Guides: Chicago (2016) and Unique Eats & Eateries of Chicago (2017).
---