9 Expert Tips for Camping and Hiking with Dogs
Our friends, Camping with Dogs, share helpful tips for camping, hiking and enjoying the great outdoors with furry friends.
Camping with Dogs is a lifestyle brand built on a community of people who love outdoor adventure shared with their beloved pets. What began as an Instagram account featuring photos of dogs exploring the outdoors with their owners has now become so much more. Connecting people around their world through a shared love, who better to gather some of the best expert tips for camping and hiking with dogs?
Tips for hiking and camping with dogs from the experts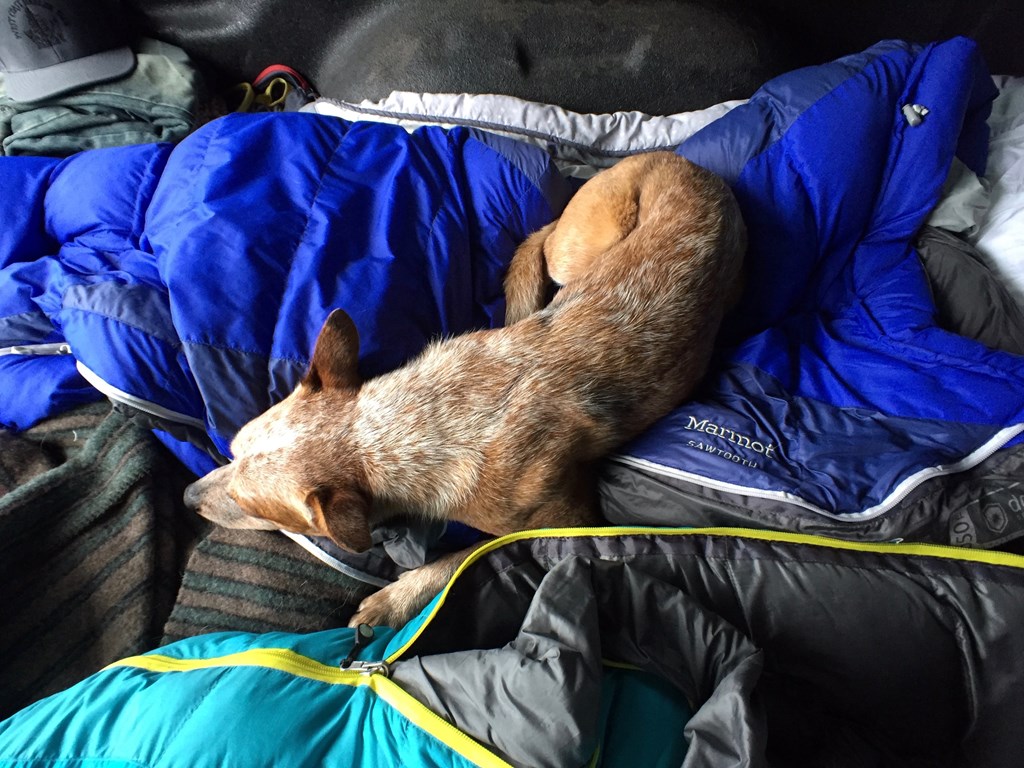 1. Look up the regulations in the area of trails or campgrounds beforehand
Some may not allow dogs are have restrictions. Keep your dog close, or on leash because others camping may not want to be bothered with your dog, and leashing up can also protect your dog against any wildlife that may come after your furry friend, or prevent them from wrestling in the bushes that may have poisonous plants. – @west_coast_heeler_pack

2. Pack plenty of water
It may seem like a no brainer, but make sure your dog is staying hydrated. It's super important. Pack enough water for them if there won't be a source of water they can safely use. Don't let them drink salt water or from standing water! Same goes for food, make sure they have enough. Collapsible bowls are super handy. – @mirandashea24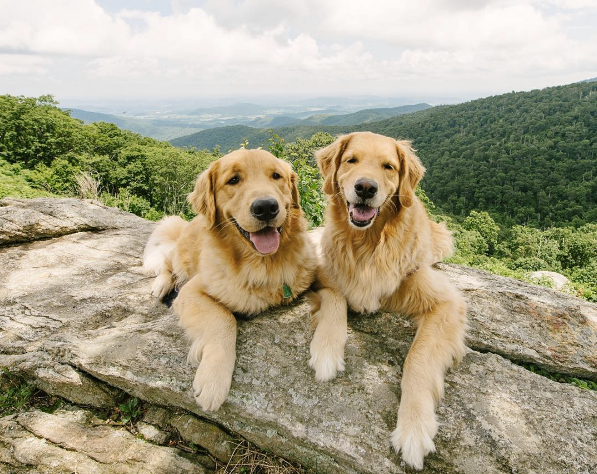 3. Keep your dog leashed
While it's nice not to have your dog tug on a leash while hiking (unless you've trained them not to), there's a few obvious reasons to have your dog on the leash. For starters, not everyone is as in love with dogs as we are and they could actually be terrified.  If you have your dog leash-less, it could make other hikers very uncomfortable. Secondly, they could become targets for or infuriate wildlife (i.e., bears). I could go on but if your dog is like either of mine (i.e., likes to stay head 20 feet and greet any human being in site), then keep them leashed. – @samanthabrookephoto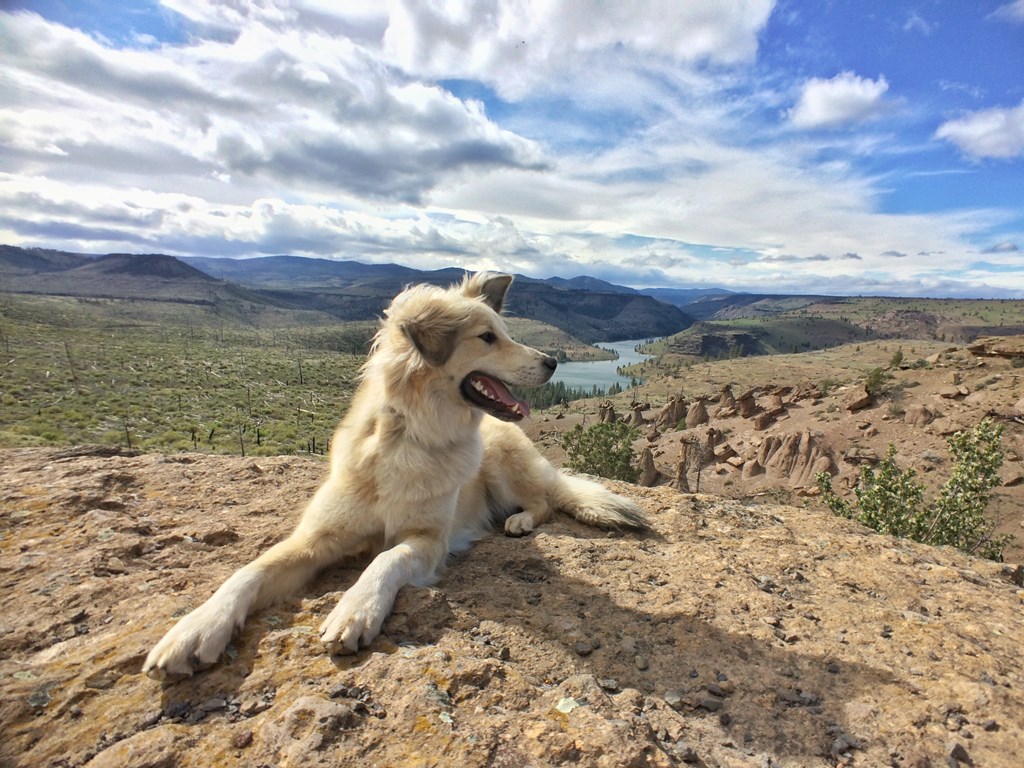 4. Protect the paws
Not just from the snow, but from the hot ground as well. We have a pair of "cool" dog booties that we use for the summer when the dirt or cinder that we're walking on is too hot for Jazz's paws. In the winter we use Musher's Secret, a wax product that you can put directly on your dog's paws to protect their fur from balling up in the snow. We find that a lot of booties fall off of Jazz (because he loves hopping through the fresh powder) so the wax is a great alternative for the winter. – @jazz.paws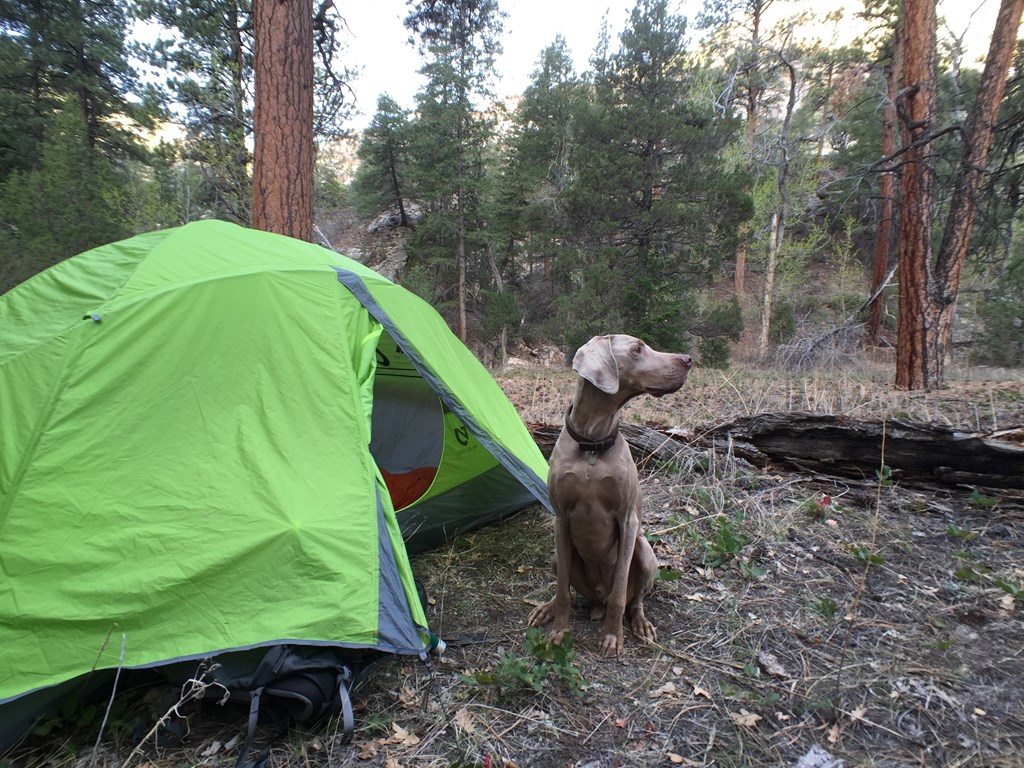 5. Bring a tent with lots of space
Get a tent with double entries and vestibules. If you have a smaller tent, you can put your packs and gear under one vestibule, and a little sleeping pad for your dog to sleep in the other one. We have a shorthair dog and prefer to keep him in our tent on cold nights, but in the summer the vestibule lets us enjoy more room. – @captainshark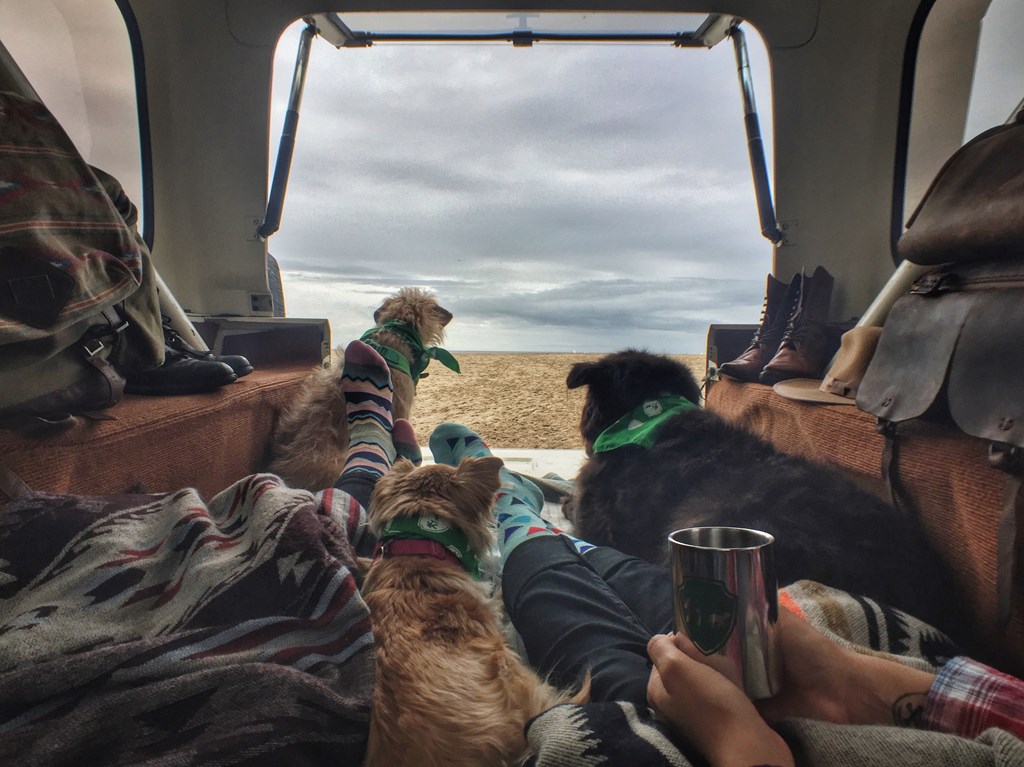 6. Don't let rainy days dampen outdoor plans
A tent can be used to provide a cozy and dry place to hangout outdoors with your pets. Another huge plus of venturing outside in the rain is that, chances are, no one else takes advantage of the day.  We found an empty beach where we could relax, have lunch, and play cards in our warm little tent – during breaks in the rain, the pups could roam free without us worrying about them bothering other people.  It was a super lovely day, rain and all. – @nancythebeat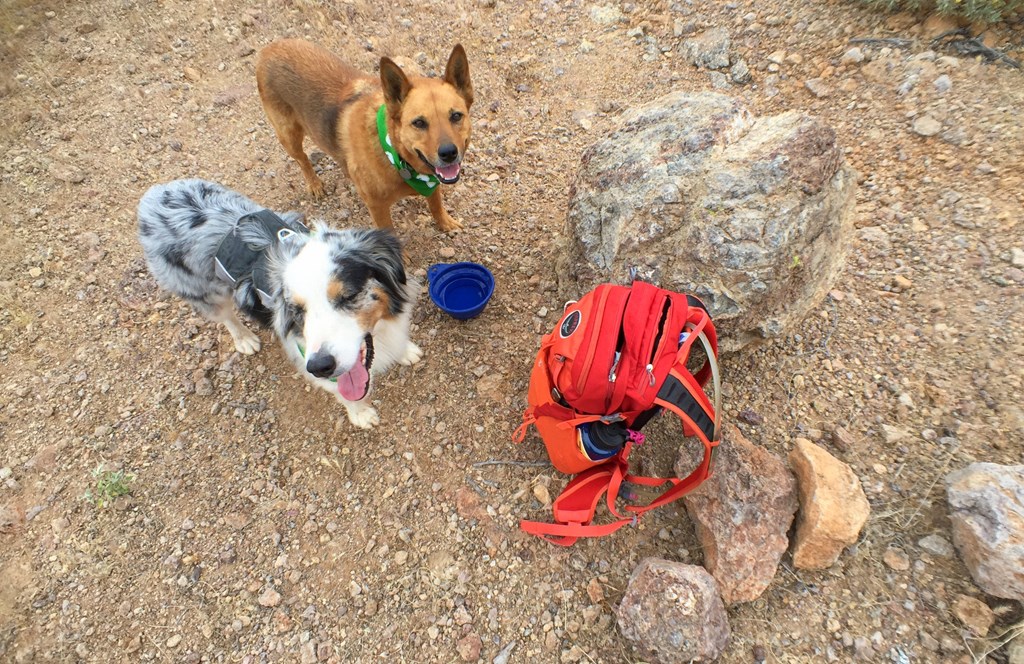 7. Pack a brush/comb
Here in the desert I always make sure I have my comb and leatherman tool cause more than likely my pup will have an encounter with a colla cactus. Even if he isn't near one, the spines litter the desert all year long. – @dustydesertdogs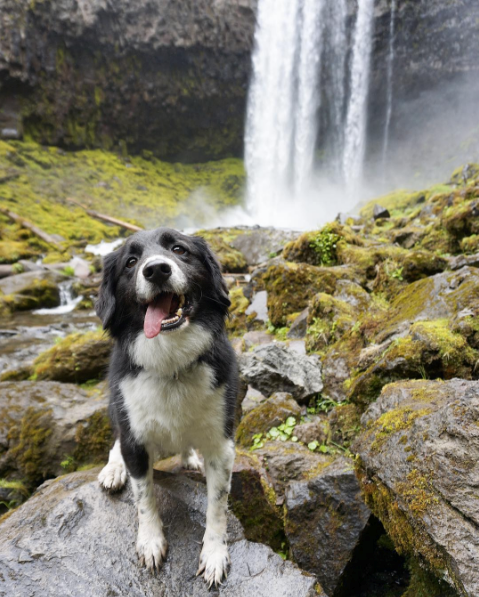 8. Pack toys
Bring your dog's favorite toy with you. It will help ease any anxieties he may have and help him feel more comfortable in his "home away from home." – @alexborsuk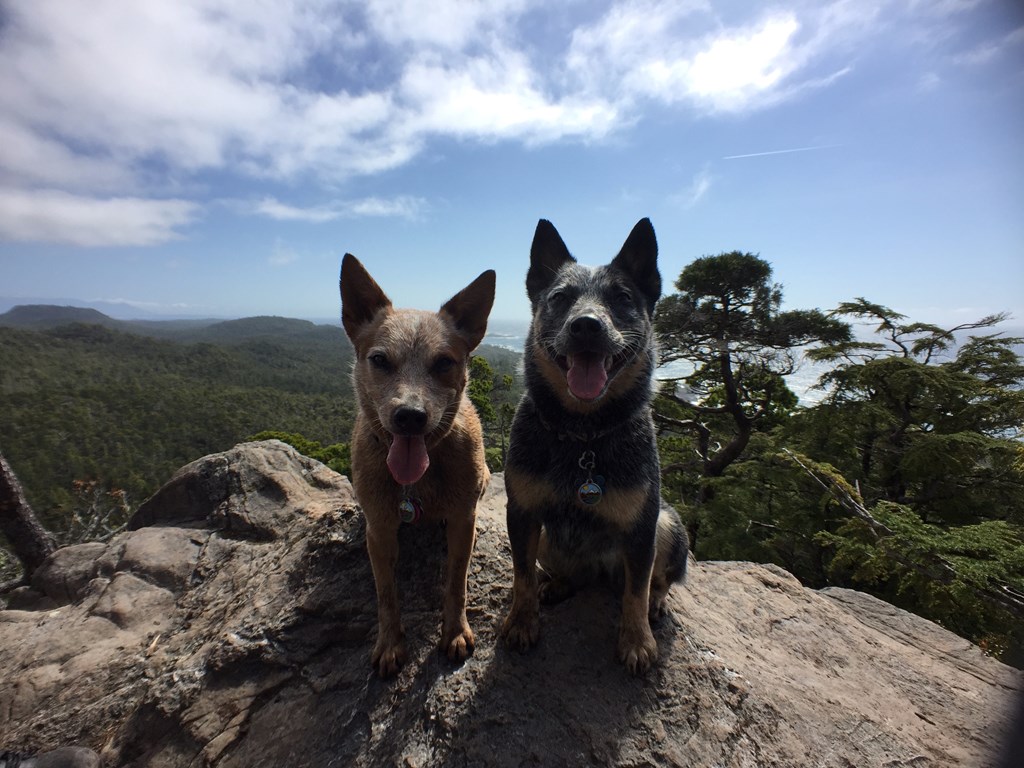 9. Pet First Aid
It's always handy to have pet first aid knowledge. There are courses out there that are great to help build current knowledge or for those who don't know where to start. Having a basic first aid guide book is also really handy to include in a first aid kit. You can get away with having a regular first aid kit and adding a few things to make it more accommodating to pets, such as, iodine for cleaning wounds, wax paw protector for dry pads, or to be used as a barrier for extreme conditions, and a tick remover. Liquid bandages are helpful for cuts. I also included dog boots and tongue suppressors that can be used as a splint. – @west_coast_heeler_pack