It's a very special time when your baby makes that transition into toddlerhood. Long gone are the days of laying flat on their back and sleeping all day. Welcome to lots of toddling, mischief and mishaps as your toddler explores the world around them. Fall is a great time of year to get your little one outdoors. With cool weather and tons of things to do and see outdoors, there's no reason you and your toddler should be stuck indoors this autumn.
5 Outdoor Fall Activities for Toddlers
From leaves turning vibrant colors to apples and pumpkins galore, fall may just be the best time of year. Don't let this lovely season slip by without getting out and doing something fun with your little one. If you're not sure what to do, here is your guide for the five best outdoor activities for your toddler, ages one to three.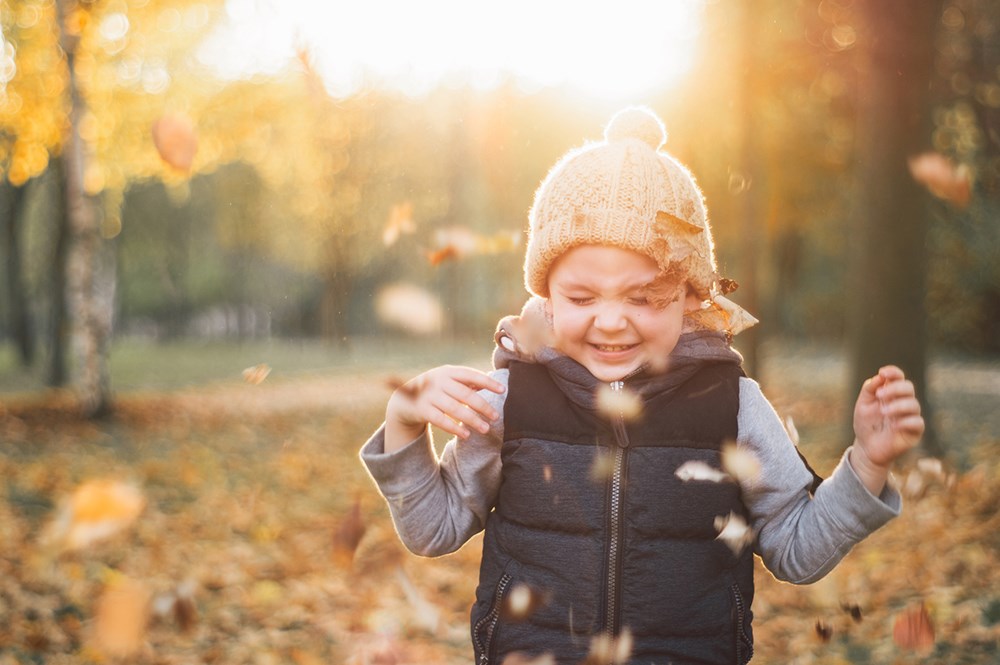 1. Play With Leaves, Leaves and More Leaves
Your toddler is sure to be amazed by the beautiful display of colorful fall leaves. As these tree feathers flutter to the ground, the foliage will make for one entertaining activity after another. Combine your yardwork with a bit of fun by raking the leaves with your toddler. Your little one may not be much help, but they'll love giving you a hand with their own miniature rake.
Once you have a nice big pile of leaves, it's time to jump. Bury your toddler under the pile and let them break free from the bright oranges, reds and yellows — they'll love it!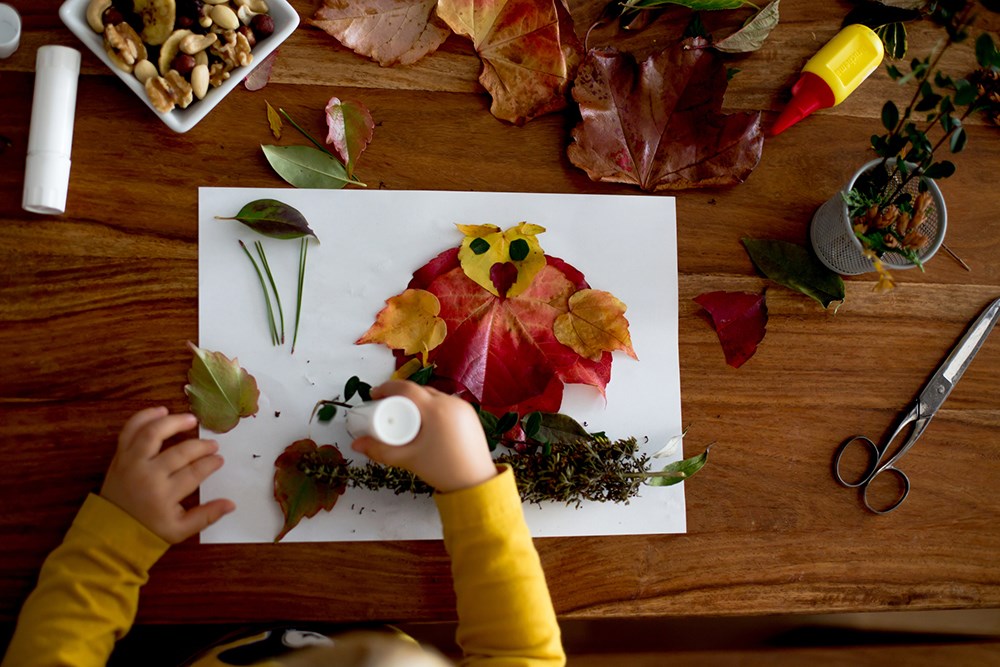 2. Collect Some Colorful Leaves for a Craft
Once you've cleaned your yard, take a few of the best leaves and make an autumn-themed craft with your toddler. Depending on the age of your child, you'll find a variety of fun art projects to choose from. Consider the following ideas:
Use crayons or pencils to make leaf rubbings.
Glue your leaves into a scrapbook.
Turn your leaves into stamps.
Draw silly faces on leaves and create a leaf family.
Make a colorful leaf necklace.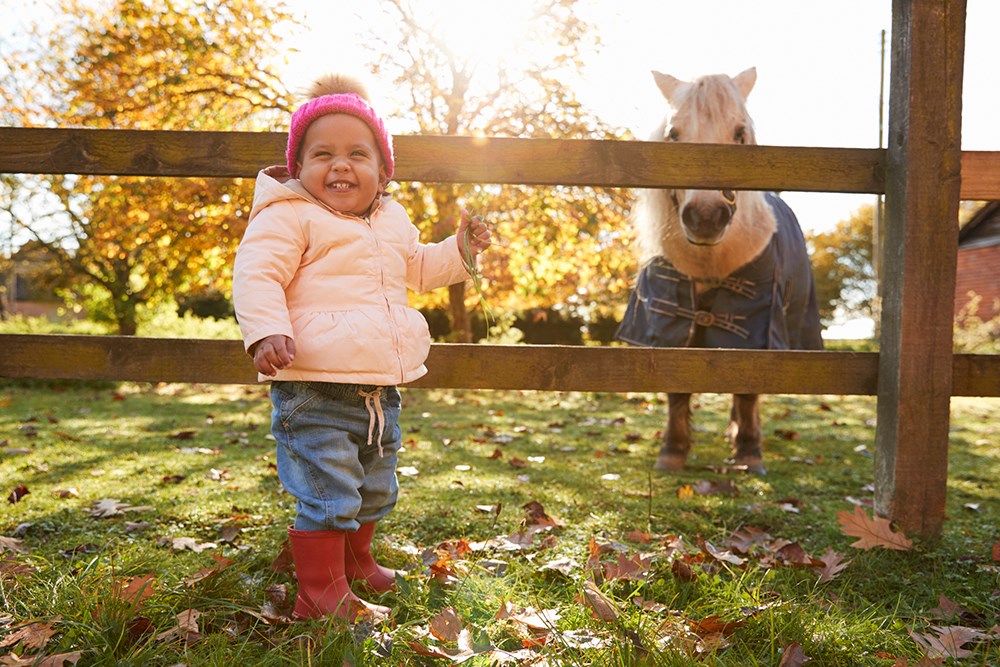 3. Create a Toddler Scavenger Hunt
If you're tired of being cooped up indoors with your toddler, a scavenger hunt may be just the thing to get you both into the great outdoors. If you're teaching your toddler their colors, a simple color scavenger hunt will let them interact with nature as they find objects in different hues. From red leaves to yellow flowers to green blades of grass, they'll be fully excited to learn and discover.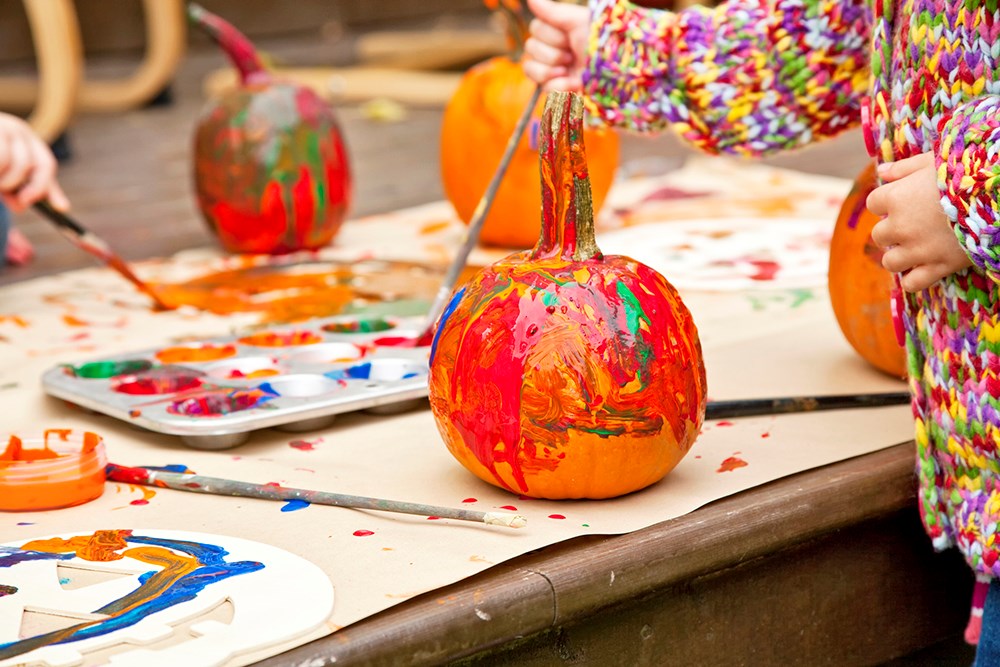 4. Pick a Pumpkin and Decorate
In locations throughout the U.S., rural communities become the go-to destination for harvest activities. The most popular of these events is pumpkin picking. Many pumpkin patches include fall-themed activities like drinking hot apple cider and consuming other fall goodies, going on hayrides and, at some, even exploring petting zoos.
After a fun day of finding your perfect pumpkin, you can plan another day for decorating. While your little one might not be up for carving just yet, finger paints are the ideal alternative for toddlers.
5. Enjoy a Campfire and S'mores
As the nights get colder, its time to break out the campfire and introduce your toddler to the joy of s'mores. These sweet confections are perfect any time of year, but there's something about fall that makes them even tastier — if that's possible.
If you don't have a fire pit at home, you may want to plan a weekend camping trip for the family. When you stay with KOA, you'll find that we have more than 500 locations in North America to choose from. You're bound to find a campground not too far from home that's perfect for your little one's first camping adventure.
---