Switch up Your National Park Travels with These Unique Urban National Parks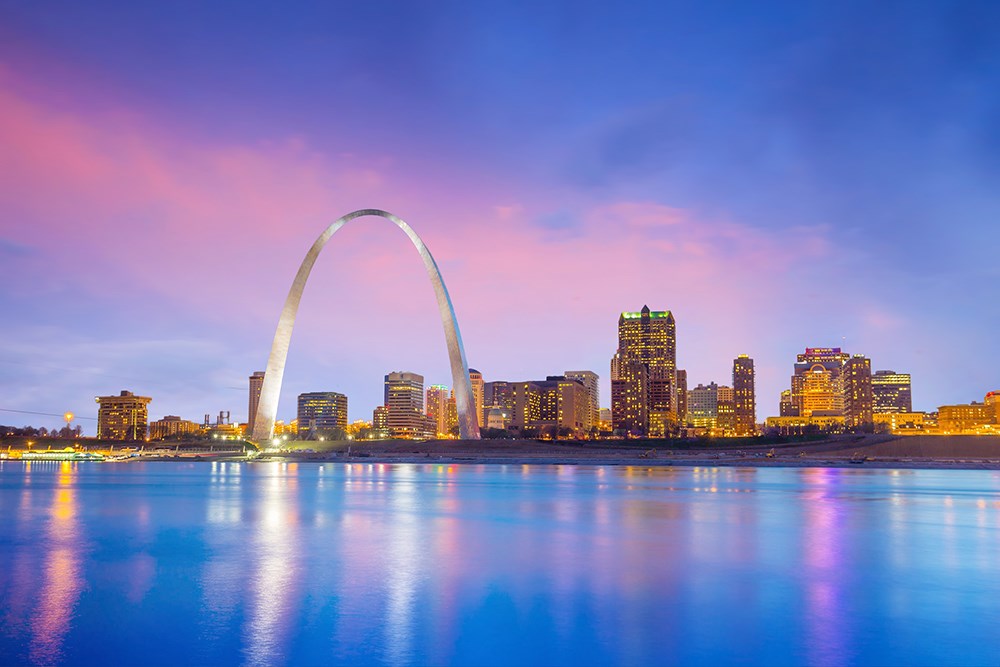 On the topic of National Parks, most people automatically think of vast wilderness and wide-open natural landscapes at iconic destinations like Yosemite and Zion. But many of the most incredible and intriguing parks are situated in and around America's cities. Providing a welcome escape from the typical din, parks in cities large and small range from educational and historic spots to oases in nature. The best part? Their city locales only make them easier to visit! Here are some of the most unique urban National Parks to visit.
8 Unique Urban National Parks You Have to Visit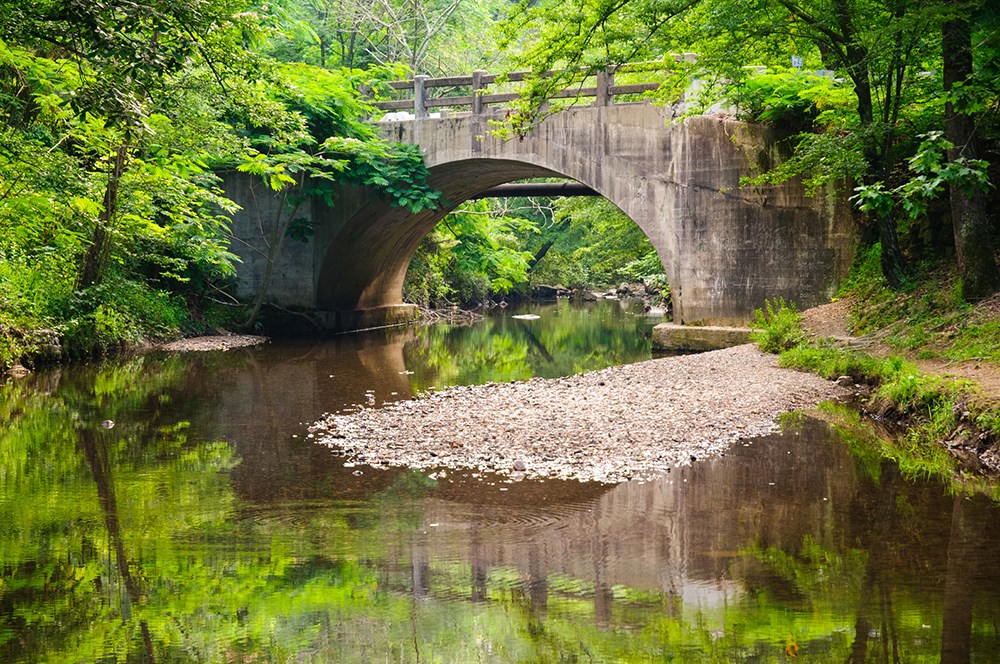 1. Hot Springs National Park, Hot Springs
One of the oldest and most historic National Parks in the country is a far cry from what most people envision as a National Park. Arkansas' Hot Springs National Park is one that's located entirely within the small city of the same name. While mini mountains and trails can be found here, it's more about the culture, the architecture, and the traditions associated with the region's legendary spring waters. The star attraction here is Bathhouse Row, an ornate main street lined with opulent timeworn buildings that have long utilized thermal waters for traditional bathing. In the past, global dignitaries, athletes, and mobsters flocked here to soak in decadent bathtubs within mansion-sized buildings built in Spanish, Italianate, and neoclassical styles. Nowadays, only a couple of the buildings are still used for bathing, and the rest of Bathhouse Row is reserved for tours, visitor centers, museums, and Superior Bathhouse, one of the only breweries located within a National Park, and the only brewery in the world to brew beer with thermal hot springs water.
Nearby KOAs:
Hot Springs National Park KOA Holiday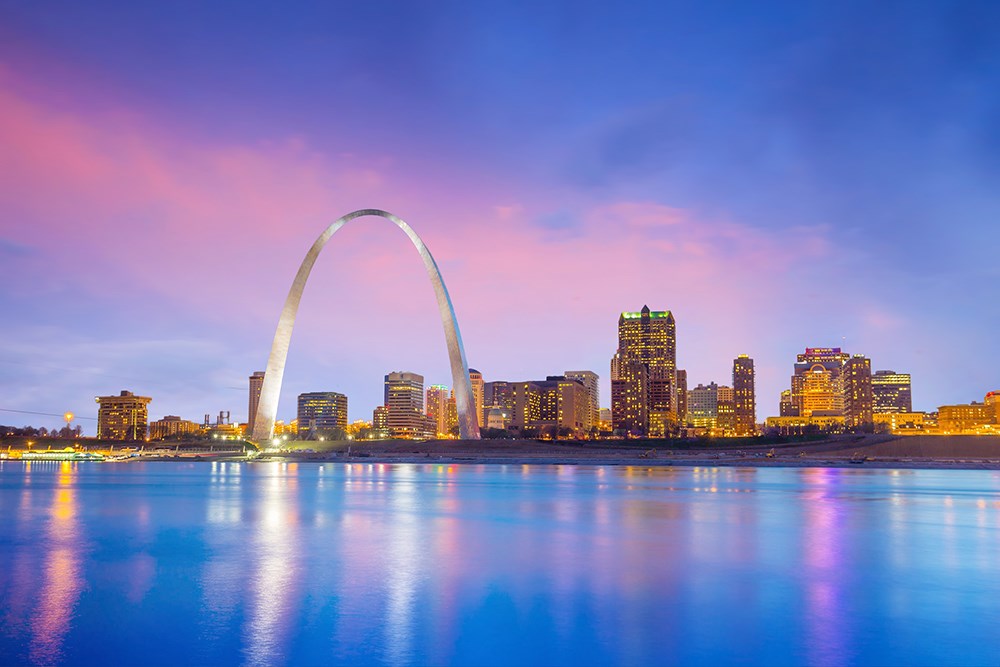 2. Gateway Arch National Park, St. Louis
Right up there with the Statue of Liberty, the Space Needle, and the Washington Monument, St. Louis' Gateway Arch is one of the most recognizable and celebrated structures in the U.S. It forms the symbolic heart of one of our newer national parks, Gateway Arch National Park, located entirely within the city of St. Louis. It's a tiny park, but it packs a wallop of history and activity, showcasing America's Westward Expansion in the 19th century. In addition to the Arch itself, which contains a museum at the base and a tram that takes you to the top for show-stopping views, the park also tells the story of Dred Scott, who famously sued for freedom in the city's Old Courthouse.
Nearby KOAs:
St. Louis N.E. / I-270 / Granite City KOA Journey
St. Louis West / Historic Route 66 Holiday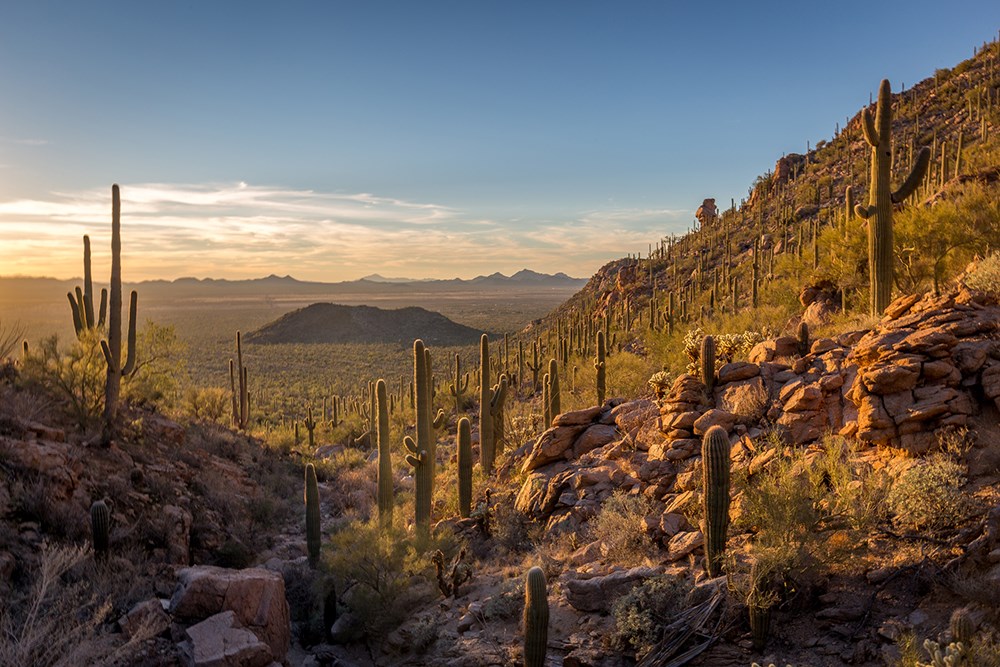 3. Saguaro National Park, Tucson
Home to the mightiest, tallest, and most iconic cacti in the world, Saguaro National Park is a vast wonderland of whimsical — and prickly — desert flora. Sandwiching Tucson, Arizona, on its east and west sides, the park's namesake cactus is the foundation of life in this part of the arid Sonoran desert. Not only are these all-natural skyscrapers a vital source of food and water for desert life, but they serve as soaring abodes for numerous species of birds. A haven for hikers looking for an easy escape from city life, the park boasts multiple trails on both sides of the city, in both the Rincon and Tucson Mountains. Mere minutes from downtown Tucson, Saguaro makes it entirely possible to spend your day hiking and then immediately refuel with a Sonoran hot dog.
Nearby KOAs:
Tucson / Lazydays KOA Resort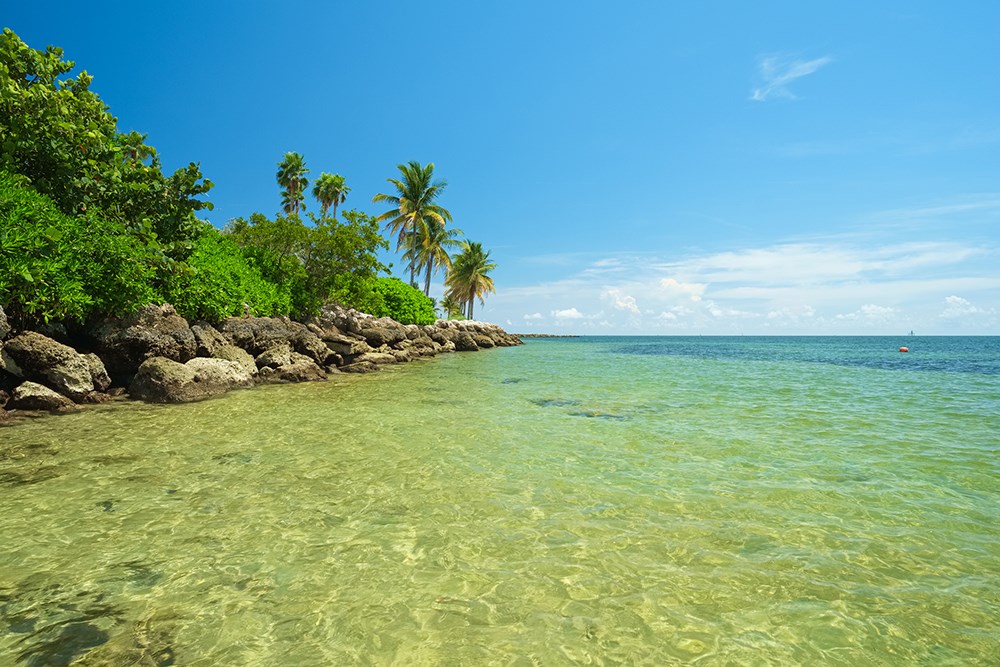 4. Biscayne National Park, Miami
In terms of Floridian National Parks, Everglades gets a lot of the attention, but the famed park actually has an underrated neighbor that's even closer to the urban hub of Miami. Biscayne National Park is so conveniently close to Miami, in fact, that you can start your morning with a cafe con leche on South Beach before promptly diving in to explore the largest protected aquatic area in the entire National Park Service. Located along its namesake Biscayne Bay, just south of Miami, the park is 95% water, with land portions confined to a few small keys and a couple boardwalk trails on the mainland. Otherwise, this is a watery world that necessitates a boat trip, a kayak tour, or a snorkel excursion to experience, and you'll be glad you did. Whether swimming above the largest coral reef system in North America or paddling amidst mangrove forests, Biscayne provides an apt escape from the hustle and bustle in the form of aquatic serenity in its purest form.
Nearby KOAs:
Hollywood KOA
5. Jean Lafitte National Historical Park & Preserve, New Orleans
One of the most unexpected and unique surprises in the National Park System, Jean Lafitte National Historical Park & Preserve is an underrated Louisiana gem with close connections to New Orleans. In fact, parts of the park are located right in the heart of the French Quarter.
Split into several units throughout the southern part of the state, Jean Lafitte shares some of Louisiana's most colorful history, including the Battle of New Orleans, its pirate lore, and even regional Cajun cooking. A highlight of the park is the pristine Barataria Preserve, located in Marrero, a few miles south of New Orleans. Here you'll find some of the most quintessential bayous in the state, as seen via immersive boardwalk trails that zigzag past alligators and over swampy wetlands.
Nearby KOAs:
New Orleans KOA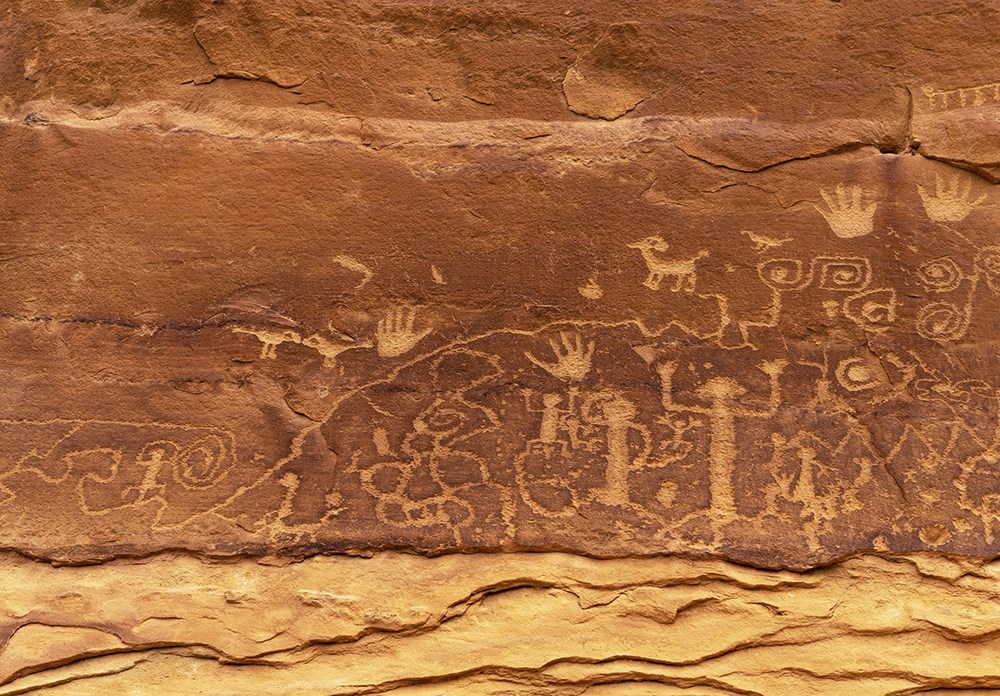 6. Petroglyph National Monument, Albuquerque
After starting your day with a green chile-spiced breakfast burrito in the city, Petroglyph National Monument is an easy day trip from Albuquerque. Located on the west side of town, within city limits and overlooking the staggering Sandia Mountains, this small park is home to some of the most concentrated collections of petroglyphs in North America. As seen from a few easy hiking trails, these Native American rock carvings illustrate life in the high desert hundreds of years ago. With around 24,000 images and symbols, there's lots to see here, and it's anyone's guess what the intended meaning of said carvings were. There's also a section of the park anchored by a few dormant volcanoes, which makes for a nice setting for a longer hike on the western-most edge of the park.
Nearby KOAs:
Albuquerque KOA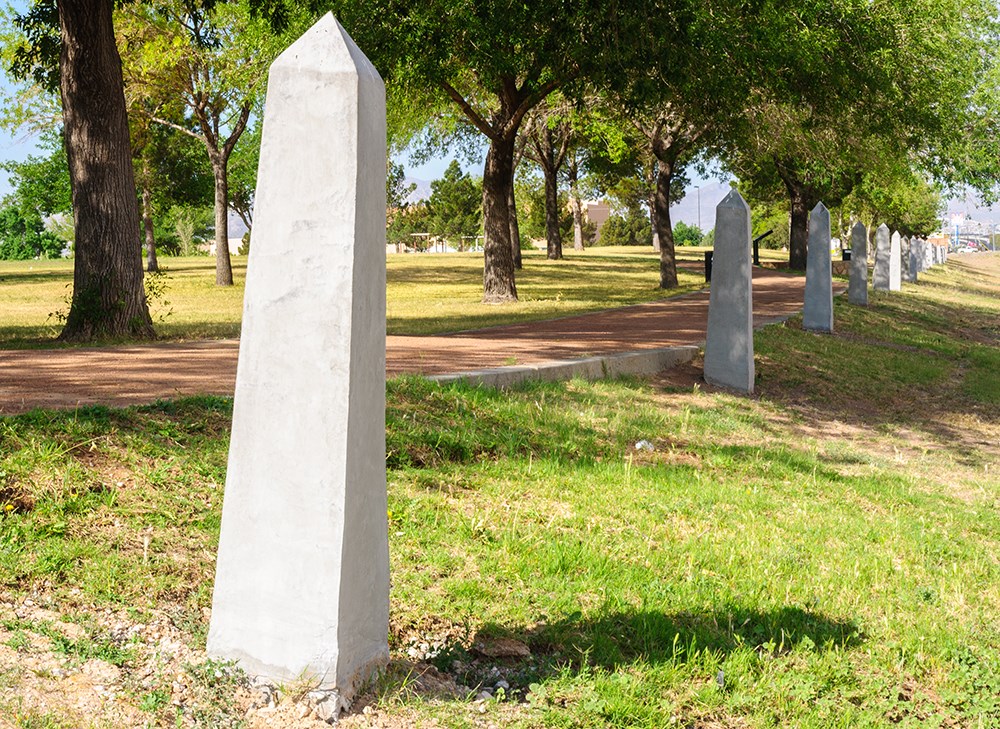 7. Chamizal National Memorial, El Paso
Located just across the Rio Grande from Mexico, a stone's throw from downtown El Paso, Chamizal National Memorial tells the inspiring story of camaraderie between two nations and two border cities, and how boundary conflicts can be successfully resolved. Unlike most National Park sites, Chamizal is a unique and illustrious one colored by its arts programs, including vibrant cultural murals and a performance theater that hosts educational events and concerts both indoors and outside. Head inside the Cultural Center to delve deeper into the connective history between El Paso and Juarez, as seen through various museum exhibits and displays. In addition to the museum and art gallery, major attractions here include events like the Nuevo Siglo Drama Festival, the Chamizal Cultural Festival, and the summertime Music Under the Stars series.
Nearby KOAs:
Las Cruces KOA Journey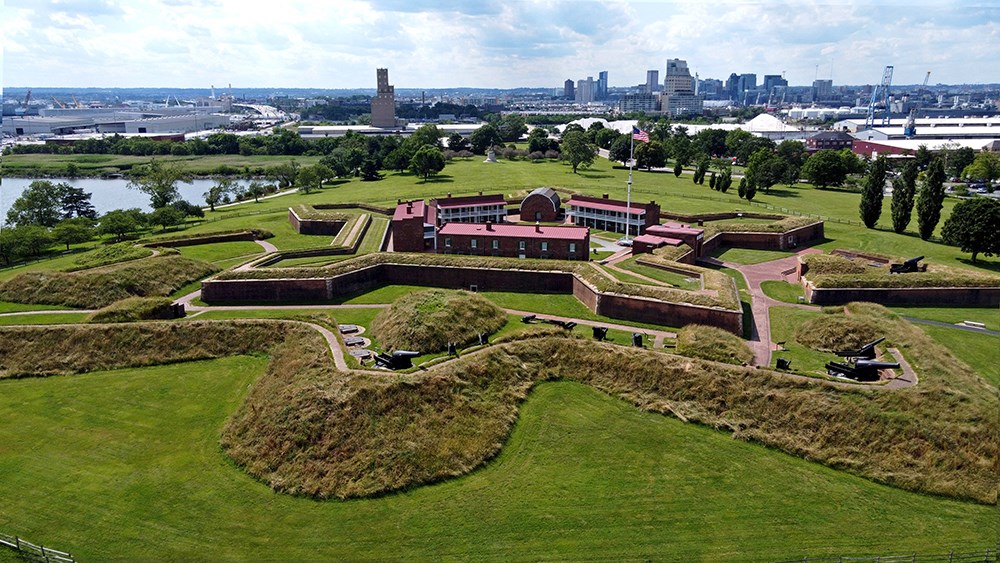 8. Fort McHenry National Monument and Historic Shrine, Baltimore
Like many other northeastern cities, Baltimore is one steeped in American history. The city's rich past is on full display in its timeworn neighborhoods and institutions, and it's especially evident as National Park sites like Fort McHenry National Monument, a mighty pentagon-shaped fortress that played an important role in the War of 1812. Constructed to defend Baltimore Harbor from the British Navy, it's most famous for the large American flag hung from its sides to signal victory on the morning of September 14. This would go on to inspire Francis Scott Key to write a poem called "Defense of Fort M'Henry," which would eventually evolve to become The Star Spangled Banner, aka the U.S. national anthem. When visiting the park today, check out the exhibits in the visitor center, walk through the fort, and witness daily flag programs.
Nearby KOAs:
Washington DC / Capitol KOA Holiday
---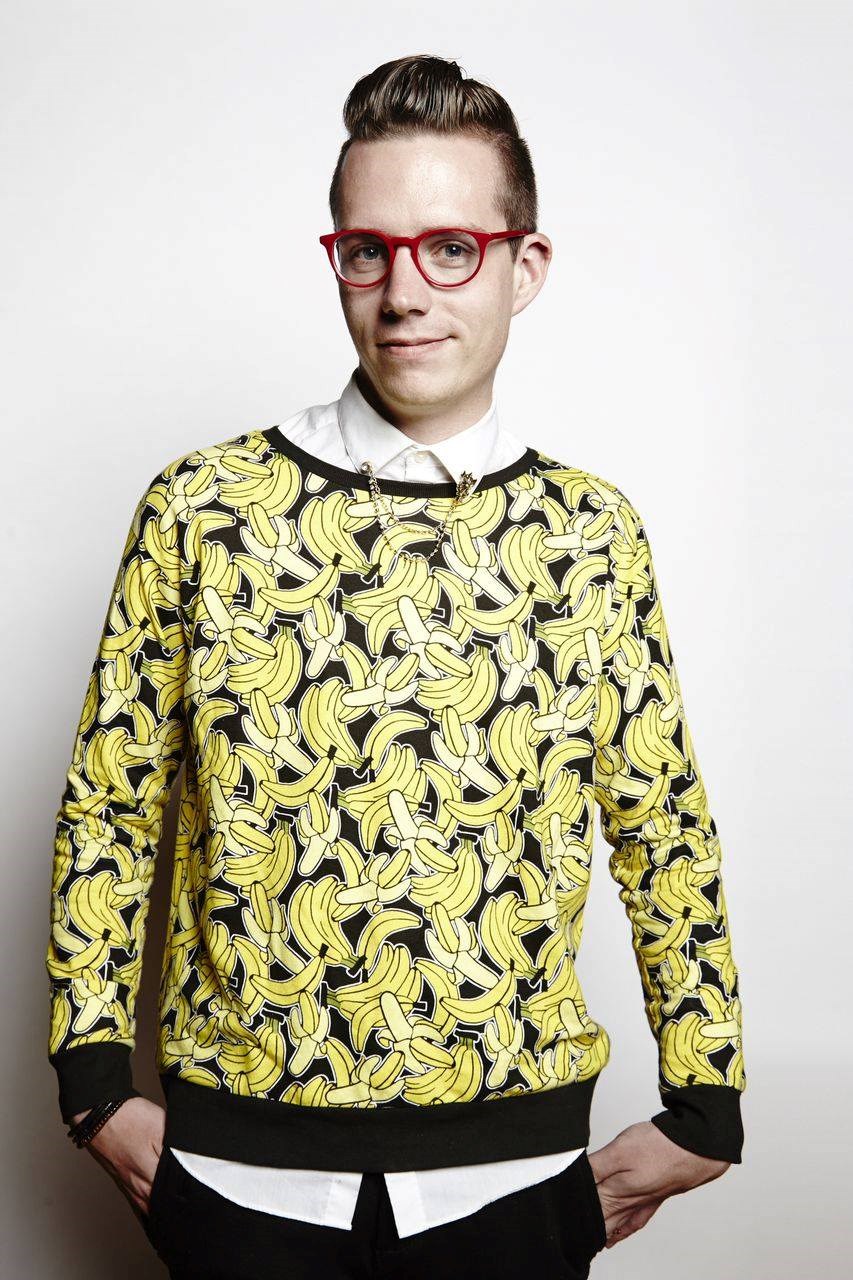 Born and raised in New Hampshire, Matt Kirouac grew up with a love for camping and the outdoors. Though he's lived in Chicago since 2006, he's always on the lookout for new adventures. He writes about travel and food for outlets like TripExpert, Money Inc, Upventur, DiningOut, Food Fanatics magazine, Plate Magazine and Zagat, and he currently serves as Chicago editor for What Should We Do?! He's the author of The Hunt Guides: Chicago (2016) and Unique Eats & Eateries of Chicago (2017).
---