The American southwest, in all its azure-blue skies and desert mesas, is a quintessential landscape for hikers, adventurers, cyclists, and road trippers. It's also a particularly iconic locale for camping. Out here, in states like Arizona, New Mexico, and Utah, the horizon seems to stretch forever, wilderness feels especially wild, and outdoor exploration is truly epic, making for a peerless place for a camping excursion. Whether you'd rather hole up in a big city or deep in the faraway confines of nature and solitude, here are some of the best places to camp in the Southwest.
Where should you camp in the Southwest? These are seven of the best spots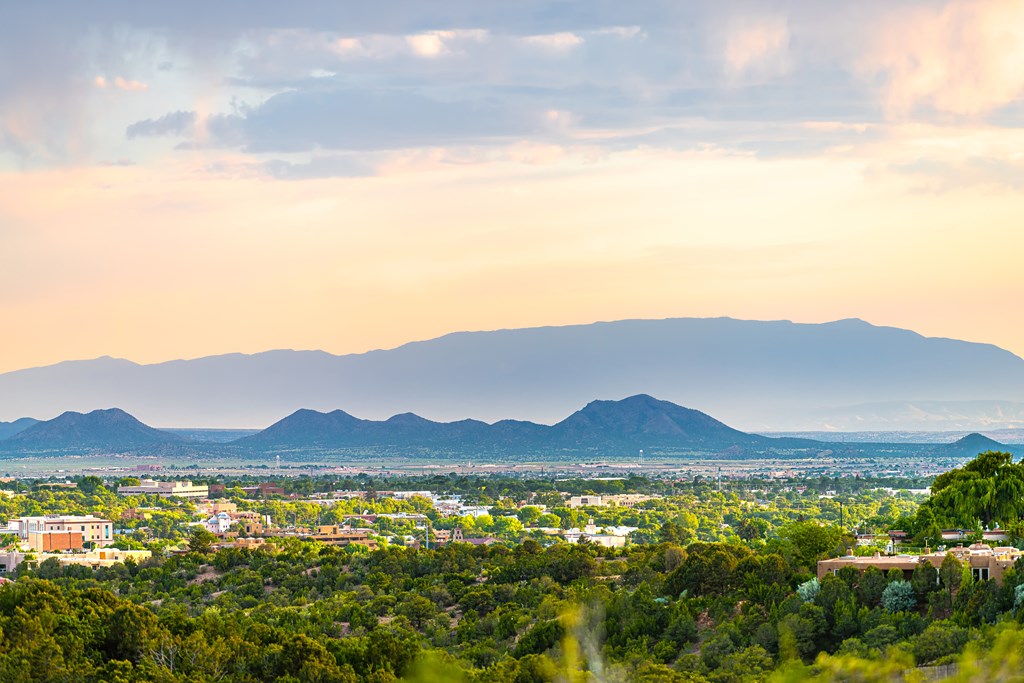 1. Santa Fe, New Mexico
There's something singular about the "City Different" aka Santa Fe, the capital of New Mexico and a place truly like no other. This high-flying city (it's the state capital with the highest elevation in the nation, FYI) has something for everyone: epic mountainous hikes, art for days, classic adobe-style architecture, and regional cuisine fit for the hungriest foodie. Surrounded by nature, the high desert, and trails zigzagging through the piñon-scented Santa Fe National Forest, it's a mountain town beloved by outdoorsy travelers, as well as art connoisseurs (Santa Fe has more art galleries per capita of any city after Los Angeles and New York City) and fans of breakfast burritos, blue corn doughnuts, and green chilies. Being a smaller city that just so happens to abound with wilderness, this is also an excellent place to camp, be it in a tent, an RV, or a cozy cabin, as you'll be well-positioned for a weekend full of adventure, turquoise-tinted shopping excursions, and fragrant cuisine.
Nearby KOAs:
Santa Fe KOA Journey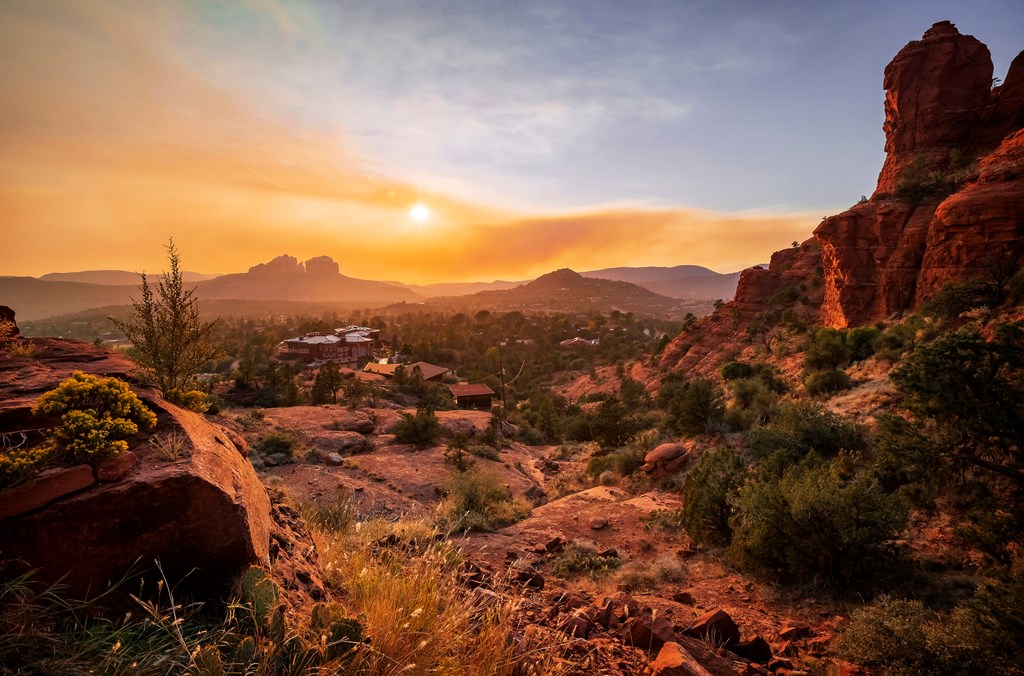 2. Sedona, Arizona
A far cry from the terrain of the Grand Canyon or that of well-trod cities like Phoenix or Tucson, Sedona is an Arizona town that marches to the beat of its own drum. Nestled in the northern part of the state, the landscape here is marked by lush pine forests, burnt-orange buttes and mesas, craggy canyons, and lustrous red rock formations so wild and whimsical they look otherworldly. A small, boutique urban community provides plenty of opportunity for museums, shopping, and fine dining, but nature is still the star. "Red Rock Country," as it's called, boasts a staggering 1.8 million acres of pristine forest, two state parks, rivers, and mountains, with a climate that's decidedly cooler and more comfortable than the rest of the state's infamously arid environs. Sedona is also known for wellness and spiritual healing, with numerous spas, yoga venues, and most famously, vortexes, which are described as natural centers of energy in the wild, said to foster healing and meditation. So naturally, any place with soul-soothing nature is bound to be a stimulating place to camp and immerse yourself in those vibes.
Nearby KOAs:
Flagstaff KOA Holiday
Williams / Exit 167 / Circle Pines KOA Holiday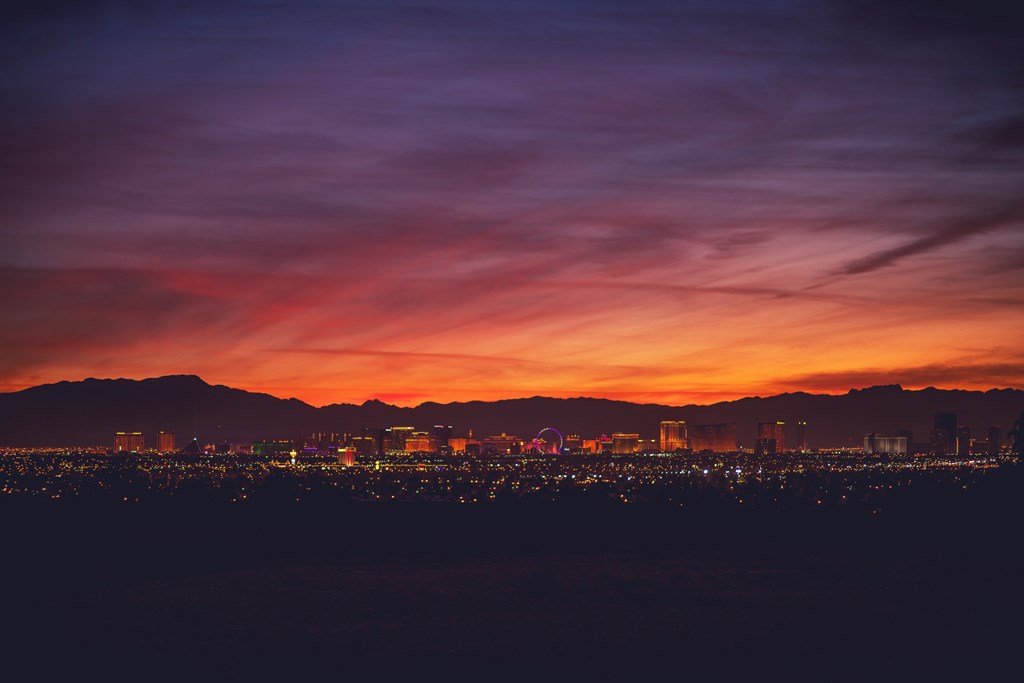 3. Las Vegas, Nevada
When most people think of visiting Las Vegas, they typically envision luxuriating at a giant, thematic resort filled with casinos, theme park attractions, and gilded restaurants from celebrity chefs. Camping? Not so much. But the city is low-key an amazing home base for a camping retreat and an outdoorsy-oriented adventure. Not only is the city itself fun to explore (make sure and venture off the Strip a bit, and check out offbeat attractions like the Neon Museum and the Botanical Cactus Garden) and filled with extraordinary restaurants (the hot spots are good and all, but Vegas also has one of the most robust Thai communities in the country, so dine accordingly), but it's also surrounded by adrenaline-pumping adventure and sweeping desert vistas. Red Rock Canyon is mere minutes from the Strip, and ripe for exploration, while other nearby outings include Tule Springs Fossil Beds National Monument and the mighty Lake Mead National Recreation Area. If you're up for a bit more of a drive, Las Vegas is also one of the best gateway cities for Death Valley National Park, just under two hour's away.
Nearby KOAs:
Las Vegas KOA Journey at Sam's Town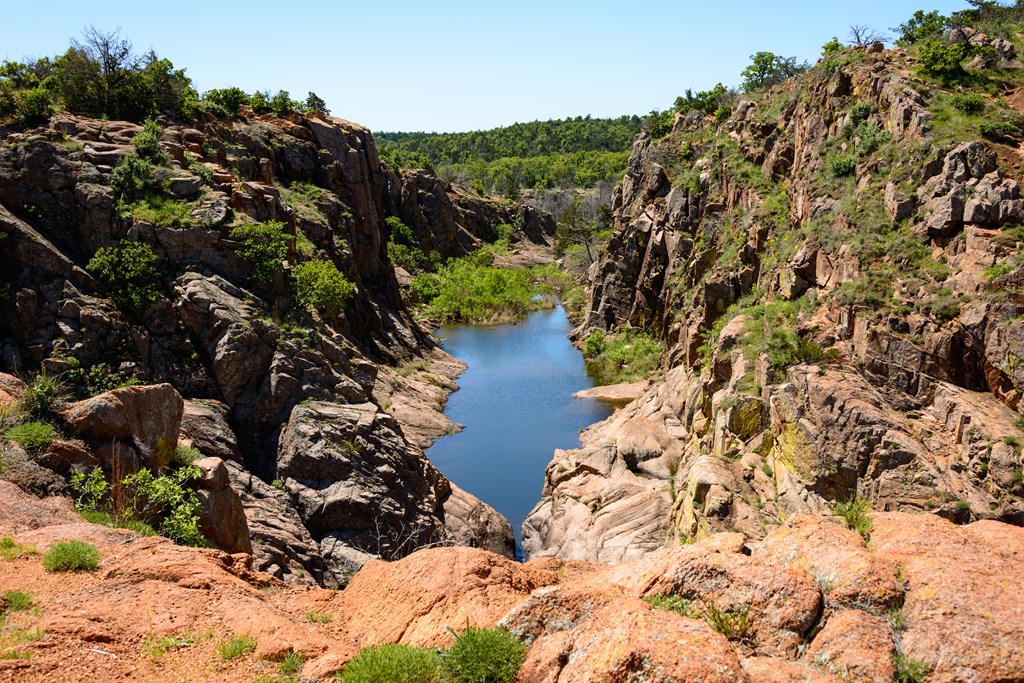 4. Medicine Park, Oklahoma
Tucked away in southwestern Oklahoma, a stone's throw from the Texas border amidst some of the tallest peaks in the region, Medicine Park is a bucolic slice of yesteryear in the Wichita Mountains. Barely an hour from Oklahoma City, the tiny town feels preserved in time, lined with pastel-hued cottages, cobblestone streets, and quaint riverside eateries doling out heaping portions of crispy comfort food. In the summer, Medicine Creek is a fun option for swimming and boating, while fall brings an eruption of vibrant foliage to the region, and winter feels as serene and scenic as a Robert Frost poem. Nearby, Wichita Mountains Wildlife Refuge is a 60,000-acre preserve filled with prairie, mountains, lakes, and surprisingly epic wildlife, like bison, longhorn cattle, roadrunners, and tarantulas.
Nearby KOAs:
Burkburnett / Wichita Falls KOA Journey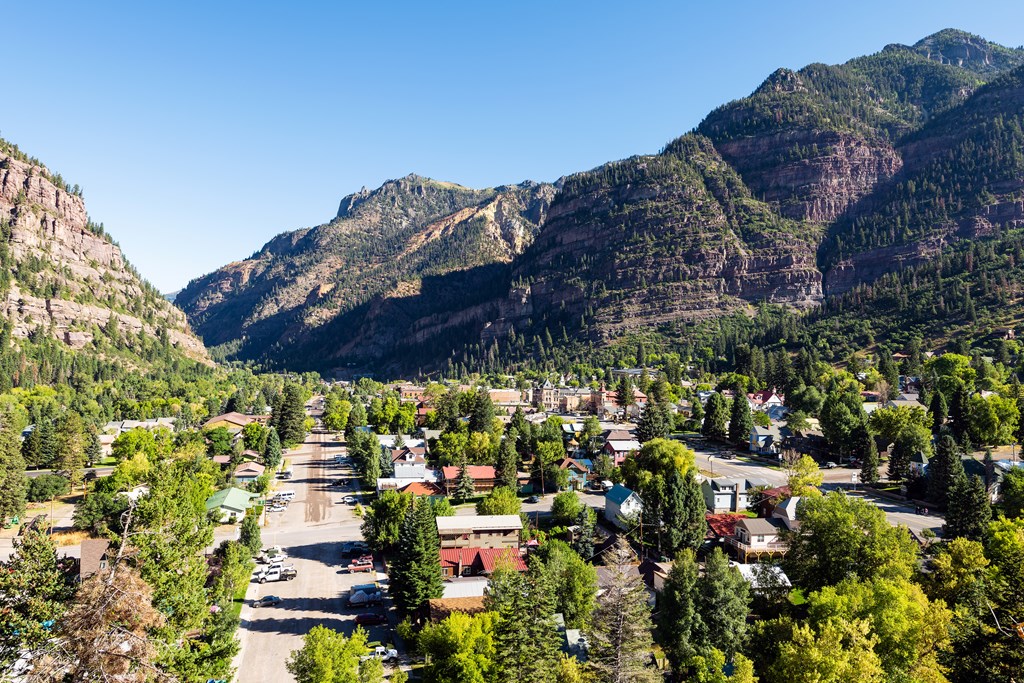 5. Ouray, Colorado
Anyplace so beautiful and vast that it's nicknamed the "Switzerland of America" is surely worth a stint. Indeed, the small mountain town of Ouray in southwestern Colorado needs to be seen to be believed. A soaring alpine mecca in the majestic San Juan Mountains, it's also nicknamed the "Outdoor Recreation Capitol of Colorado," which means there is no shortage of hikes, natural hot springs, and rivers to explore, soak in, and traverse. Along with cute indie restaurants and shops in town, Ouray boasts more than 300 miles of trails, canyoneering areas, off-road outings, ice climbing, and even ghost towns. It's also particularly known as an epicenter for scenic drives — the Million Dollar Highway runs right through the mountain town, and is often described as the most breathtaking route in the nation.
Nearby KOAs:
Ouray KOA Holiday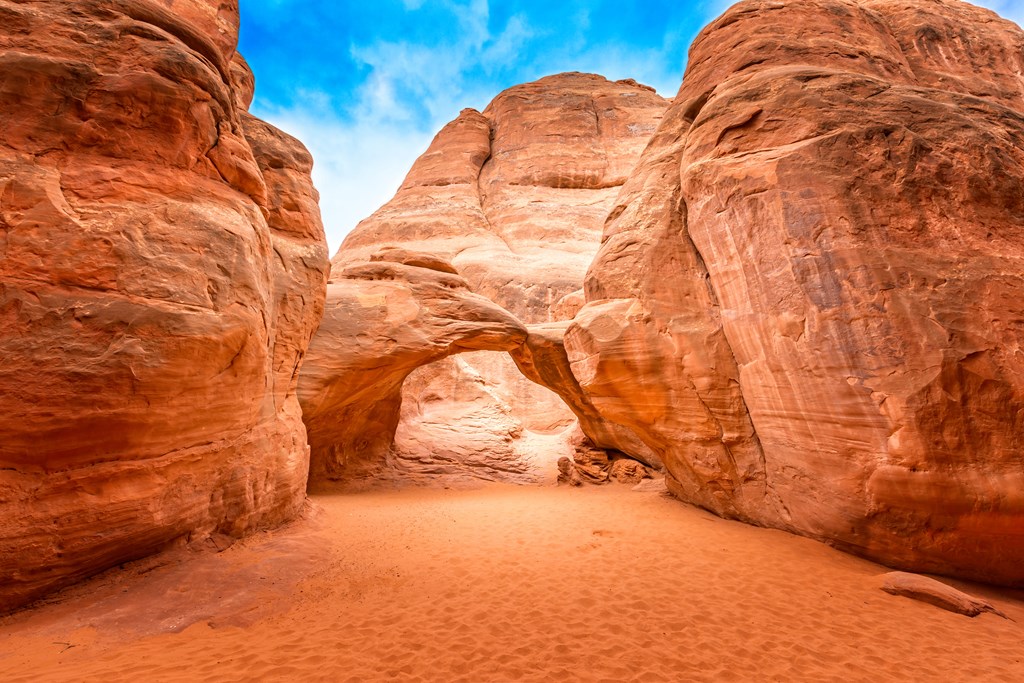 6. Moab, Utah
Perched in the high desert of eastern Utah, Moab is a tiny southwest town that proves the merit of quality and quantity. What it lacks in population and urban amenities, it more than makes up for with natural sandstone arches, off-road trails, canyons, and unparalleled panoramas flanked by the La Sal Mountains in the background. The bustling little tourist town has its fair share of quality restaurants, bars, and boutique shops, but the main draw is the fact that it's the gateway town to both Arches National Park and Canyonlands National Park, home to a bevy of meandering trails, rock climbing terrain, and scenic drives. Camping in the area puts you in the midst of pure adventure — in a region of the country that looks more like Mars than Utah.
Nearby KOAs:
Moab KOA Holiday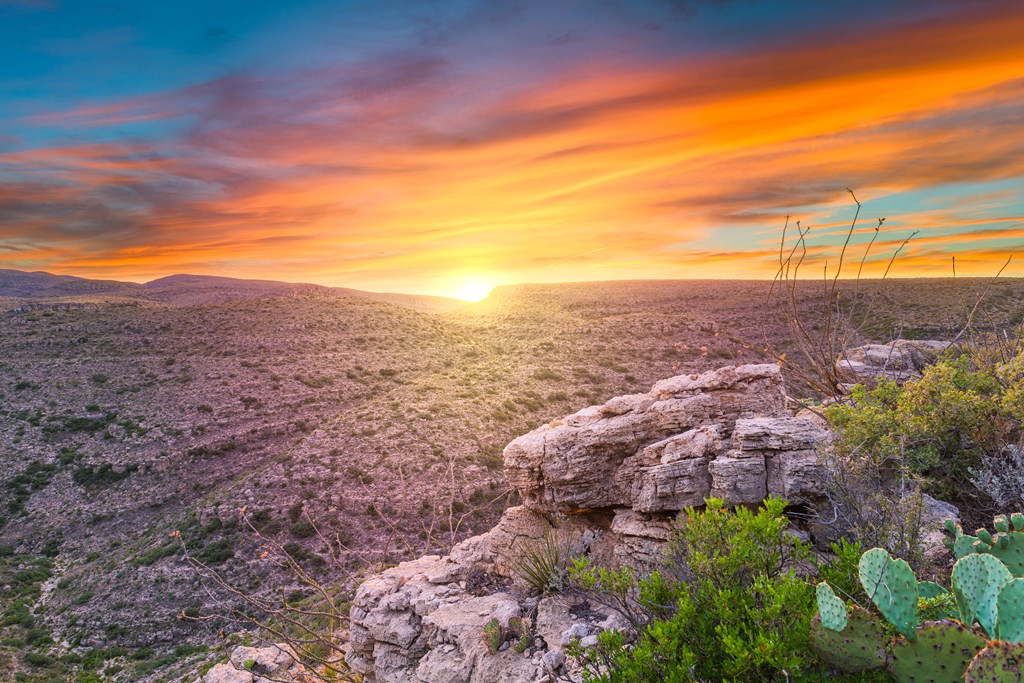 7. Carlsbad, New Mexico
The far southern nexus of New Mexico is basically the polar opposite of Santa Fe, Taos, and Albuquerque to the north. Gone are the piñon forests and in are the bat-filled caverns so voluminous they could contain football fields. The town of Carlsbad itself is a small city brimming with indie museums and restaurants (make sure and dine at the Trinity Hotel, a restaurant in a historic bank building serving up locally sourced cuisine like farm-fresh chicken piccata), but the must-see is Carlsbad Caverns National Park, with some of the deepest and largest caverns on Earth. Situated atop — and within — the Chihuahuan Desert, the park is best experienced via the Natural Entrance trail, a winding route that immerses visitors into the mighty caves lined with stalactites and larger-than-life limestone formations. Plenty of ranger-guided cave tours are available, including old-timey candlelit jaunts, but be sure to explore the surface of the park as well — Carlsbad Caverns features upwards of 50 miles worth of trails through the cacti-lined desert.
Nearby KOAs:
Carlsbad KOA Holiday
---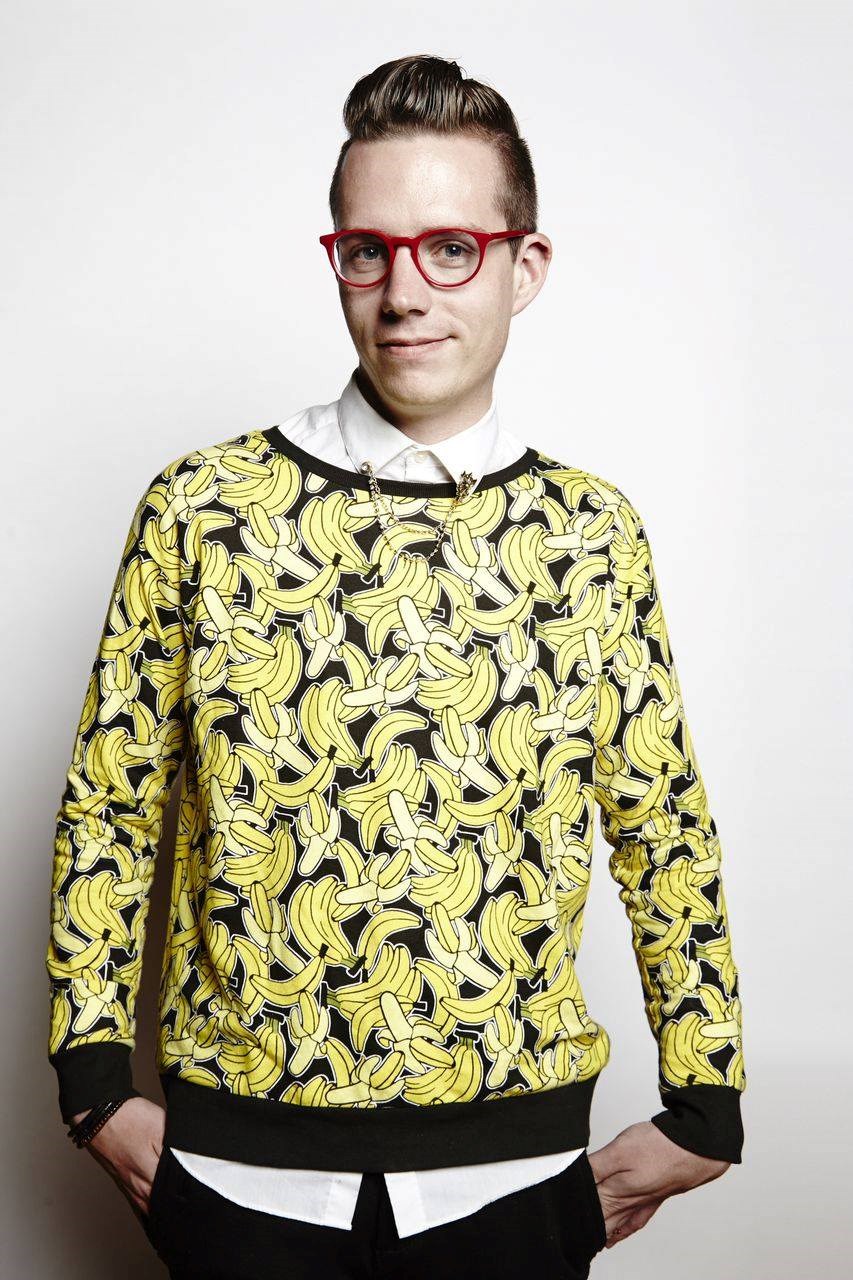 Born and raised in New Hampshire, Matt Kirouac grew up with a love for camping and the outdoors. Though he's lived in Chicago since 2006, he's always on the lookout for new adventures. He writes about travel and food for outlets like TripExpert, Money Inc, Upventur, DiningOut, Food Fanatics magazine, Plate Magazine and Zagat, and he currently serves as Chicago editor for What Should We Do?! He's the author of The Hunt Guides: Chicago (2016) and Unique Eats & Eateries of Chicago (2017).
---