Best Southwest Camping Sports | RV, Cabin Campgrounds & More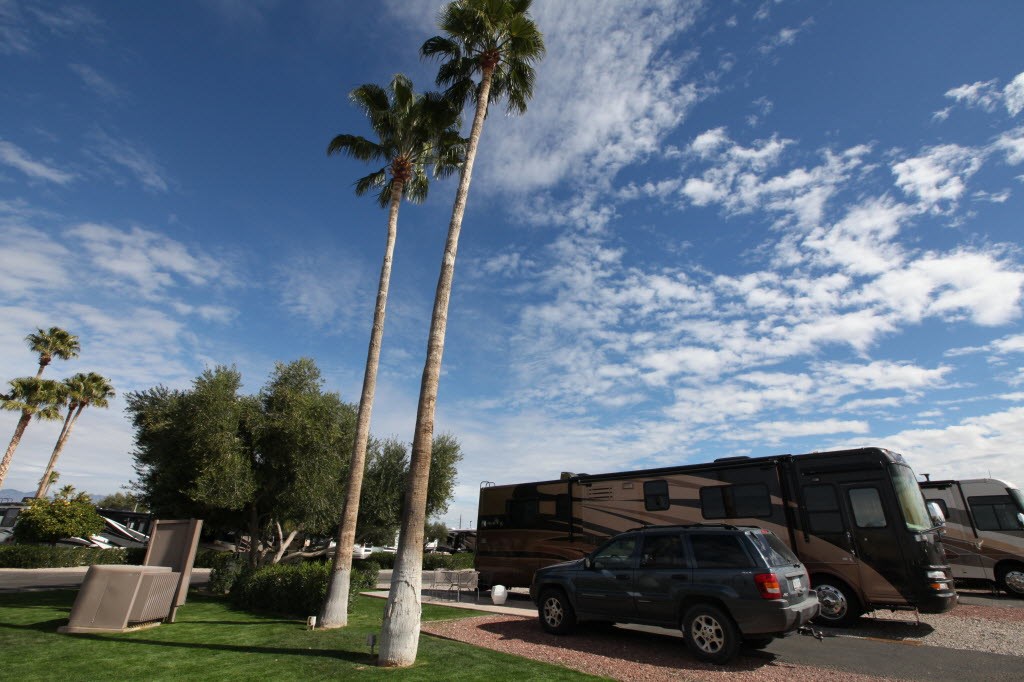 When you mention the Southwestern U.S., deserts, cacti, and sun usually come to mind. The dry weather, low humidity, warm (and a lot of the time hot) temperatures, and beautiful landscapes make the Southwestern U.S. a prime camping destination. There are plenty of recreational activities, outdoor pursuits, hiking trails, and amazing scenery in the region for all to enjoy.
Here are a few wonderful places and campgrounds that are worth spending some time at in the Southwestern U.S.
Natural Bridges National Monument, Utah
For campers who love stargazing or those looking for solitude, Natural Bridges National Monument in Utah is the place to be. This park, designated as a National Dark Sky Park, sometimes feels like it's in the middle of nowhere, which makes for an incredible camping experience. Make sure to bring plenty of water and other supplies for the entire duration of your trip unless you want to make the 42-mile drive to the nearest town. The best part about that solitude is just how quiet and peaceful the park is. You'll be able to enjoy the naturally carved stone formations in complete silence. No distant car horns, traffic noise, or sirens to worry about here. Go during a new moon phase for the best opportunity to enjoy the constellations and stars.
---
Kaibab National Forest, Arizona
The Kaibab National Forest shares a boundary with The Grand Canyon National Park. That means that views of the magnificent canyon can be had from Kaibab, but few people know about it. Crowds are usually not a problem at this national forest and the free primitive camping on several of the backcountry roads offer camping on the North Rim of the Grand Canyon. Purchase a map at Kaibab Visitors Center to find your way and enjoy sights of the Grand Canyon without feeling crowded.
---
Morphy Lake State Park, New Mexico
For both fishing and paddling enthusiasts alike, Morphy Lake State Park in New Mexico offers a pristine and relaxing camping experience. The trout-stocked lake is surrounded by beautiful Ponderosa pines and views of the Sangre de Cristo Mountains are stunning. There are 24 campsites located here and most of them have direct water access for easy launching of canoes and kayaks, plus the Las Vegas, New Mexico KOA offers a great camping opportunity in the foothills of the Mountains.
The Sun Belt isn't all cacti, scorpions, and sand, and this Southwestern U.S. camping guide will help you to discover some hidden gems and truly realize the natural beauty of the region.
---
Writer. For Roadtrippers. For KOA. For sanity. Catcher of fish. Baseball fanatic. Proud to call Ohio home.
Brought to you by KOA and our partners at: