Colonial history, scenic lighthouses and Acadia's iconic coastline enchant on coastal tour of New England.
In Van Morrison's classic song Into the Mystic, he croons, "Hark, now hear the sailors cry… Smell the sea and feel the sky… Let your soul and spirit fly… into the mystic." What a perfect soundtrack to accompany an excursion up the New England coast. Get behind the wheel, crank up the tunes, and set a course for the maritime marvels of—where else?—Mystic, Connecticut.
The Mystic Country Coast along Long Island Sound, which touts itself as a "breath of fresh air" between New York and Boston, offers everything from sandy beaches and steamed lobsters to a submarine museum and a steam-powered cider mill. Mystic Seaport is a maritime museum where you can board historic tall ships and roam a recreated 19th-century village. Mystic Aquarium features beluga whales and African penguins. And you can set up camp at Mystic KOA Holiday, set among the stone walls, century-old maples and colonial architecture of a farm site that dates back to the mid-1700s.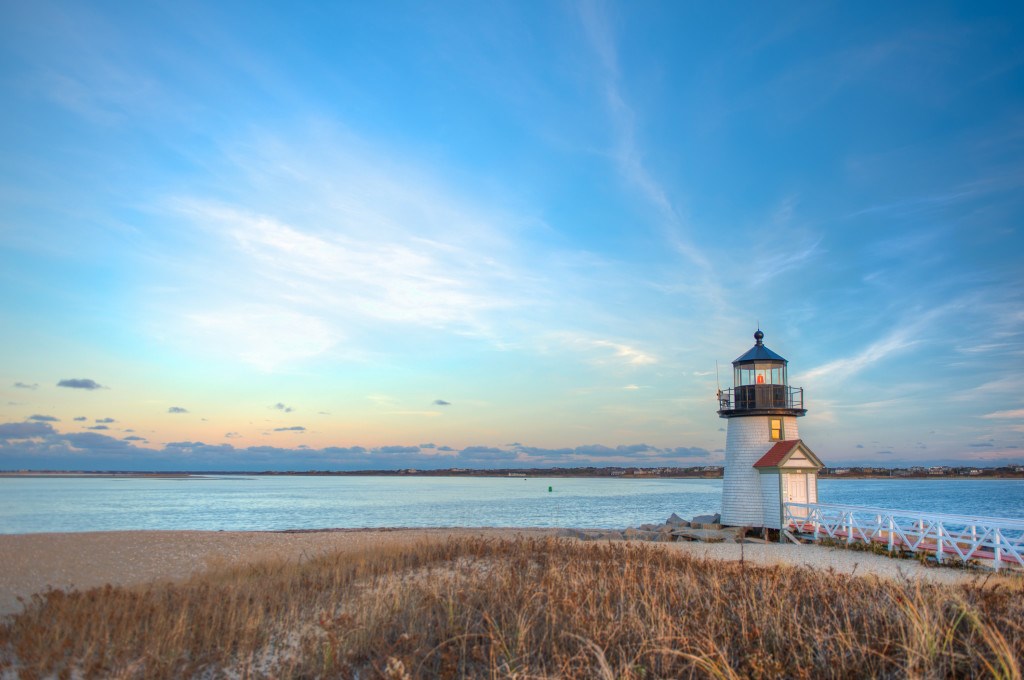 Your next stop: Cape Cod. Roll through Rhode Island to easternmost Massachusetts and its famed hook-shaped peninsula (actually, it's an independent land mass separated from the mainland by the Cape Cod canal). The stretch of sea along Cape Cod's coastline brims with more than 3,000 shipwrecks, so it follows that the cape is crowded with lighthouses that can be explored. Plan ahead because in the summer (and increasingly in the spring and fall), the region can be crowded with… well, crowds, too, enjoying the myriad quaint villages from southernmost Woods Hole all the way to Provincetown at the far northern tip. Cape Cod National Seashore boasts 15 hiking and biking trails and a half-dozen lifeguard-protected beaches, where Henry David Thoreau once declared, "A man may stand there and put all America behind him."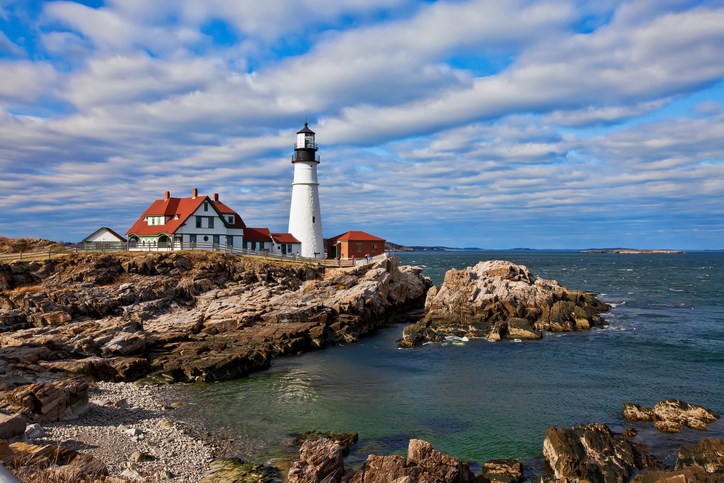 When you've had your fill of Cape Cod (and its seafood shacks), drive just a bit inland to Boston / Cape Cod KOA Holiday in Middleboro, just 15 miles west of Plymouth Rock. Now you can hug Highway 1 through coastal Maine, past Brunswick and Bath and Belfast, Rockport and Northport and Searsport, until you finally detour a bit south and cross a bridge to Mt. Desert Island, home of Acadia National Park.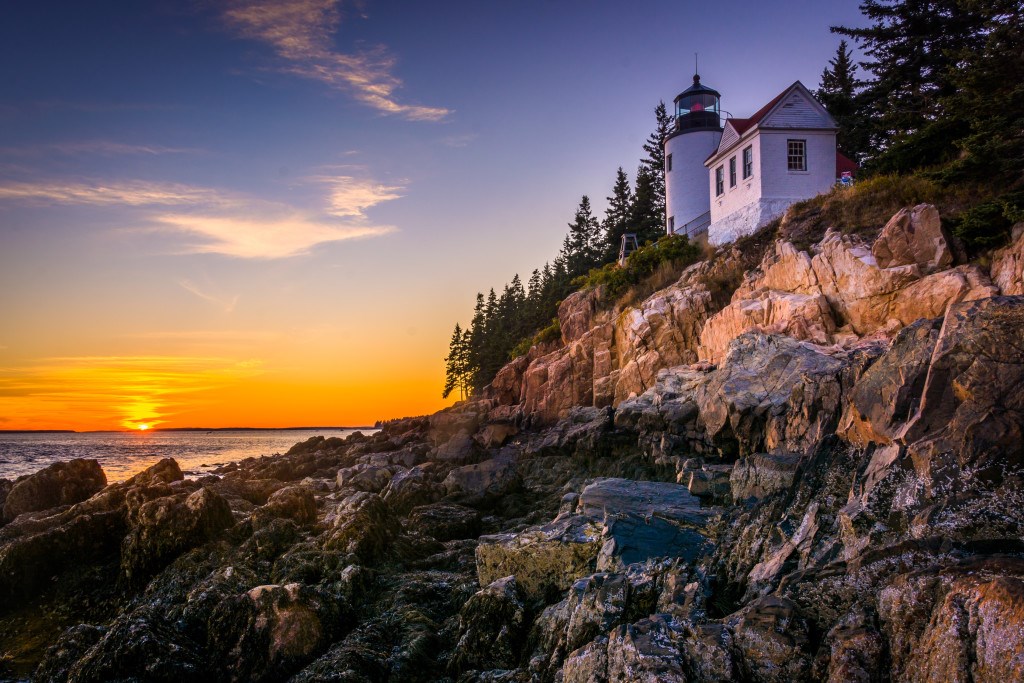 You'll immediately encounter a pair of campground options—Bar Harbor / Oceanside KOA and Bar Harbor / Woodlands KOA. Do you seek sunsets along 3,500 feet of Atlantic waterfront? Or serenity amid the Maine woods? You can't go wrong, and both are just a short drive from the bayside town of Bar Harbor and the natural wonders of Acadia. Drive 27-mile Park Loop Road (open mid-April through November) to explore the park's rocky shoreline, coastal forests and granite peaks. And don't forget to seek out a spot to watch the sun rise or set into the sea. As outdoor photographer Galen Rowell once put it, "You only get one sunrise and one sunset a day, and you only get so many days on the planet. A good photographer does the math and doesn't waste either."
OWNER'S TIP: "At Acadia, Cadillac Mountain is the East Coast's highest point, and it is only accessible from a narrow road that winds for about three-and-a-half miles. But it is the most popular spot for watching both sunrises and sunsets. Experienced visitors tout the dawn view from the peak and the dusk view from Blue Hill Overlook. Or, of course, you can watch the sunset from your shoreline spot at our campground." – Barbie Fallon, Bar Harbor/Oceanside KOA
ALONG THE WAY… Don't miss Plymouth Rock, just 15 miles east of Boston/Cape Cod KOA Holiday, where sea-weary pilgrims from the Mayflower first set foot in the New World. Today, it sits under a columned canopy at Pilgrim Memorial State Park in Plymouth, Massachusetts. Nearby are the Mayflower II, a re-creation of the late 16th-century merchant ship, and Pilgrim Hall Museum, which houses actual pilgrim possessions like William Bradford's Bible and Constance Hopkins's beaver hat.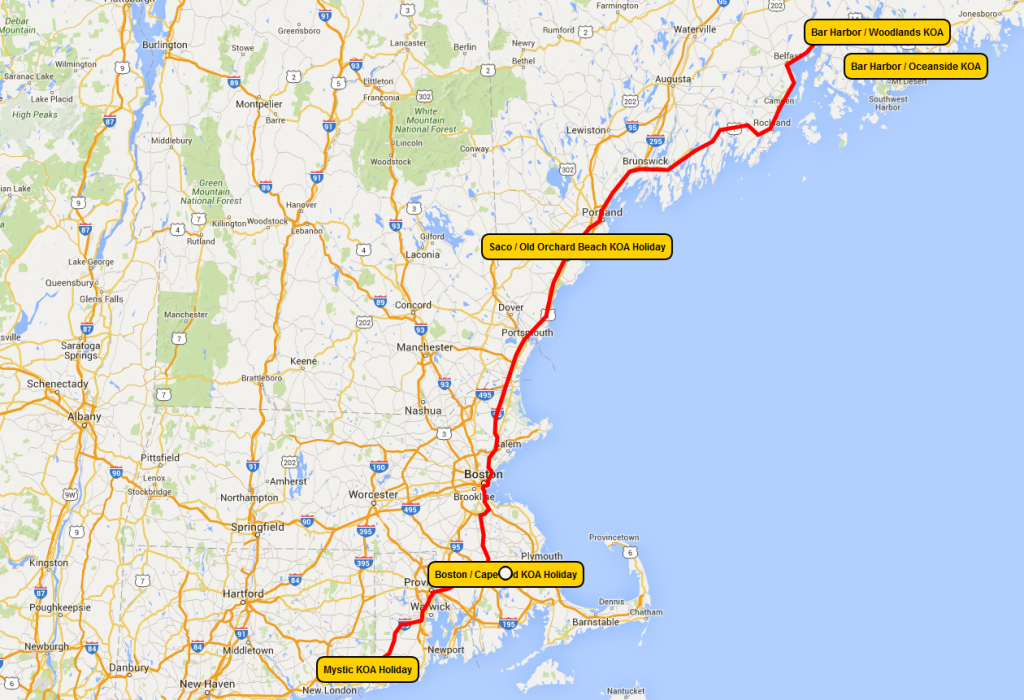 Click to Enlarge Map
EDITOR'S NOTE: 2016 was the 100th Anniversary of the National Parks Service, the agency that oversees more than 400 National Parks, Monuments and Seashores across the U.S. This story was part of a special series featuring great trips you can take to some of America's wonders.

Inspired? If you are headed toward any of our National Parks or Monuments, check out this list of KOA campgrounds near National Parks and Monuments.
Don't forget! If you're ready to plan that dream trip you can save big on stays at all your favorite KOA campgrounds with Value Card Rewards. You'll earn reward points, enjoy members' only offers – including our new Value Card Reward Savings which could save you big with over 500,000 coupon offers – and save 10% off any site at any KOA.
---
ABOUT THE AUTHOR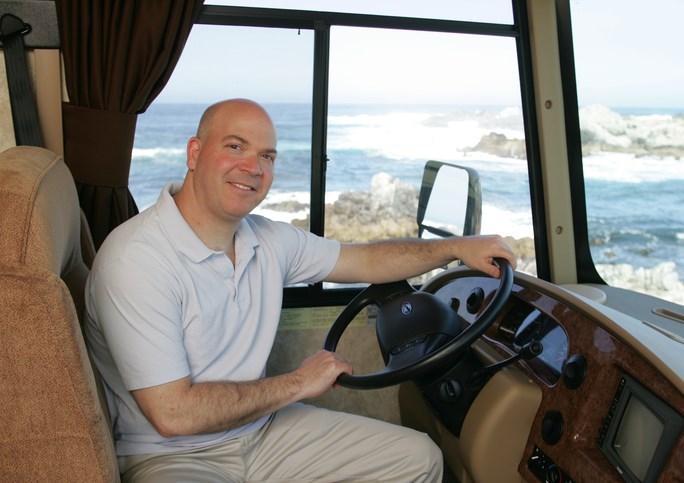 Author Brad Herzog (BradHerzog.com) has written more than 30 books, including three acclaimed memoirs in which he examines big-picture concepts while passing through some of the tiniest dots on the U.S. map. The American Book Review has described his travelogue trilogy as "the new classics of American travel writing." Herzog lives on California's Monterey Peninsula with his wife Amy and their two sons.
Save