For those unaccustomed to wilderness living, camping can seem like an intimidating adventure, but with a few simple — and mostly obvious — essentials, you'll be well on your way to pro status in no time!
Among the list of what you need to camp are the following items:
If you're looking to embark on your first camping trip this year, here is the must-have gear you'll need to get started.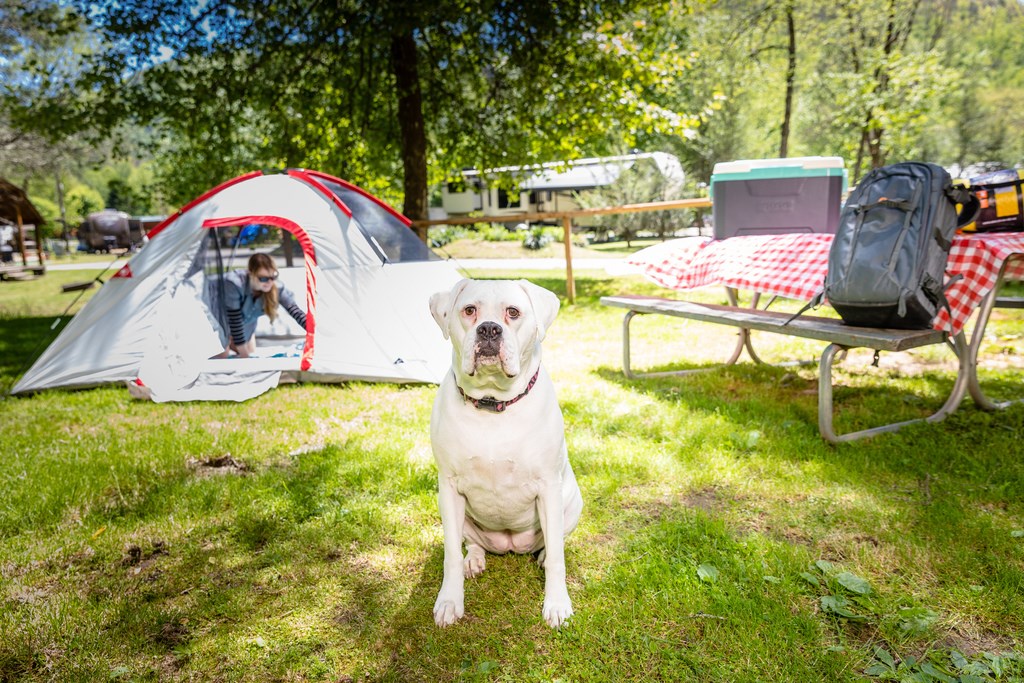 1. Tent
The most straightforward item you'll need is a tent, of course. Clearly, shelter is key, as you won't want to be too exposed to the elements — or the bugs. The type of tent you'll want is the key, though, as it largely depends on the duration of your camping trip, the style of your excursion, and how much walking you plan on doing to get to your camping site. For instance, if you're going to be hiking a little ways to your campsite, you'll want a tent that's lightweight and can easily stow into a backpack. But if you're doing a drive-up site, this allows you to get a larger, more heavy-duty tent with more space and potentially more comforting amenities. Either way, since this is your first trip, stick with a tent that's easy to unfold and set up; save the bells and whistles for another year. Before you embark on your trip, try a practice run at home so you are comfortable with the set up process and know you're not missing anything or too overwhelmed.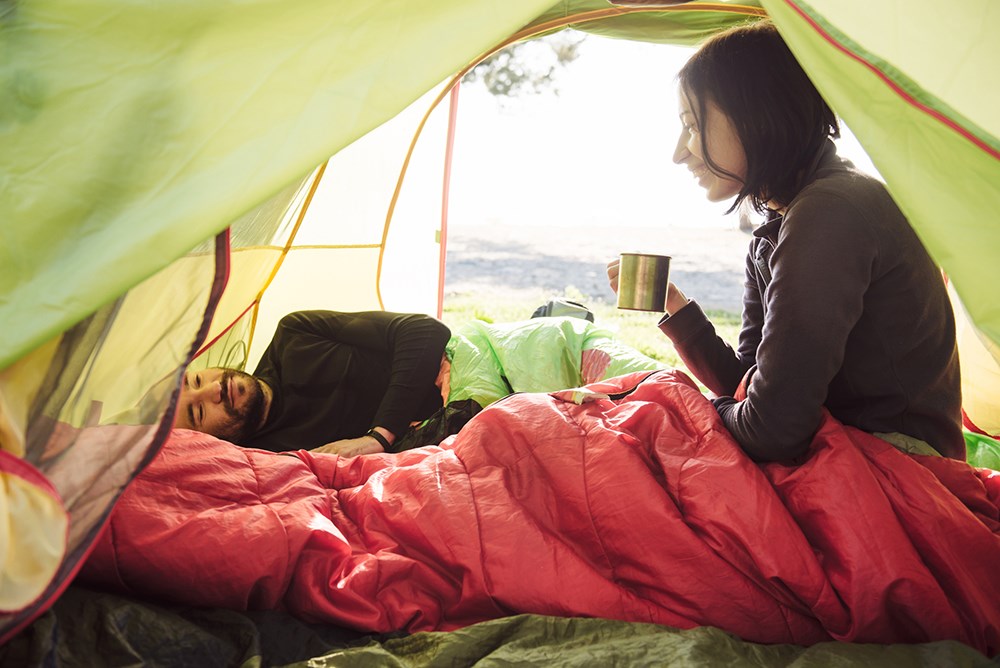 2. Sleeping Bag
Another crucial necessity is a sleeping bag. Again, the type and size of sleeping bag you'll want will vary greatly, largely contingent on where you're camping and what the forecast is like. You'll want to consider the time of year you're camping and what the temperature is like, especially at night. Remember, even hotter climates can get frigid at night, so you'll want a sleeping bag with ample insulation against the cold. For this reason, multi-season sleeping bags are a solid choice, as they are specifically designed to keep you warm in anything 20° Fahrenheit and higher. This way, as long as you're not camping in a snowy tundra, you should be fine, and since this is your first camping trip, you're not likely to be hoofing it into the tundra anyway.
3. Sleeping Pad
Round your sleeping bag with a comfy sleeping pad, because no matter how pillowy and soft the sleeping bag is, you'll still feel like you're sleeping directly on hard earth without proper padding. And really, getting proper sleep is pretty paramount for an enjoyable first-time camping trip. As with tents and sleeping bags, there are a few different sizes and styles to choose from here, which will vary based on the length of your trip and the environment in which you'll be camping. Options range from lightweight foam pads to compact air pads, or the heavier self-inflating pads that might be better suited for drive-up campsites.
4. Pillow
Round out your sleeping situation with another comfort essential: pillows. Of all the amenities, this is the one that gets most easily overlooked, resulting in using bunched-up clothes as makeshift pillows. Especially for first-time campers, pillows are more of a necessity, and as long as you're not long-haul backpacking, they're pretty easy to tow along in the car. Obviously, you've got lots of pillow options to choose from, and since they're relatively small and compact, feel free to bring along a couple options, or simply take them for a test drive at home.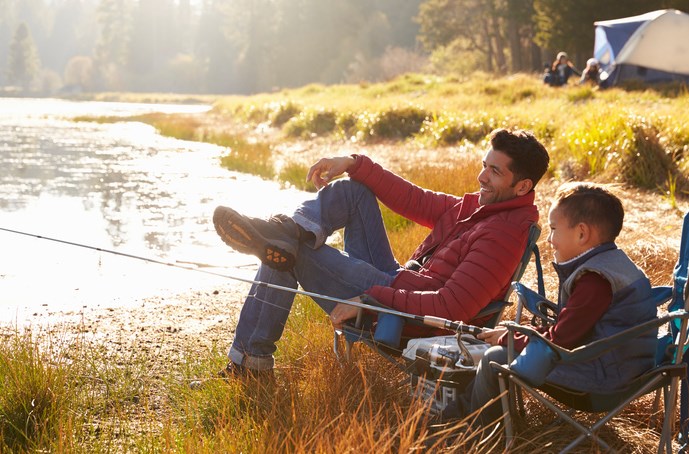 5. Foldable Chairs
Now it's time to furnish the rest of your campsite, starting with the campfire setup. When it comes to lounging around the fire, or the campsite in general, simple foldable chairs are paramount. Sure, you can lay out on the ground, or string up a hammock, but chairs are far more practical, and they make a huge difference in terms of comfort during the day when it's time to read, eat, or just relax. Depending on how fancy you want to get, you can spring for chairs that stretch out with leg rests or come equipped with cup holders. Again, the size of the chairs to go with will depend on how much walking or hiking you plan on doing before setting up camp.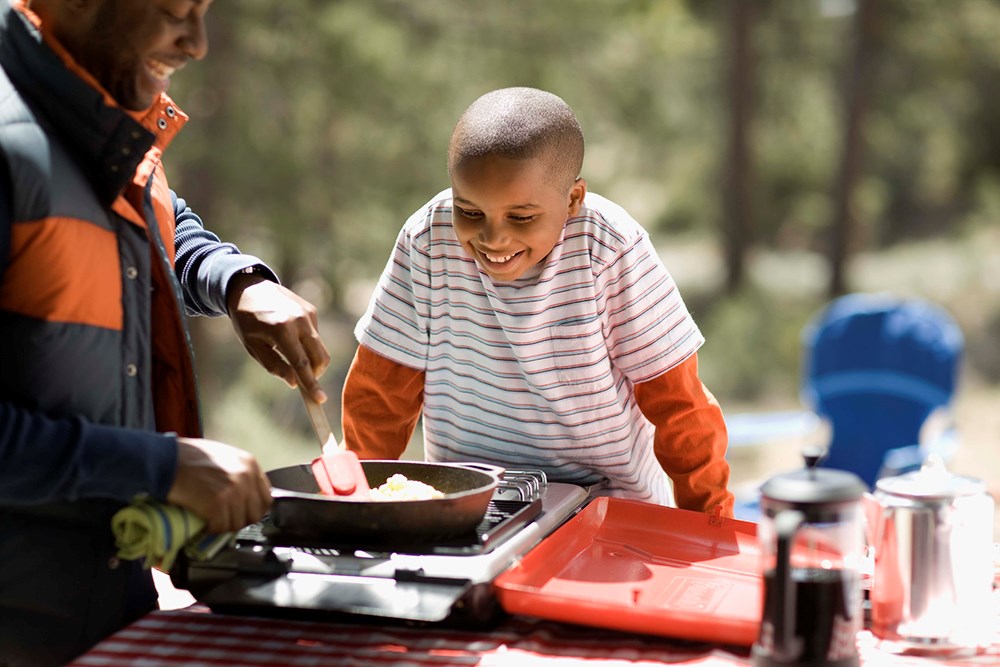 6. Portable Stove
Assuming that you're likely to be cooking at least one or two meals around the campfire, you'll want to spring for a portable stove. So unless you plan on living off an all-day diet of s'mores, a straightforward two-burner camp stove will do wonders and allow you to cook full-blown meals with relative ease. For something even more lightweight and simple, a single burner will do the trick, allowing you to tinker around with fun recipes without taking up much space in your backpack or car. While some things can surely just be cooked directly over the fire, little stoves like these allow you to heat up requisite cravings like coffee, stews, rice dishes, pasta, and beans. You'll also want to stock up on fuel, and depending on which stove you opt for, this typically means propane or gas.
7. Plates and Utensils
Now that you're ready to cook, don't forget the dishes! Not only are reusable plates and utensils good for the environment, but they make a huge difference when it comes to dinner time. For a simple weekend camping trip, go for one full set of plates, bowls, and utensils per person, along with an extra shared set of dishes just in case. Throw in a sharp knife specifically for meal prep, along with a cutting board, and when it comes to cleanup, you'll want to bring a couple small or medium tubs for washing and rinsing.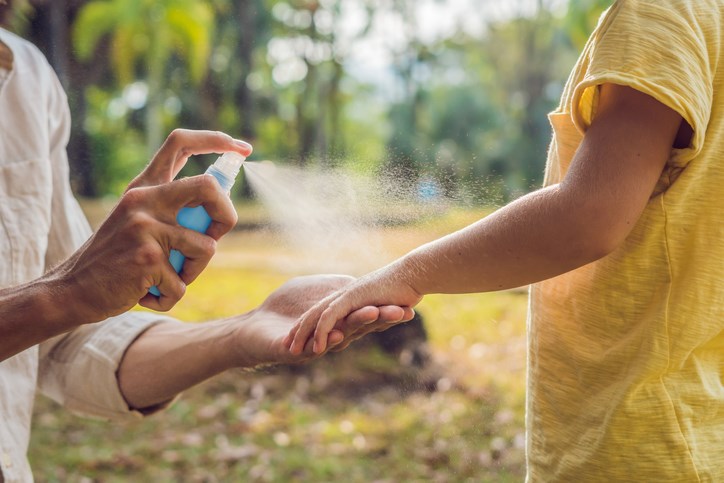 8. Bug Spray and Sunscreen
In terms of basic comforts (and protection), bug spray and sunscreen are essentials you won't want to forget. In most cases, when it comes to camping trips, these are two easy-to-pack items that are requisite, even if the forecast or temperature may not seem like it. On cloudy days, for instance, you'll still want to protect your skin from the sun when spending ample time outdoors. And when it comes to bug spray, it's always better to be safe than sorry.
9. Lighting
After the sun sets, you can't rely on campfire alone for lighting. Especially after the fire is out and you've gone to bed, if you need to leave the tent to use the bathroom, you don't want to be fumbling around in the dark. Headlamps are not only lightweight and super easy to pack, but they make it much easier to navigate the campsite after dark, or even just read in the tent. For illuminating the body of the tent or an outdoor table, small camp lamps come in handy too! Even if the fire is still roaring, they'll make it much easier on the eyes if you're playing board games or snacking.
10. Toiletries
No matter if your campground has designated bathroom and shower facilities or not, toiletry essentials like towels, toothpaste, toothbrush, and toilet paper are staples you won't want to forget — even if the campground most likely has some of these items, this is another instance of you're better safe than sorry. Added bonus: if you can swing the space, stock up a small toiletry bag with other items you may need or want, like comb, brush, travel-sized shampoo, soap, and chapstick.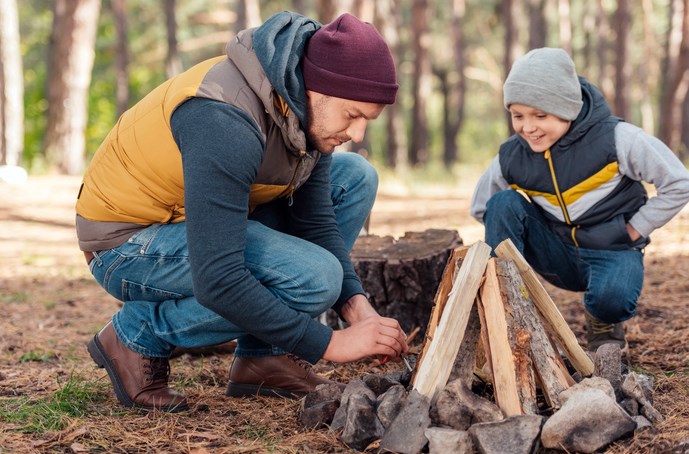 11. Proper Clothing
The final thing to prepare for is attire, which will largely hinge on the location of your camping trip, the forecast, and the environment, but one surefire rule of thumb is to avoid cotton as much as possible, since this tends to absorb moisture without sufficient insulation against the cold. Instead, stick with synthetic or wool fabrics. Some basics to look for include long thermal pants and shirts, which are lightweight while still providing layers of warming insulation. Bring a couple sets and keep a pair specifically for sleeping. Other necessities are thick socks, a puffy jacket, and gloves. Hats and scarves are optional, but wouldn't hurt to have in the car for backup. In general, pack your clothes with convenience and layering in mind. When out hiking during the day, when you're most likely to be warm, your best bets are loose-fitting hiking pants, hiking shoes, a couple pairs of T-shirts or athletic long-sleeves, and a waterproof jacket in case of rain.
---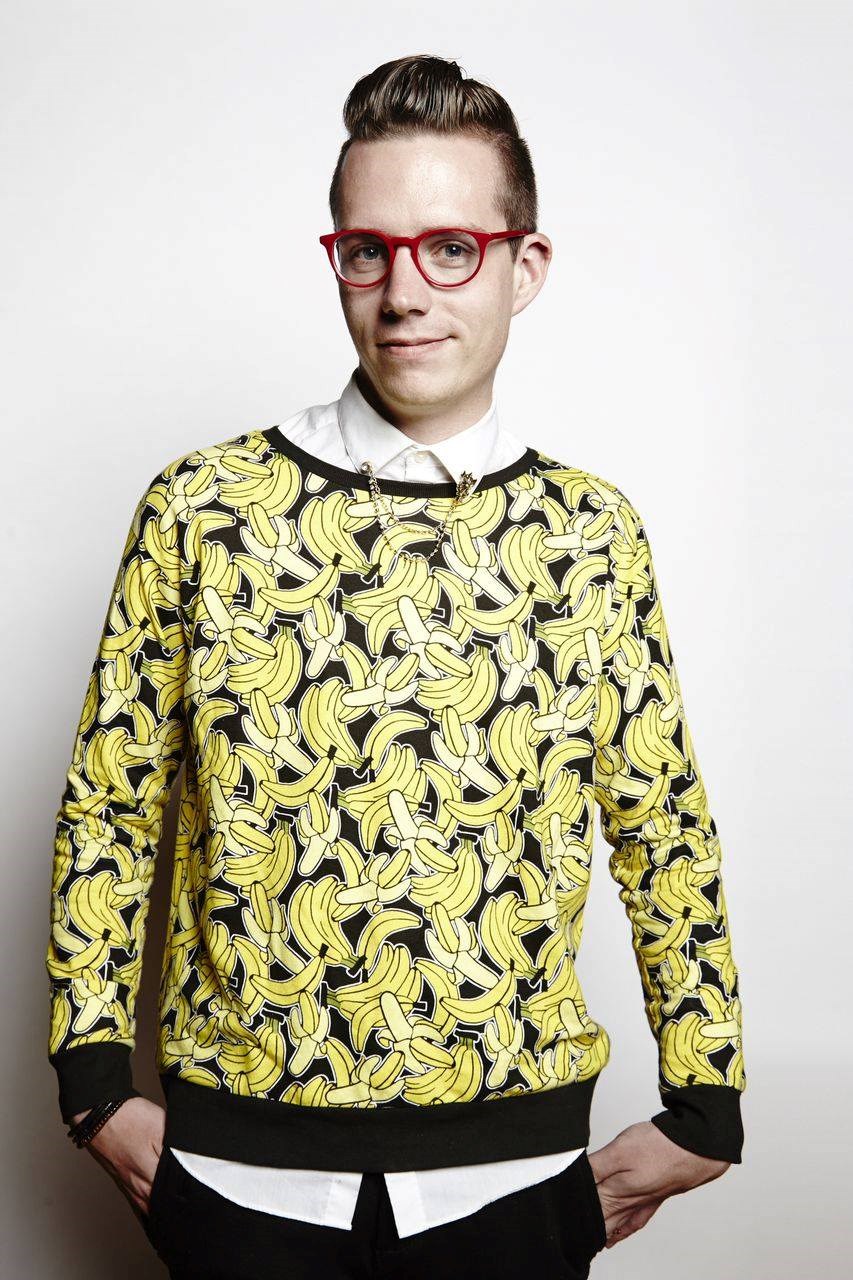 Born and raised in New Hampshire, Matt Kirouac grew up with a love for camping and the outdoors. Though he's lived in Chicago since 2006, he's always on the lookout for new adventures. He writes about travel and food for outlets like TripExpert, Money Inc, Upventur, DiningOut, Food Fanatics magazine, Plate Magazine and Zagat, and he currently serves as Chicago editor for What Should We Do?! He's the author of The Hunt Guides: Chicago (2016) and Unique Eats & Eateries of Chicago (2017).
---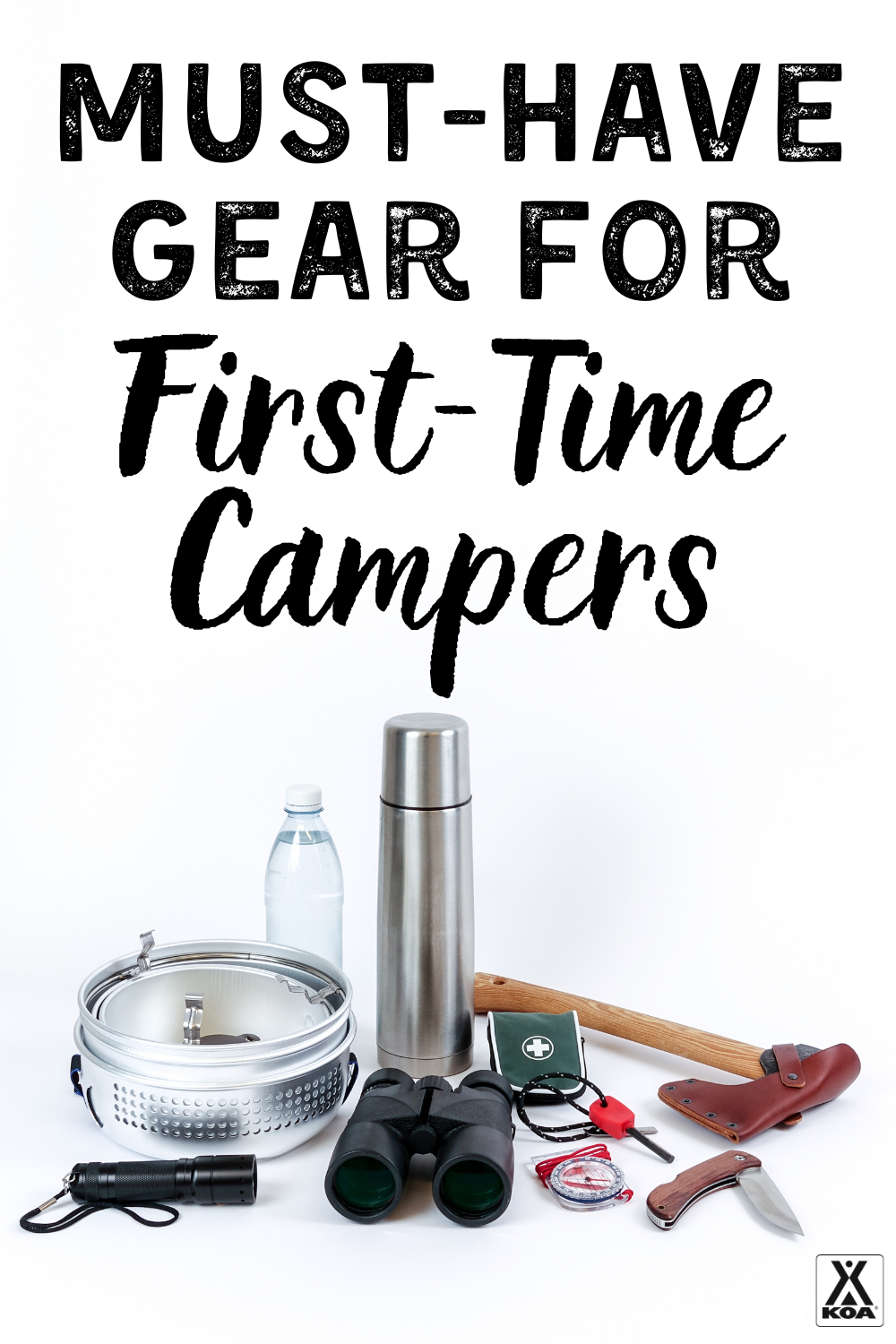 Kampgrounds of America, Inc is a participant in the Amazon Services LLC Associates Program, and affiliate advertising program. Some links may be affiliate links and Kampgrounds of America, Inc may get paid if you buy something or take an action after clicking one of these links.
Prices are accurate at time of publishing. Note that are subject to change at the discretion of Amazon or their marketplace sellers.