How To Set Up a Tent Fast
Nothing brings down the high spirits of an outdoor adventure quite like setting up a tricky tent. Whether you're on a thru hike (hiking a long-distance trail end-to-end) or staying at one of our campgrounds, being able to set up a tent quickly and efficiently is a skill you'll be glad to have. Here's our handy-dandy guide to help you hone in on your tent skills:
Practice, practice, practice: Pitching a tent is not the most exciting thing in the world to train for. We're not saying you need to do timed trials of how quickly you can connect the poles (but hey, it sure can't hurt either), but setting up your tent a handful of times before your trip has its perks. Plus, Mother Nature is fickle – you just never know when she'll decide to rain on your parade, or in this case, camping experience.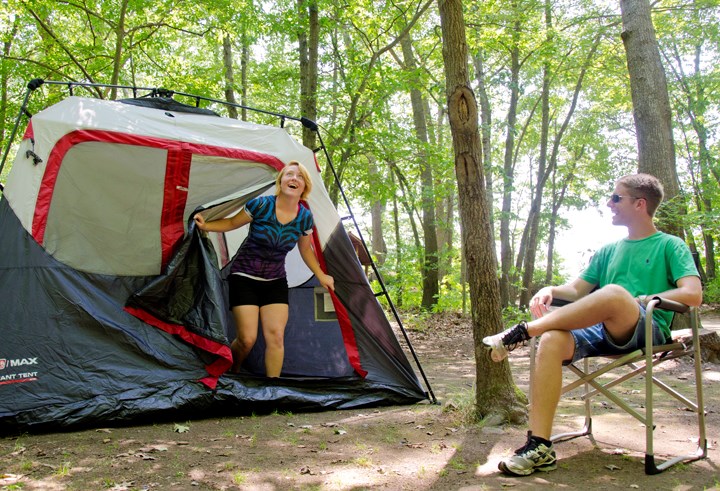 Pack it the right way: A full tent setup has many parts: ground cloth, stakes, poles, rain fly, the tent itself, etc. Be sure to pack them all in a way that makes it easy to access the first things you'll need first and the last things you'll need last. And most importantly, on the eve of your big trip, double-check that you have every part you'll need. Just before dusk, five states away, is not the time or place to realize you're missing a vital piece of your tent.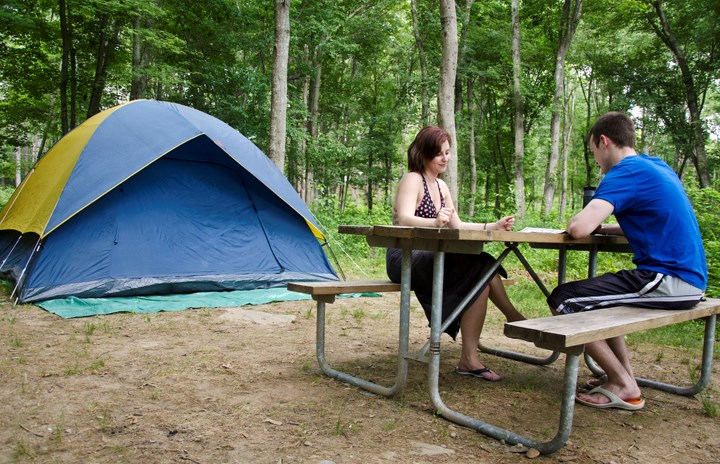 Buy a fast set-up tent: Tent-tossing is the national pastime of the frustrated camper: if you've spent time in the great outdoors, we bet you've had the gratifying experience of chucking an unpitched tent across your campsite out of exasperation. But if you had this tent it would have been completely assembled by the time it hit the ground. Don't believe us?
Check this out:

Fast set up tents are designed to be portable, lightweight, and weather resistant. Though their price points are generally higher than traditional tents, if may be worth it for a frequent camper.
Remember: Your tent is your home away from home. Knowing it forwards and backwards is crucial for a camping experience you'll reflect on fondly!
---
Writer. For Roadtrippers. For KOA. For sanity. Catcher of fish. Baseball fanatic. Proud to call Ohio home.
Brought to you by KOA and our partners at: