Activities for Cold-Weather RVing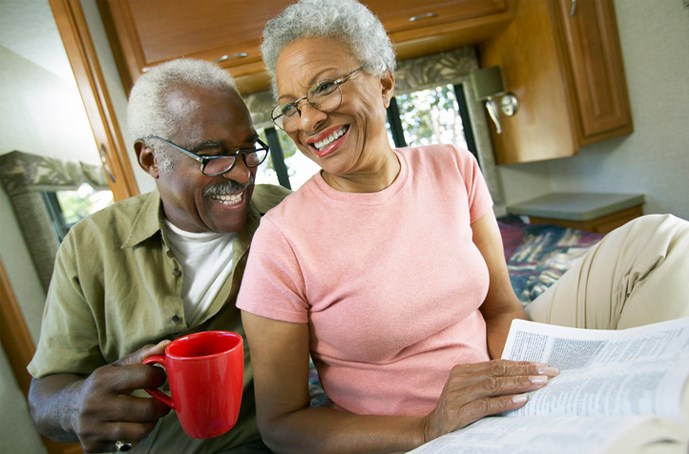 One of the best things about being an RV camper is that the fun doesn't have to stop when the leaves change color and the snow starts to fall. With snowshoeing, sledding, scenic hiking, and plenty more options for enjoying cooler temperatures, you may find yourself outside of the RV more often than inside.
When night falls and the cool weather calls for inside activities, there's plenty to keep you busy. Prepare for a memorable fall and winter camping season by making sure you have everything you need on board for some fun inside activities.
Card Games—Kind Of
As long as people have been camping, they've been running into foul weather. And as long as people have been camping in bad weather, they've been playing card games. Few road trip necessities are as tried and true as a good old deck of cards. With hundreds of games at your disposal, the possibilities for indoor fun are almost endless.
The best thing about a pack of playing cards is that with a little creativity, you can quench bad-weather boredom in all sorts of ways, not just with card games. Learn how to do magic tricks, build the tallest card-house you can, or try your hand at card throwing. You'll entertain yourself for hours and learn something new.
Knitting and Crocheting
A recent survey asked 3,500 Americans which indoor activities they'd most like to try in 2016. The undisputed winner was knitting and crocheting—by a long shot! This quiet and cozy indoor activity is a great way to beat boredom, stay sharp and relax.
If you've never knitted or crocheted before, get online to check out the many resources available to you. Head over to KnittingHelp.com for their 3-part beginner knitting series or check out: How to Knit – Absolute Beginner Knitting, Lesson 1.
You can also start with a kit made especially for beginners. These contain yarn, needles, and all the tools of the trade, as well as instructional booklets designed to teach you the basics. You can find them at many different online retailers and craft stores.
Bird Watching
With the growing popularity of bird watching, you've likely seen its practitioners out and about in your local parks: highly focused, dressed head to toe in khaki and pockets, hauling around their all-seeing binoculars. The great thing about birds, though, is that they're not very picky about who watches them. You don't have to be a "hardcore" birder to enjoy observing birds. Better yet, you don't even have to leave your RV.
Even during the winter, there are plenty of birds out and about, just begging to be spotted, identified, studied, and enjoyed. In fact, winter can be a great time to watch birds, because they can't hide among all those pesky leaves.
You don't need to take out a second mortgage for binoculars, either—with you and your bird watching pals sitting quietly in your RV, birds will often come much closer than you expect. Try your hand at a to get them closer to the RV; put it just outside your window and enjoy the show.
Landscape Painting
What better way to really observe those birds that come to visit than by capturing them on paper? Visiting birds make the perfect subjects to practice your drawing and painting skills. Their flashes of bright color against start winter backdrops can make for beautiful artwork.
It's not just birds begging to be commemorated in artwork. Try capturing the cold, still landscape and the feelings it inspires. If you're cold-weather camping in a park or other natural area, you're bound to see a variety of animals and landscapes. Capture them all with your paint brush, instead of your camera, to create a souvenir that you'll cherish for many reasons.
Seasonal Reading Challenge
How often have you said to yourself, "I'd really love to read that book! But I just don't have the time." Reading is one of those things that seems like a luxury, always just out of reach in our busy lives. Camping in the fall and winter is a perfect time to dig into that latest mystery or revisit your old favorite novel.
Instead of saying, "I'll read more in the next few months," make a challenge for yourself. Promise to read one book every two weeks or one book a month. Better yet, find a challenge online and see if you can complete it. Check out and look for one that catches your eye.
---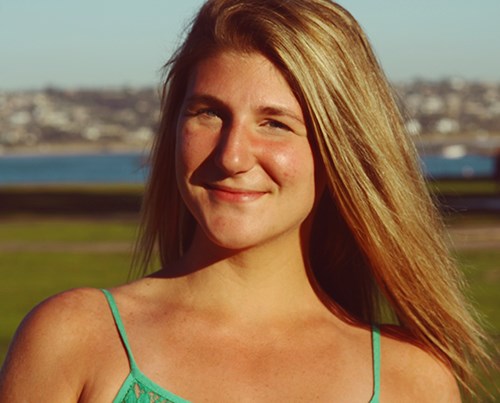 Jessica Thiefels has been writing for more than ten years and is a former editor for Active Outdoors. She grew up camping in the Northeast and now enjoys weekends under the stars with her husband in the Southwest. Follow her on Twitter @Jlsander07.
---