If you're looking for a tropical getaway the Gulf Coast is the perfect escape.
With white sand beaches, a unique history, incredible cuisine (like Creole classics and seafood staples), and endless personality and charm, the Gulf Coast is the perfect adventure for any RVer or adventurer looking for a break from everyday life. From the Cajun locals in New Orleans to the mermaids in Weeki Wachee (yes, real mermaids!) you'll meet interesting new characters and make some one-of-a-kind memories along the way as you journey from Texas to Florida.
Begin your Gulf Coast tour in beautiful Galveston, Texas before heading east.
---
Located on Galveston's Pelican Island, Seawolf Park is a memorial to the USS Seawolf, a Navy ship accidentally sunk in 1944 during World War II. In addition to the submarine, the park is also home to two U.S. Navy ships, the Gato-class submarine USS Cavalla and the Edsall-class destroyer escort USS Stewart, as well as the remains of tanker S.S. Selma, the largest concrete ship constructed. Getting to walk through submarines and a battle destroyer is worth the trip alone, and even non-military buffs will be blown away by the size and power of these ships and subs! Parking is $6 and adult entrance rates are $9.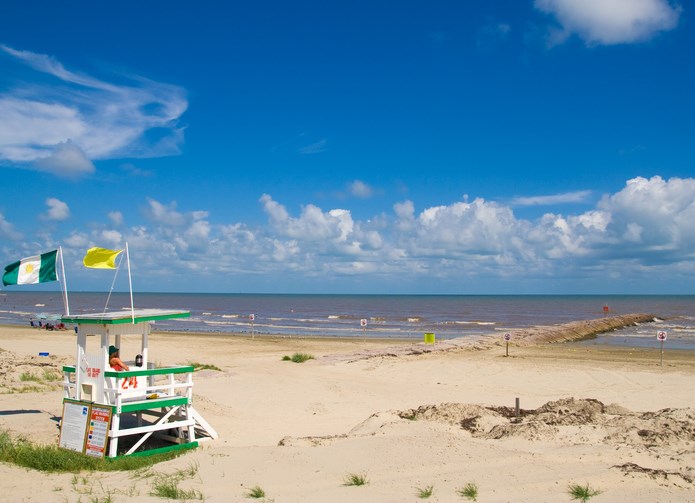 At Sabine Pass Battleground State Park, you'll find a seemingly small site absolutely packed with history. The background is pretty interesting: In a battle lasting less than an hour, Confederate Lt. Richard Dowling and his 46 men blocked a Union attack on Sabine Pass, an important Confederate port used for shipments of supplies. Take a walking tour lead by your smart phone and embrace yet another part of history featuring the Sabine river estuary at the end of the battle field.
After soaking in all of that Southern history, get a real Louisiana swamp and bayou experience in the heart of Lake Martin. See plenty of alligators and other wildlife as you cruise through this unique landscape with Champagnes Swamp Tour. The best time to take a tour? Around noon every day. It's $20 a person for the regular tour, with options for specials like like French tours, or outings for photography, kayaking or bird watching!
While on your adventure, you can even travel back to a much simpler time. Although small, the Bayou Terrebonne Waterlife Museum offers a rich history lesson about the Cajun natives' connection with water transportation, the seafood industry, and much more. For just $3 a person, you can stay as long as you'd like and even relax on the back porch that overlooks the bayou! For music lovers, check out live local Cajun music every Tuesday and Thursday evening for just $1.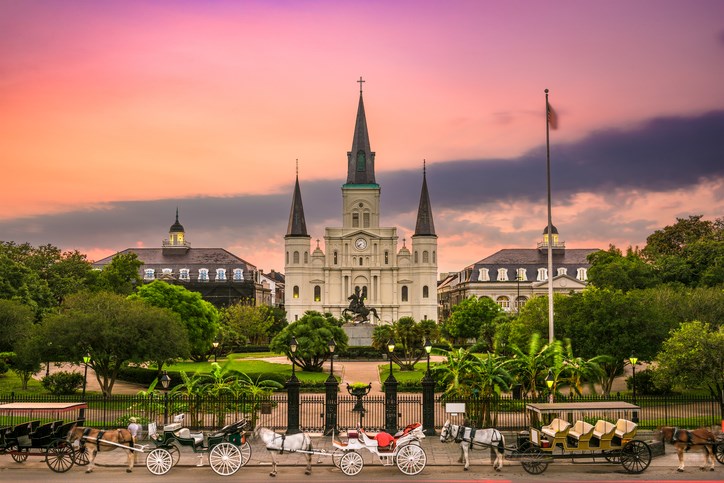 Just a short drive from the famous French Quarter, you can't get more immersed in New Orleans culture while camping than the New Orleans West KOA! Rent bikes and take a ride, or hike the trail on the Mississippi levee. You'll definitely want to take advantage of the fun to be had in the city, like the Audubon Zoo, the Audubon Aquarium of the Americas and The National WWII Museum. Pre-book a free shuttle from the KOA into town and return back after a day of fun to relax on the grounds, swim in the pool, fish, or kickback by the campfire. The New Orleans West KOA is the perfect option to maximize your New Orleans experience while camping in a serene, welcoming area close to your favorite activities!
A mere $3 is all it will cost to get into the strangest and most intriguing spot in all of Louisiana. For roadside attraction enthusiasts, this collection of strange objects, inventions, and memorabilia is an absolute must! The funky little house features a vintage service station, an old Creole cottage, the popular "House of Shards" and so much more. This is definitely not your typical museum experience… it's part folk art, part historic museum, and all fun. Be sure to bring quarters for the old arcade games!
One of the finest Blues venues in the South, the family-run joint is totally one-of-a-kind! The Shed is a funky BBQ eatery with an authentic junkyard vibe. It's filled with antiques, games and other fun objects worth wandering among. Not only will the ambiance draw you in and make you feel at home, with live music and picnic table-style seating, but the food speaks for itself as well! Order a sampler platter to split and try the pulled pork, ribs, brisket, and all of the tasty sides. Wash it all down with a local beer and enjoy a relaxing night of down-home fun.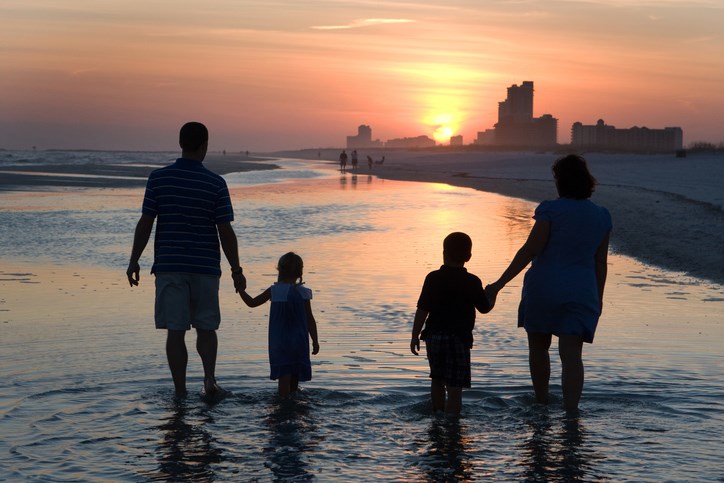 Right between the panhandle of Florida and Alabama, the beachfront campgrounds at the Gulf Shores / Pensacola West KOA are a perfect way to get out of the hustle and bustle and right into beachfront relaxation. Cabins and a lodge are also offered in addition to RV and tent sites, and the grounds provide a pool, hot tub, beaches and a fishing pier on beautiful Perdido Bay. There are karaoke parties on Saturday nights in the summer and even a pizza joint right on the property. It's so much like paradise, you might not want to leave!
White beaches and emerald green waters are what Destin is all about, and Henderson Beach State Park is no exception. This is a perfect spot to get away from your typical, touristy beach scene, since this is a less developed state park, so it's the perfect place to relax with some fishing or a picnic lunch. More than 6,000 feet of shoreline gives you plenty of room for beach activities and there's even a nature trail full of wildlife!
Satisfy your sweet tooth while on the beach with Thomas Donut & Snack Shop, a locally owned favorite! In addition to dozens of delicious, handmade doughnut flavors, they also offer burgers, sandwiches, ice cream, and breakfast staples. You can expect a long line in the mornings, but also expect for some of the best doughnuts you can find! If you only pick up one snack, definitely make it the key lime donut… it's a real taste of Florida!
Guiding ships through the dangerous pass between Dog and St. George Islands, this lighthouse, although decommissioned, his been conserved and is open for visitors. It even has a museum and gift shop that are open from noon to 5 p.m. Wednesday through Sunday. In addition, from 1 p.m. to 4 p.m. those days, you can pay a fee of $5 to climb to the top to experience some fantastic views! The people maintaining the history of the lighthouse are very passionate about this little slice of history so feel free to ask as many questions as you can think of. If you're traveling in October, be sure to check out the lantern fest!
An estimated 1,800 to 400 years ago, native people created a large mound of oyster and clam shells, fish bones, and other remains over a 1,000 year period… and you can still see the shells today! Hike the trails around the marsh and forest of the park, kayak through the water, and learn about the rich history of this archaeological site. You might even get to spot some dolphins!
Cap off your trip along the Gulf Coast in the city of live mermaids! Weeki Wachee, named by the Seminole Indians, means "little spring" or "winding river." Every day, more than 117 million gallons of fresh water bubbles up out of the caverns and into the spring! Daily admission is $13 and this includes access to Buccaneer Bay Waterpark. The main attraction has to be the mermaid shows, though. After watching their enchanting performance, catch a wildlife show, or take a boat cruise, which is included in your entrance fee. A visit here is truly a unique experience; you can even dine while overlooking the mermaid gallery! Weeki Wachee Springs has something that everyone will enjoy, whether it's a magical mermaid encounter or an educational experience.
---
There's no denying it: A trip along the southern coast provides endless unforgettable experiences! Whether you're exploring a historic submarine, cruising through the swamp spotting gators, or living out your dream of meeting a real, live mermaid, the Gulf Coast is bound to be a special trip that will delight and entertain!
---
This article appears courtesy of Roadtrippers.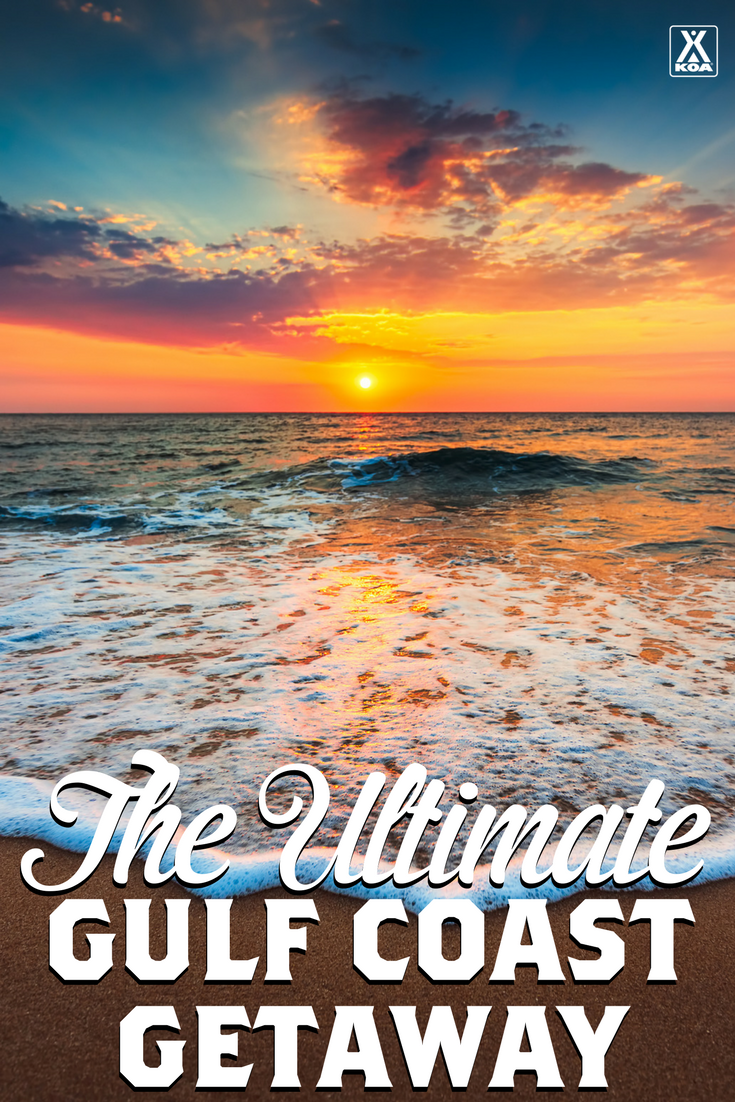 Save