The bright lights of Vegas are your gateway to the awe-inspiring Grand Canyon in this southwestern road trip.
In search of the fabled Seven Cities of Gold in 1540, a group of European explorers instead came across a greater treasure—Grand Canyon. Imagine simply stumbling upon a hole larger than Rhode Island, a chasm 277 miles long (in Colorado River miles) and up to 18 miles wide. If it still takes our breath away when we know to expect a Natural World Wonder, can you imagine their awe?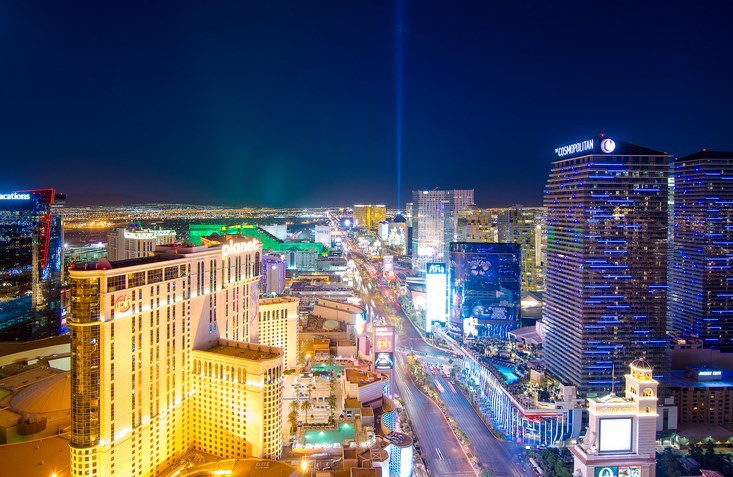 But there are other wonders in the region, making it worthy of a grand driving tour. You can begin by marveling at a couple of human-made spectacles. First, Las Vegas. Among the opportunities at Las Vegas KOA at Sam's Town, along the Boulder Strip, are an indoor gardens and waterfall park with a daily laser show. Next up is Hoover Dam, just 30 miles southeast, along the Colorado River and the Arizona-Nevada border. Upon its completion during the Great Depression, this behemoth was the largest concrete structure ever built. It impounds Lake Mead, provides power to public and private utilities in three states and draws nearly one million tourists annually (offering separate tours of both the power plant and the innards of the dam).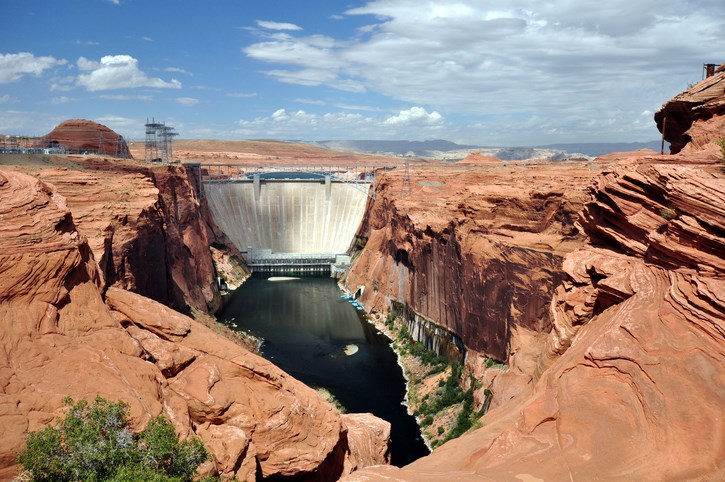 Head eastward now, making your way to Interstate 40 in Arizona and rolling toward a pair of campground options—Kingman KOA Journey and Seligman / Route 66 KOA Journey (which sits along the longest remaining stretch of Historic Route 66). You can drive toward a basecamp for a visit to the big hole. Williams / Exit 167 / Circle Pines KOA Holiday and Grand Canyon / Williams KOA Journey are each within an hour of the Grand Canyon's South Rim.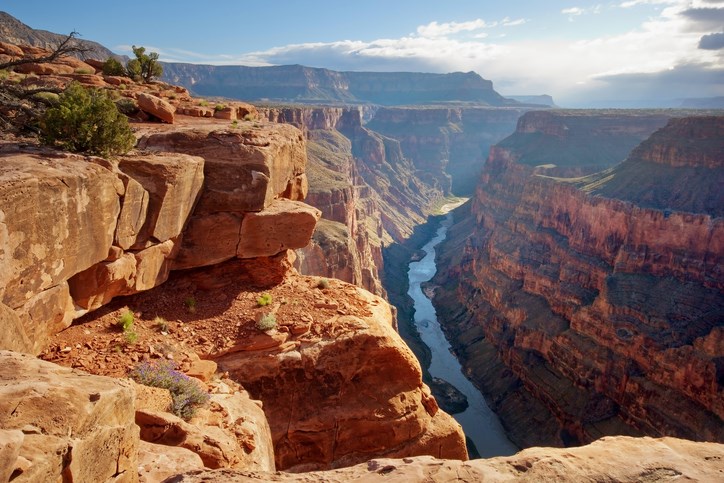 As for Grand Canyon National Park, consider the fact that this wonder carved over millions of years by the Colorado River is still slowly forming. In other words, it's getting more wondrous by the minute. The exploration options are many. You can ride the Grand Canyon Railway to the park. Or rumble along Scenic Desert View Drive. Or take a guided bicycle tour. Or walk along the Rim Trail. For the more adventurous, there are whitewater rafting trips through the canyon that can last anywhere from three days to three weeks.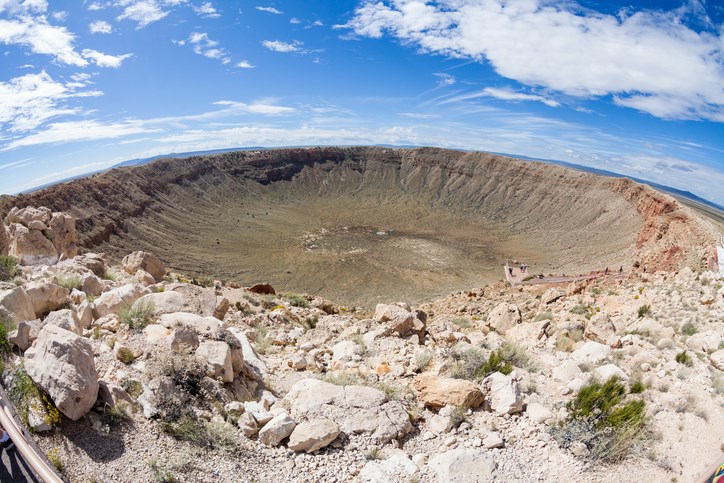 When you're done gasping at the gaping chasm, head south to Flagstaff KOA where you can stroll beneath wind turbines through the campground's new Environmental Impact Educational Park. And speaking of big impacts… Meteor Crater is only another 40 miles east. About 50,000 years ago, a piece of an asteroid (probably traveling 26,000 miles per hour and weighing several hundred thousand tons) crashed into Earth and left a crater more than 550 feet deep and one mile across. The on-site Interactive Discovery Center includes a display of the Holsinger Meteorite, the largest fragment of the 150-foot-wide meteor ever found.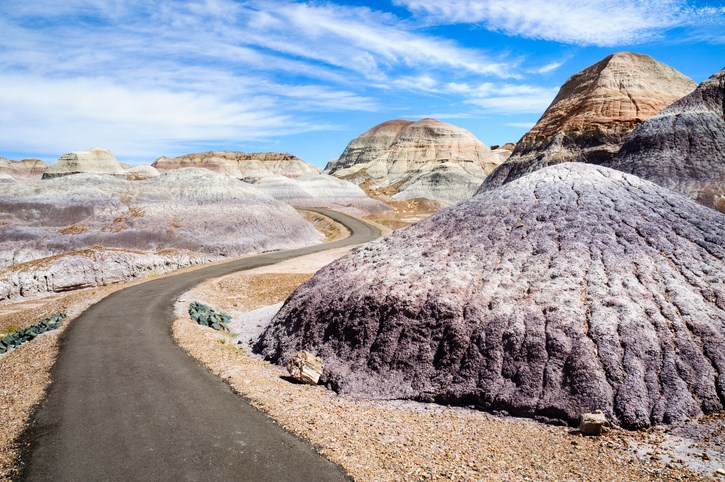 Cap the day 60 miles east at Holbrook / Petrified Forest KOA Journey, then drive another 20 miles to Petrified Forest National Park. Sure, the renowned petrified logs are unique, but the park also offers everything from badlands and buttes to ancient petroglyphs and centuries-old pueblos to vast vistas viewable from the historic Painted Desert Inn. It also happens to be the only national park unit to protect a section of Historic Route 66, so it's a fine way to conclude a trip that celebrates a meeting of history and scenery.
OWNER'S TIP: "Although we're very close to Petrified Forest, our campground can also serve as a basecamp for a day trip to Canyon de Chelly National Monument, about 100 miles north. It's a fascinating way to explore not only beautiful landscape, but also the long history of the area's native culture. Approximately three-dozen Navajo families live within the park, which is actually entirely owned by the Navajo Tribal Trust." – Todd Winegar, Holbrook / Petrified Forest KOA
ALONG THE WAY… Don't miss Winslow, Arizona, a half-hour west of Holbrook. Few road-trip song lyrics are more iconic that that great line from "Take It Easy" by The Eagles: "I'm standin' on a corner in Winslow, Arizona, and such a fine sight to see. It's a girl, my lord, in a flatbed Ford slowing down to take a look at me." And yup, there's actually a Standin' on the Corner Park in Winslow, complete with a statue of a guy standing on the corner, just a few steps from a cherry-red flatbed Ford.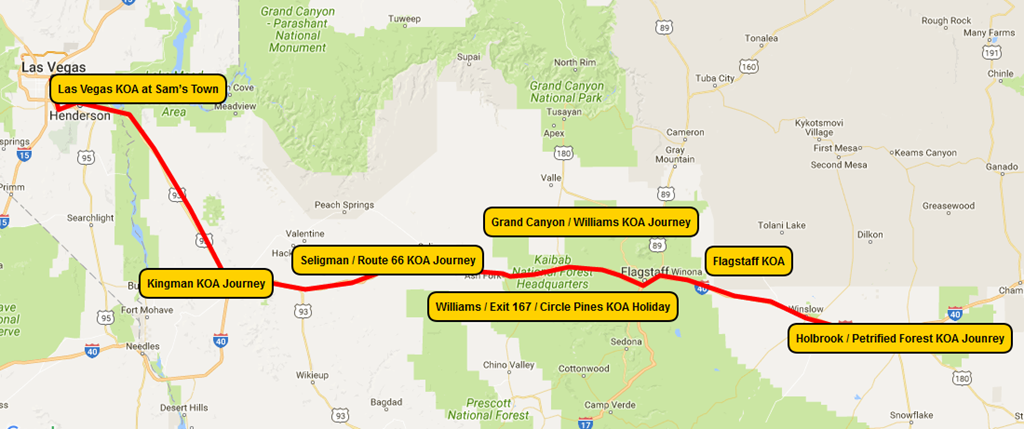 EDITOR'S NOTE: 2016 was the 100th Anniversary of the National Parks Service, the agency that oversees more than 400 National Parks, Monuments and Seashores across the U.S. This story was part of a special series featuring great trips you can take to some of America's wonders.

Inspired? If you are headed toward any of our National Parks or Monuments, check out this list of KOA campgrounds near National Parks and Monuments.
Don't forget! If you're ready to plan that dream trip you can save big on stays at all your favorite KOA campgrounds with Value Card Rewards. You'll earn reward points, enjoy members' only offers – including our new Value Card Reward Savings which could save you big with over 500,000 coupon offers – and save 10% off any site at any KOA.
---
ABOUT THE AUTHOR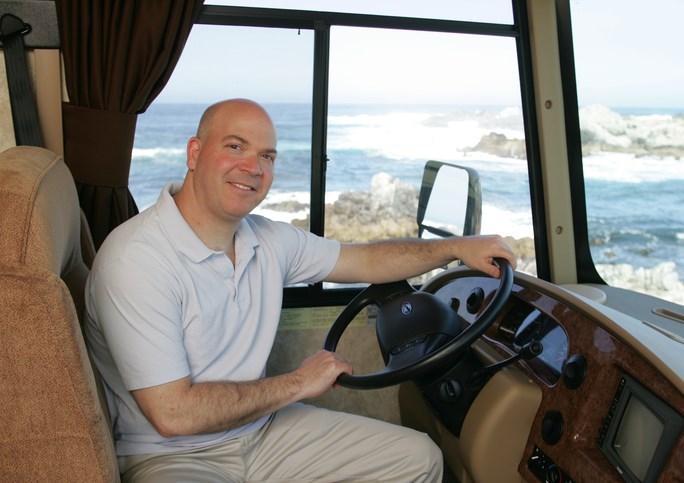 Author Brad Herzog (BradHerzog.com) has written more than 30 books, including three acclaimed memoirs in which he examines big-picture concepts while passing through some of the tiniest dots on the U.S. map. The American Book Review has described his travelogue trilogy as "the new classics of American travel writing." Herzog lives on California's Monterey Peninsula with his wife Amy and their two sons.
Save
Save
Save