Easy Camping Meals for Families | Easy Weekend Camping Menu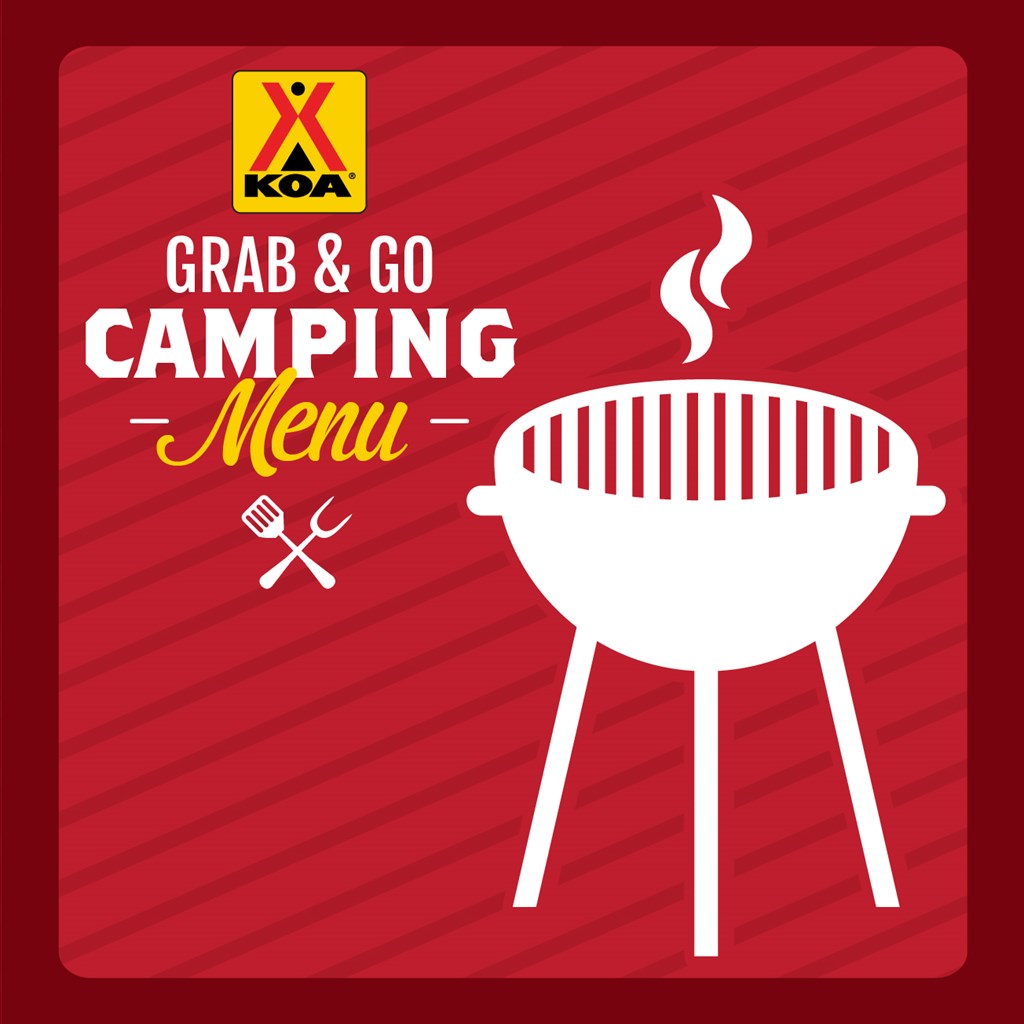 Our Grab & Go Menu uses a lot of time saving ingredients like take and bake pizza to make your next spontaneous camping trip possible!
Planning a last-minute camping trip? Check out our easy, family-friendly camping menu. From Friday dinner to Sunday morning breakfast, we have you covered with quick and easy meal ideas.
Friday Dinner
Take & Bake Pizza
Bagged Caesar Salad
Saturday Breakfast
Fresh Fruit
Coffee and Juice
Saturday Lunch
Deli Sandwiches
Apples
Chips
Cookies or Brownies
Saturday Dinner
Store-bought Potato or Pasta Salad
Grilled store-bought Pound Cake or Angel Food Cake and Fresh Berries
Sunday Breakfast
Sausage or Bacon
Fresh Fruit
---
Related Content
Check Out More Great Recipes from KOA
11 Tips to Up Your Camp Cooking Game